Hello everyone!! I'm Laura and I'm very excited to make this project on the Chibitronics blog showing this interactive card with the "Chibitronics LED Stickers" that I hope will inspire you!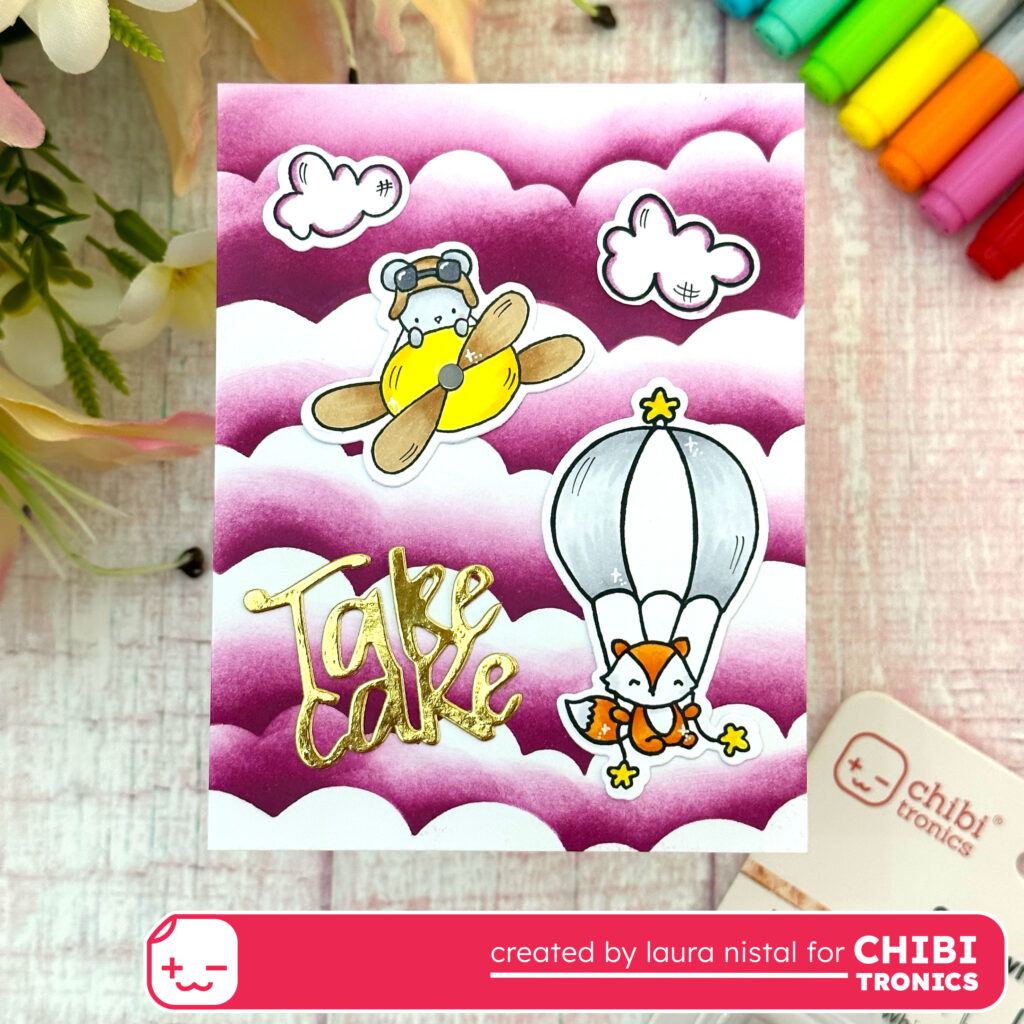 If you want to know all the details, please keep reading 👇
For this card I chose the "Volando voy" stamps from My Enchanted Colors that I stamped with the black "Memento" ink and then painted it with alcohol markers. To give it more relief I used a white and a black marker, so I could intensify the lights and shadows.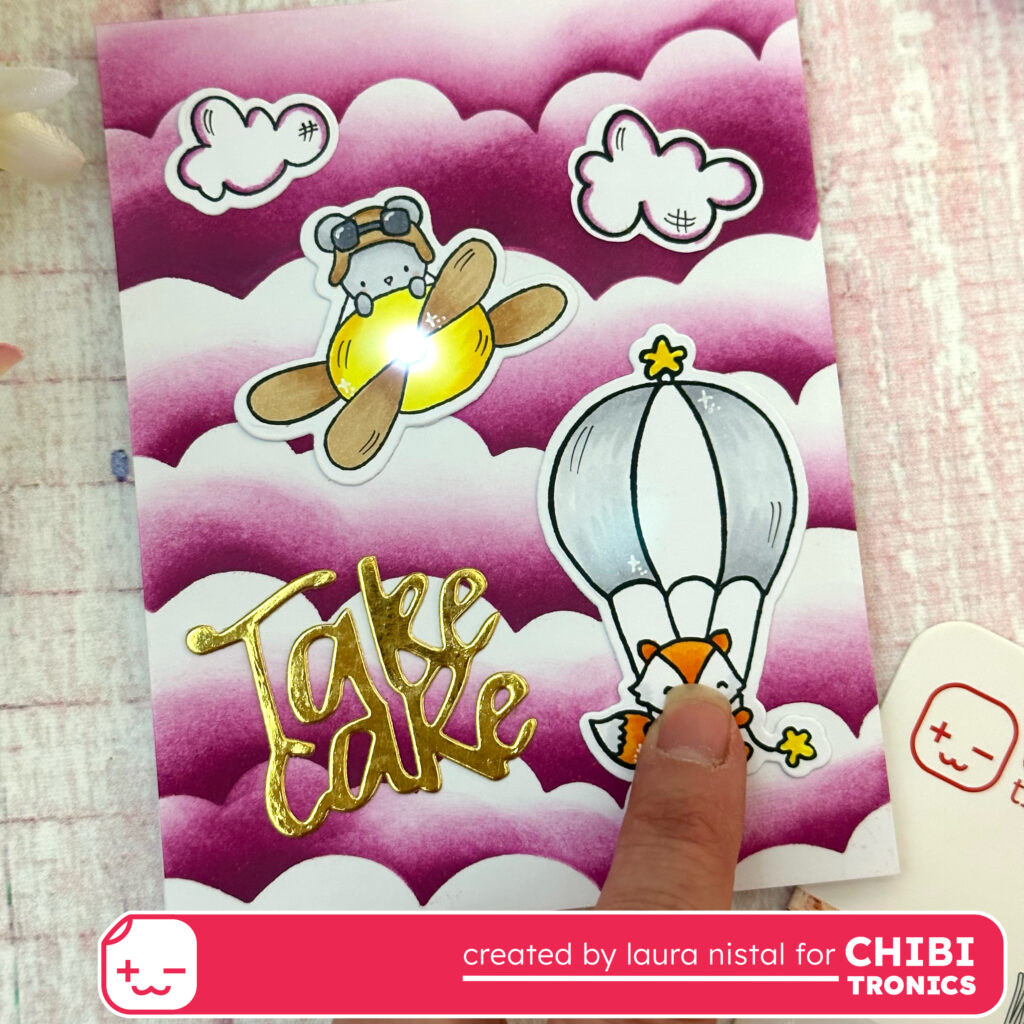 For the background I used the "Cloud Coverage Stencil" from Picket Fence Studios with which I painted the sky with distress ink "Seedless Preserves"
This card has an approximate measurement of 4×6 inches, so is an standard card.
For the sentiment I used the word "Take care" of Mama Elephant that I cut out of gold cardboard to give it a shiny touch!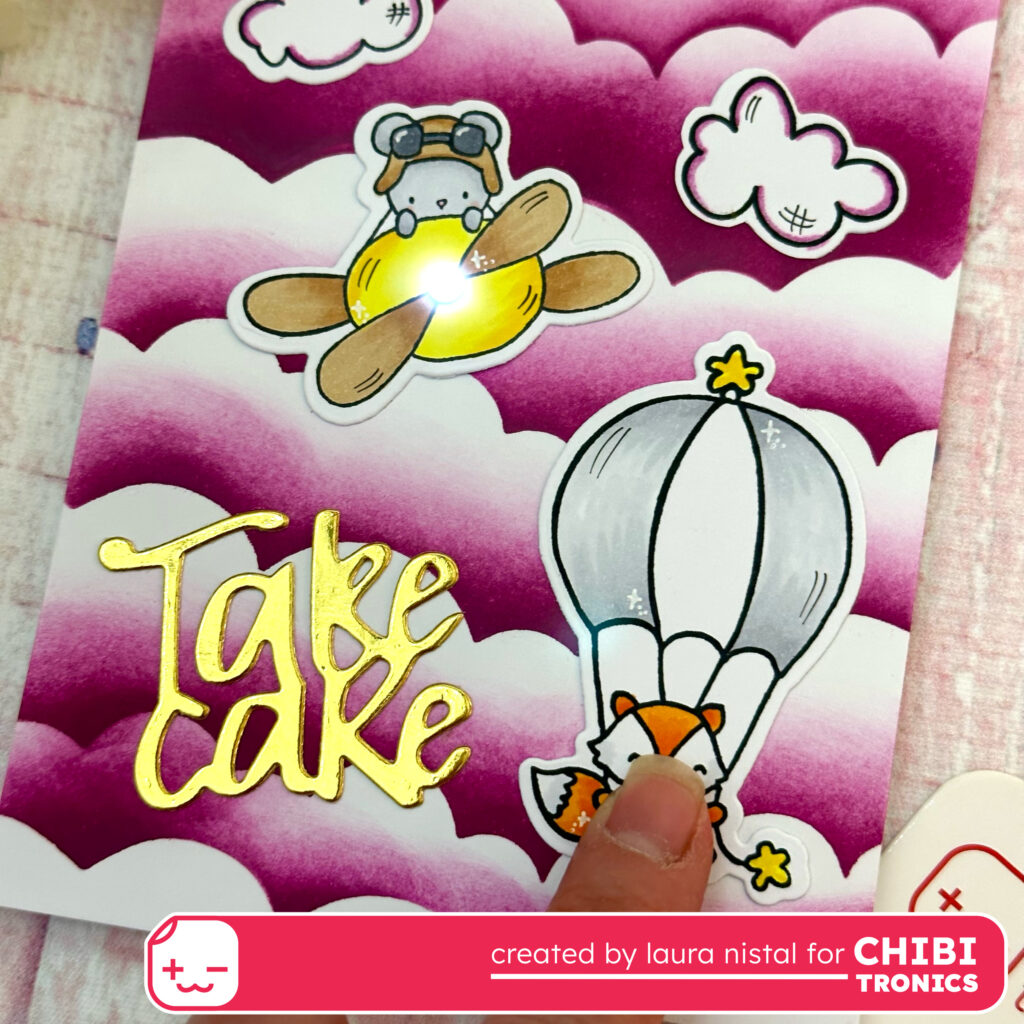 This time I created the card in a different way: first I made all the electrical circuit using the template that you will see below and then I assembled the whole composition to match the white light.
The circuit has been created using Chibitronics LED Stickers and Conductive fabric tape. This circuit will be powered by a 2025 battery and the lights will turn on with you press on the fox.
Here is a close up picture of the circuit.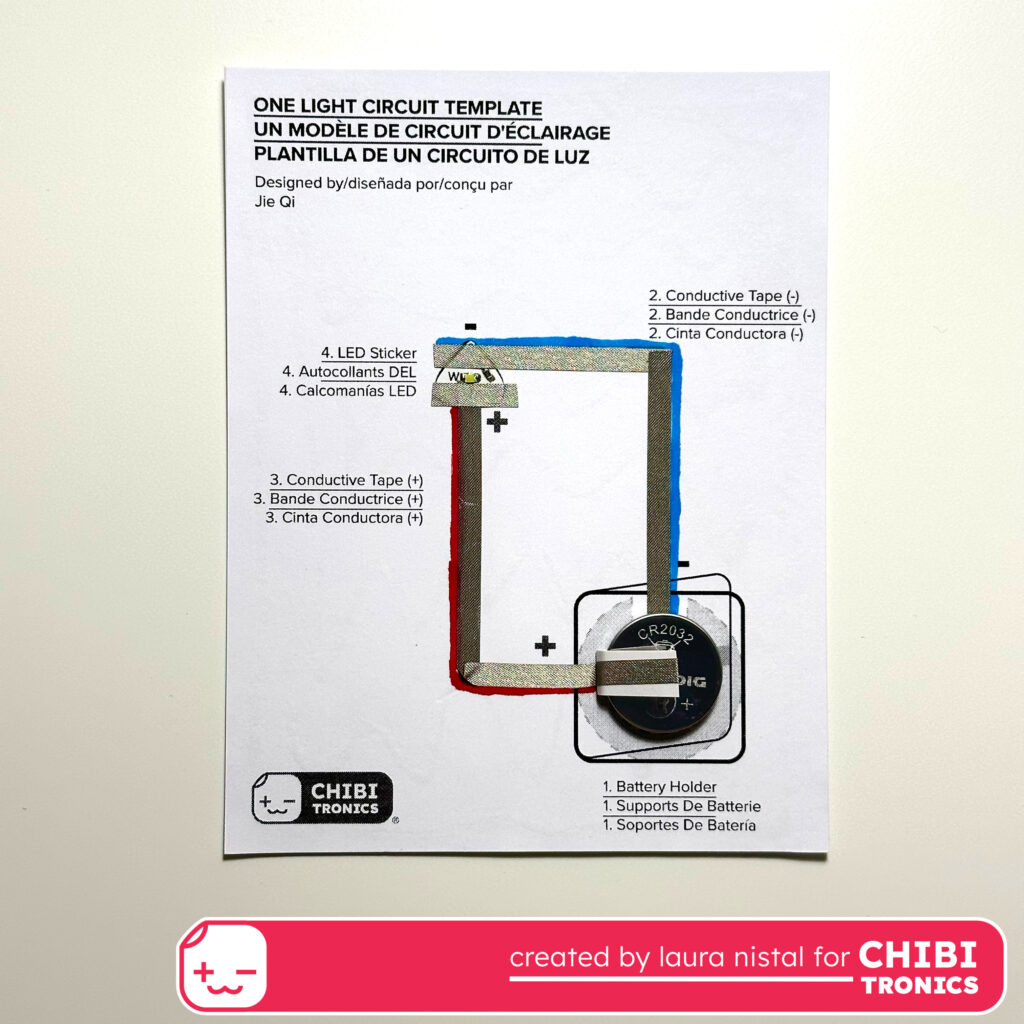 Then I used a 3-millimeter-thick Foam plate, which I cut to the same size as the card and also made a round cut to insert the battery.
Finally I prepared the composition, glued all the pieces and this is how the result was!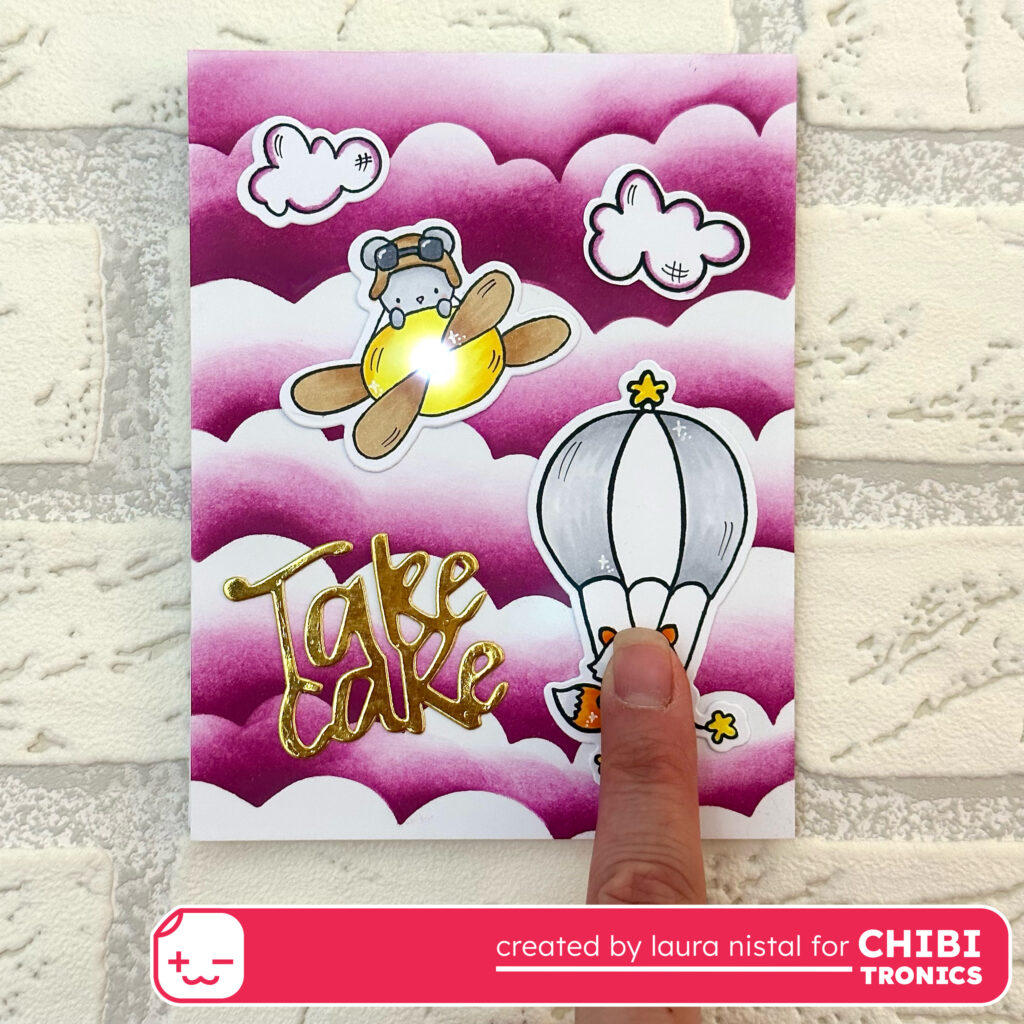 I hope you like it and that it inspires you!
Here below you can find the link to all the products! 👇😉
A huge kiss and until next time!
Take care with Chibitronics LED Stickers