The Chibitronics Love to Code Chibi Chip is a fun and friendly way to engage with programming, especially when combined with the Microsoft Make Code Editor. Because there is no software to install or drivers to configure, it's easy to get started online.
The Chibi Chip is the heart of the Love to Code (LTC) system. You can use the Chibi Chip to bring life to your Chibi Lights LED stickers by making them blink and fade.
In an effort to anticipate the needs of educators who are using, or planning to use, the Chibitronics Love to Code Chibi Chip in their summer camps and classrooms, we've created a handy pinout guide. A large, high definition pinout (linked below) may be easily projected to a screen or printed off as a handout or poster.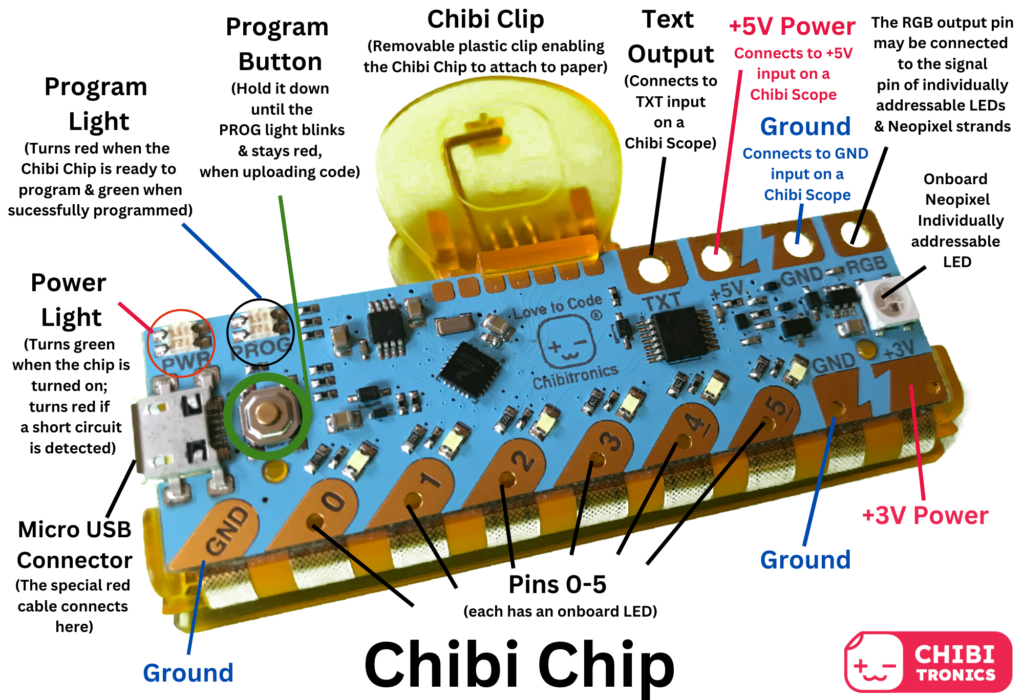 For more information about the Chibitronics Love to Code Chibi Chip, including free, standards-based lesson plans, downloadable templates, and other supporting documentation, please visit our Love to Code Lesson Guide. You may also find fun project ideas that combine our LTC Chibi Chip with Microsoft Make Code on our blog.
A Closer Look at the Chibitronics Chibi Chip