In my latest tutorial, Paper Circuit Chandelier, I'll show you how to create a glowing, customizable light fixture that you can suspend from a hook, ceiling, or even a tree branch!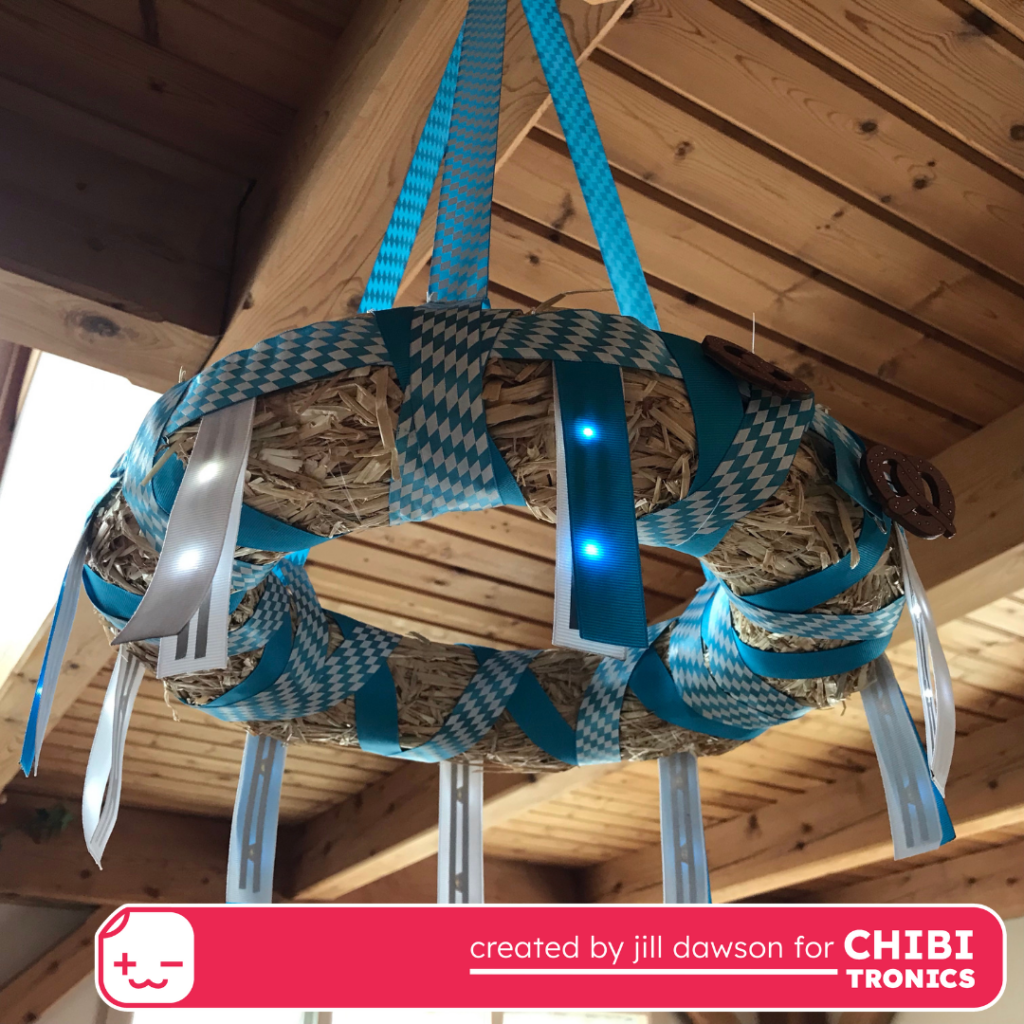 Inspired by the German tradition of Oktoberfest, which takes place each September, I've created a festive wreath light that is perfect for a porch-sized celebration.
Then for a bit of drama (and to conserve the battery) I've added a reed switch (magnet on), which is triggered by an adorable magnetic pretzel.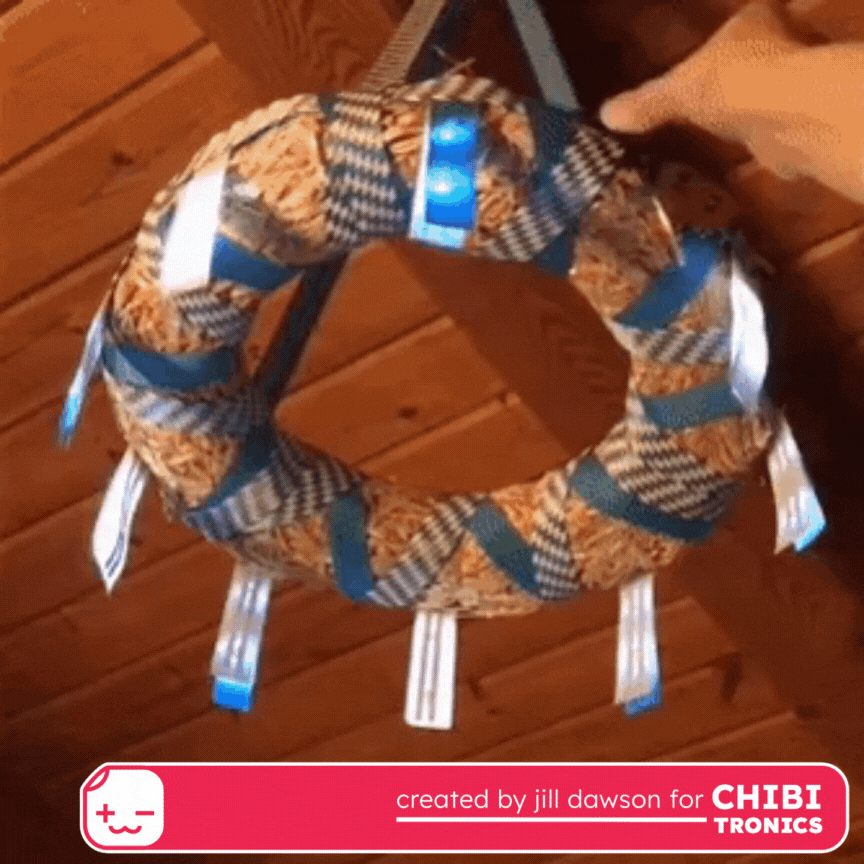 To build your own, you'll need to construct a branching circuit that takes advantage of both sides of a ribbon.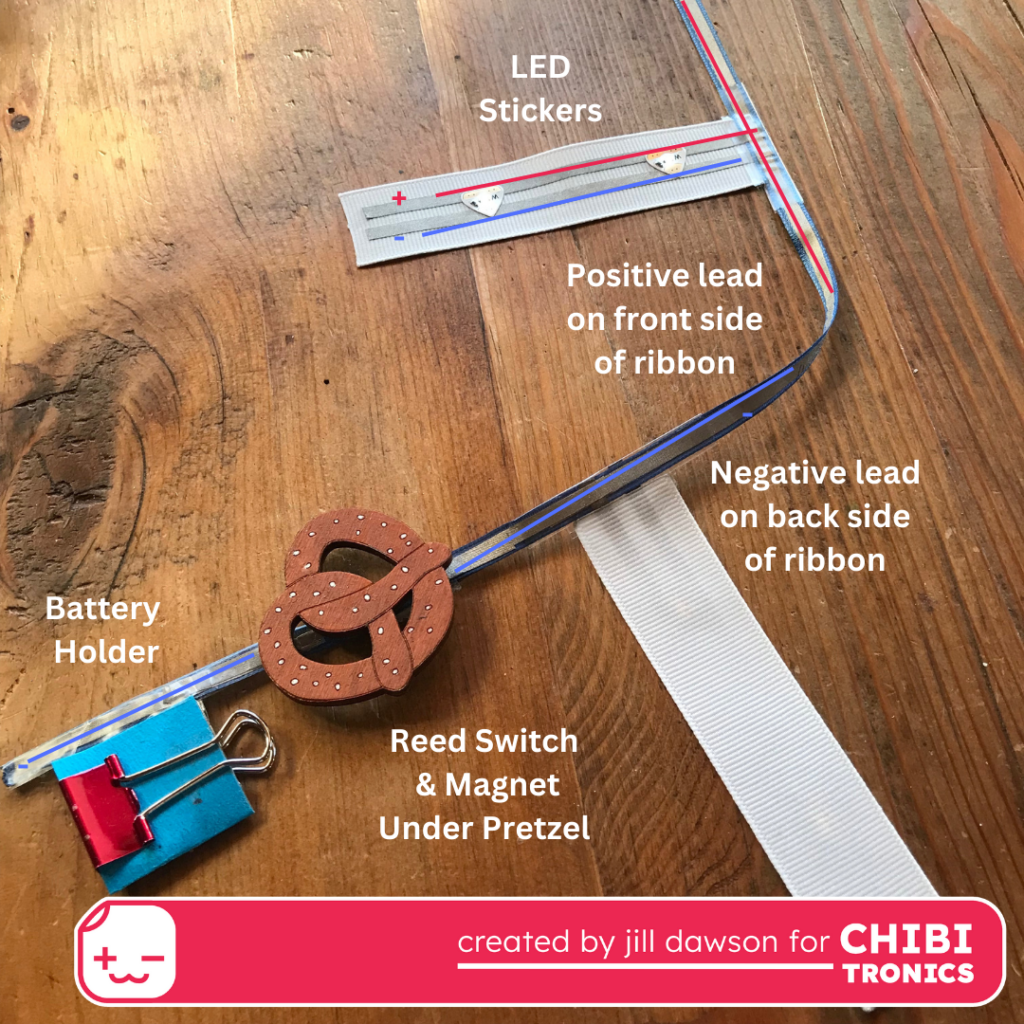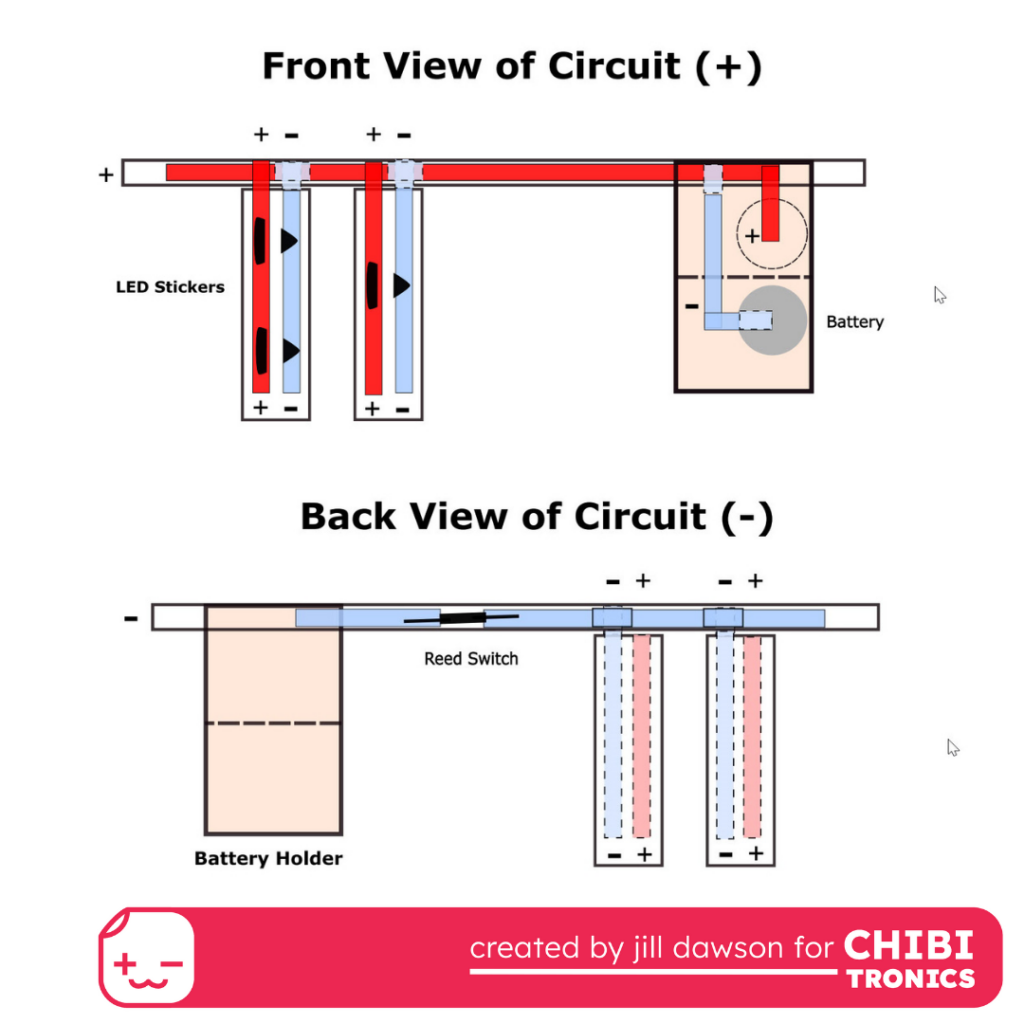 The circuit, which will have a series of LED flags attached, will then attach to the outer permitter of a wreath form.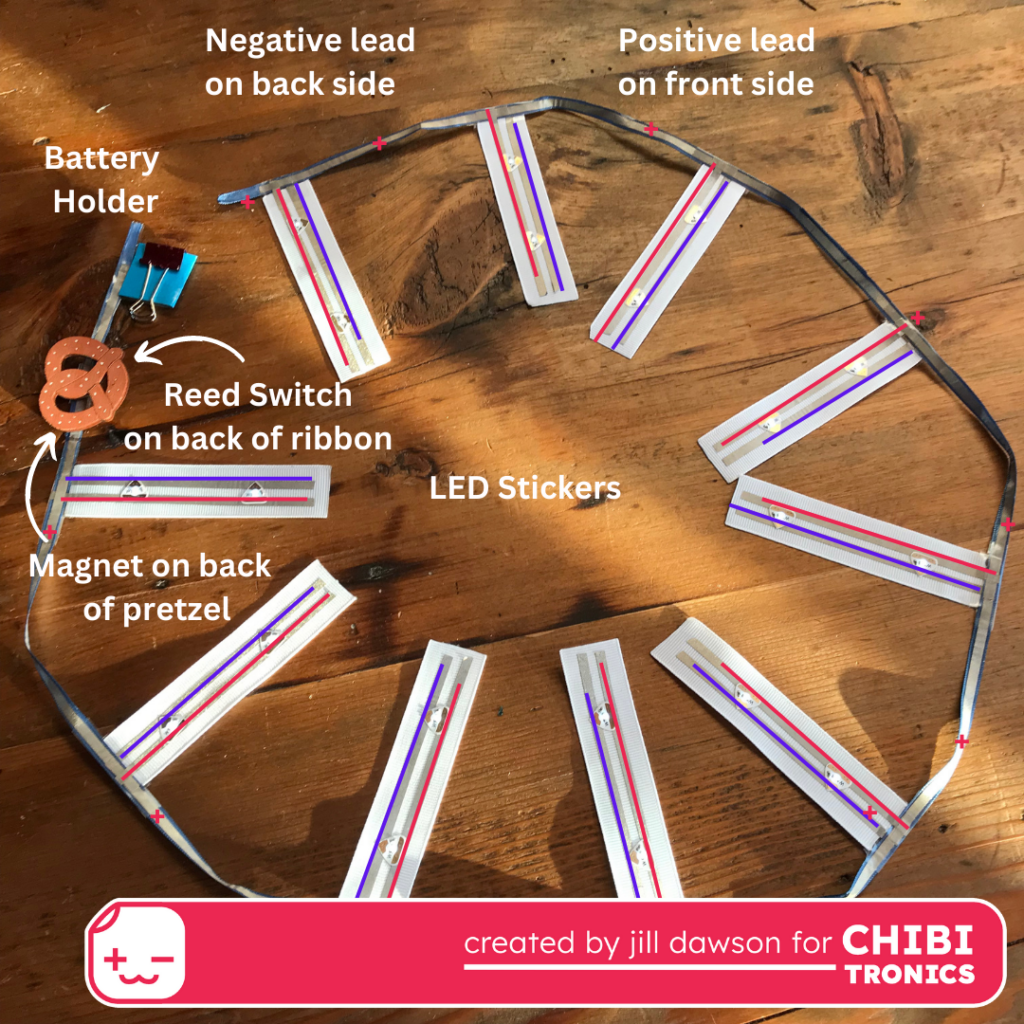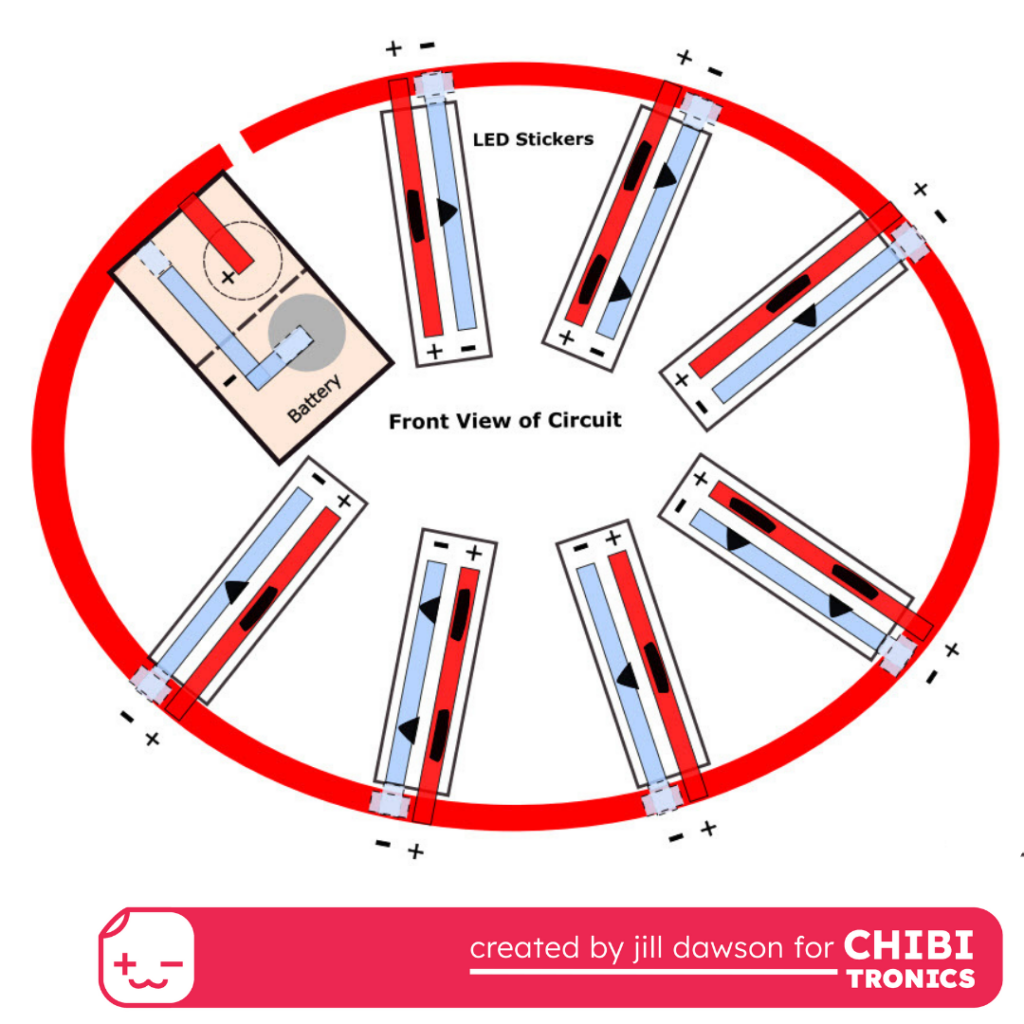 To learn how to build your own Paper Circuit Chandelier, and to access the free downloadable circuit diagrams, please visit the tutorial.
Celebrate Oktoberfest with a Chandelier, Chibitronics Sticker LEDs, & a Reed Switch