Hi, it's Kathy Ceceri with another kid-friendly design. This cute robotic cat has eyes that light up and change colors, thanks to the Chibitronics color-changing Animating LEDs. To turn it on, you only need to press the kitty's paw against its chin. The battery is hidden behind its curled-up tail.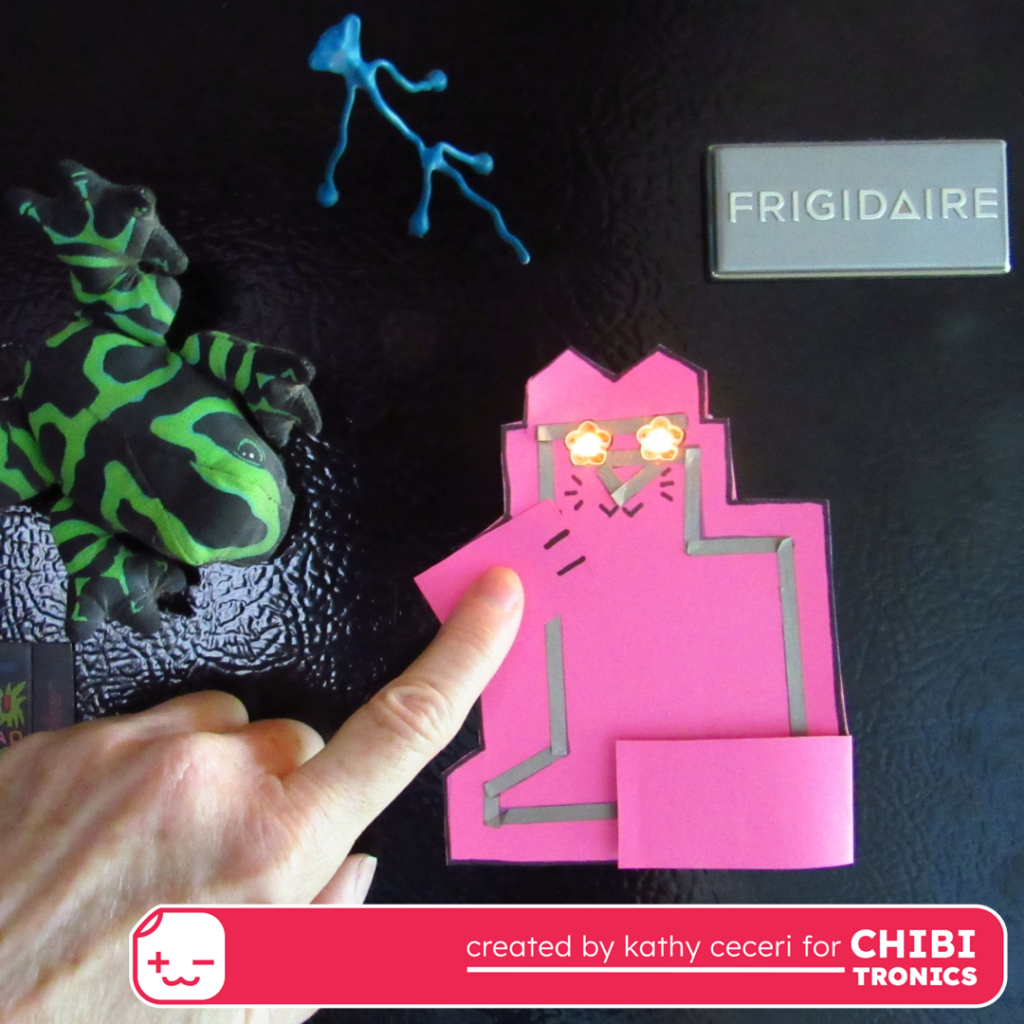 I used a piece of sheet magnet to hold the tail up against the battery, which gave me the idea to turn the whole thing into a refrigerator magnet. Isn't it adorable?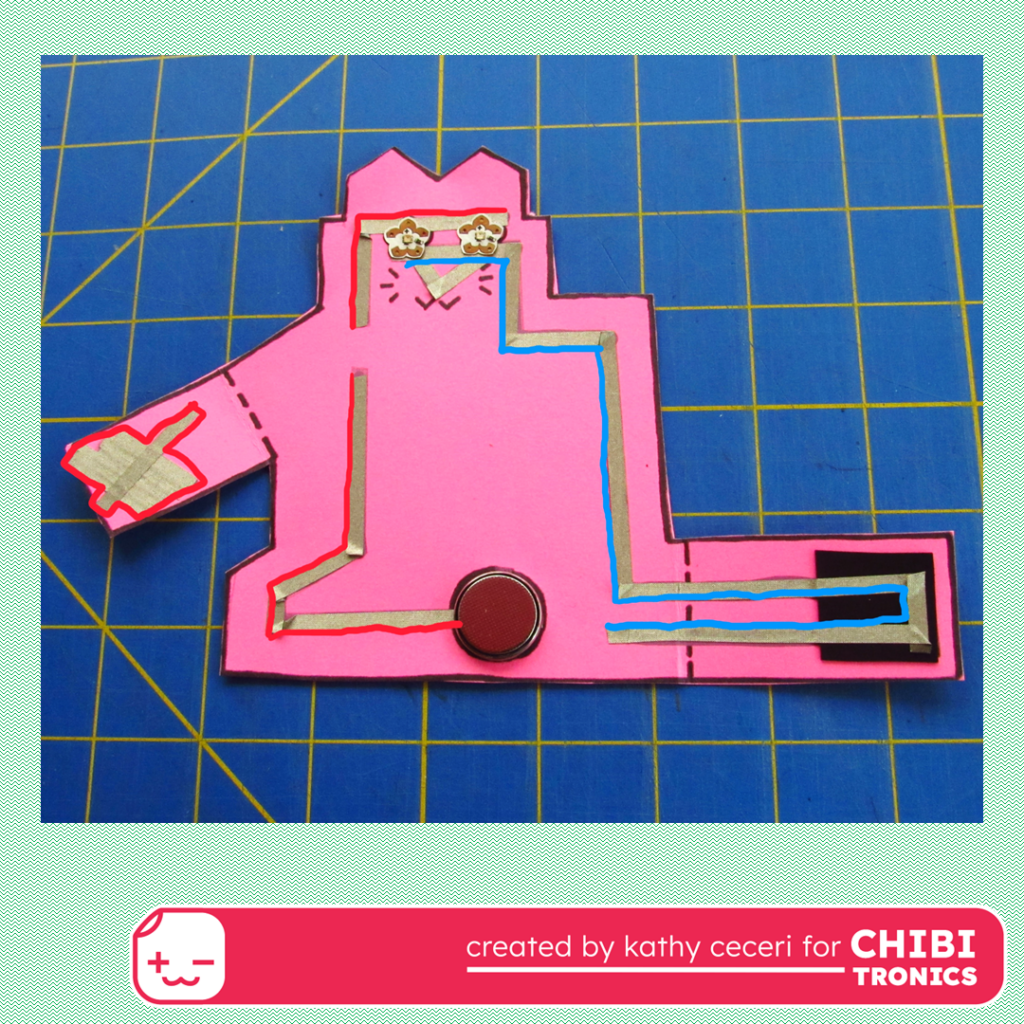 The other fun thing about this project was using the conductive tape circuit as part of the design — just unfold the paw and the tail to see how it works! Click on the template below to save the PDF file or print it out. Each template makes two cat designs on one piece of letter-sized cardstock.
For instructions on making it, watch the video in this blog post or on the Chibitronics YouTube channel.
Supplies
Animating Chibitronics Color-Changing Circuit Sticker LED Stickers (coming soon!)
Magnetic Sheets with Adhesive Backing (such as this)
RoboKitty Fridge Magnet with Chibitronics Color-Changing LEDs