Howdy all! I'm Allison Cope and today we're going to make a fun Halloween card where our little Vampire's eyes glow red!
I began today's card by creating my scene using a few fun Halloween stamp sets from Sweet November Stamps. I created by scene and then colored everything in with Copic Markers. If you'd like a more detailed tutorial of all of these elements, you can visit my personal blog post here.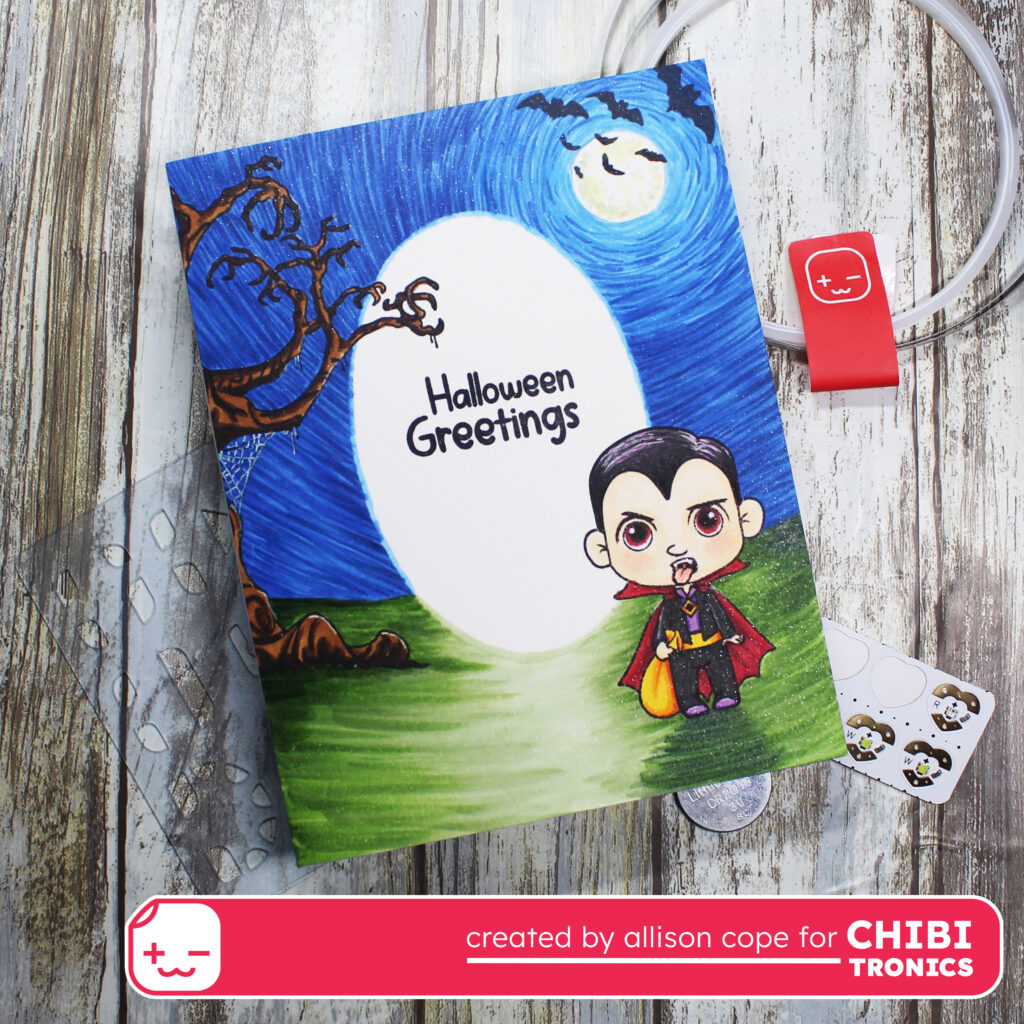 Then I began to plan out my circuit.  So on the inside of my 3D folded panel, I partially stamped the little head of our adorable Vampire in the same location as it's found on the card front. Plus I also traced a circle at the top right hand corner indicating the placement of my moon.  Next I used my Craft Stencil to map out the location of my 2 Animating Red Fade LED Light Stickers.  These stickers are BRAND NEW and will be released sometime this week.  I also laid out the position of the battery and the negative (blue) and positive (red) sides of the circuit.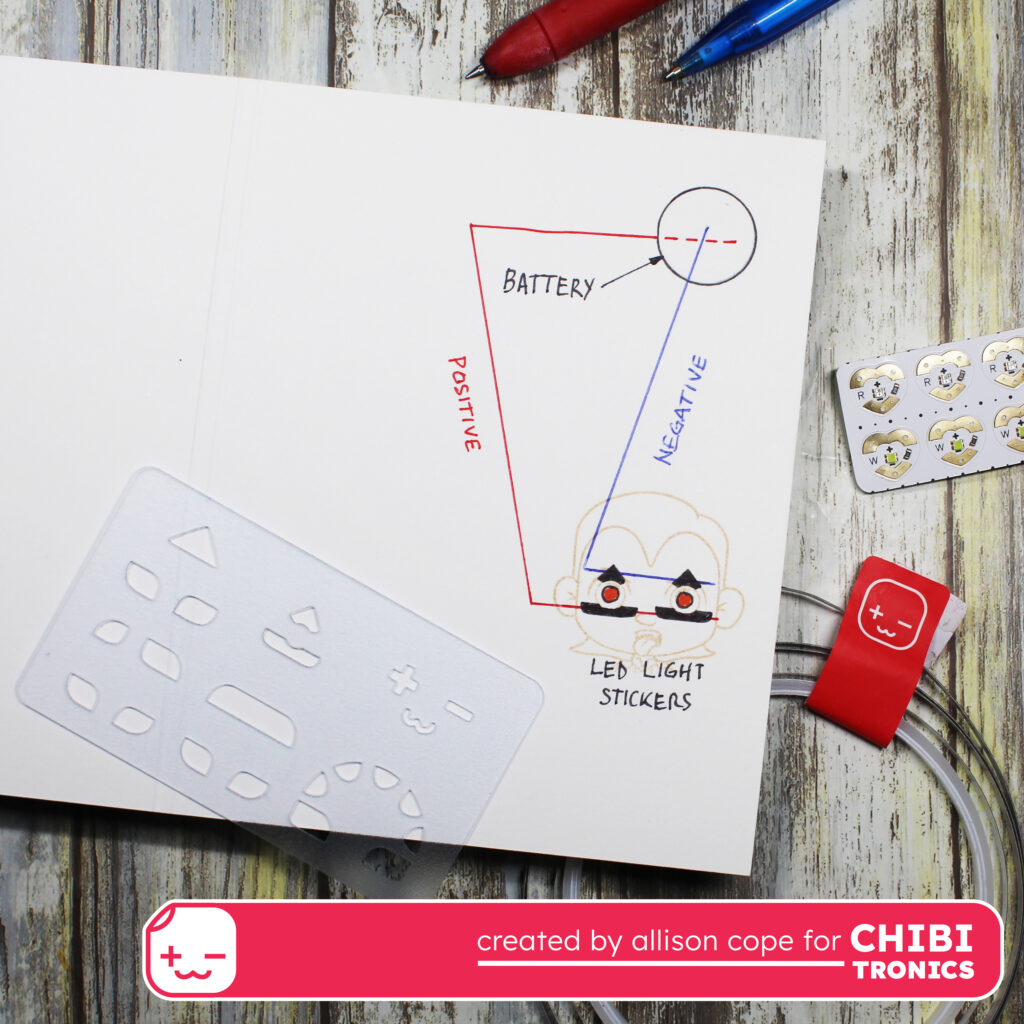 Next I laid my Conductive Fabric Tape down on the negative side of the circuit. Then I framed in my battery housing using some 3D foam in preparation for my battery and the beginning of the positive side of the circuit. I also placed a row of 3D foam adhesive around the outer edges of the panel.
Next, I created a paper flap and begin the positive side of my circuit. I began my Conductive Fabric Tape end under the flap and then proceeded to take the tape up to finish off the circuit.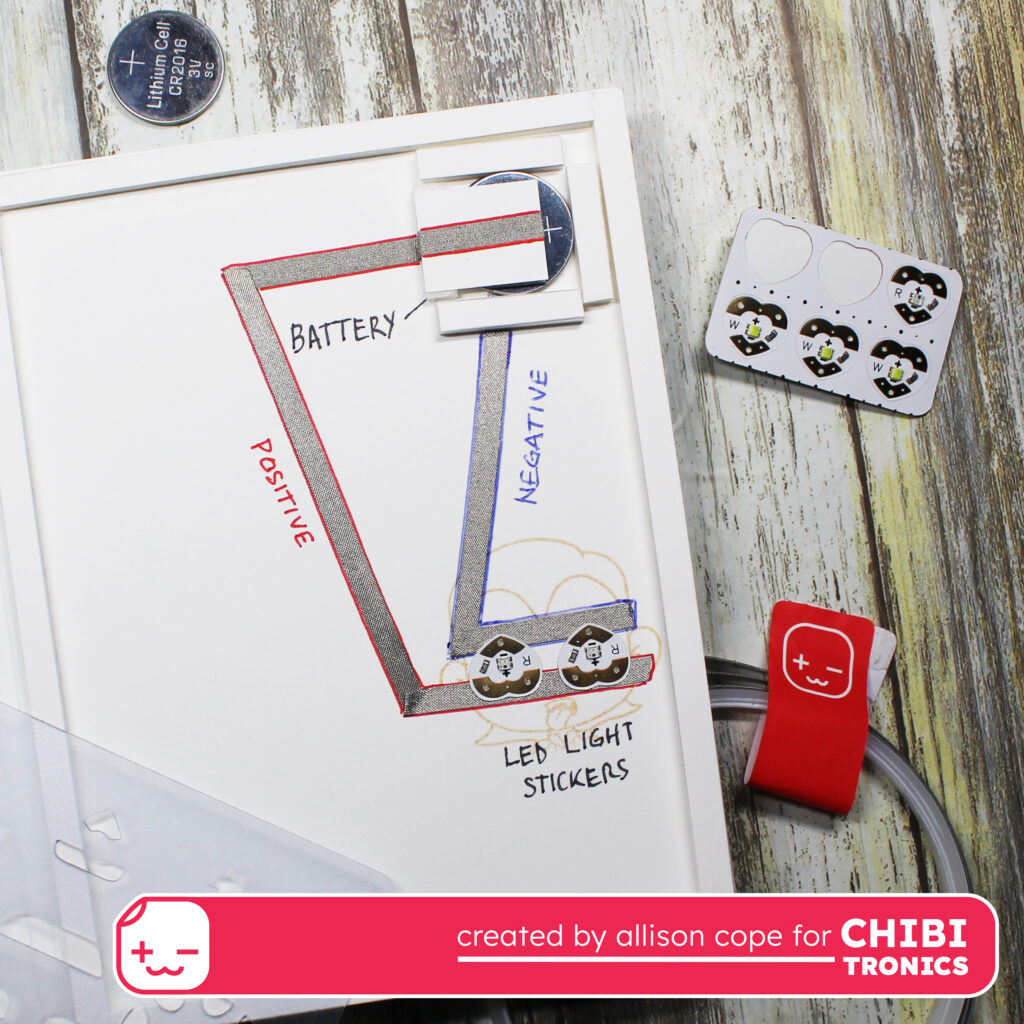 And last of all, I added my 2 Animating Red Fade LED Light Stickers. These lights when activated, the blink on and off in red!  SO cool!
Here's our little fella all lit up!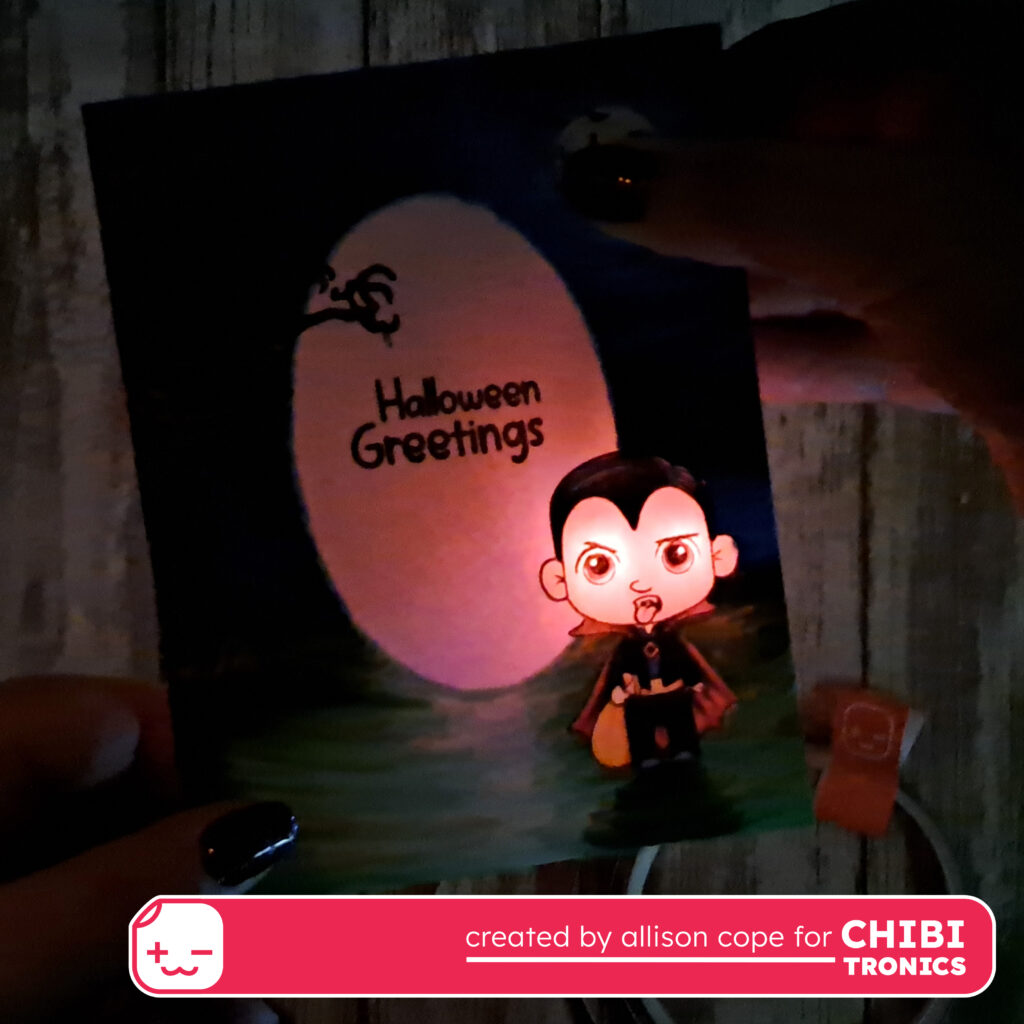 Make sure to check out my video showing you how to create this circuit! It's SO easy! Click HERE to watch!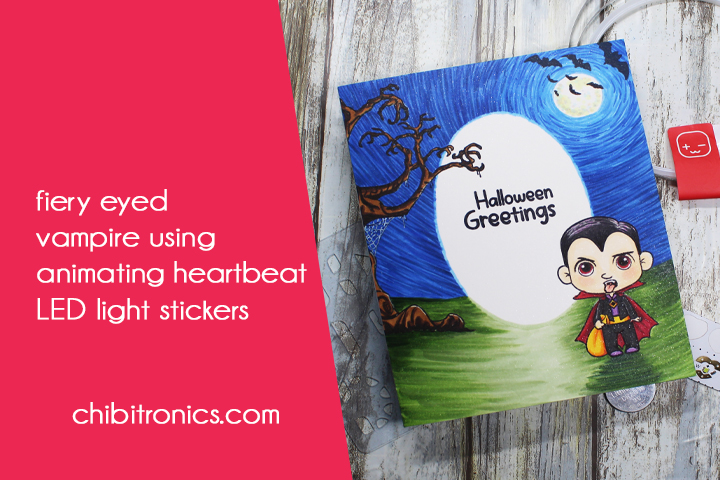 Thanks for stopping by! I hope this inspires you too to create a fun light up Halloween card creation soon!
Fiery Vampire Eyes Featuring Animating Light Stickers