Printable Templates
Use these free printable templates to make a variety of circuits to light up your card, scrapbook, and other craft creations!
Our animating LED stickers can be interchanged with any template that uses our original LED stickers. As long as you ensure that the animating LED is oriented in the same direction as the original LED on the template, your light will turn on.

In other words, make sure that the positive side of LED sticker is on the positive tape and the negative side of the sticker is on the negative tape.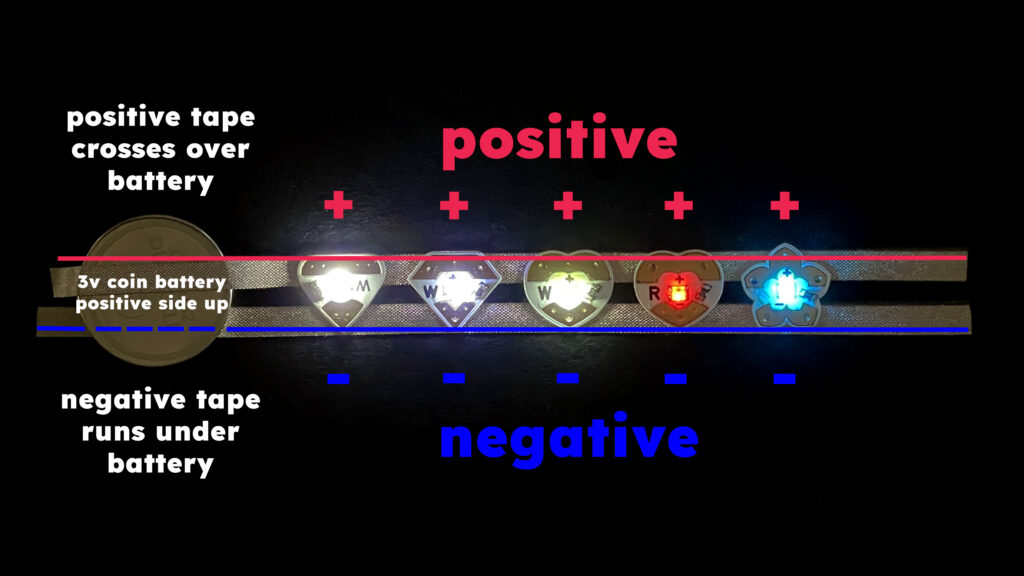 If the positive and negative sides of the stickers are not correctly connected to the corresponding positive or negative side of the battery, the LED sticker will not light up.

A helpful hint is to remember that the negative part of all of our stickers is the smallest point of the sticker (or the two petals on the flower sticker) and the positive part is the biggest side of the sticker because we want more positivity in the world, not less!
---
Here are two sample templates to help you get started. Click on any image to download and print the template. More templates will be added in the future!
One Light Circuit Template
Here is a video tutorial using the same template with our original LED sticker:
---
Three Light Circuit Template
Here is a video tutorial using the same template with our original LED stickers:
---