This month we are thrilled to introduce to you an amazing paper artist, Nancy Keslin aka Homesclscrapper. Her greeting cards and scrapbook pages designs are absolutely delightful.  She has designed so many breathtakingly beautiful paper projects using Chibitronics Circuit Stickers. Nancy shares with us her creative inspiration and love for paper crafting…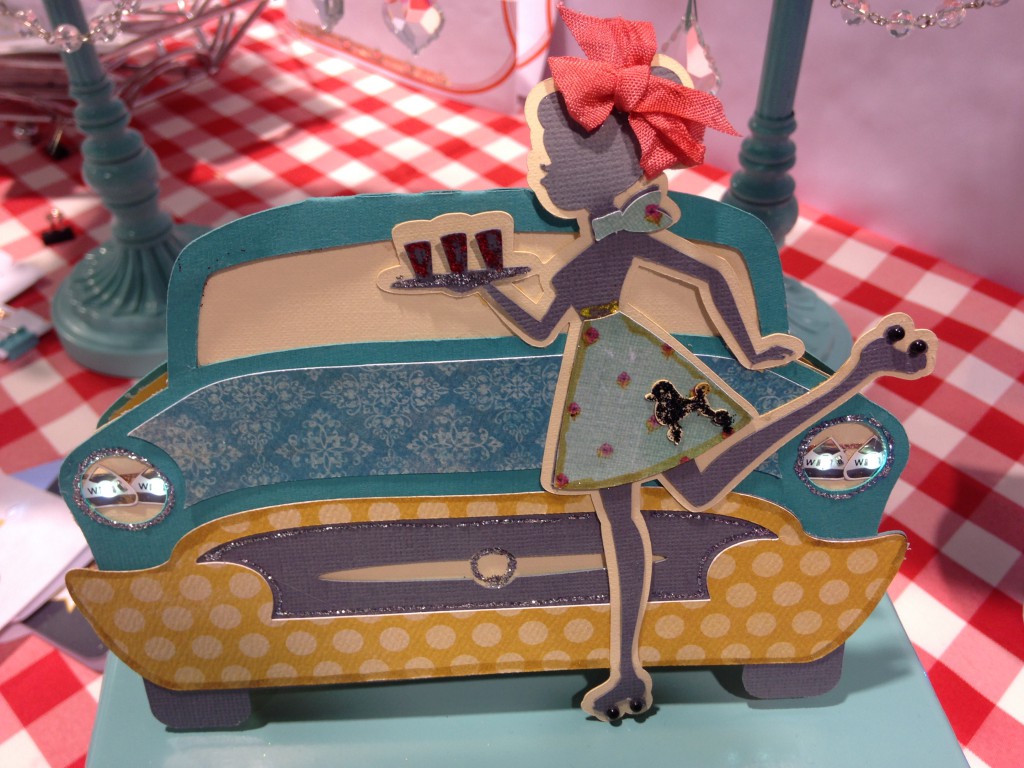 What are the things that you like to make?
I like working with pretty things, papers, flowers, etc. I love to make 3D projects, cute little boxes, home decor items, and seasonal gifts.
What is your favorite personal project
My favorite project is a cute little light-up hot air balloon that I made recently.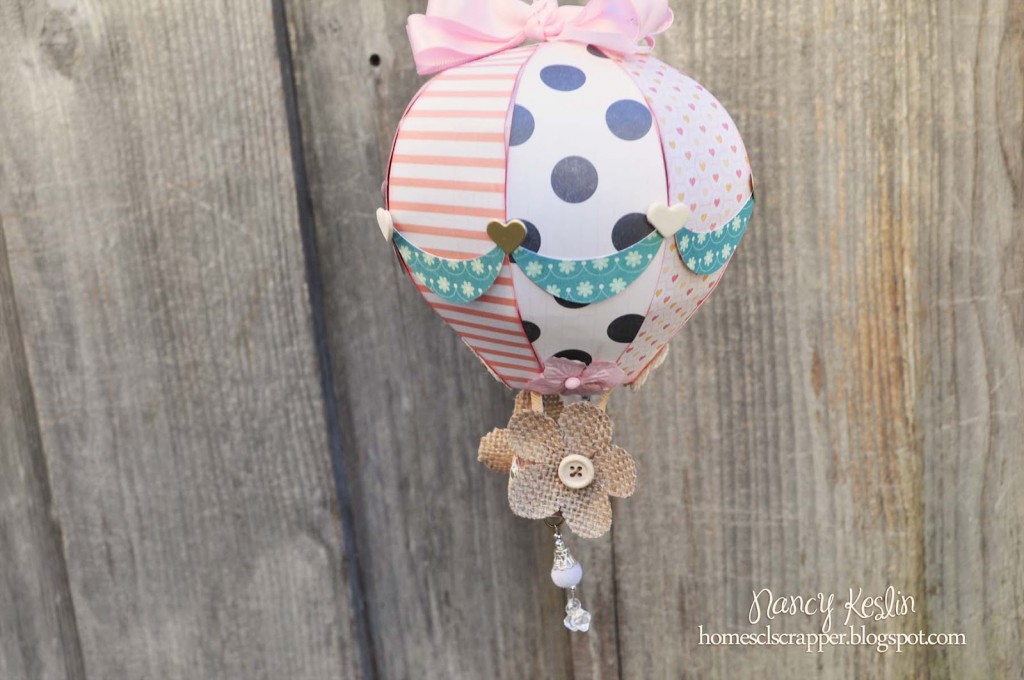 How would you describe your creative making process?
My process usually begins when I think of an item that I would like to make for an upcoming holiday or event. Sometimes I get inspiration from a piece of paper that motivates me to transform it into a project. Pinterest is a great source for inspiration. Once I decide on my project, I dig through my papers to find the colors and mood I am looking for and then go from there.  I find tons of great files on the internet for fun projects I can cut, or make them myself. After creating the initial shape or idea from my cuts I love embellishing with lots of flowers, buttons, beads, etc. to make the item pretty.  
What inspires your making?
I think it is fun to have lots of personal handmade things in your home.  It differentiates your space.  Over the years I have created many different types of craft items, but my love is paper crafts.
Favorite thing about Chibitronics
Chibitronics are so fun to play with. They are quick and easy to use and thin enough for all my paper crafts.  I really love the clear lights as they work well for all my projects, although I am really looking forward to the new, bright colors.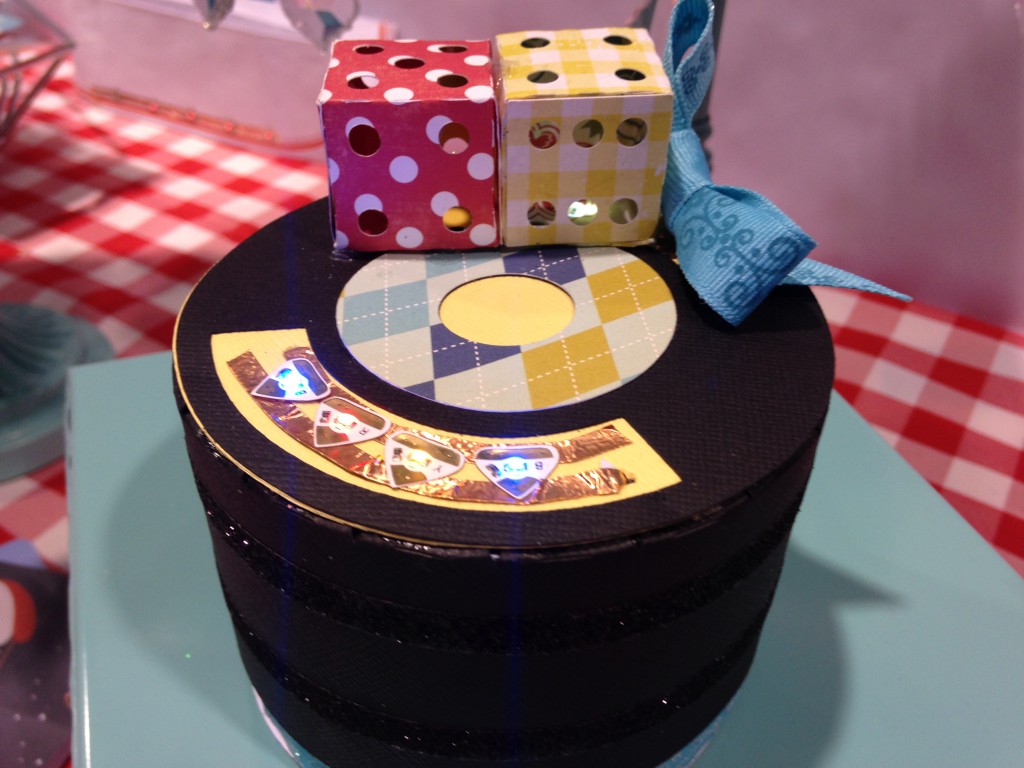 What is your next project?
Like many, I started the year with a desire to clean and organize. But now that I have conquered many of those things I am looking forward to getting back into crafting.  My daughter is graduating from High School and my son will be receiving his Bachelor's degree this spring so I am going to be quite busy making decorations for these events. But I also have a few smaller, fun, ideas in the works featuring palm trees and tiki heads (yep, those new bright colors are going to be fun).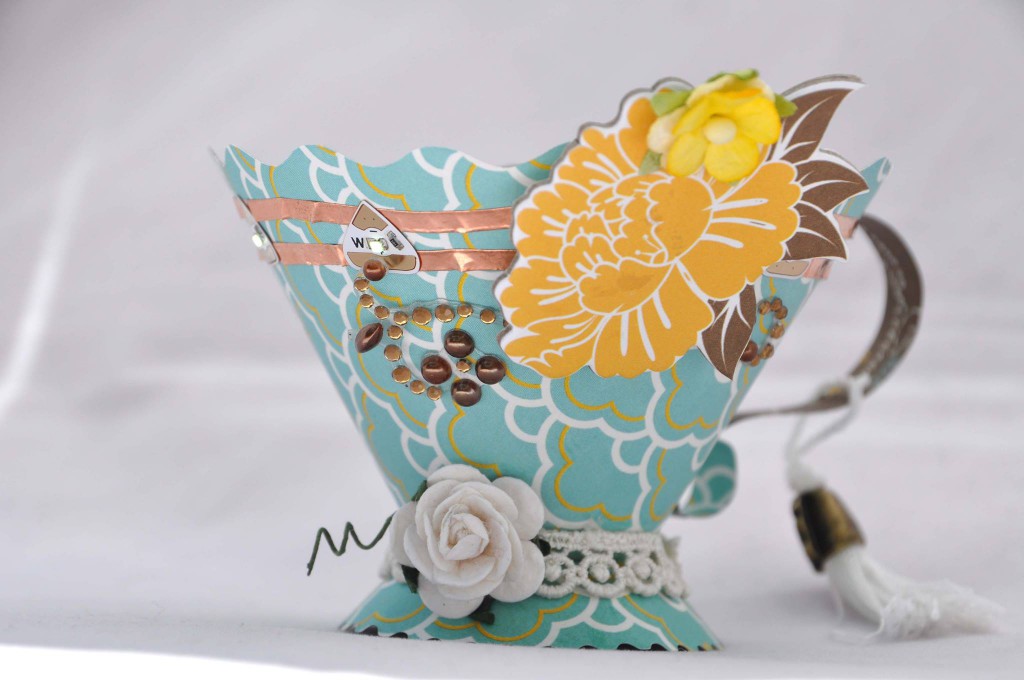 What helpful hints do you have for future makers?
Future makers? Don't be afraid to make mistakes, if you don't try, you won't learn. And sometimes your mistakes end up making the best projects … after all, many mistakes are just opportunities for further embellishment.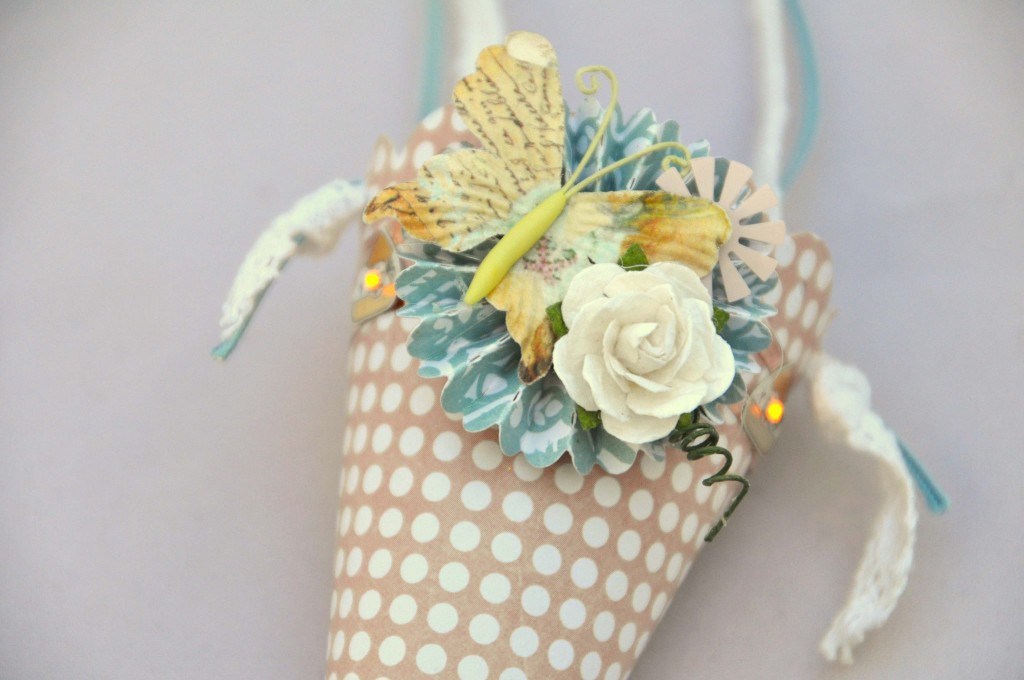 Images: Courtesy of the maker
Thanks Nancy for sharing your experiences and creative process. We look forward to see more amazing projects.
Keep Inspiring!
Follow more of Nancy's projects on her Blog
If you would like to be featured in the Meet the Chibi Maker series, contact us at info@chibitronics.com. We would love to share your creative projects and stories.
Meet the Chibi Maker- Nancy Keslin