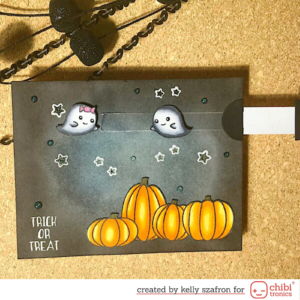 Hello Kelly here to share a card made with Chibitronics and Waffle Flower stamps.  Members of the design team have shared some awesome cards made with sliders and I have been wanting to try to make one.  Jennifer McGuire recently shared a slider card made with Waffle Flower products that also inspired me to make this card.  I created a night sky using Distress Inks blended on bristol cardstock.  The ghosts and pumpkins I stamped, colored with Copic markers and fussy cut.  I layed out the ghosts and pumpkins on the night sky background to plan out where to make the slider.  I used a metal ruler and xacto knife to cut two slits for a slider.  The slider I made using a piece of cardstock wider then the track I cut and adherred a small strip of cardstock around the end that I could wrap around the track.
The stars I stamped and heat embossed in white.  I poked holes in the stars for the lights to shine through.  I then planned and made my circuit on a seperate piece of card stock to go behind the front of the card.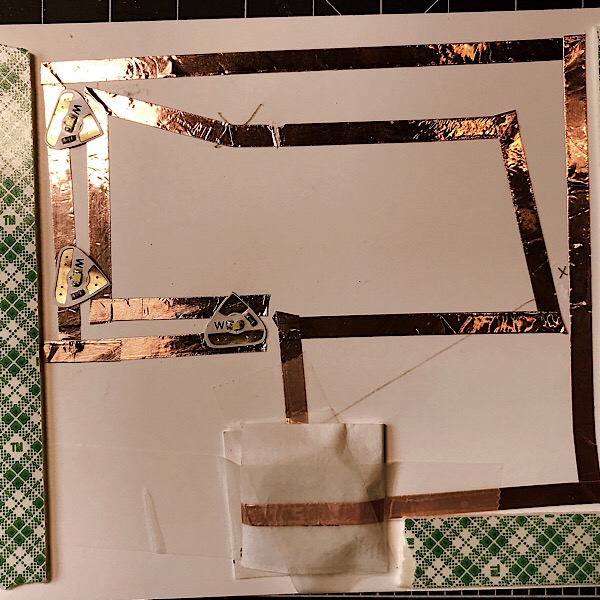 There is a small  break in the copper tape of the negative circuit.  I put a piece of copper tape on the back of the cardstock that slides the ghost, when the strip is pushed all the way in the circuit is completed and the lights turn on.  I was finding thought the copper tape on the slider wasn't connecting with the circuit, so I raised up the cut end with little pieces of foam tape.  This made more pressure and the circuit connects well.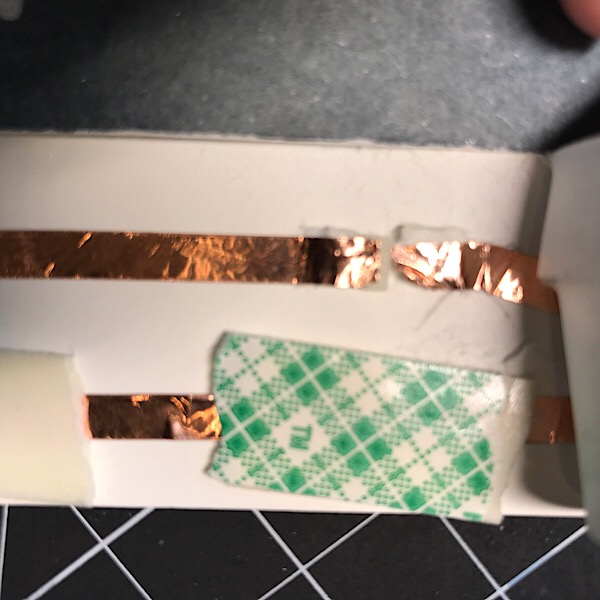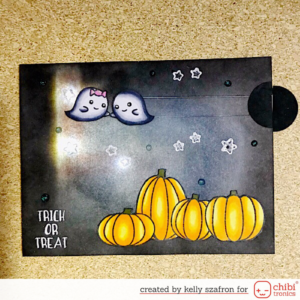 When the little ghosts hold hands the stars light up.
Thanks for coming by.