Hi Chibitronics friends! This is Wei Wei here today and I would like to share a circle spinner light up card  I created using some LED stickers and Honey Bees stamp.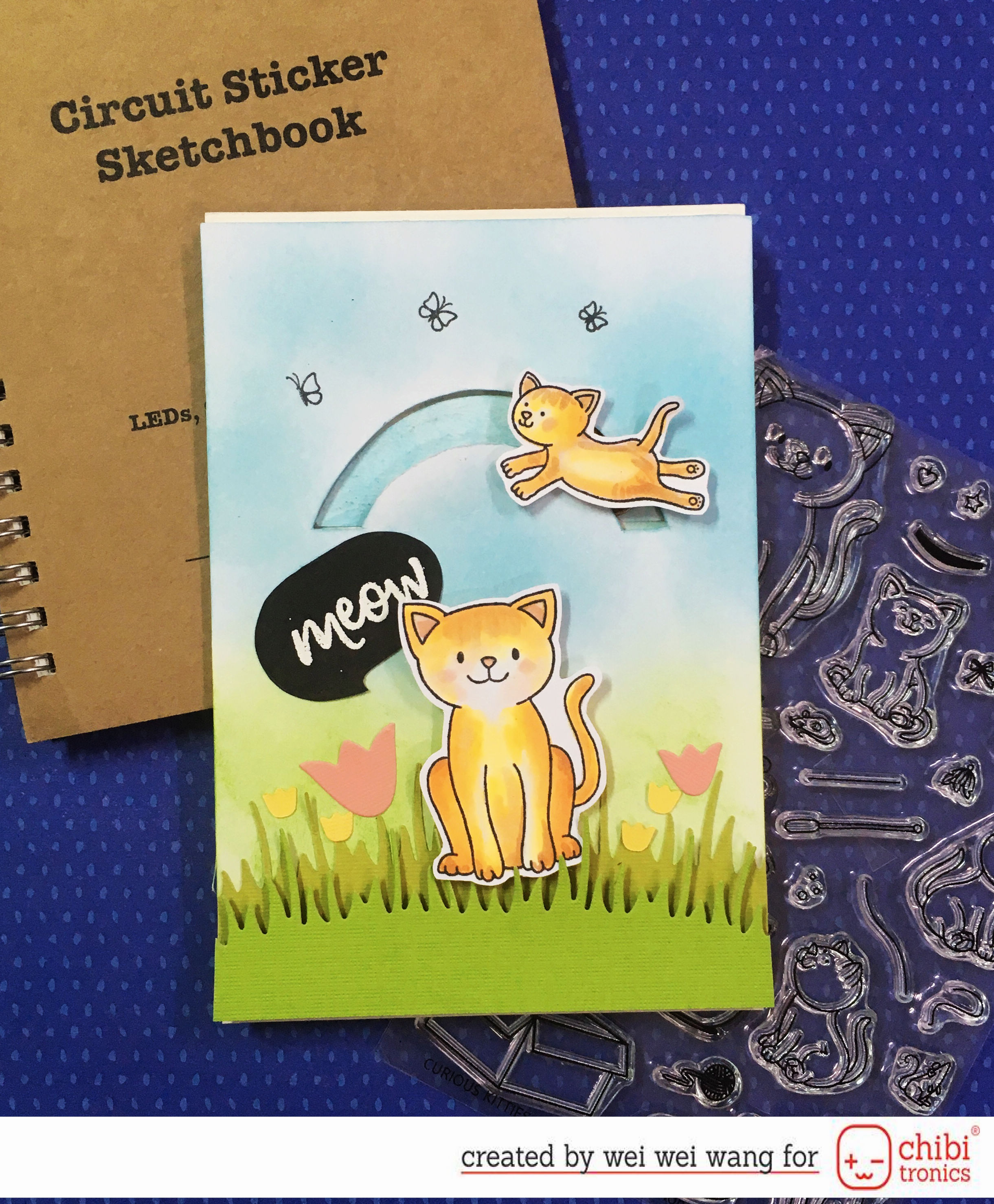 STEP 1. I started by stamping and coloring kitties with the markers .
STEP 2. I used two half-ellipse shaped dies to cut a slider on a white cardstock.
STEP 3. Used pencil to draw the half-ellipse shaped track on another cardstock, and stamped the little butteries in black. The circuit sticker sketch is inspired by "blinking slide switch" from circuit sticker sketchbook. I connected three LED branches along a single slide switch.
STEP 4.  Sticked foil tape and 3 Led stickers.
STEP 5.  To turn on the LED, create a switch contact is necessary! I sticked some foil tape to the spinner mechanism.  I placed the  spinner mechanism which has foil tape under the slider track and adhered the kitty on the front side of the track.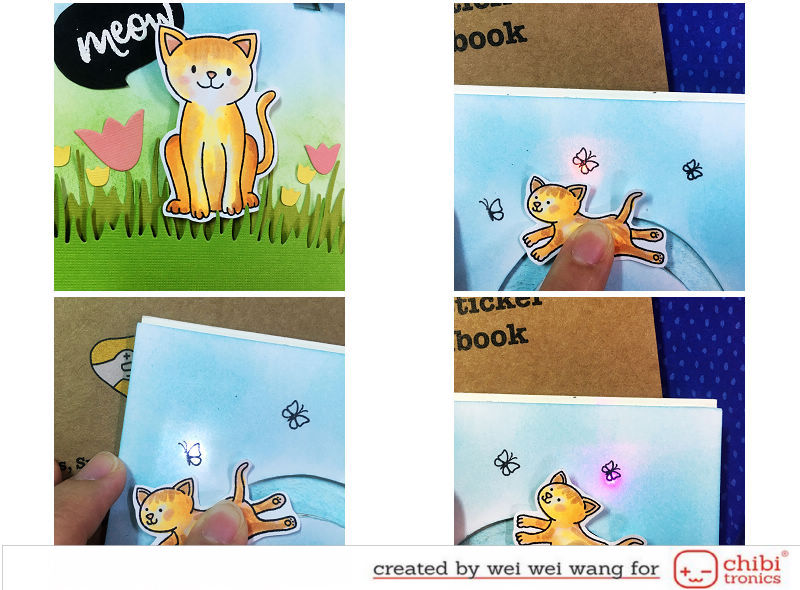 When you press your finger on the kitty along the track, the LEDs will turn on in order!
I have a video for you too, it's really quick and simple to make. Please check my YouTube channel.
I hope you enjoy my tutorial and here is a list of the supplies I used:
Thank you for stopping by today! Have lovely day!
Wei Wei
kitty friends -a circle spinner light up card