Hi Ladies! It's Wei Wei back. I am sharing a traveler's notebook cover  made with the Chibitronics LED sticker and Citrustwist kit.
February is just around the corner. It means that Chinese New Year is coming and I'll have a night day vacation.  So I decided to prepare a new traveler's notebook for documenting my vacation.
Here is my project: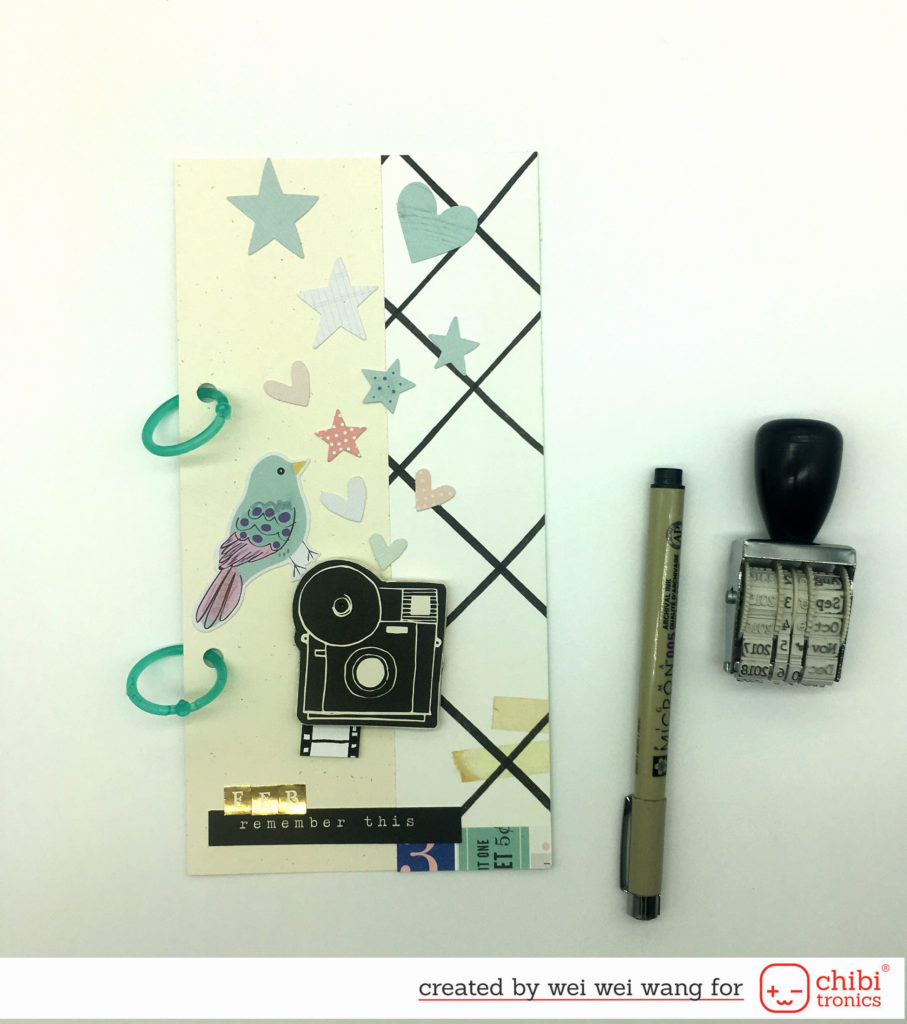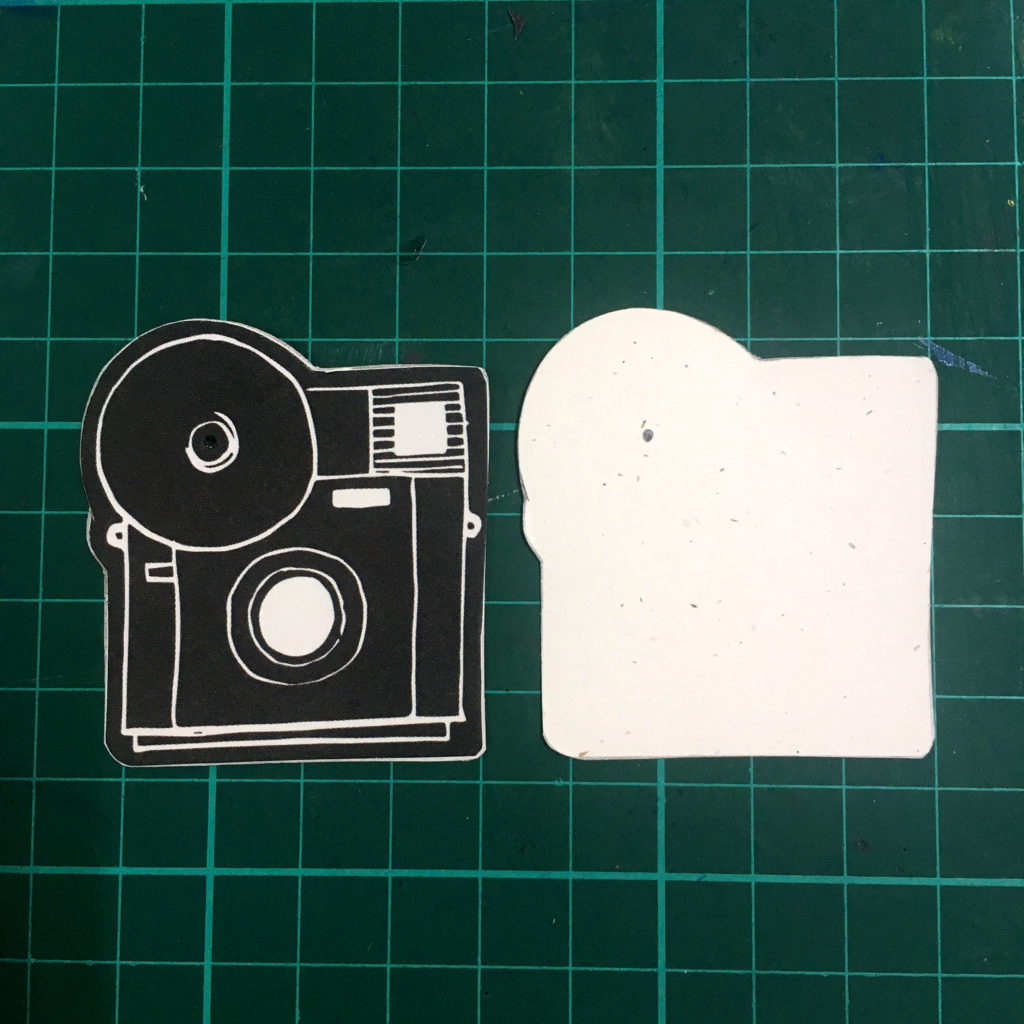 I first cut the camera image from pattern paper, and prepared a paper which is the same shape with camera as the circuit base.
I punched a hole on the camera and also sketched the hole on the white paper.
Here is my circuit.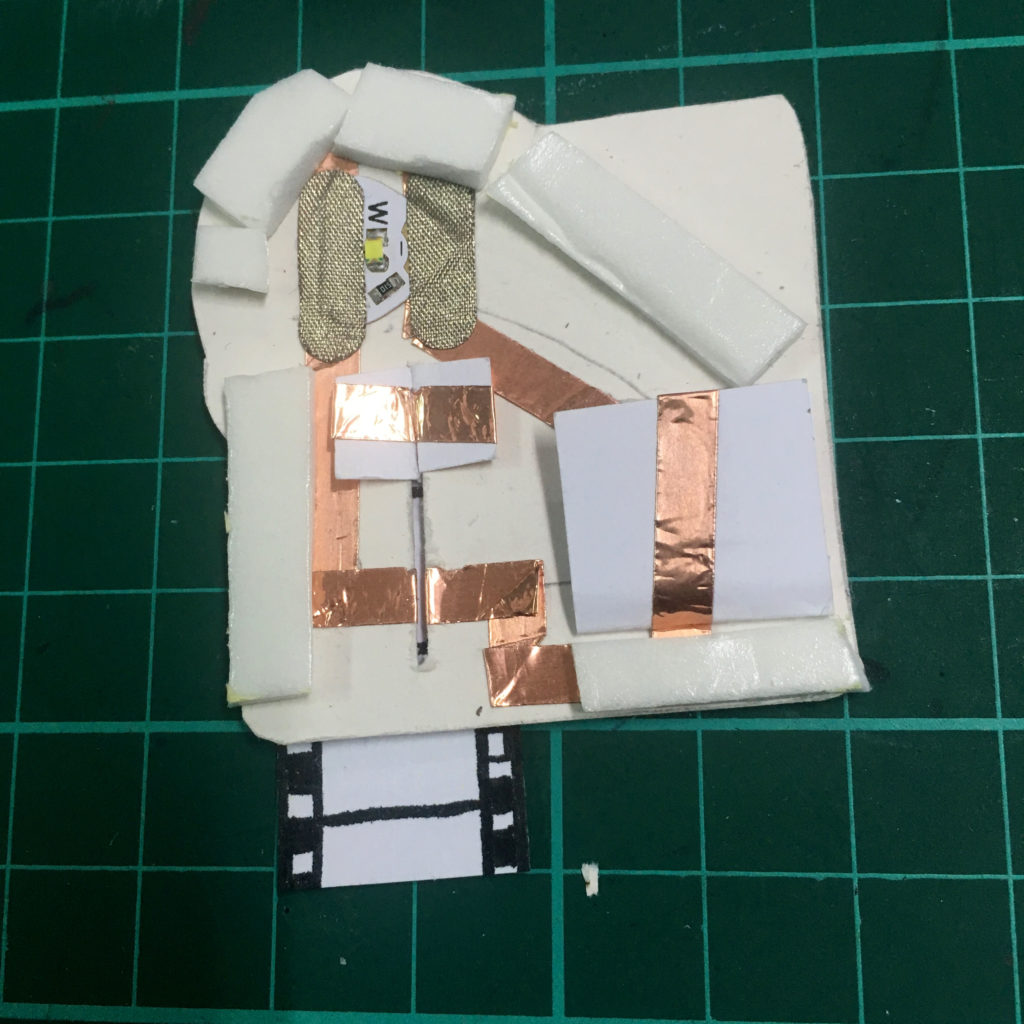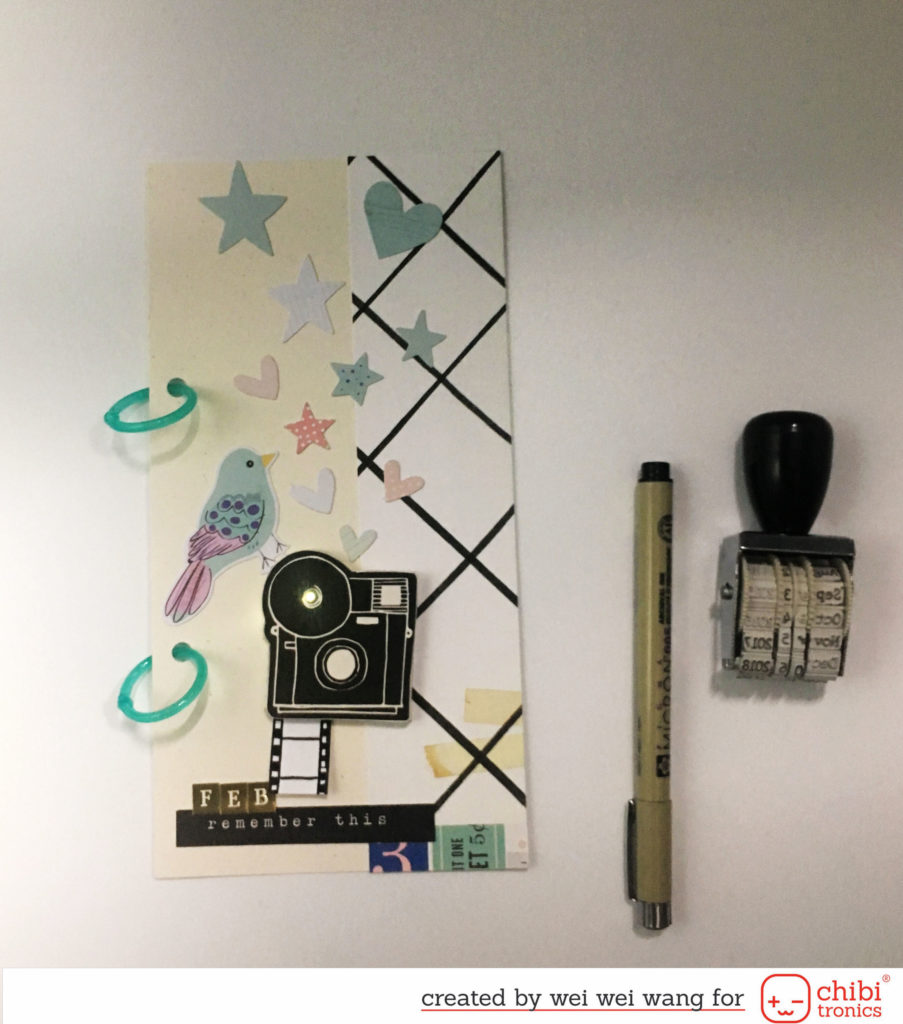 After finished the light up camera, I adhered it to the traveler's notebook cover, and also added some embellishments.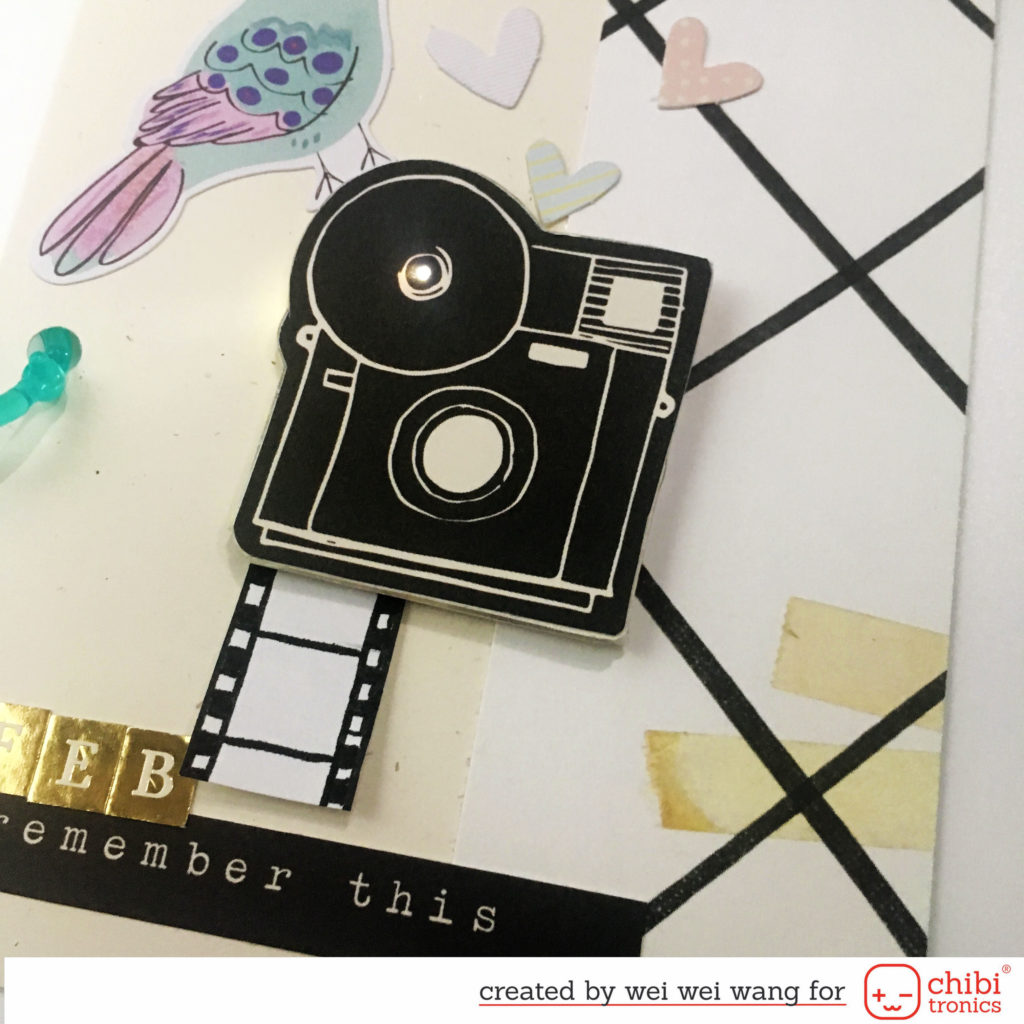 That is all from my side today. I hope you were inspired and give Chibitronics products a try!
Have a great day.
Thank you
The supplies I used are:
light up traveler's notebook cover