Hi, crafty friends!  I'm Yukiko (Yucco) here!
Today I'm going to share a World Map Pull Tab Card.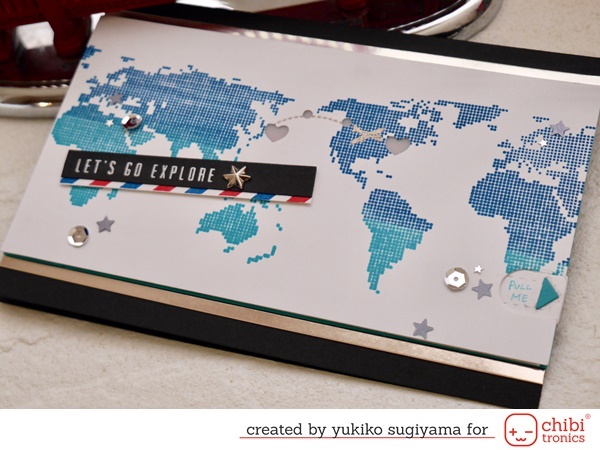 I got this inspiration from the Airplane flight tracker.
When you pull the tab, then light up start from Japan, pacific ocean to the US East Coast!
This world is pretty big, so I made this card size 6.5″ x 4.5″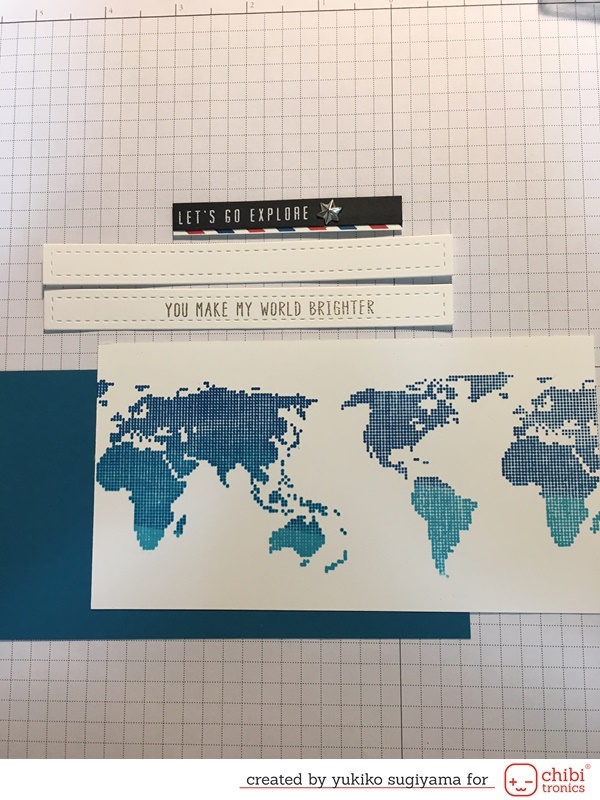 I started by stamping the world map with two colors, gina k Blue Lagoon and Stampin' Up Pacific Point and heat embossed the airplane stamp from Concord & 9th "Globe Grettings"
World Map and White embossed sentiment (black strip) are from Altenew "World Map".
Pull tab sentiment is from Altenew "Hello Sunshine".
Under the black strip, I made it like Air Mail with Altenew "Happy Mail"
I die cut 2 hearts and hand punched 2 holes where the flight goes and marked under panel where the light needs to be, then draw circuit.
Also cut the slit where the pull tab comes, I carefully lined the slit length because the sentiment is a long one.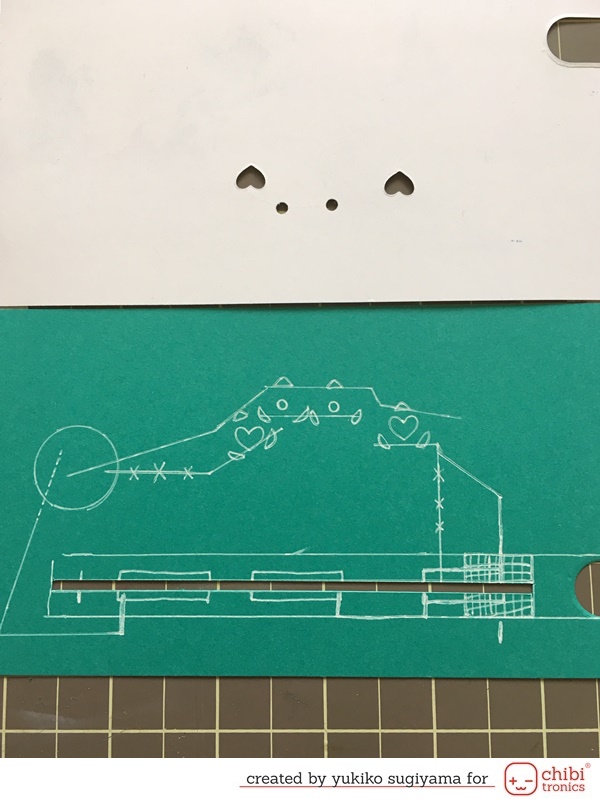 sorry for the xxx mark…  I make mistakes lots!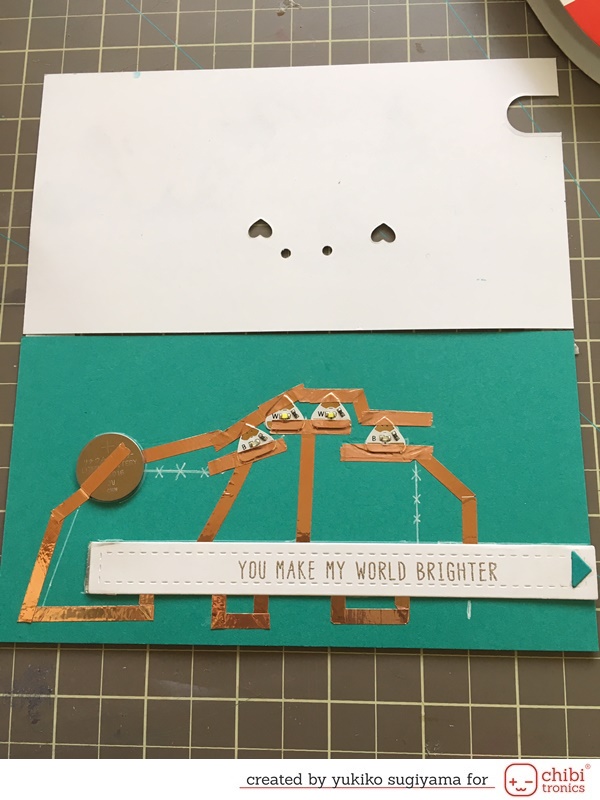 I forgot to take a picture before putting on this pull tab!
So made  another one  to show you how I put the copper tape around slit.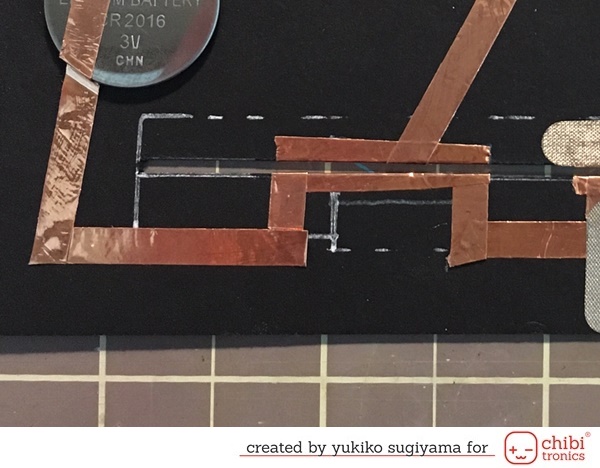 Testing , testing!!!
I wanted the light not blink, stay lighten up a bit, so I folded copper tape around the slit.
Make sure to fold it tight then you won't get stuck with the slight depth of the copper tapes.
When the tab is pulled the circuit completed.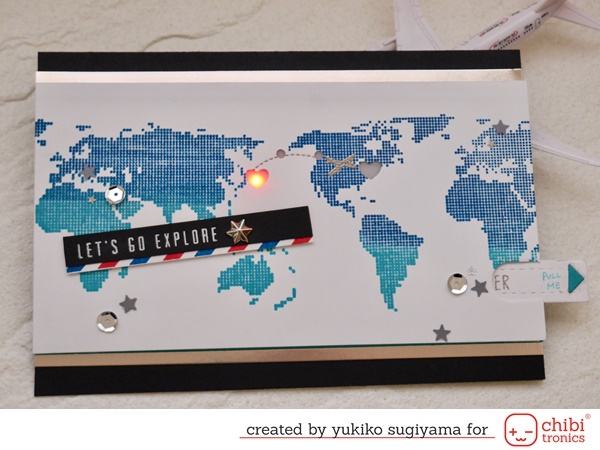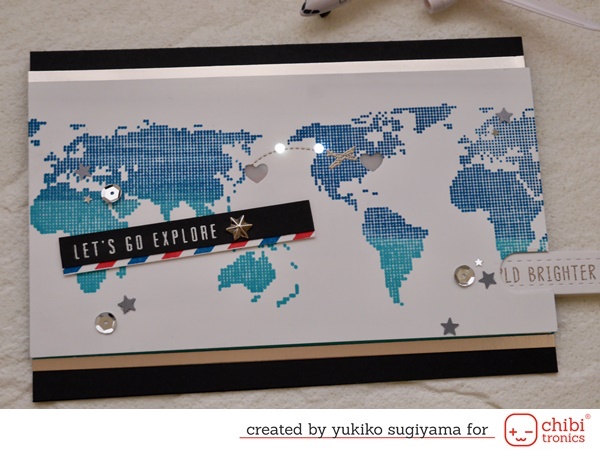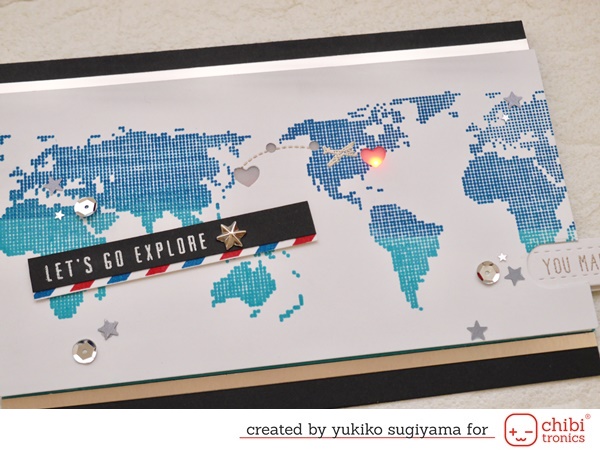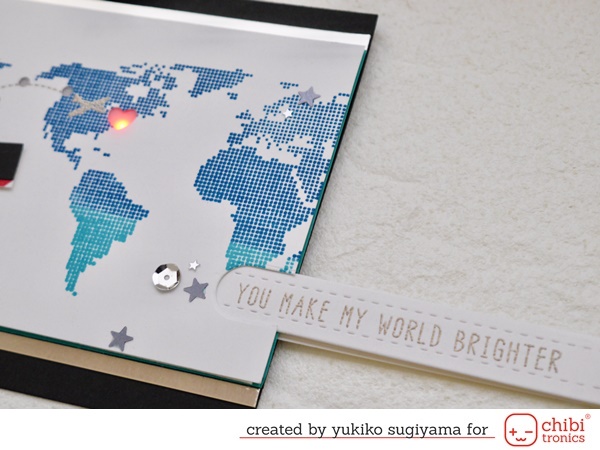 Thank you for reading!
The supplies I used from Chibitronics are below;
Copper Tape
White LED Lights
Red LED Lights
Conductive Fablic Tape Patches (not necessary, just to reinforce some parts)
Have a wonderful day!