Hi, crafty friends!  It's Yukiko (Yucco) here.
Today, I'm sharing SODA-LIGHTFUL Card using Chibitronics Effect Sticker.
I was looking for some stamps fit for Chibitronics, and I found the words SODA-LIGHTFUL from MFT stamps Soda Pop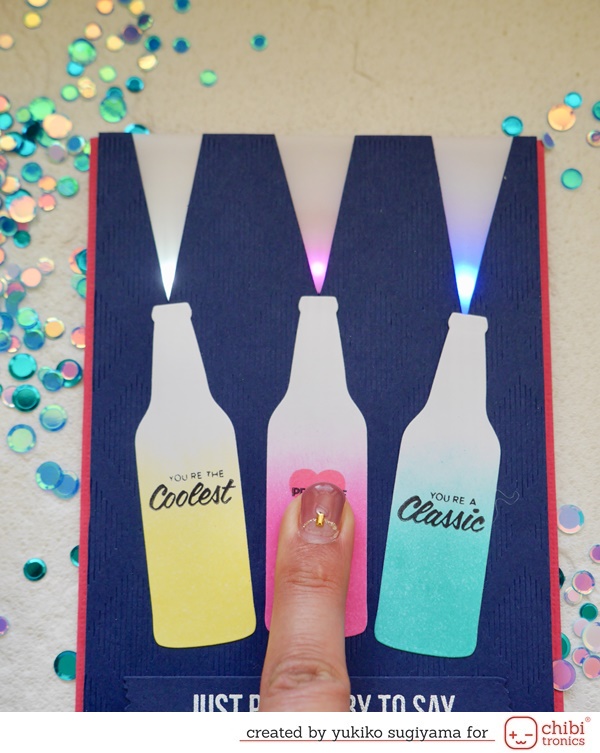 I first made this card  just light up when you push the bottle, but since this card is quite simple, I wanted to have some more fun.  So added effect sticker for making these lights blink!
First I cut panel and ran cover up die called Quilted Stitched Harlequin Die from Lil inker desings.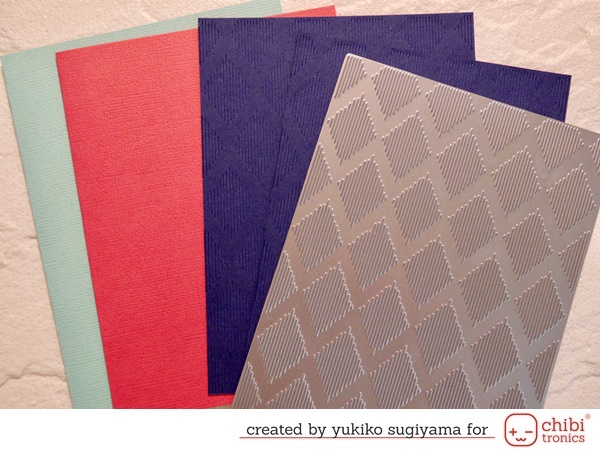 Next, made ready for the parts.
Bottles from MFT Stamps Soda Pop Bottles Die  and sentiment from also Soda Pop.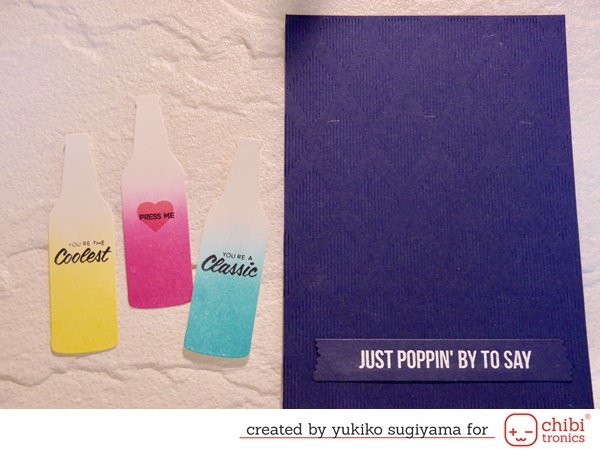 I placed those bottles and made sure where the top comes on the panel,
then cut like below where I think the pops come out.
Then I drew circuit.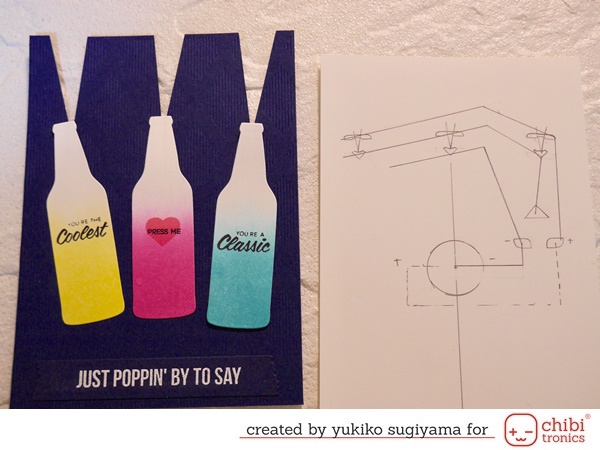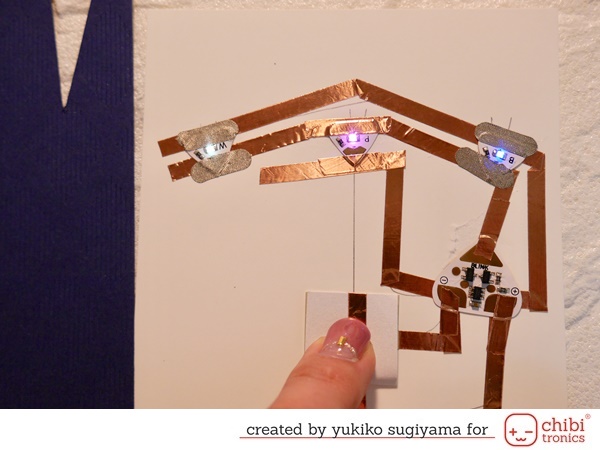 I used three colors of LEDs this time (White, Pink and Blue )according to the bottle colors.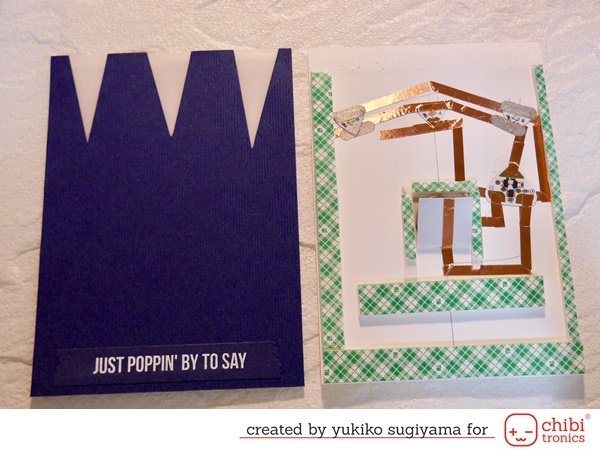 Then added vellum to the panel and double sided foam adhesive to the base.
Light up card with push button, we really have to be careful not to connect the lights all the time.
I think that's the most important thing to be careful about.
So I used 3V button battery 2016 this time, (Chibitronics starter kit or some kits, 2032 batteries are included, so be careful!)  trying to make these card thinner enough for a card!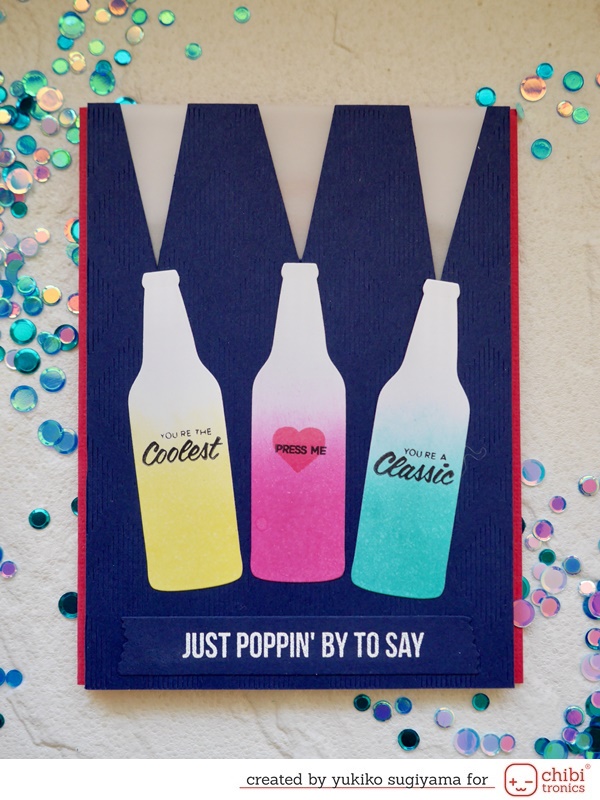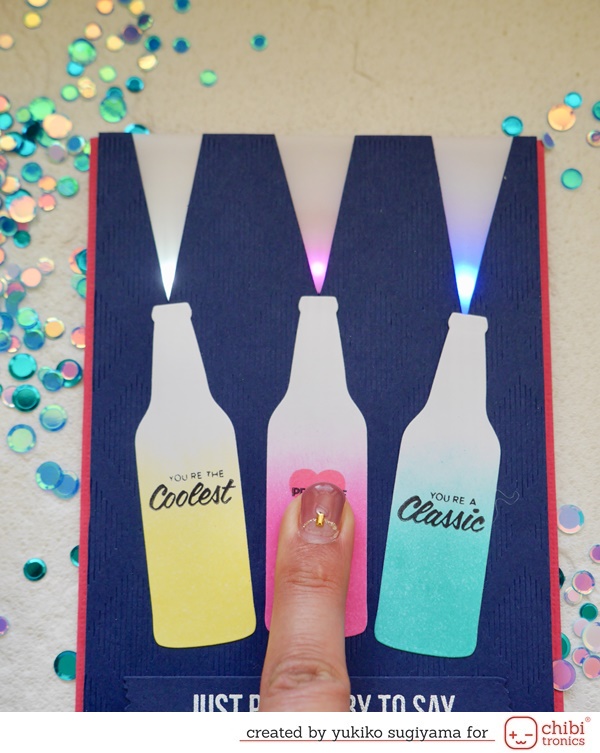 Chibitronics products I used;
Copper Tape
White, Pink and Blue LED
Conductive Fablic Tape Patches
Circuit Stickers Effects add on-Stencil
Thank you for reading!  I hope you enjoyed SODA-LIGHTFUL Card+Effect Sticker.
Have a wonderful weekends!
SODA-LIGHTFUL with Effect Sticker