Hi, crafty friends!  It's Yucco, Yukiko.S.
Today, I'm going to share Light Up Sweet House Birthday Cards.
I fell in love with this cute Apartment Builder Die from Waffle Flower Crafts.
So, I made this into a little cake shop.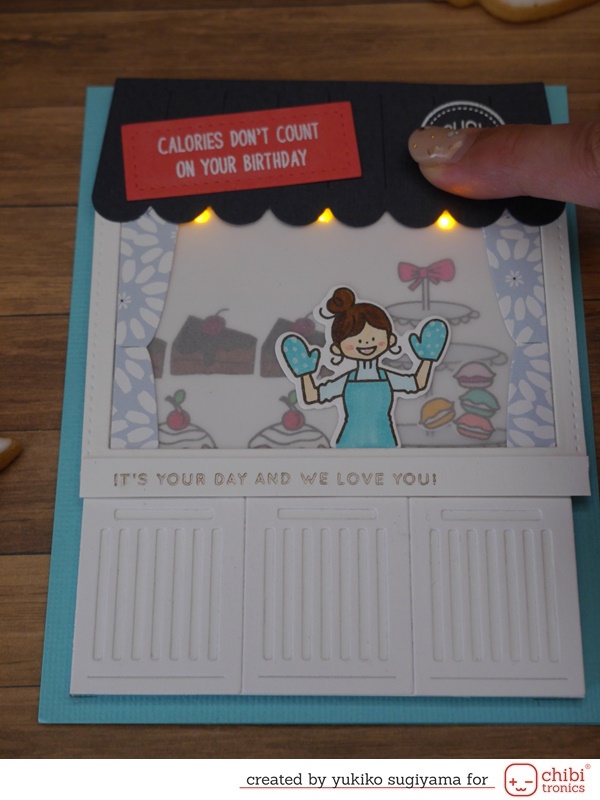 First, I prepared those parts below.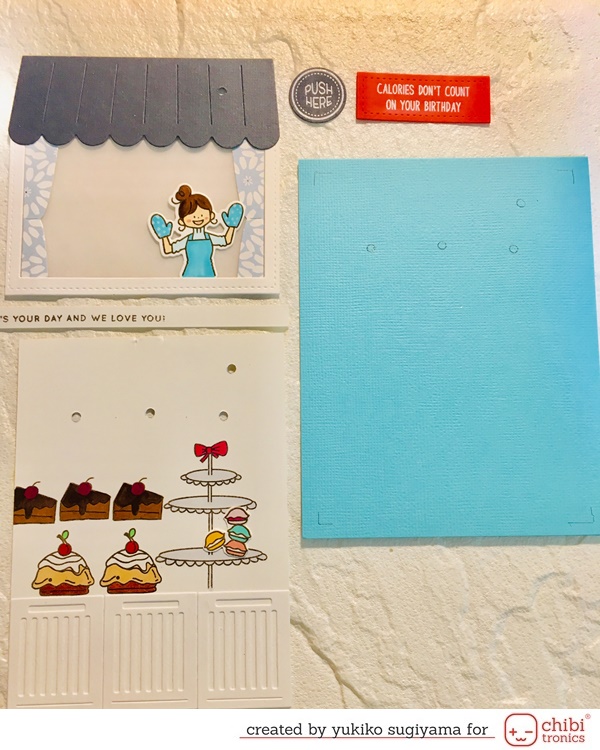 I used We R Memory Keepers hole punch for the holes where LED lights to be and also the push type switch to be.
And marked on the base cardstock.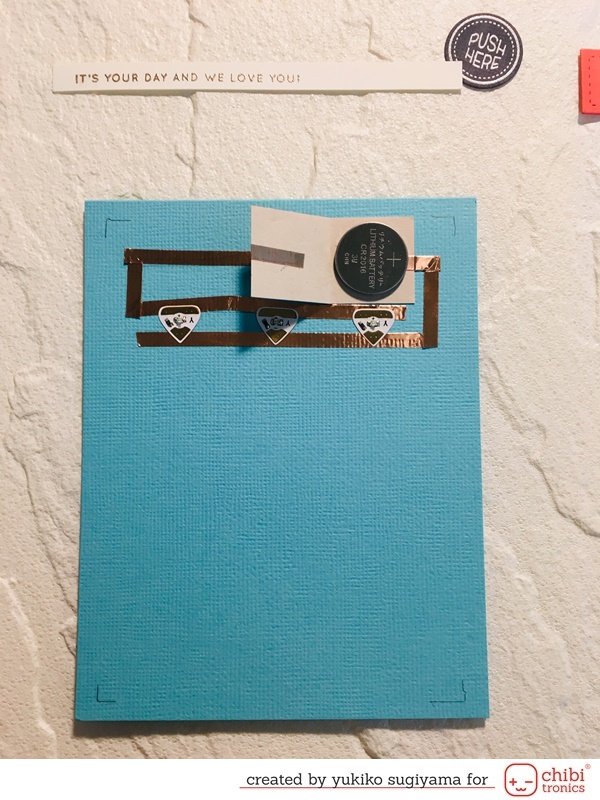 It's push type, so circuit for this card is very simple!
I made those lights hiding under the roof.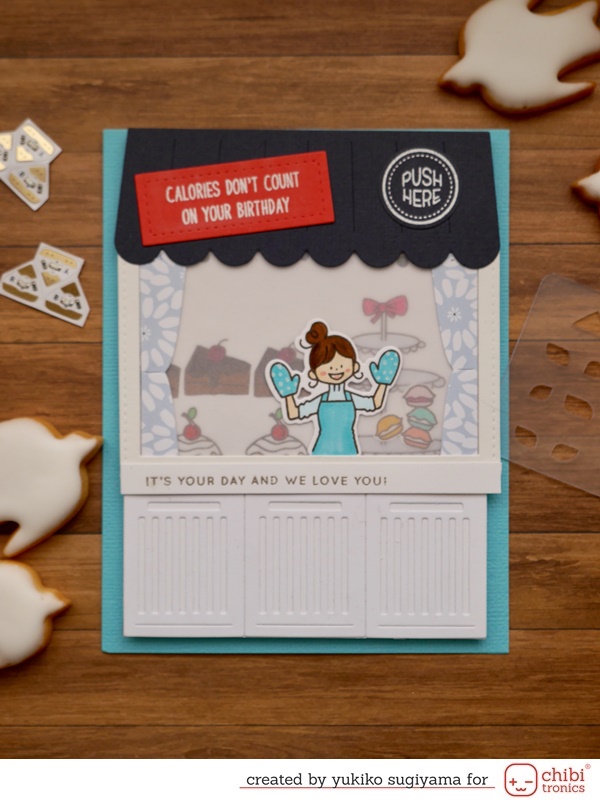 One more card using same things and same circuit, but this time without vellum and lights hiding under the green curtains.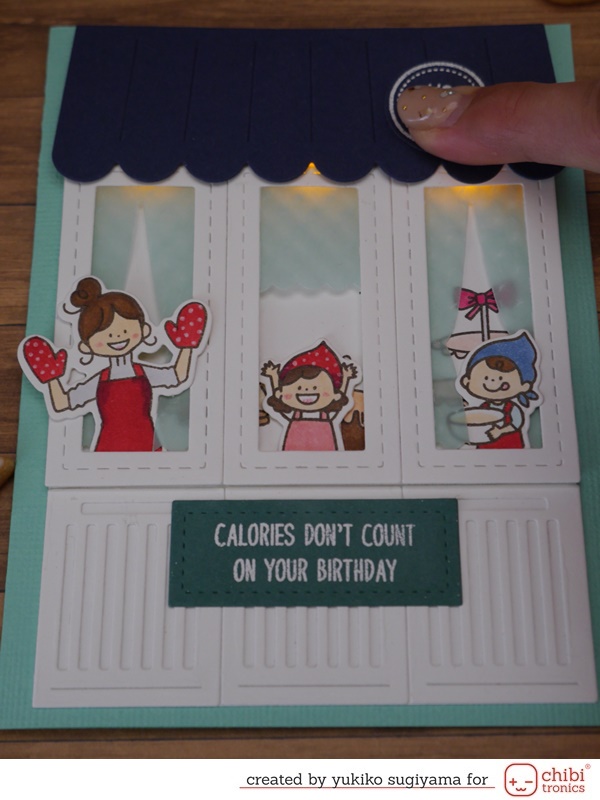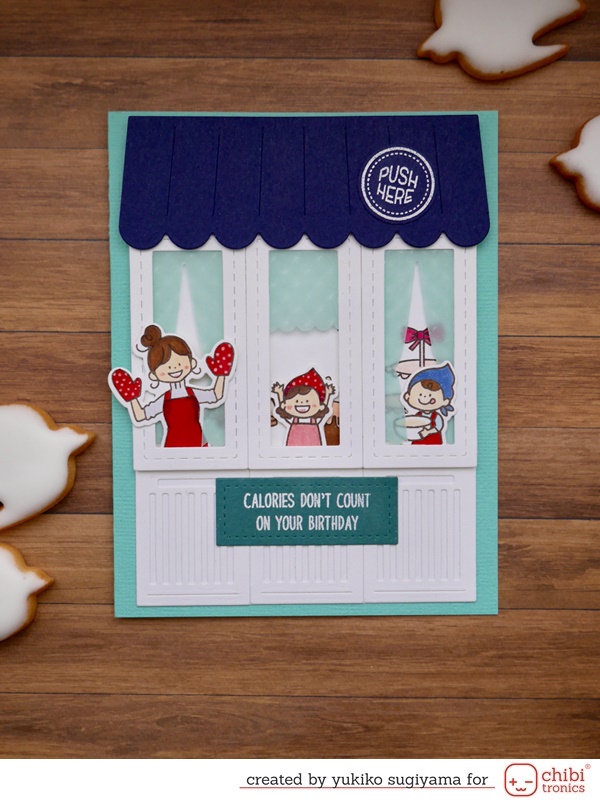 I hope you enjoy my cards!
Thank you for reading and Happy Crafting!
Products I used is below;
<Waffle Flower Crafts>
Apartment Builder Die
Cookie Time
Sweet Treats
<Lawn Fawn>
Push Here
<Chibitronics>
Red, Yellow, Blue Mega pack
Copper Tape
Light Up Sweet Cake shop Birthday Card