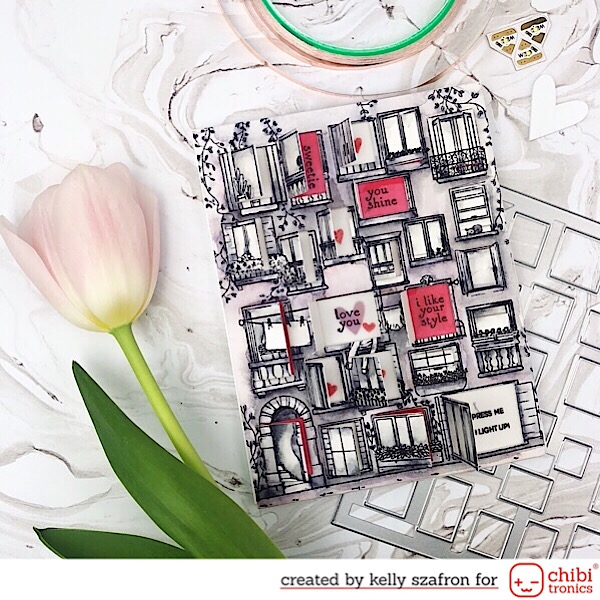 Hello! I'm here to share how Chibitronics made the windows of this card light up. The stamp I used is a Hero Arts background stamp called "Venetian Neighborhood". The die from Hero Arts coordinates with the stamp to make the windows open. Nichol Sphor has an excellent You Tube video on how to use the stamp and die together. For my card I stamped the image on watercolor paper and used some Zig Real Brush Pens to watercolor the image in black and white. I then stamped the sentiments from Hero Arts set "Hero Greetings Mini Messages" on Velum. The "Press Me" and "I light Up" sentiment came from a Heffy Doodle interactive stamp set.
I picked three windows for lights to shine through and mapped out my circuit. I built the circuit on a seperate piece of cardstock the same size as the card front.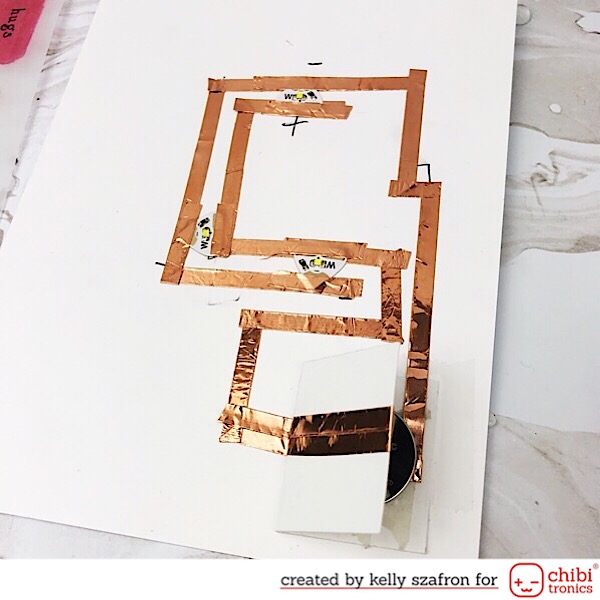 I did a simple push circuit. When the recipient presses on the designated area the flap is pushed down and the copper tape completes the positive circuit and turns on the chibi lights.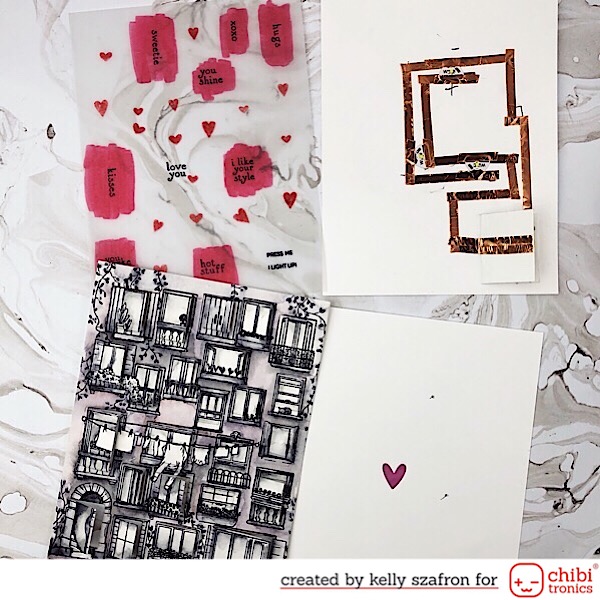 In the above picture you can see all the layers that make up this card. I made a layer to cover the circuit, the holes for the lights to shine through also the stamped heart shines through a window under the "love you sentiment".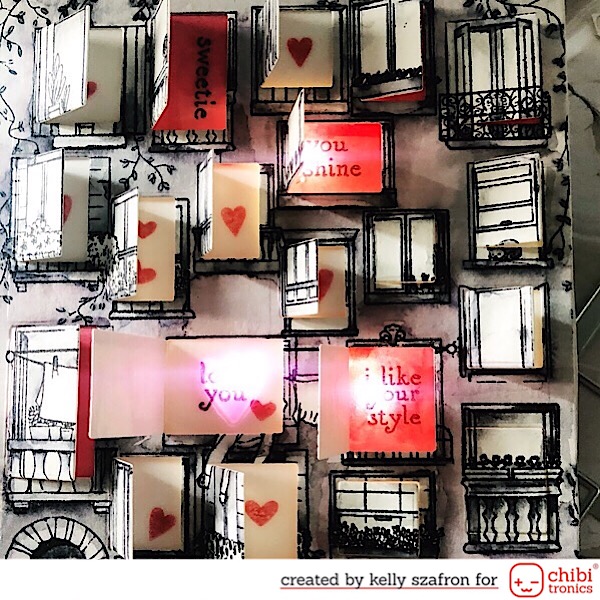 I adhered the all the layers together with a layer of foam tape around the circuit to give it some clearance from the next layer. Top layer is the windows, second layer velum, third layer cardstock with holes for lights, foam tape and then circuit adhered to cardbase. Very fun card to make and give.
Thank you for coming by.
Chibitronic products used (affiliate links used at no extra cost to you):