Hello! my crafty friends!
I am June. I used Paper-Mechanical-Iris to make this light-up card. You can see another Paper Iris Cards on my Instagram.
This card is an interactive card and pop-up card. When you turn the tab, the sun behind the cloud will shine and then you can see Double Rainbow!
Let's make a Double Rainbow Light-up Card!
1. Downloading Free Templates & Making Paper-Mechanical-Iris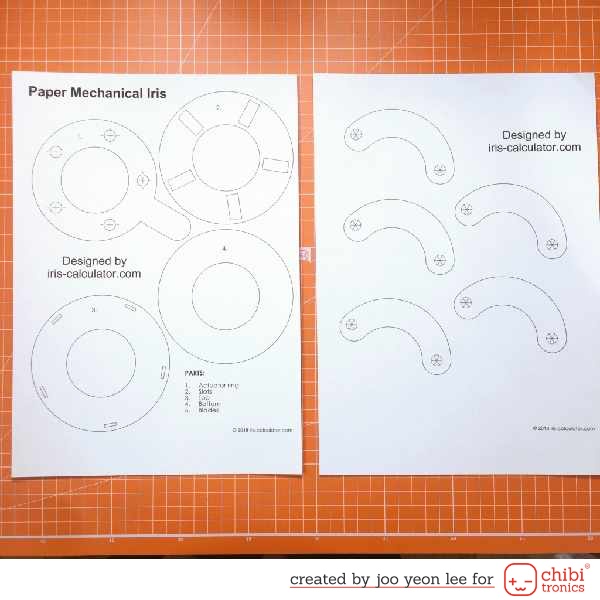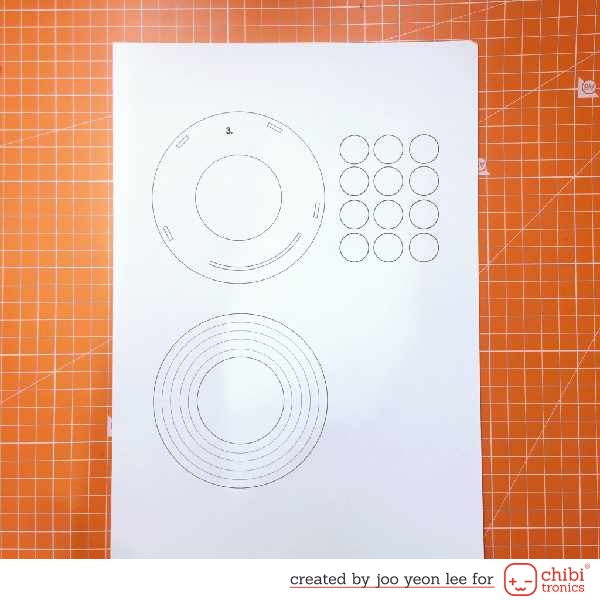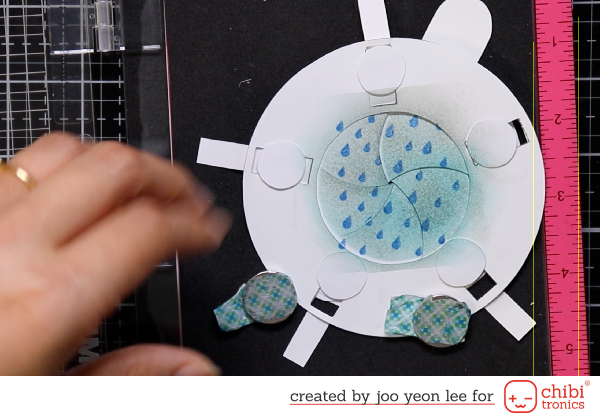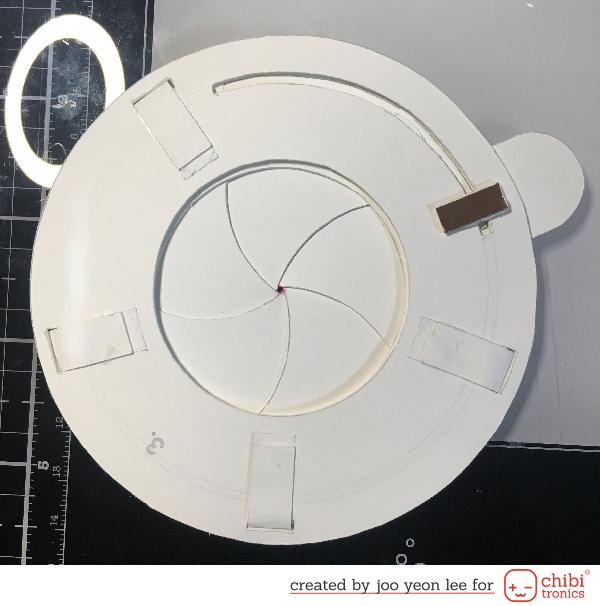 2. Making Card Base & Front Panel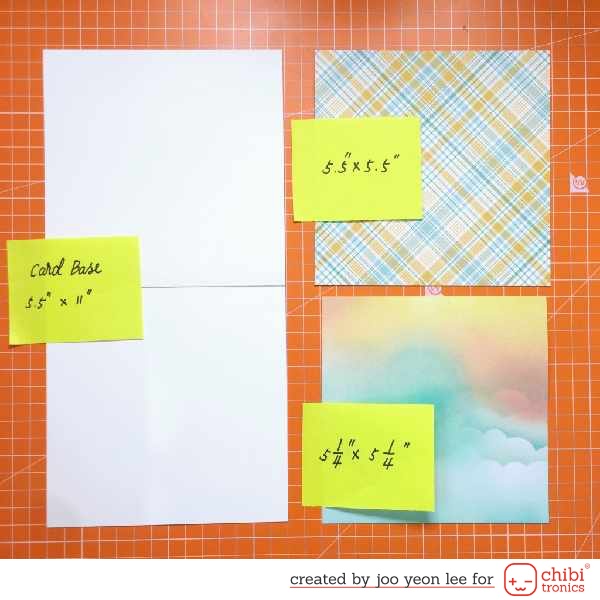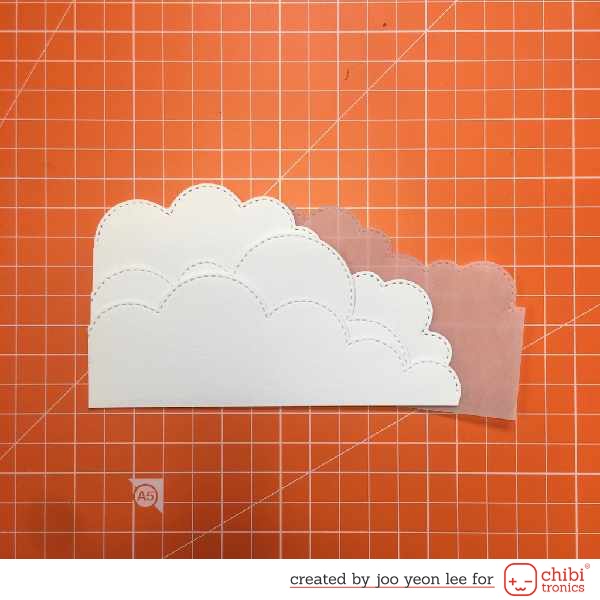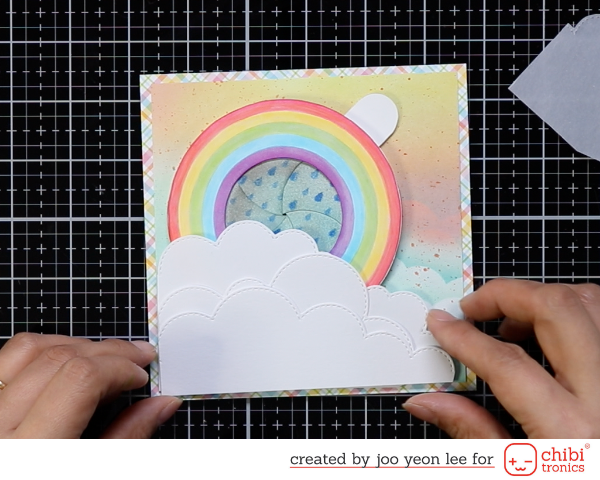 3. Stamping, Coloring and Cutting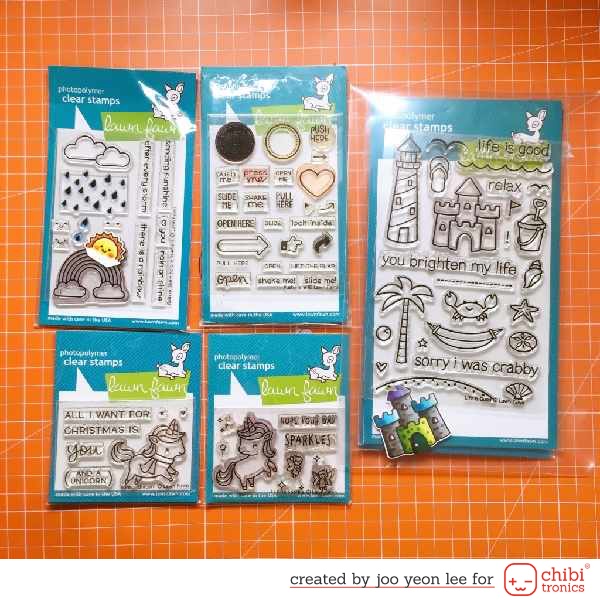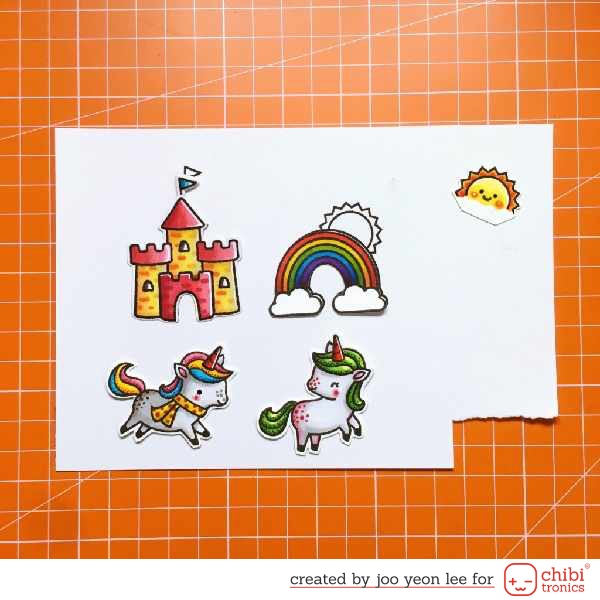 4. Making Battery Holder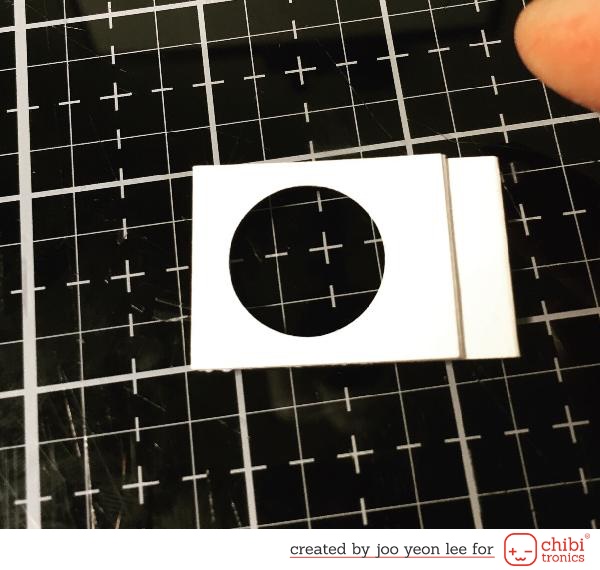 5. Circuits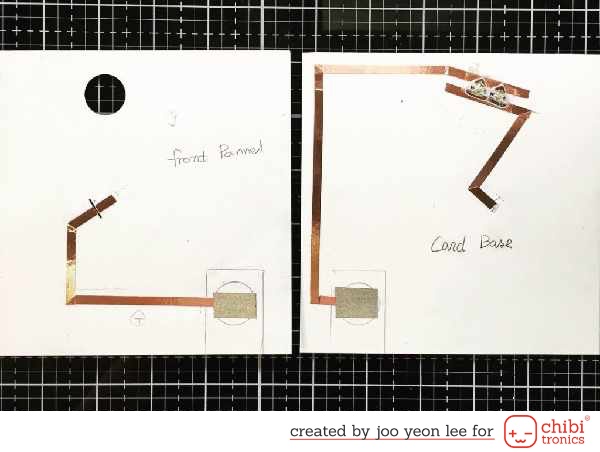 6. Covering with Foam Board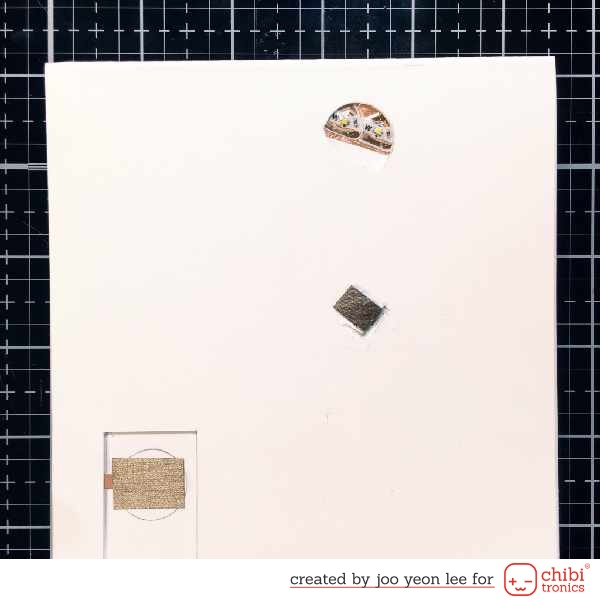 7. Decoration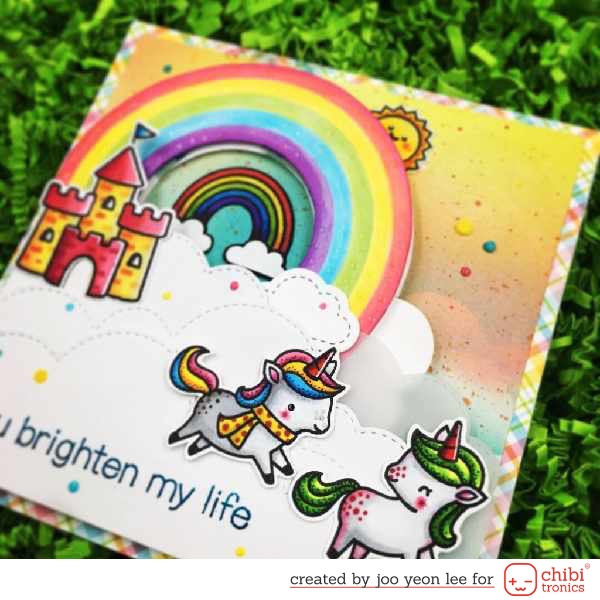 Supplies List
Chibitronics White Sticker
3V con cell battery(CR2016)
Copper tape
Conductive Fabric Tape
Lawn Fawn Stamp Sets

Rain or Shine Before'n Afters

Life is Good
Winter Unicorn
A Little Sparkle
Push here

Die Set

Stitched Cloud Frames @ Lawn Fawn
Outside in Stitched Cloud Stackables @Lawn Fawn
Mixed cloud shape die sets

Paper

White Card Stock(5.5″x11″)
Pattern Paper(5.5″x5.5″)
Background Paper(5 1/4″x5 1/4″)

Foam Board(1T, 5.5″x5.5″)
DOUBLE RAINBOW LIGHT-UP CARD