Hi friends, It's Wei Wei here again with this fun maze light up card with you. I'm featuring Charge Me Up: Light Up Card Making Kit .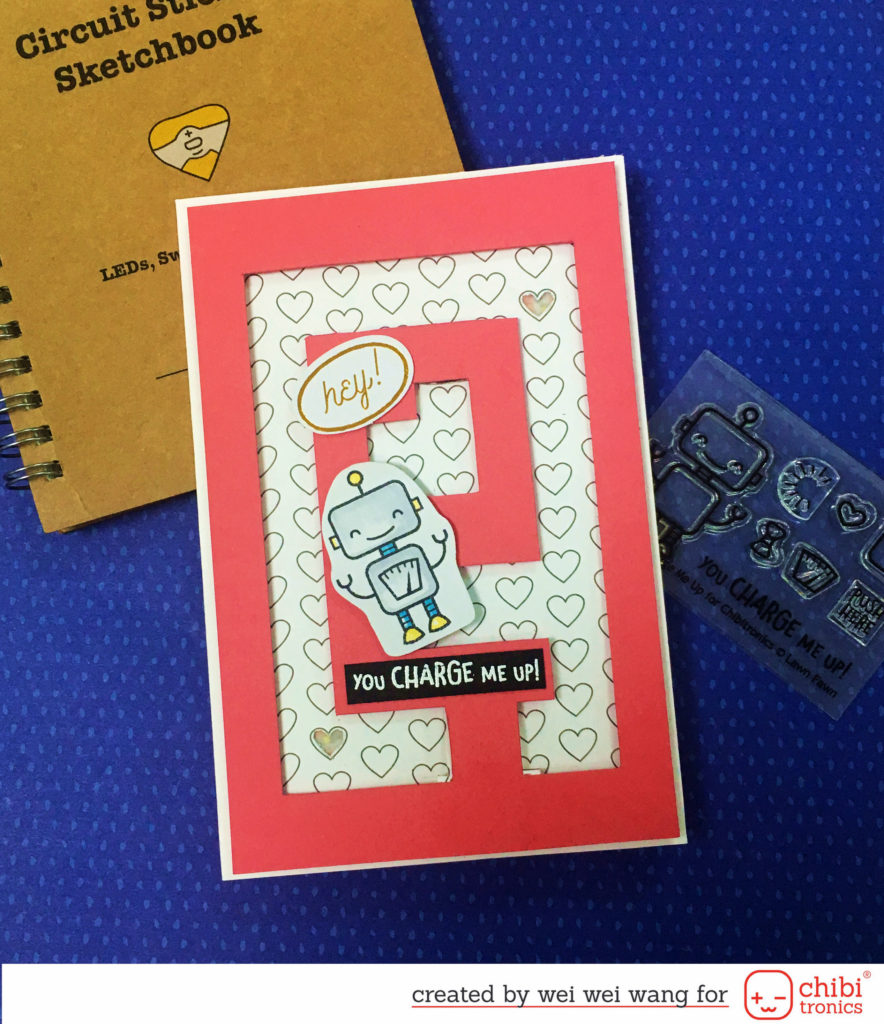 There's a video of the process at the end of this post if you want to watch that instead of reading.
I first stamped the adorable robot in black, colored with markers and fussy cut out.
I used one penny to make robot into a spinner. Penny is made of copper, it is a great conductor of electricity! In this way, you can slide robot in the maze smoothly and when the robot reach to the center of the card, the penny behind the robot can conduct electricity, so the hearts in the maze light up!
For the circuit, I used two white LEDs as well as one effect sticker.

You can check out a tutorial here that shows you how to make this card. please click my youtube channel.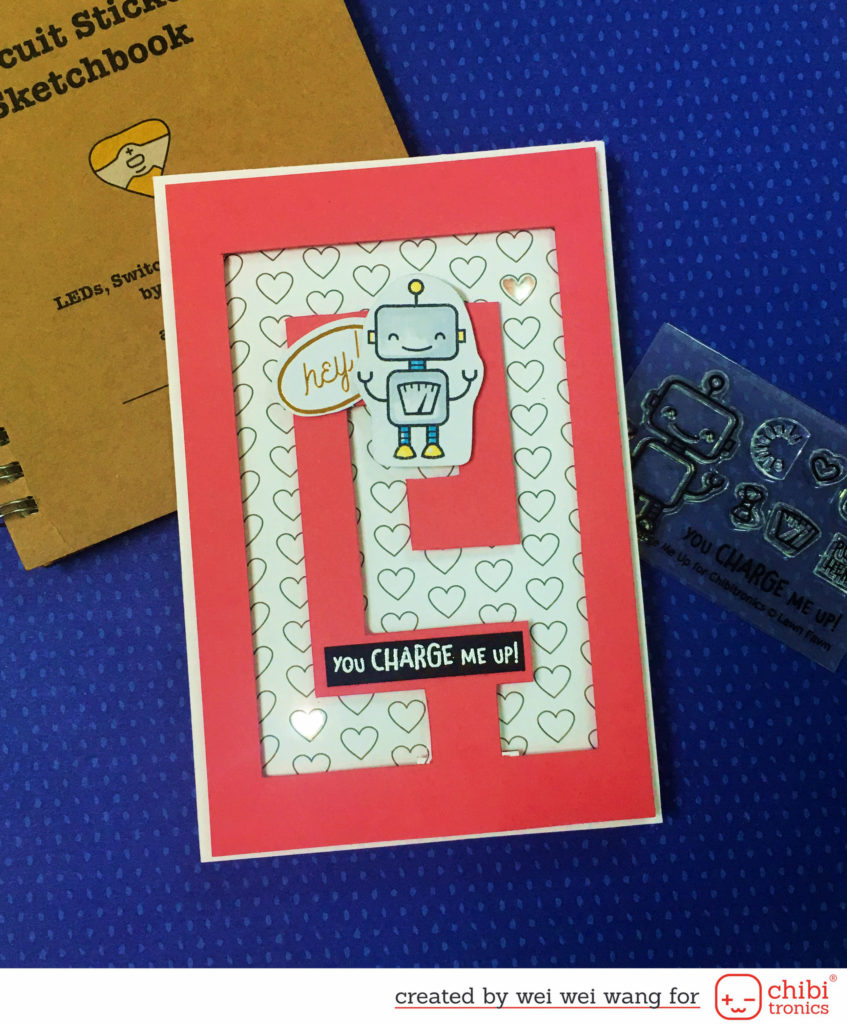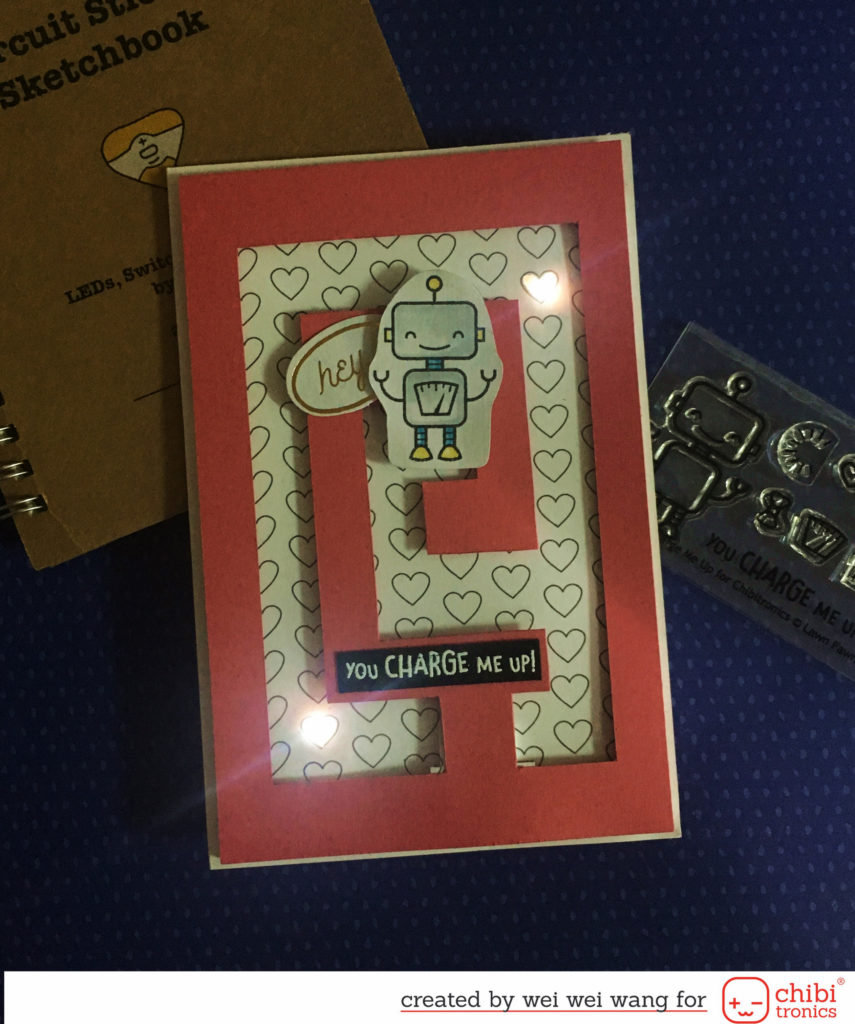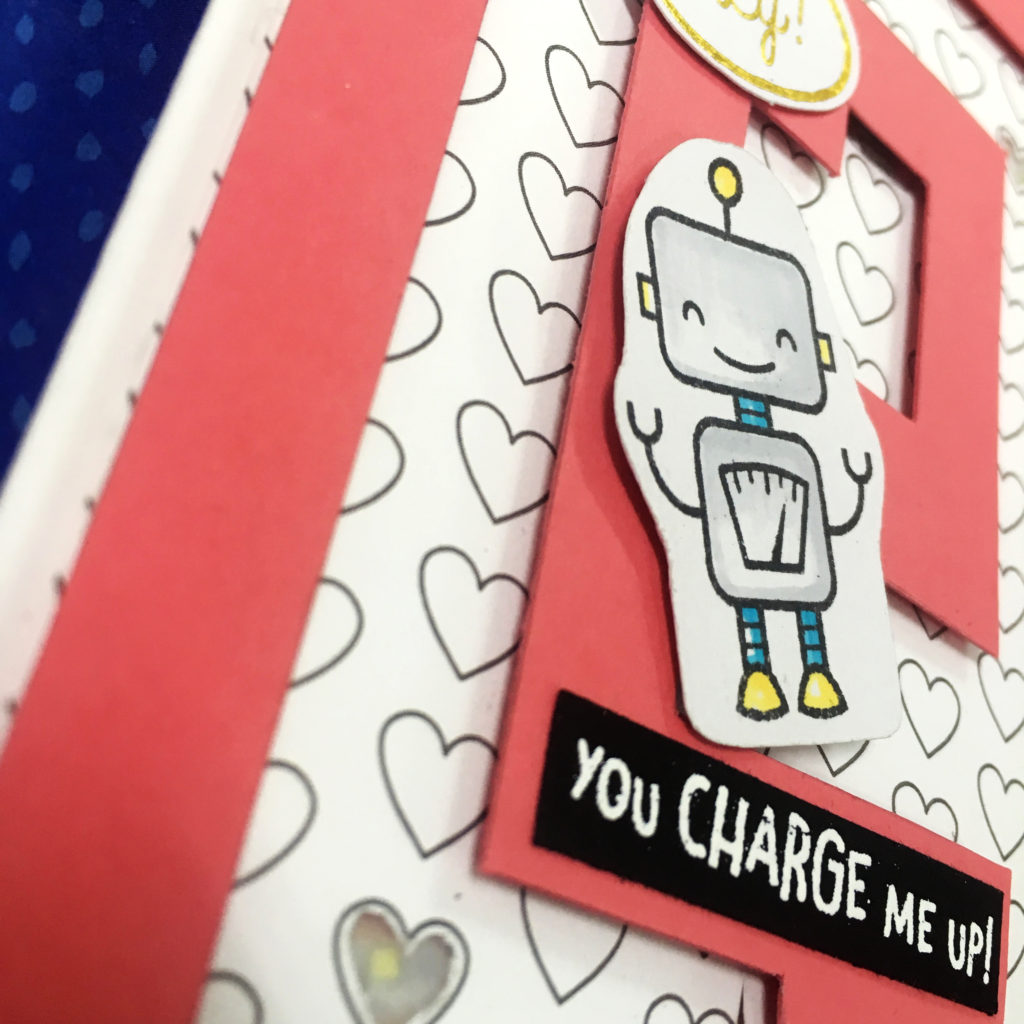 The supplies I used are:
White LEDs MegaPack (30 stickers), Circuit Stickers Effects,
Copper Tape, 5 Pack Conductive Fabric Tape Patch Value Bundle
Thanks so much for visiting! Have an amazing day!