Hi, Crafty Friends! I'm Yucco.
It's rainy season in Japan, but I feel so bright with Chibi LED Stickers!

Today, I'm going to introduce Slider Message Card.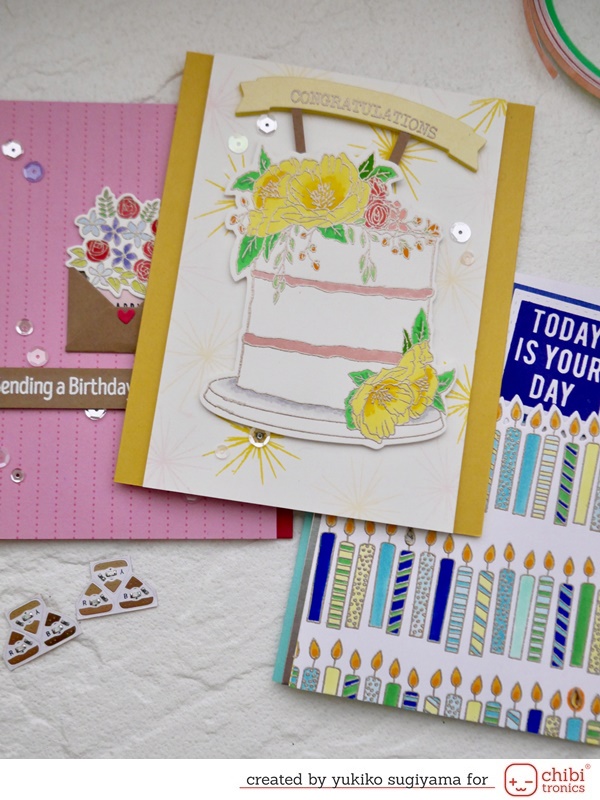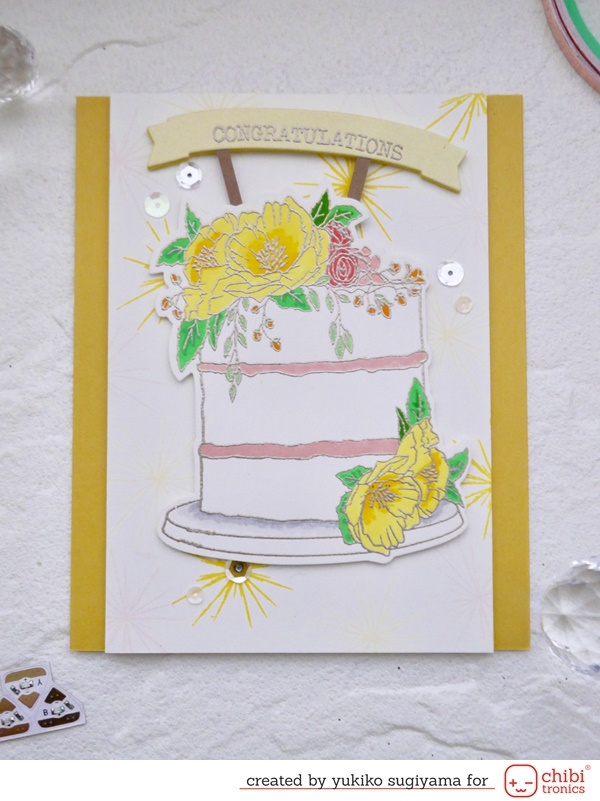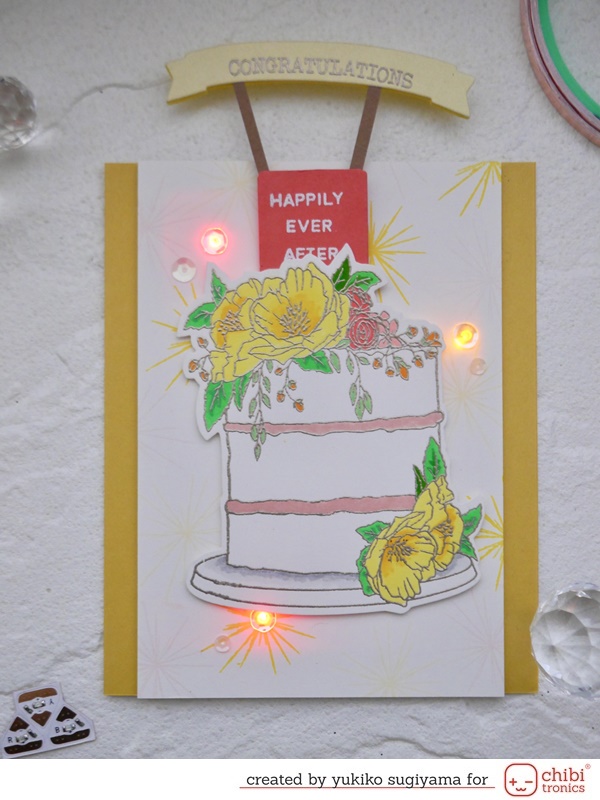 First I made these parts below.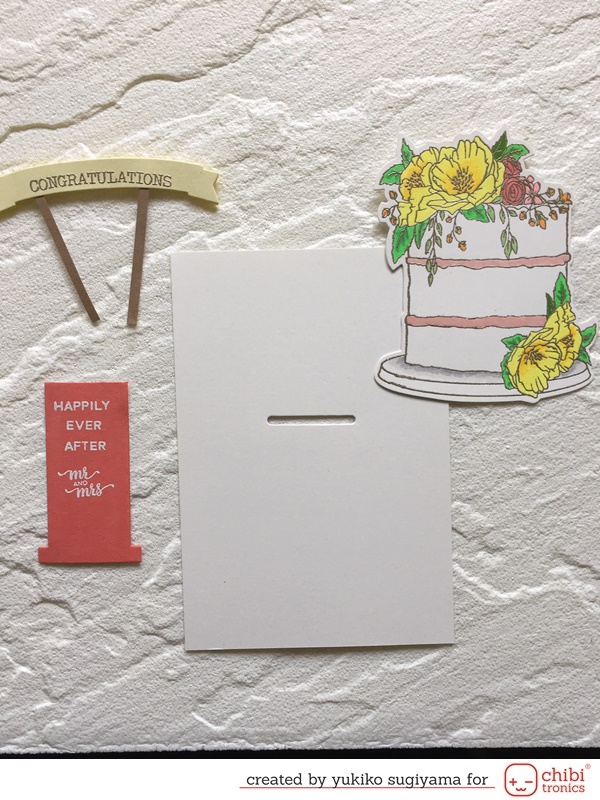 I cut a slit on the white panel, and oops! I needed to cut a little upper.
So sorry that I cannot show all the message on the salmon pink little paper.
But I didn't have time to remake another one, so I apologize in advance!
I stamped the back ground and made holes where the light comes.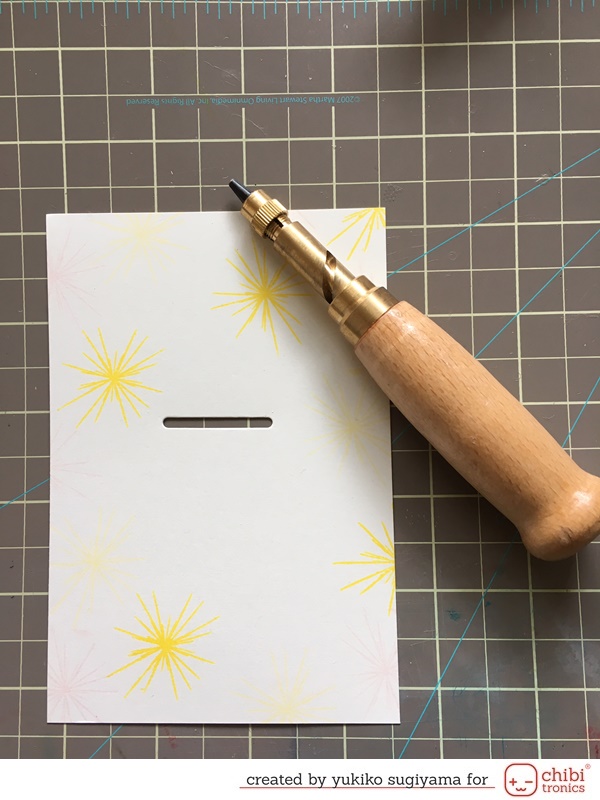 This is the circuit.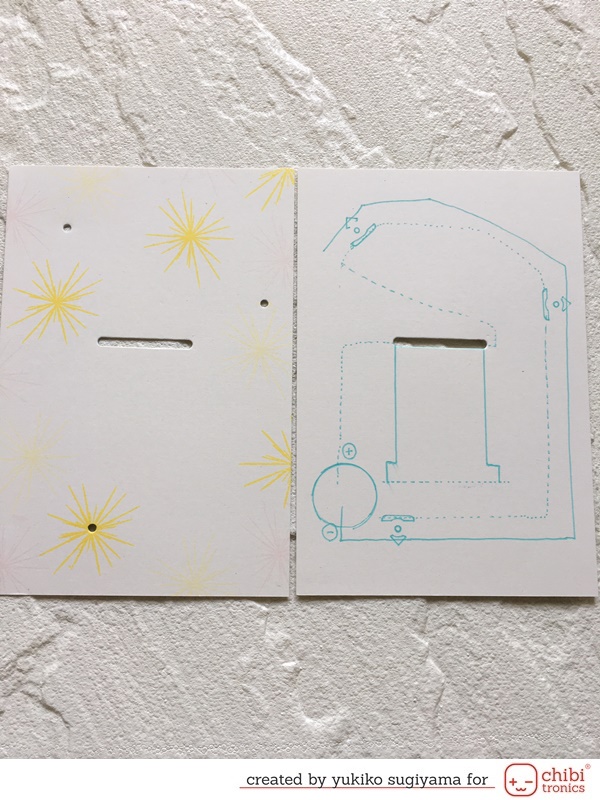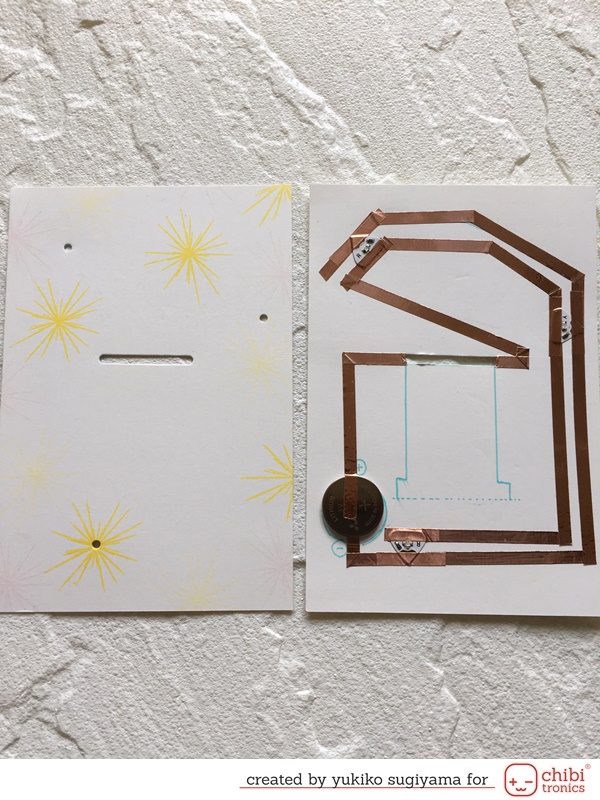 I wrapped copper tape around the little message paper bottom.
And then when the message comes up till the slit, then lights will be on!
Make sure to put copper tape all the way back of the slit.
If you feel the copper tape is too weak to go back, then please use fabric patch to assure.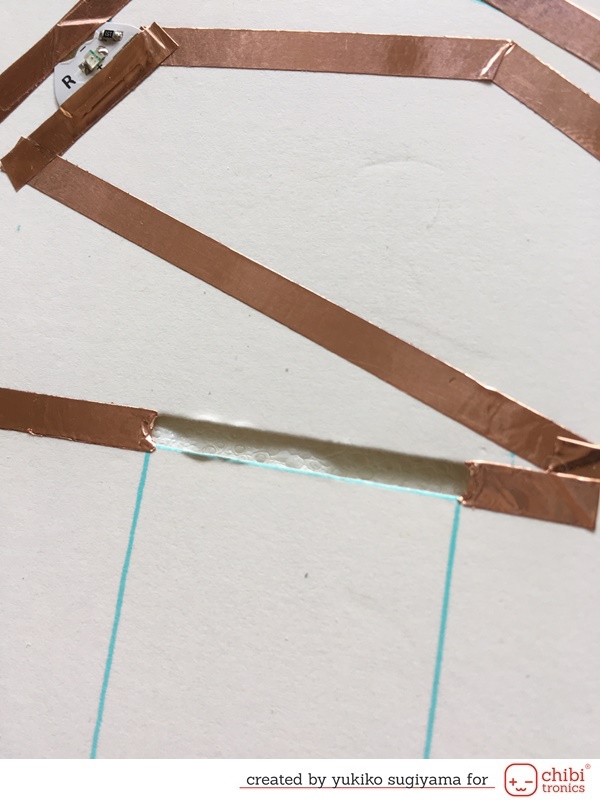 I made two more cards with same way!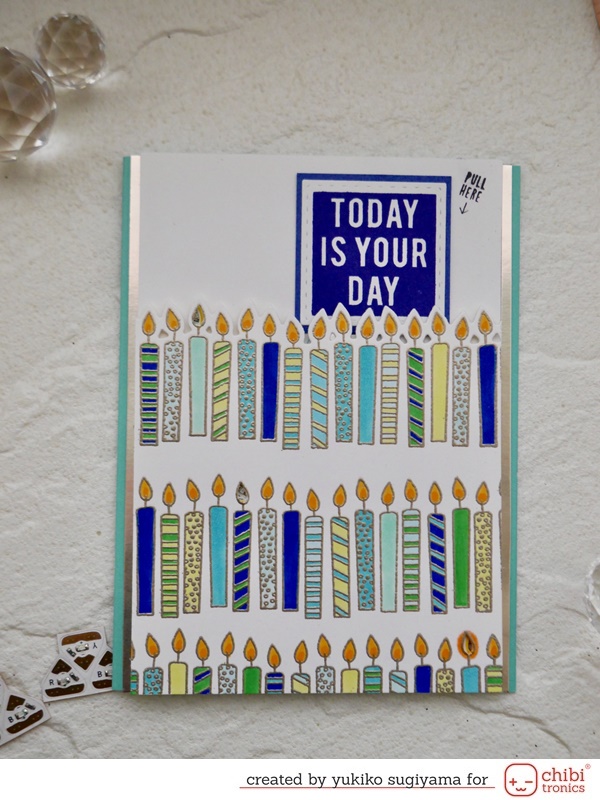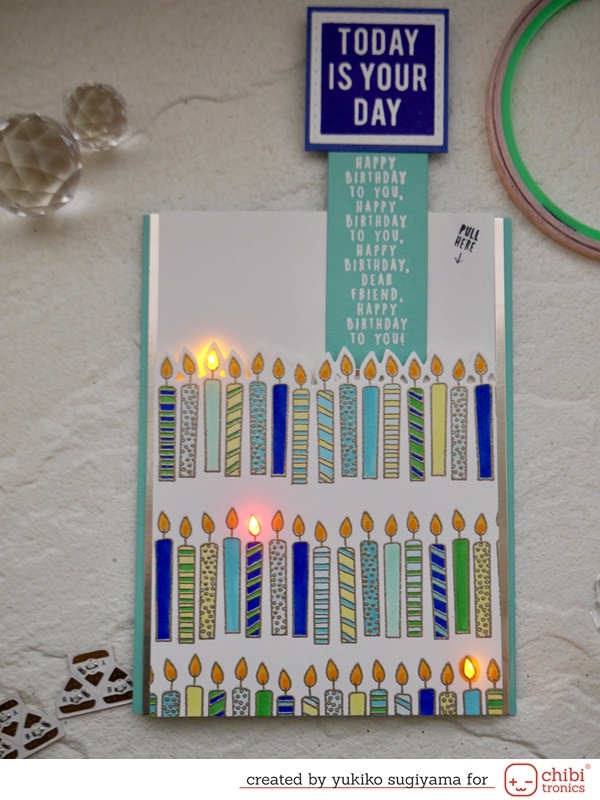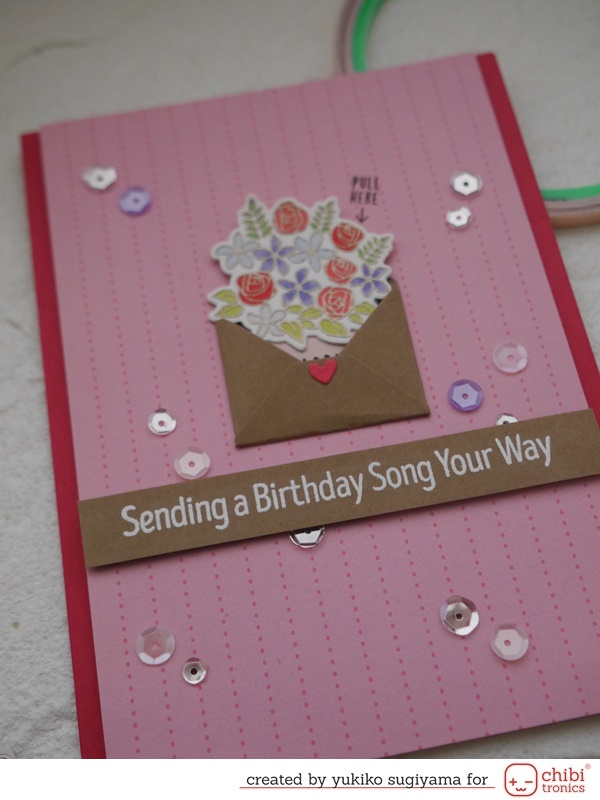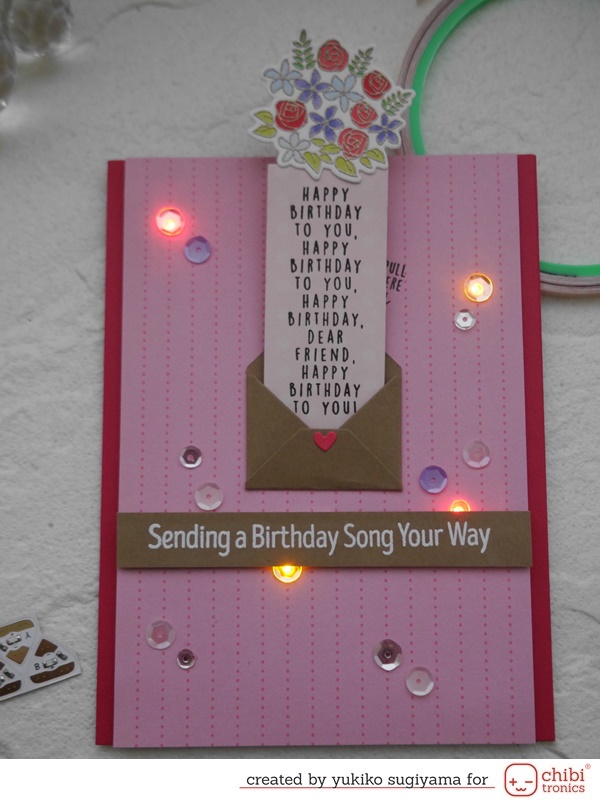 Have a wonderful weekends! And Happy Father's Day!

Products I used;
Concord & 9th Mail Drop Stamps & Die
Concord & 9th Birthday Stacks
Neat and Tangled Planner Blocks
Chibitronics
Copper Tape
Red, Yellow, Blue Mega Pack