Hi, crafty friends! I'm June. I made light-up card using a Tilt sensor. LEDs will light up according to the inclination of the card because of a tilt sensor
A tilt sensor is a type of switch that allows electricity to flow from an inclination. So it's a suitable electric device for pop-up card that's designed to stand at 90 degrees.
I designed a Kirigami Pop-up Card named <Happy House>. And I have uploaded a Free Download Template for this paper circuit. You can also find the Free Download Template on my YouTube channel.
http:// https://drive.google.com/file/d/1mI0wkGnhvSarH-J84FpVQYHxIwHpyljX/view?usp=sharing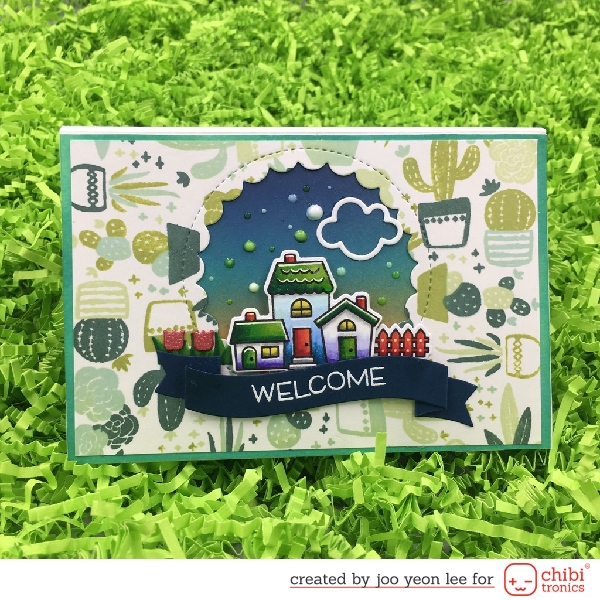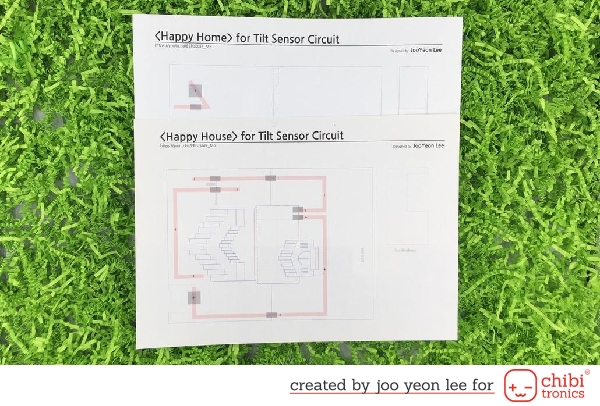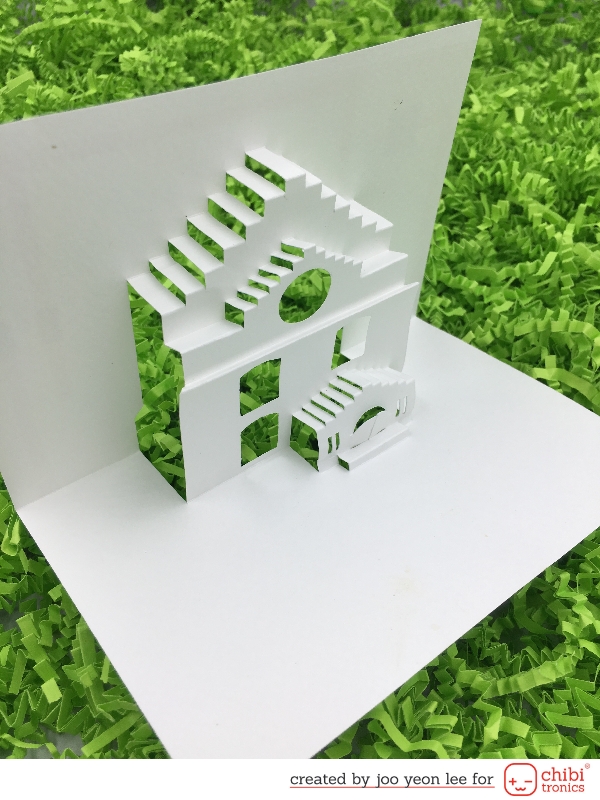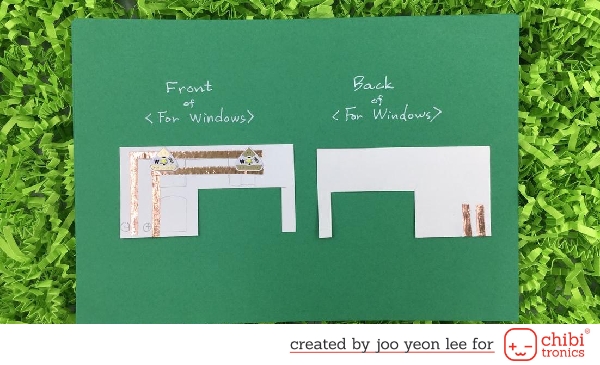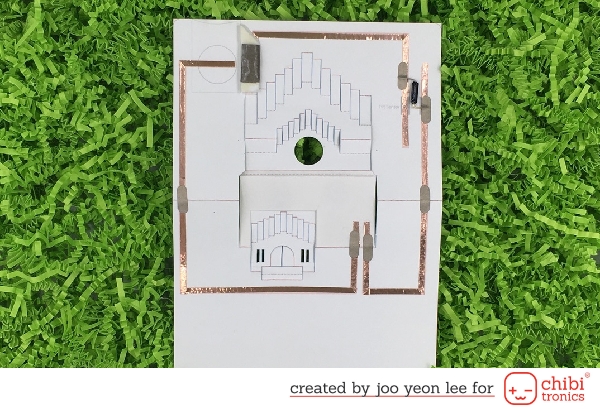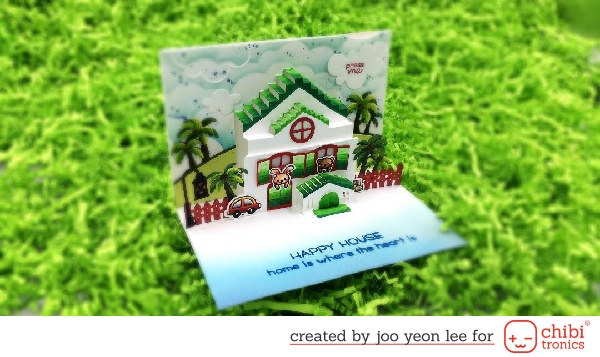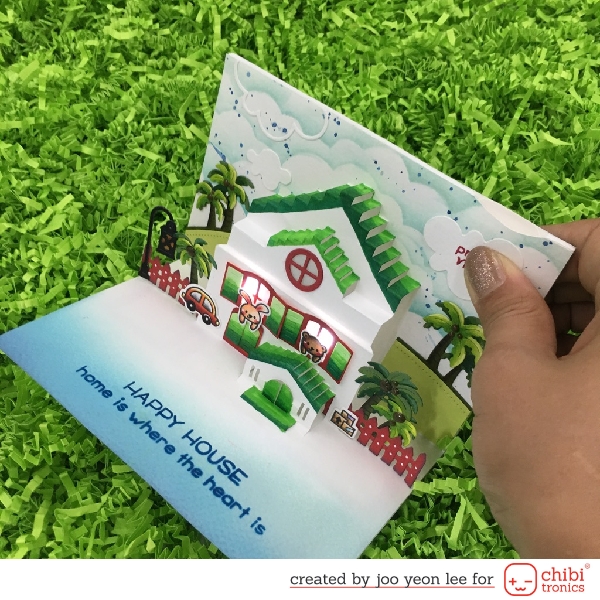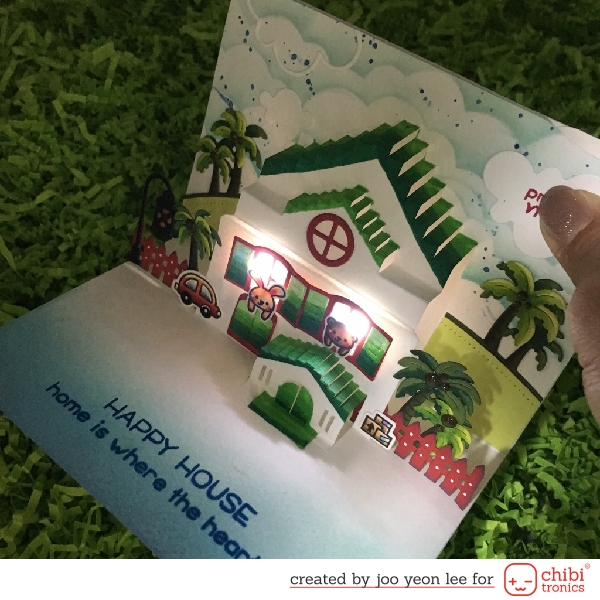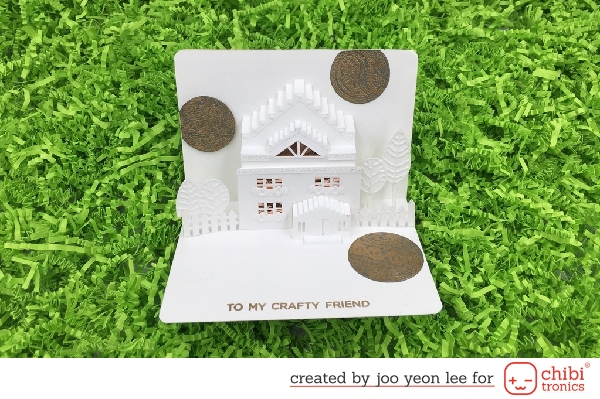 I hope you will enjoy making the Tilt Sensor Circuit Card with the template and my video tutorial.
<SUPPLIES>
Free Downloaded Template
White LEDs from Chibitronics
Copper Tape from Chibitronics
Conductive Fabric Tape Patches from Chibitronics
Tilt Sensor
1cm and 5cm Double Side Foam Tape (3T)
Scalloped Treat Box Beach House Add-On dies from Lawn Fawn
Mushroom House dies from Lawn Fawn
Palm Tree Border dies from Lawn Fawn
Simple Puffy Cloud Frames dies
Fancy Wavy Banners dies
Reverse Stitched Scalloped Circle Windows dies from Lawn Fawn
Happy Village Push Here stamps from Lawn Fawn
Smooth Sailing stamps from Lawn Fawn
Push Here stamps from Lawn Fawn
Happy House with Tilt Sensor