Hi, crafty friends!
This is Eiko and I make light up Japanese fan Uchiwa using pre-made plastic fan kit. Uchiwa is a flat round paper fan with a bamboo or a plastic handle. It is used to keep oneself to cool or to kindle fire.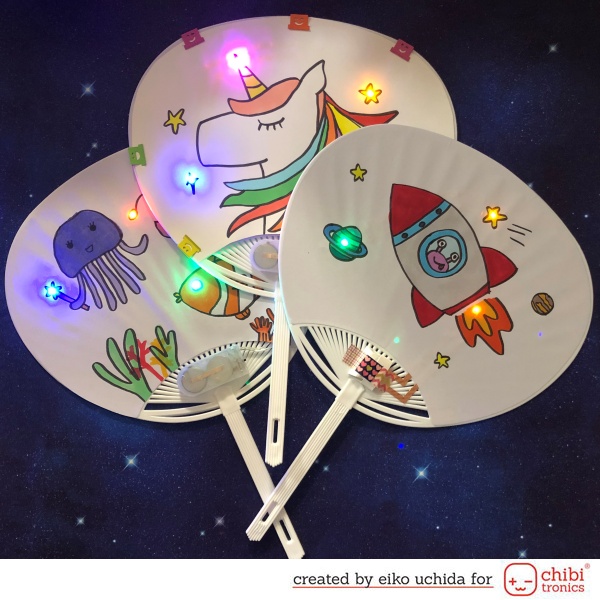 I will make the parts referring to the picture below.
Plastic fan frame
Two fan covers using white sticker: one for the circuit and the other for the picture
Back fan cover using hologram sticker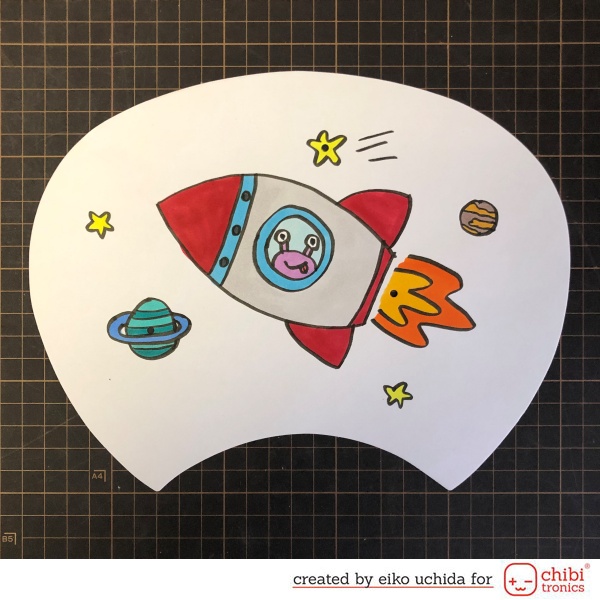 Draw a picture on the white fan cover.
Make the holes at the position of the lights.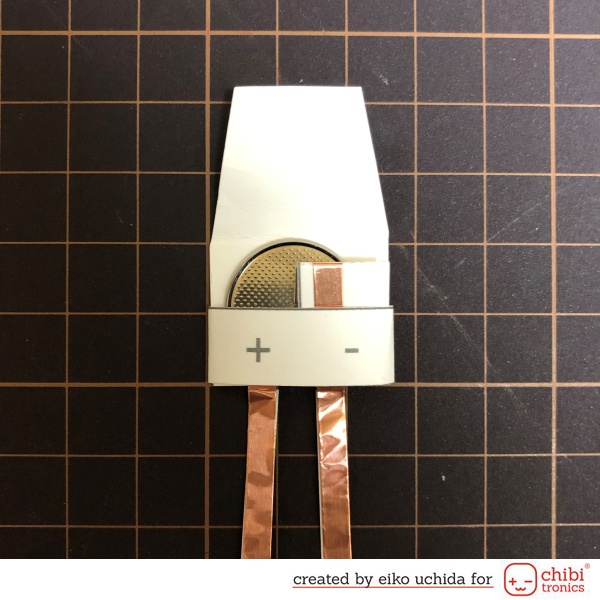 Make an envelope battery holder referring to this page.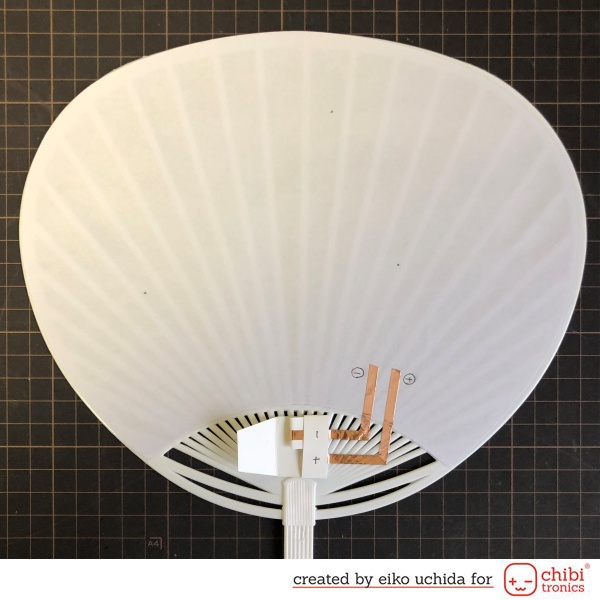 Stick the circuit fan cover on the fan frame.
Put the envelope battery holder on the fan cover.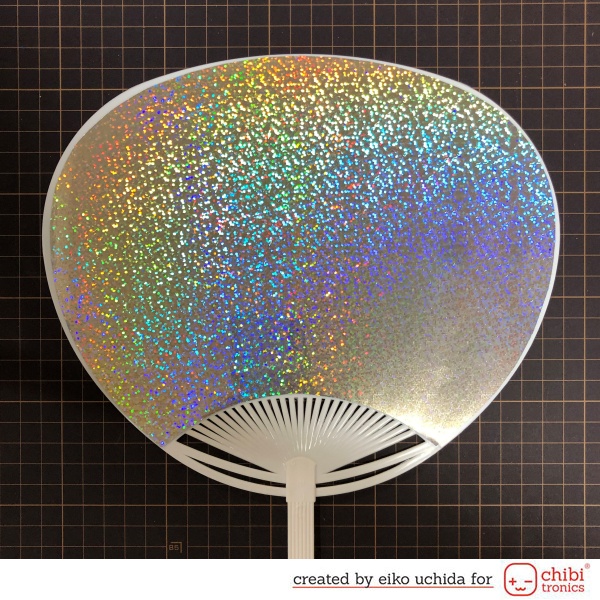 Stick the back fan cover on the backside of the fan frame.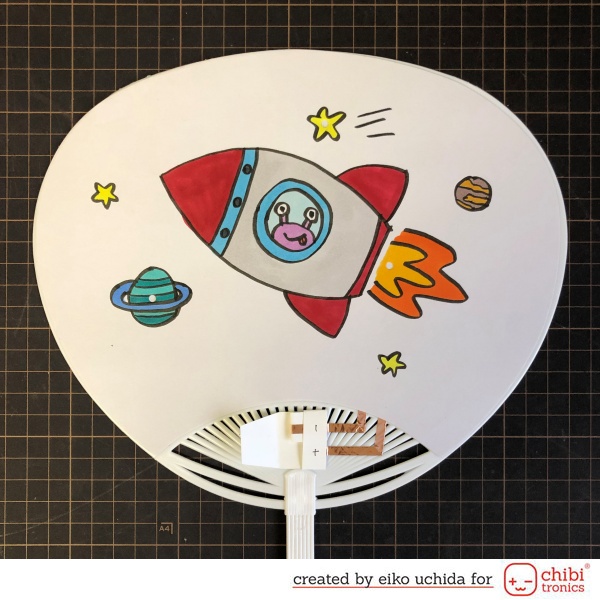 Put the picture fan cover on the circuit fan cover and mark the lights with a pencil.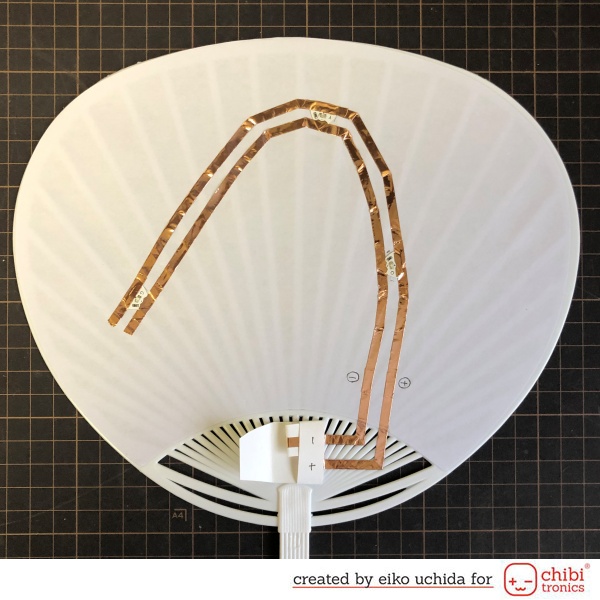 Mark the position of the Chibitronics and the battery.
Draw the circuit with a pencil.
Stick the copper tape on the pre-drawn path.
Attach the LED to the copper tape, over the outline.
Stick short copper tape on the edges of the LED to reinforce.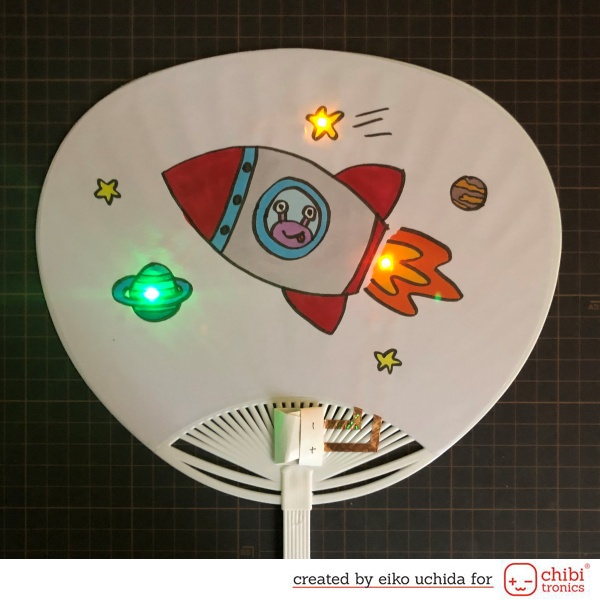 Stick the picture fan cover on the circuit fan cover.
Put the CR2032 coin cell battery in the envelope battery holder.
When you tuck the top flat of the battery holder between the outside band and the negative lead, the LED turn on.
I finished it! If you have a ready-made battery holder, you can use it instead of the envelope battery holder.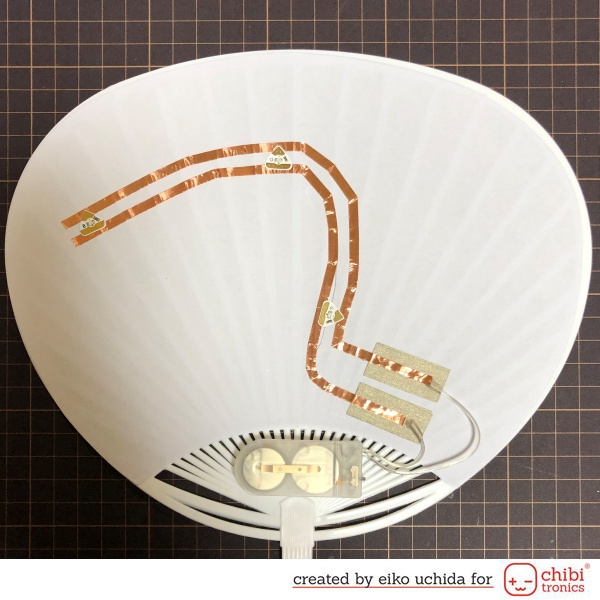 Please draw your favorite picture and create your own fan!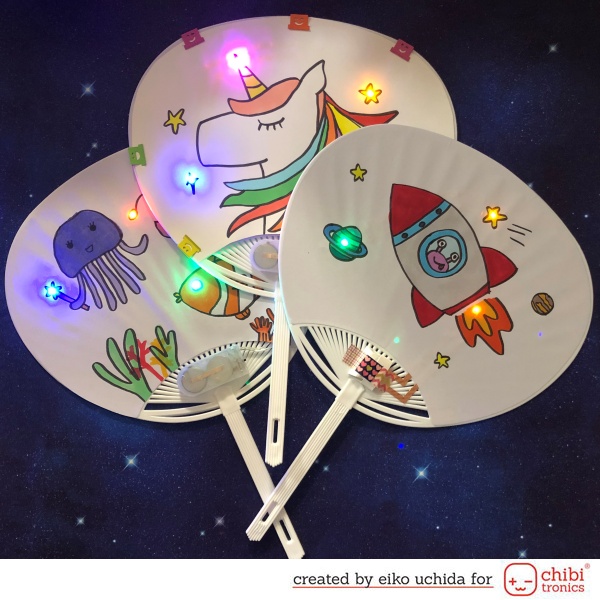 Thank you for stopping by!
Eiko Uchida
~Supplies list~
3V coin cell battery (CR2032)
Plastic fan frame
White sticker sheet
Hologram sticker sheet
How to make light up Japanese fan.