Hi, everyone! It's Yukiko ( @Prima_yucco )
How was your summer?
I just moved to US and it's the First Day of School for my girls!
I think I'm the most nervous person in this house…

Well, in the end of July, DT team in Japan had a wonderful Kids event with our very good crafty friends.
Today, I would like to introuduce the fun, easy and joyful card that we did in the Workshop.


We used Lawn Fawn × Chibitronics Collaboration Kit "Charge Me Up for Chibitronics" .
These are the materials that we prepared.
・Multiple Robots stamped on the White Cardstock and had a star shaped hole in the middle.
・Robot shaped die cut foam sheets. 4-5 of them.
・Inks and Clear brocks
・Strip for the sentiment
・Chibitronics LED lights and copper tape
・3V coin battery 2016
・Vellum paper
・Tiny Paper that can make cover for the battery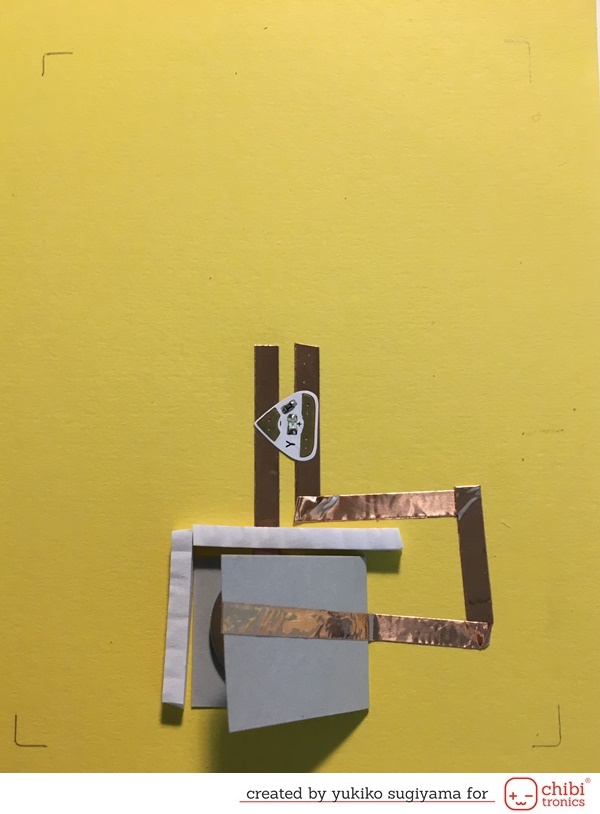 This is the circuit inside of the card.
This is the simple circuit that can be lighted up with press the sentiment.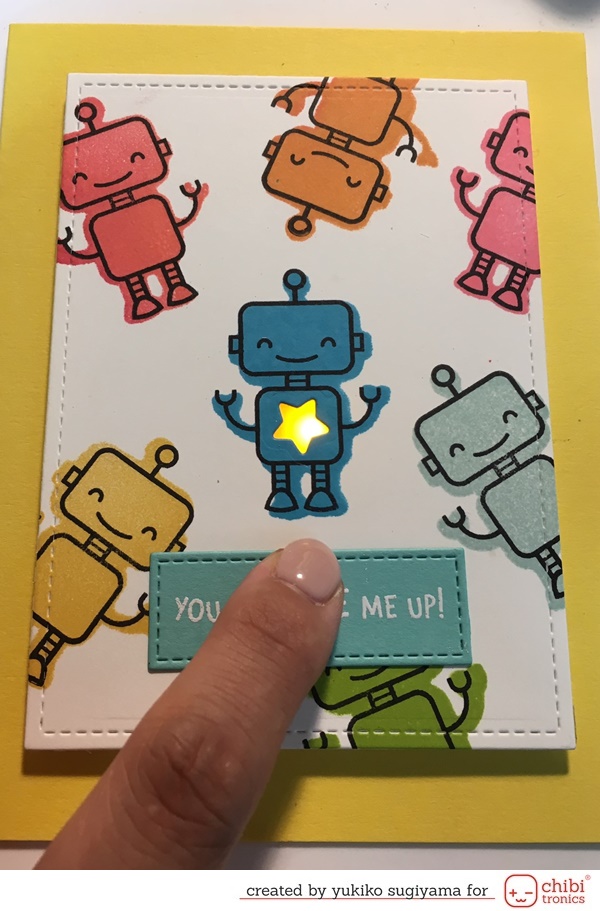 Kids looked so happy stamping multiple colors with the foam stamping and of course when the lights came on, their faces brightened up!
We are so happy to see those smiles!

If you would like to share the happiness of Chibitronics Lights with especially Kids, this is a great card to start with.
I hope you all enjoy using Chibitronics LED stickers!
Thank you for reading!
Kids Workshop with Charge Me Up Robot