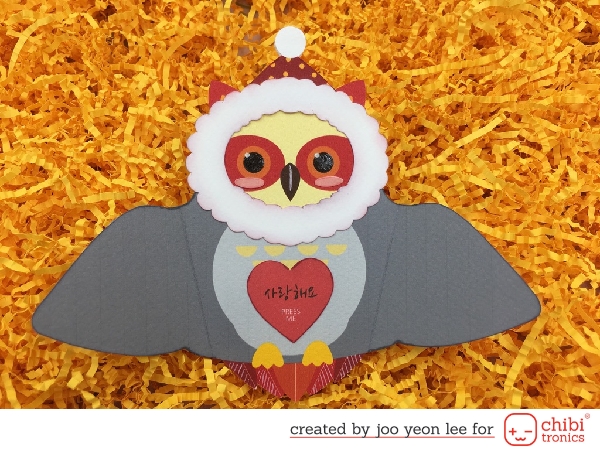 Hello, my crafty friends! I'm June(@jooyeon.lee.paper.lover)
From late July to early August, I held a workshop for high-school girls with several light-up cards in South Korea. This card is one of them.
This is a Christmas card that lights-up. When you press the belly of the owl, the owl's cheeks turn to be rosy.
All you have to do is download, cut and paste the template. There is no need to use stamps or dies for this card.
The template is designed by me, and if it's not used for commercial purposes, it's free to download and use it.
Free Download Template: https://drive.google.com/file/d/1xstsBx8BeqZl87Om3Lolx0LofSnQWmZc/view?usp=sharing
I hope you can enjoy making it.
SUPPLIES
Downloaded Template
Two White LEDs from Chibitronics
Copper Tape from Chibitronics
3V coin battery 2016
Conductive Fabric Tape
Foam Board (2T)