Hello! Kelly here with a card I made for my daughters Birthday. I used Lawn Fawn Stamps and Dies for this card. I wanted to make the card extra special since turning five is a big deal to a little kid so I added Chibitronics. When she pulls the tab the card lights up. I also added a "Fade Effects Sticker" which makes the lights fade on and off. Below is a picture of the circuit I built for this card.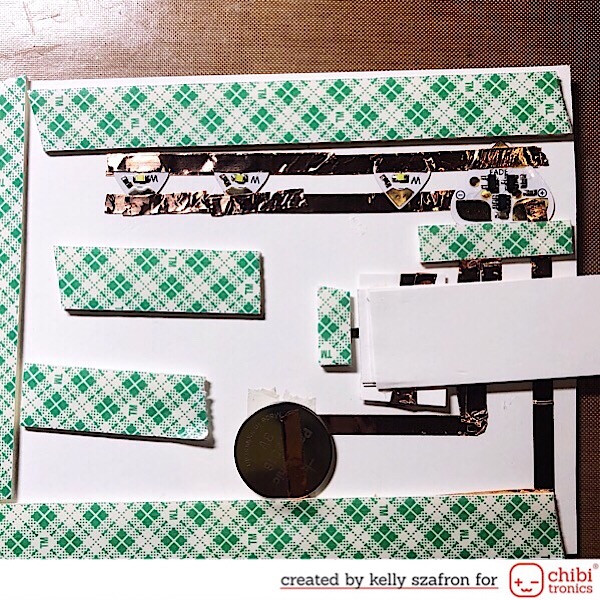 I learned how to make pull tab cards from Eiko's excellent tutorial. I also refer to these instructions when I use the Chibitronics Effects Stickers.
I had so much fun making this cute card! For the background I blended Hero Reactive Ink on watercolor cardstock, I splattered the background with water which made the white spots. I used some glitter gel and a stencil to create the sparkles in the sky. Once this dried I poked three holes in the sky for the lights to shine through.
The Chibitronic products I used: