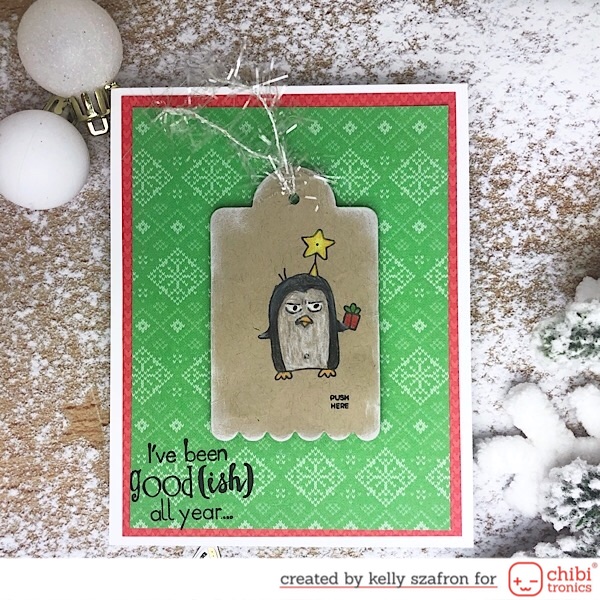 Hello! This is Kelly here with a simple card for Christmas. The Holiday Grumplings from Taylored Expressions make me think of a toddler who is worn out from the holiday excitement. Or my teenager in one of her moods.
I stamped the penguin and colored it with pencil crayons. I then die cut the tag. I poked a hole through the star for the LED to shine through. I traced the tag on patterned paper so I would have a guideline for the circuit. I built the circuit within the traced tag image.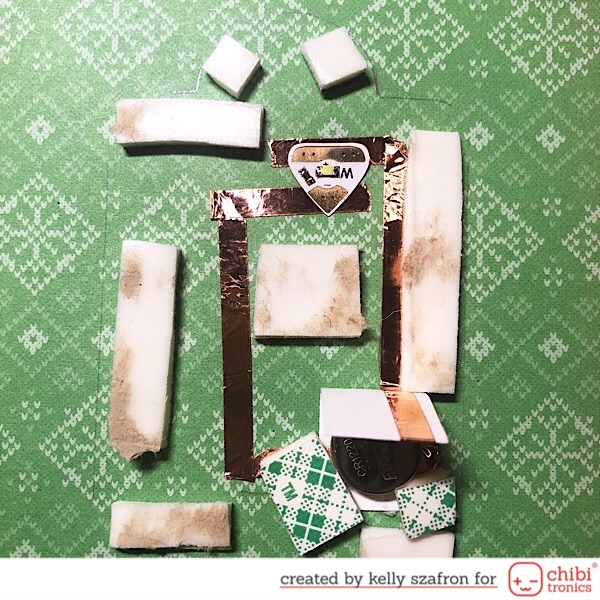 I adhered the tag over the circuit using foam tape. I forgot to take a picture of the circuit so I carefully removed the tag (still left a bit of paper stuck to the tape). The little Press Here stamp from Heffy Doodles Interactively Yours worked perfectly to indicate were to push on the tag.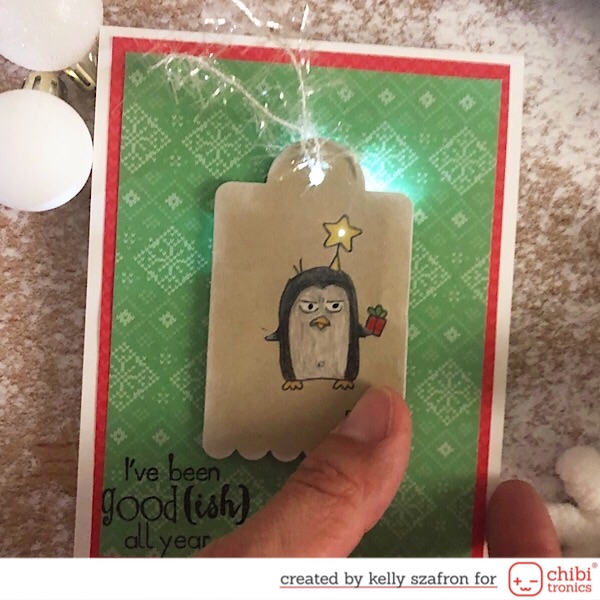 Thank you for coming by. I hope you are inspired to use Chibitronics on your Christmas cards to make them extra special.