Hi, my crafty friends! This is June.
I am so happy to show you this 'Flip Flap Card for Joyful Winter' that is a pop-up and light-up card.
This card shows step by step four different scenes when you pull a tab on the bottom of it. One more exciting thing is to see the star on a Christmas tree in undersea scene is lighten up.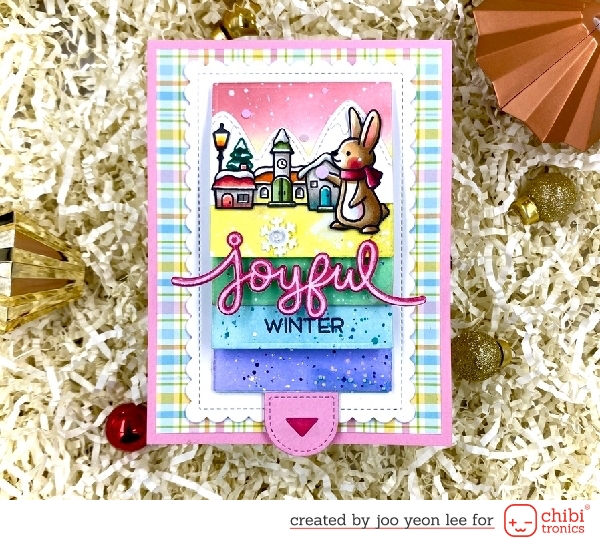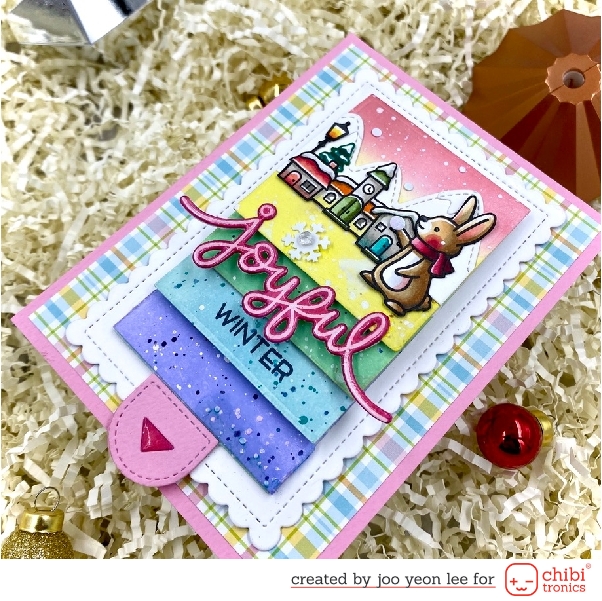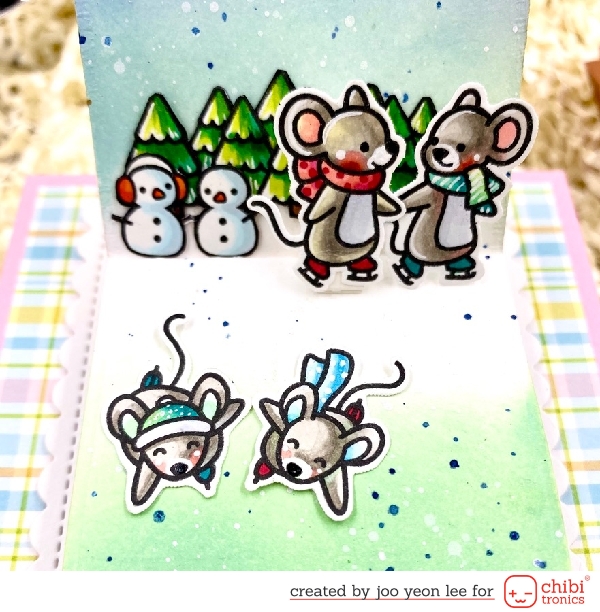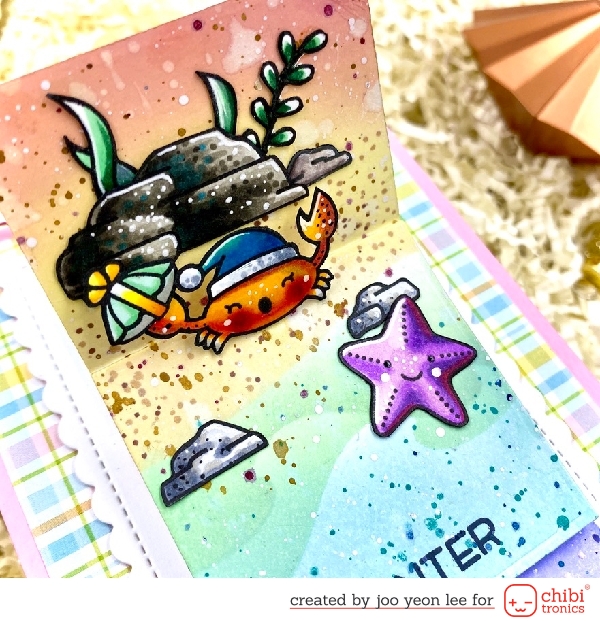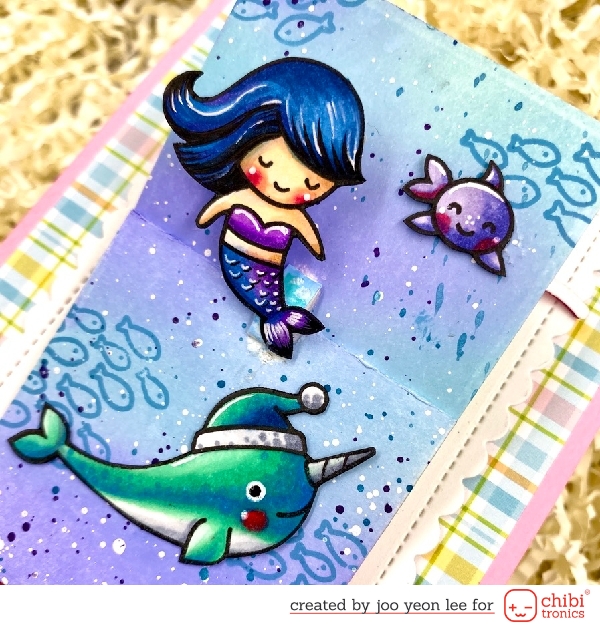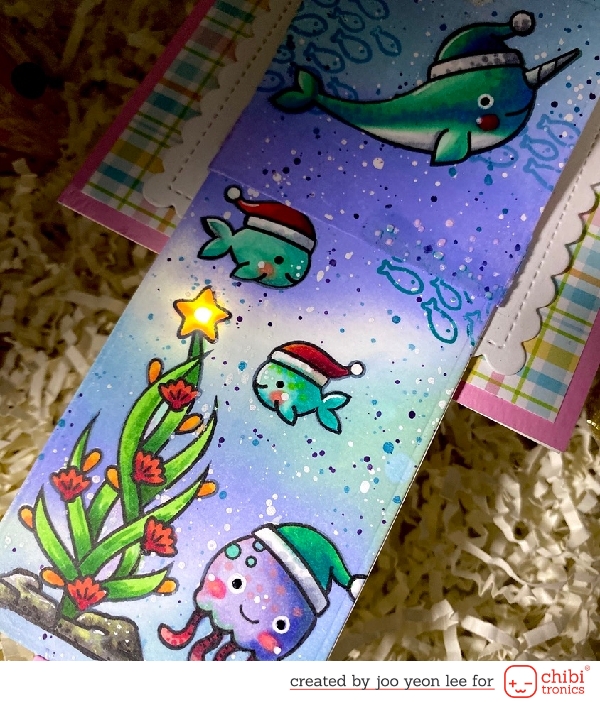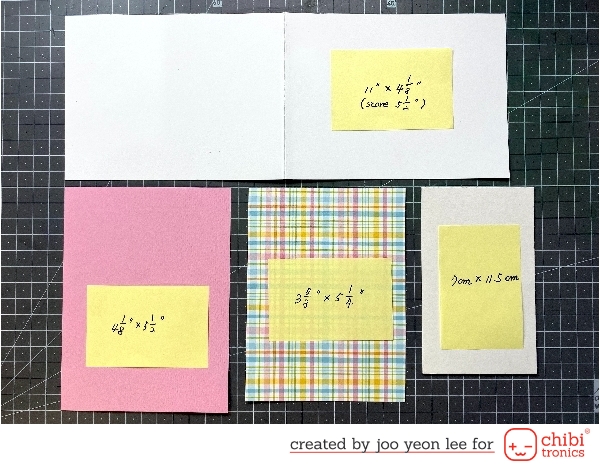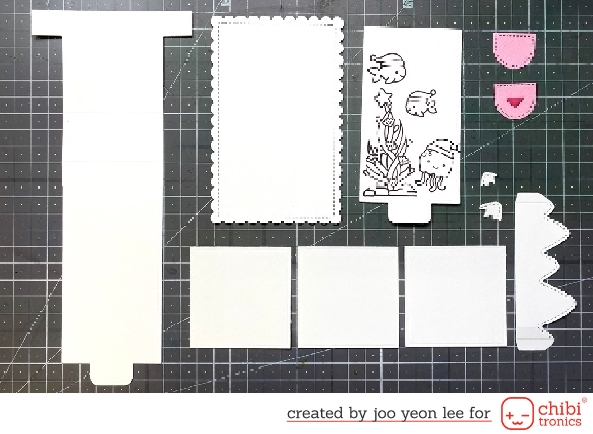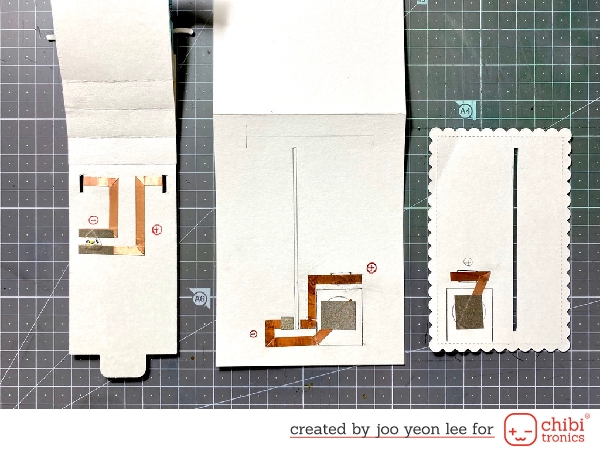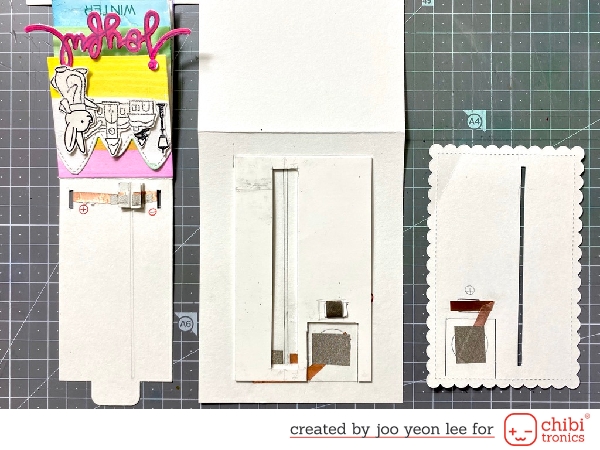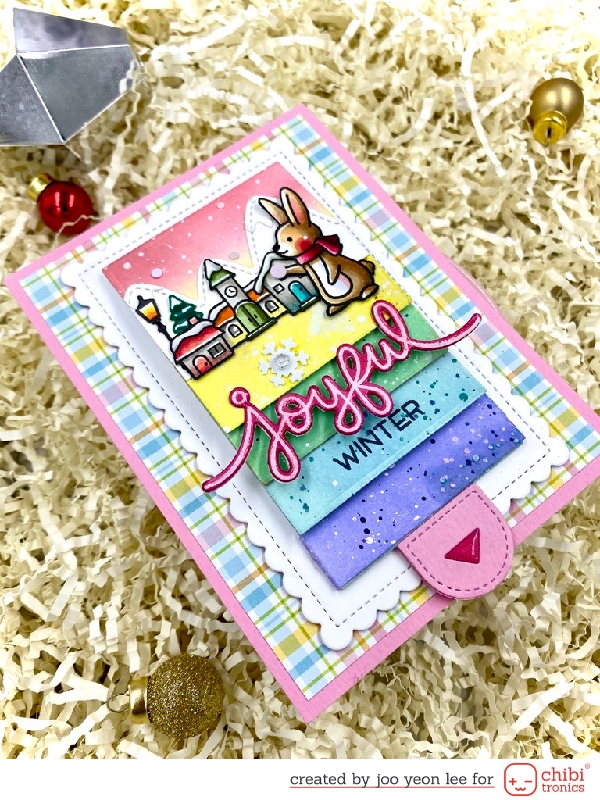 Hope you can enjoy this flip flap and light-up card.
Thank you!
Supplies
White LED's Sticker from CHIBITRONICS
Copper Tape from CHIBITRONICS
3V coin battery (2025)
Conductive Fabric Tape
'Christmas Fishes' stamps from Lawn Fawn
'Mice on Ice' stamps from Lawn Fawn
'Mermaid for You' stamps from Lawn Fawn
'Simply Celebrate Winter' stamps from Lawn Fawn
'Ready, Set, Snow' stamps from Lawn Fawn
'Snow Bunnies for Simon Says Stamp' stamps from Lawn Fawn
'So Jelly' stamp from Lawn Fawn
'Keep on Swimming' stamp from Lawn Fawn
'Flippin' Awesome' dies from Lawn Fawn
'Flippin' Awesome Add-On' dies from Lawn Fawn
'Shadow Box Card Mountain Add-On' dies from Lawn Fawn
'squeezed lemonade', 'cracked pistachio', 'tumbled glass', 'shaded lilac', 'worn lipstick' and 'antique linen' Distress Oxide from Ranger
'Dusk' Crisp Inks from ALTENEW

Flip Flap Card for Joyful Winter