Hi, crafty friends! It's Yukiko (@Prima_yucco).
I hope you all had wonderful holidays!!!
Now is the time to get back to crafty.

I made Rocket slider light up card with cute animal astronauts.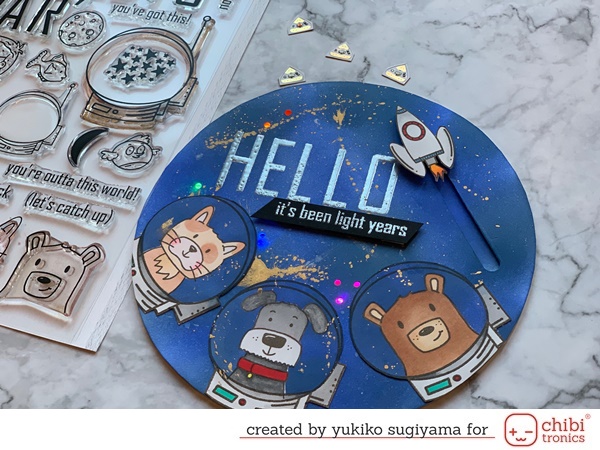 I wanted to make it like space traveling astronaunts, so I made it pretty big circle. It wouldn't fit my die cutting machine, but it's okay!

First I cut out panel card stock, foam sheet and base card stock in same size circles.
Then colored and cut out these cute astronaunts and rocket. And I colored the panel card with distress ink.
I made some holes with screw hole punch for lights and marked the holes on foam sheet.
You don't have to use this foam sheet if you don't have in hand, instead that you can use foam tape thinner than normal shaker card or push type light up card.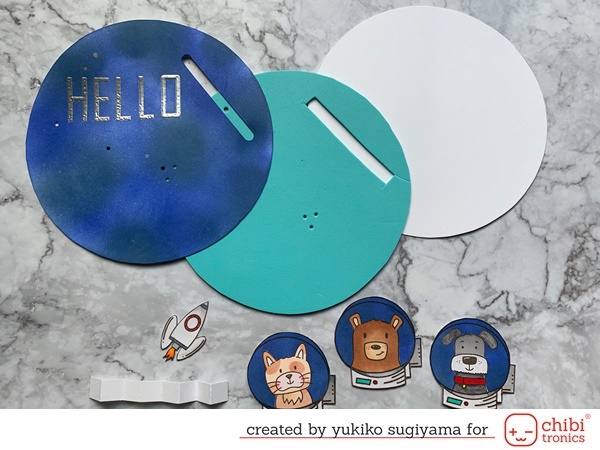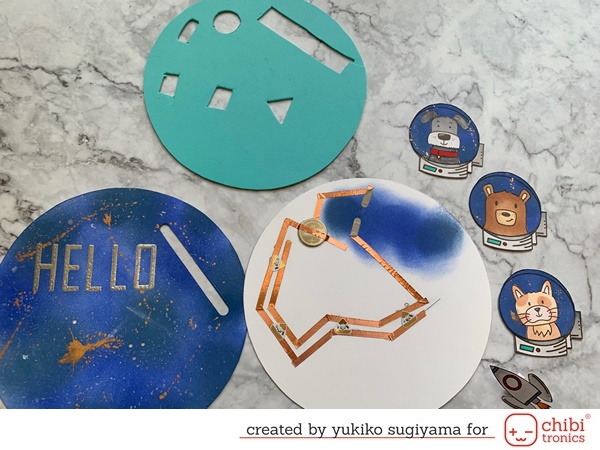 The circuit is like this and I cut out foam sheet little more places around lights, battery and slider parts. I reinforced the place where rocket pull tub switch comes with fabric patches to make sure when the switch comes the lights turn on!
I felt the panel card is too normal so I added some gold and white splashes.
And you will see under the pull tub hole, so I colored the base card stock too.
The back of the rocket will be the on-off switch, so it looks like this.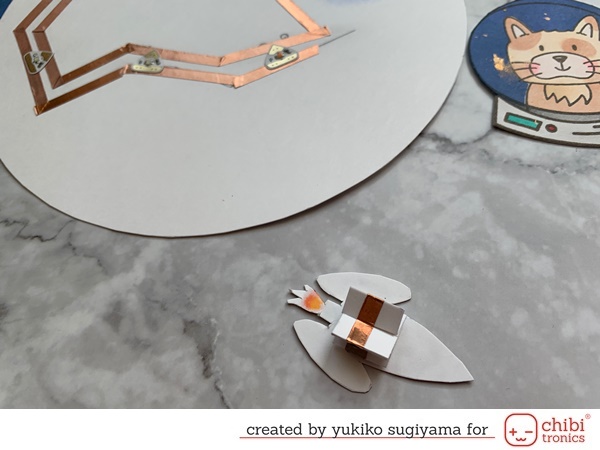 Now assemble all together!
The finish look is below!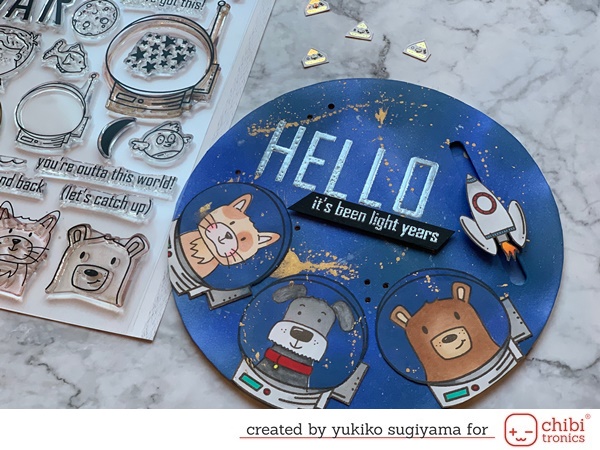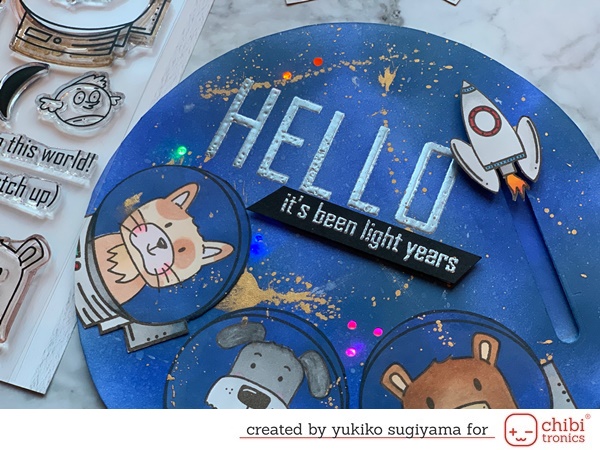 These are the products I used for this card.
Ranger Simon Hurley Create Space training
Screw hole punch
Chibitronics copper tape
Chibitronics LED stickers, Pink, Blue, Green and Orange
Chibitronics Fabric patches
Have a happy crafty day!
Rocket slider light up card