Hi, crafty friends! This is Yucco.
I hope you had a wonderful Valentine's day with your love ones❤

Today I'm going to show you Valentine Light Up Card.
I did kids workshop with this card this week and my daughters helped me.
So today I'm sharing video of my oldest one, Manami making this card.
(So sorry for the bad quality of video!)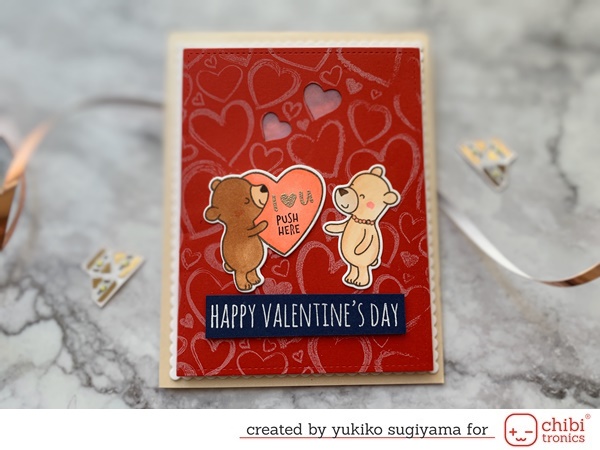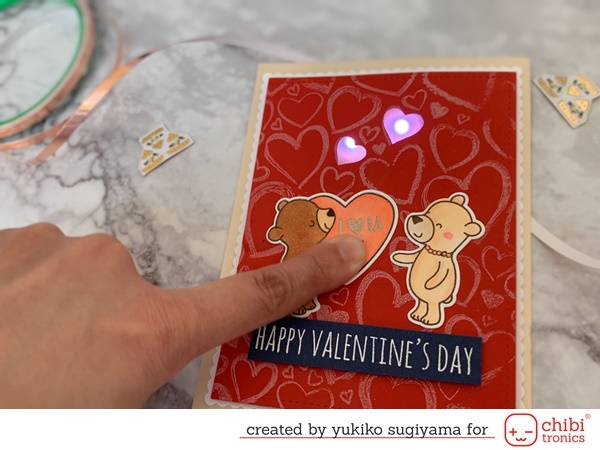 For making this card, I prepared these.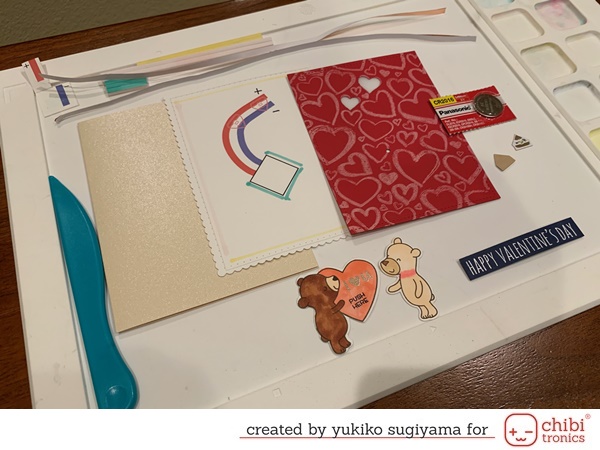 The switch part is little different from the one I used to use. I discussed with Chibitronics Design Team member, Eiko and Nicorin, and tried to make the switch as easy as possible for kids. With this stich, it allows both positive and negative line of coppertapes go in the same direction. That means we don't have to bend coppertape sharply.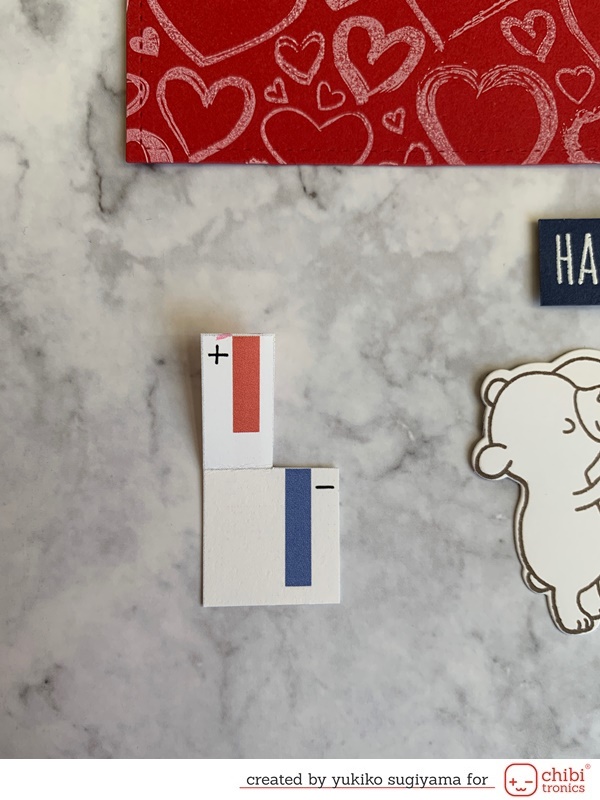 I made 2 hearts where light up and a little hole to know where the switch button will be.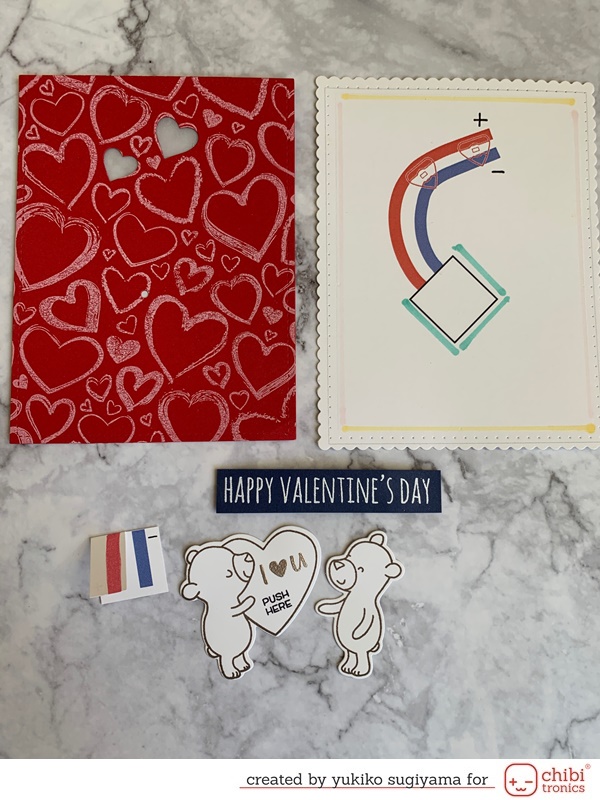 I marked yellow, pink and green for the foam tape.
We don't remove the green foam tape, to let space left for on-off. If you peel the paper of green foam tape off, that will stick to the top paper and it might affect sticking the switch and the lights would be turned on all the time.
I saw lots of kids' smile when the lights came on!
I hope you enjoy making one!
Have a wonderful weekend!

Materials that I used…
Heart back ground stamps: [Taylored Expressions] Brushed Heart
Bear Couple:[Heffy Doodle Stamps]Beary Big Hear
Foam Tape:[Taylored Expressions]TE foam sticky strips
Happy Valentine's Day sentiment:[Tim Holtz]Things/Talk
Materials from Chibitronics
Copper Tape
Mega Pack LEDs