Hello, crafty friends! This is Yucco, @prima-yucco.
It's been long time no seeing you!
Finally I'm getting back to new style life with 2 kids virtual studying at home.

I know this is a bit early, but today I'm sharing a Spooky glowing Halloween Card.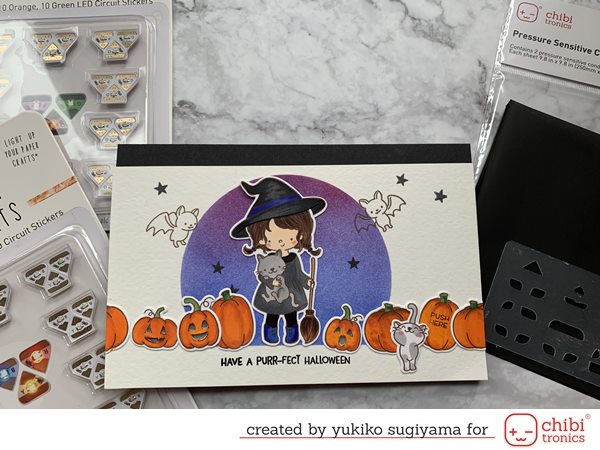 I used Hello Bluebird Tabitha Stamp and Die, Little Haunters Stamp and Die.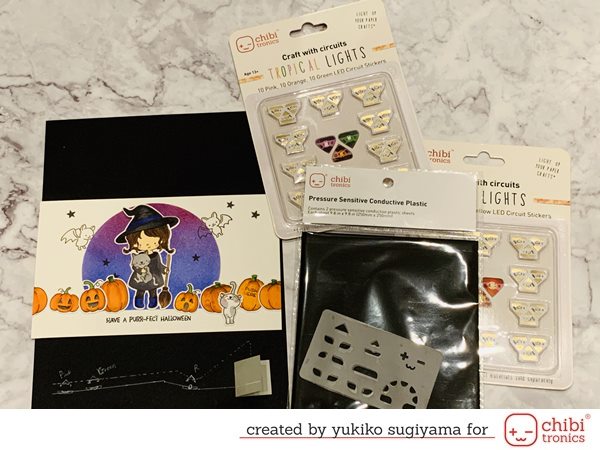 It's push type light up card, but except using only battery in the switch parts,
I put Chibitronics Pressure Sensitive Conductive Plastic.
It's just a black sheet, but it can make your lights glow gradually.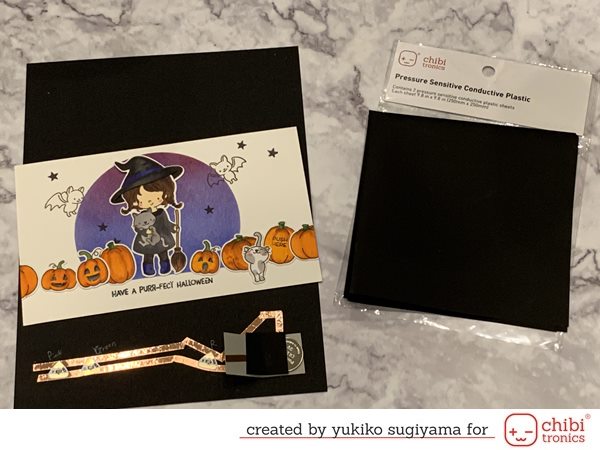 You can make your lights glow in many ways with this little black sheet!
I used Pink, Green and Red LED lights.
LEDs light up the harder you press in order red-orange-yellow(group1) then green(group2) then blue-pink-white(group3).
So when you use this sheet try to use lights from different groups.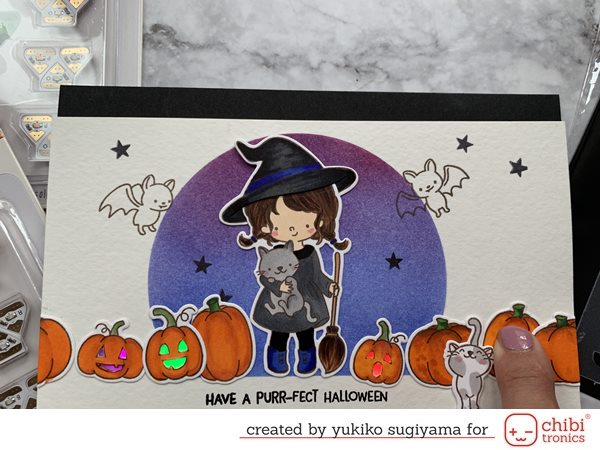 Materials used from Chibitronics
Copper tape
LED Color Lights RYB Mega Pack
LED Toropical Lights
Pressure Sensitive Conductive Plastic
Thank you for reading!
Happy crafting!

Spooky glowing Halloween Card