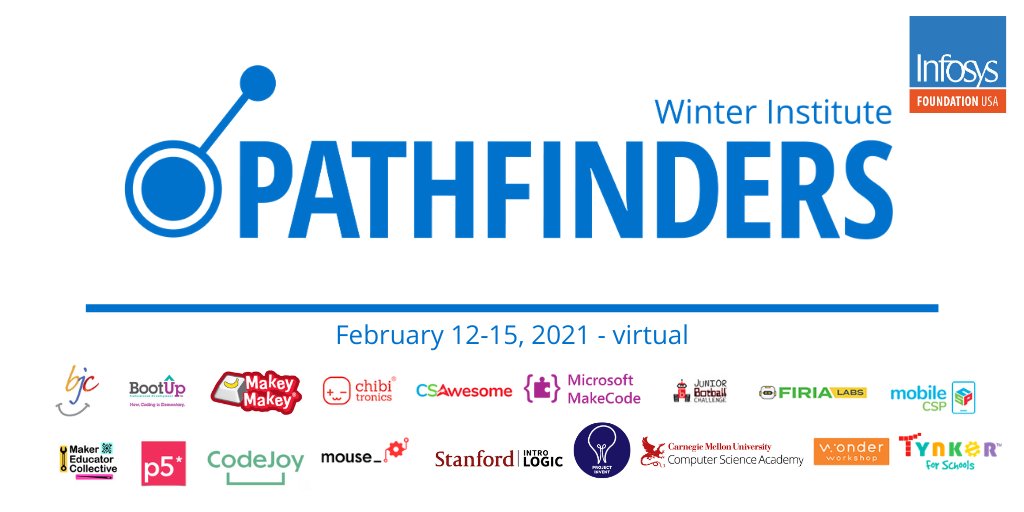 Chibitronics will be back at Infosys Pathfinders for Winter Institute 2021! Never been to Pathfinders? This three-day event will be an engaging computer science and maker education professional development experience for K-12 public teachers. Teachers can choose from 18 different computer science and maker education courses. All K-12 US public school teachers from all disciplines are encouraged to apply. Special consideration will be given to teachers from high-needs schools and under-represented communities, those new to teaching CS and maker education, and to districts that demonstrate a commitment to sending multiple teachers to Pathfinders.
When: February 15 – 21, 2021. Applications are open until December 11, 2020.
UPDATE (December 3, 2020): The application deadline has been extended to January 5, 2021! This extension applies to teachers who are funded through any means other than Donors Choose, example PTA, district funding, self-funding etc. Teachers funded by Donors Choose will still have to apply by the original deadline of December 11, 2020.
Where: Online. Like Summer Institute 2020 we will be back in virtual format. Find all the details and apply here!
Who: Susan Brown (Chibitronics Instructional Specialist) and Ivy Daniels (Middle School Teacher, Maryland) who taught during Summer Institute 2020 will be back and they'll be joined by Chris Awad, Shoshanna Cohen and Mae-Lynn Smith, all Pathfinders alumni.
What:
Creative Electronics with Chibitronics Paper Circuits
Paper circuits make use of familiar craft materials such as tape, paint, and stickers to build electronics projects that look and feel like paper, but can come to life through the power of circuitry and code. Learners can use these materials as a friendly on-ramp into a new world of technological making. Because paper is such a flexible artistic medium, combining it with circuits broadens ideas about what technology can look and feel like, helping to nurture artistic creativity and personal expression.
In this workshop, you will learn to build expressive circuits on paper with easy to use electronic stickers, conductive tapes, and craft materials. You will then program these circuits to be interactive using the Chibi Chip microcontroller and Microsoft Makecode, a block-based programming language that runs on phones, tablets, or computers. Finally, you will apply these techniques to a choice of project design challenges, creating tangible paper models to interactively illustrate what they have imagined.
Been there, done that? Ready to go deeper with paper circuits? Take your paper engineering ideas up a level with new papercraft techniques and microcontroller programming concepts. We will continue embedding mechanical elements to our work, touching on text-based coding in the process. Paper engineering plus physical computing plus mechanical automation can take your paper city from villages and hamlets in history to future cities off planet to infinite imagined hubs of humanity. Build a city that can support aspects of your content area!
You will receive a kit of materials by mail that includes an electronics and coding workbook, conductive tape, electronic stickers, a Chibi Chip microcontroller, hobby motors, batteries, and papercraft materials.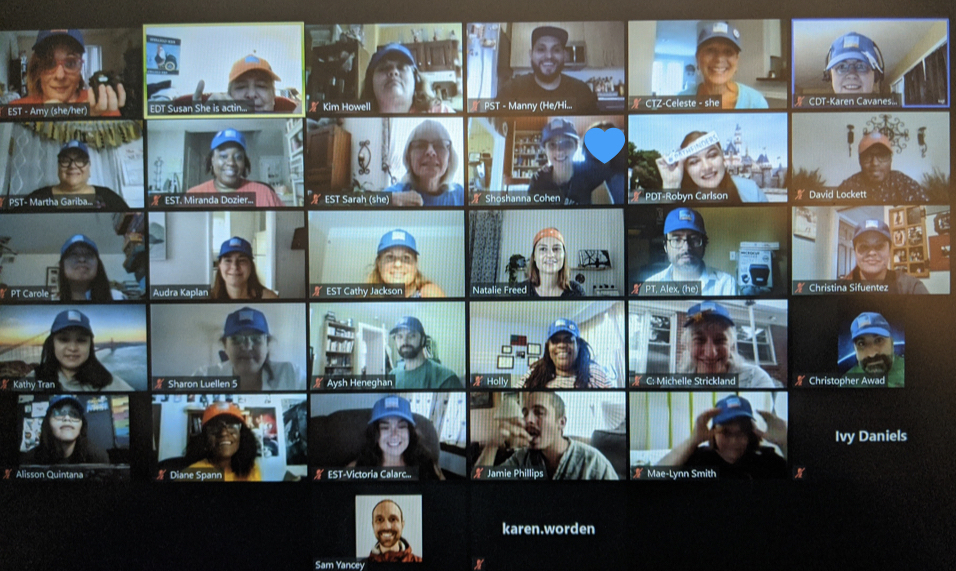 Chibitronics at Pathfinders Winter Institute 2021