Hi friends, It's Wei Wei here. Today I would like to share this Halloween card showcasing the pressure sensor conductive plastic.
This conductive plastic sheet is perfect for making DIY pressure sensors and adding a gentle fade in and fade out effect to your project. Just sandwich a piece of this material between your paper switch to turn it into a pressure sensor!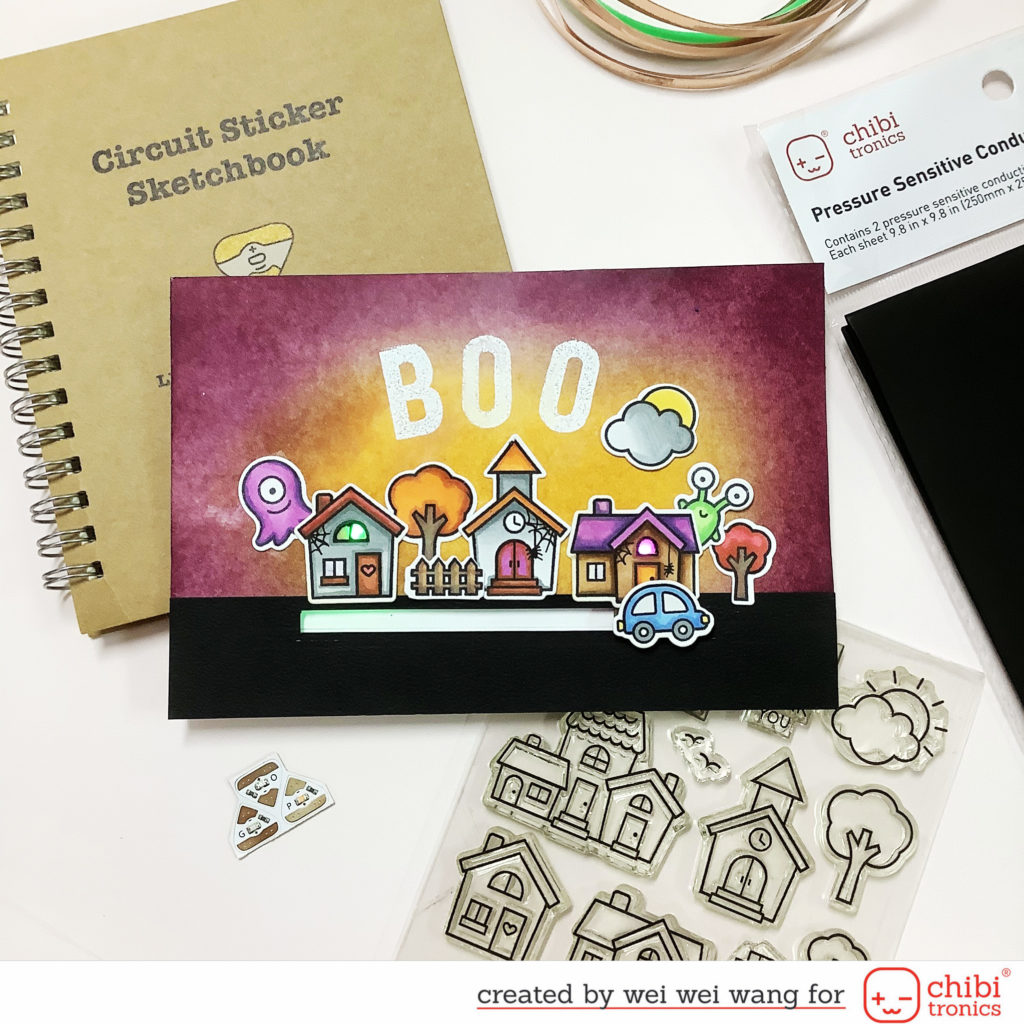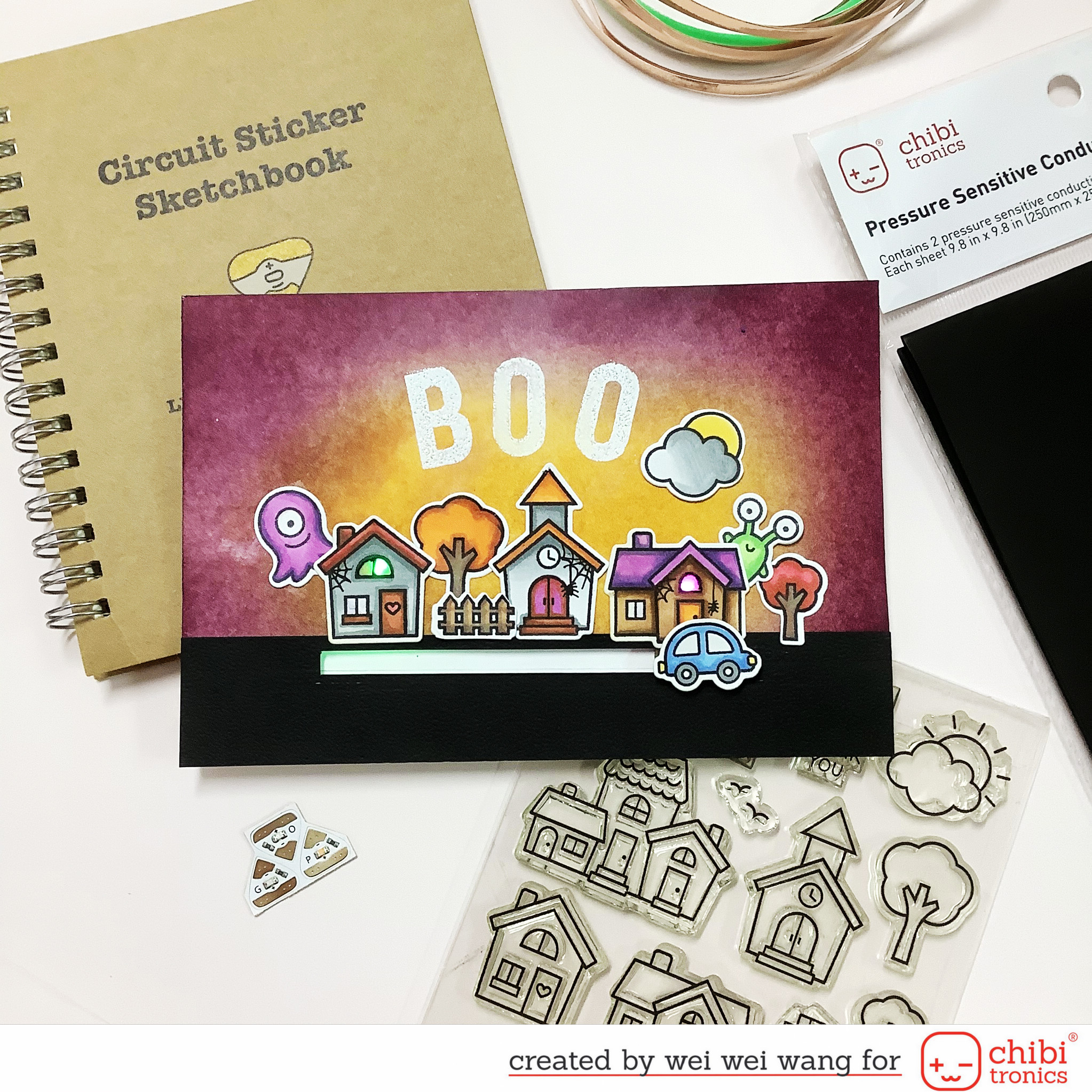 I started by creating the Halloween spooky background with distress inks and blending tools. The little house images are from Lawn Fawn. I stamped them in black, die cut and colored with Copic markers. I also cut a black paper sheet to be the road.
Next, I adhered the black paper sheet to the inking background, and cut a path for driving the car.
The circuit I used is below: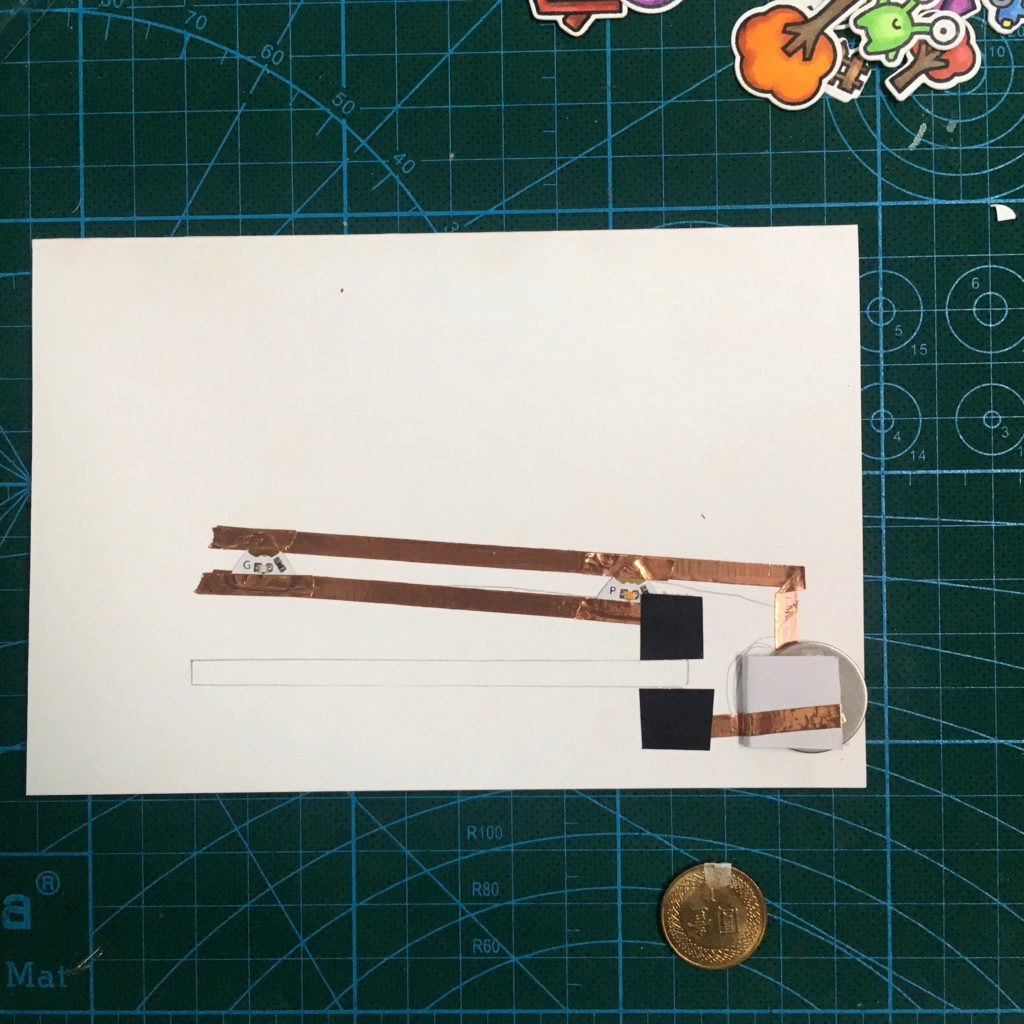 I used one penny to make the car into a spinner. Since penny is made of copper, it is a great conductor of electricity! When you slide the car from left side to the right of the card, the penny behind the car can conduct electricity, so the houses light up! I also added pressure sensor conductive plastic in order to get fade in and fade out effect.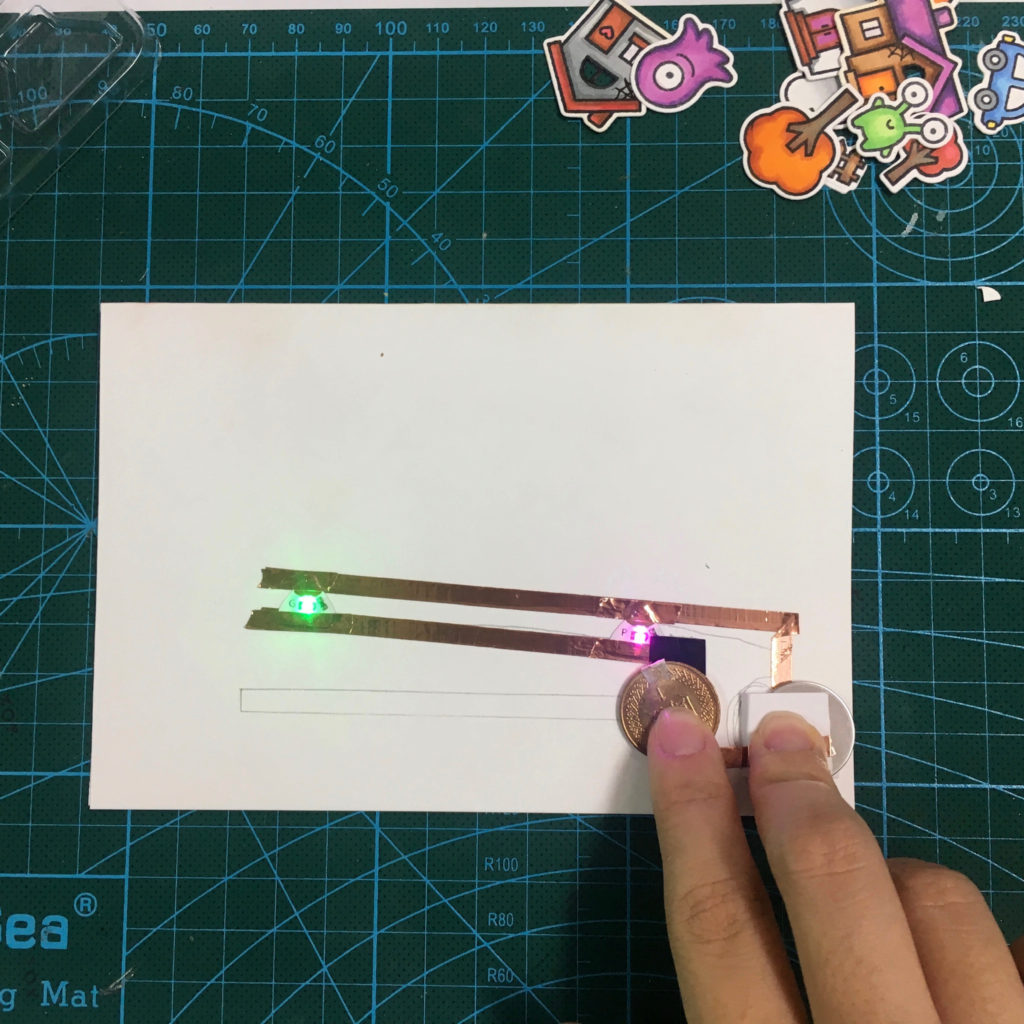 You can check out a tutorial here that shows you how to make this card. please click my youtube channel.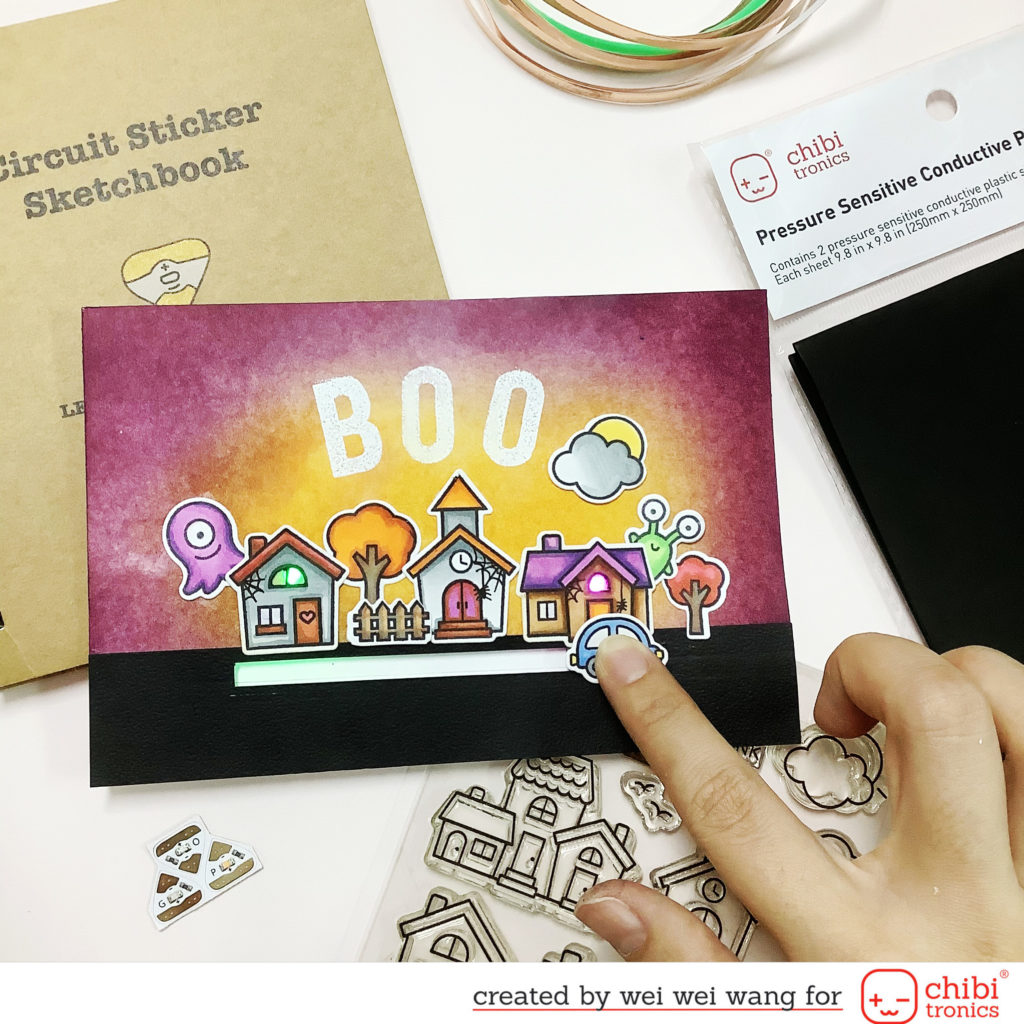 That is all from my side today. I hope you were inspired and give Chibitronics products a try! Have a great day.
Thank you
Halloween Light Up Card Using Pressure Sensor Conductive Plastic