Hi everyone! This is June.
I can't believe that this year is almost over. Unfortunately, it's a very fast passing time, but we are grateful that Christmas still remains with us. I made the last Christmas card in this year. Pretty birds are celebrating Christmas with sweet things on this card. That bird's house is also sweet gingerbread. Besides, if you open the door of the bird's house, you can see another sweet things. Maybe the birds saved it, right?
This card is a Lift the Flap pop-up card. When you lift the flap, it automatically lights up, and when you close the flap, it turns off automatically. This is because the circuit is designed so that the flap becomes a switch. I hope you make this sweet card by watching the video tutorial below.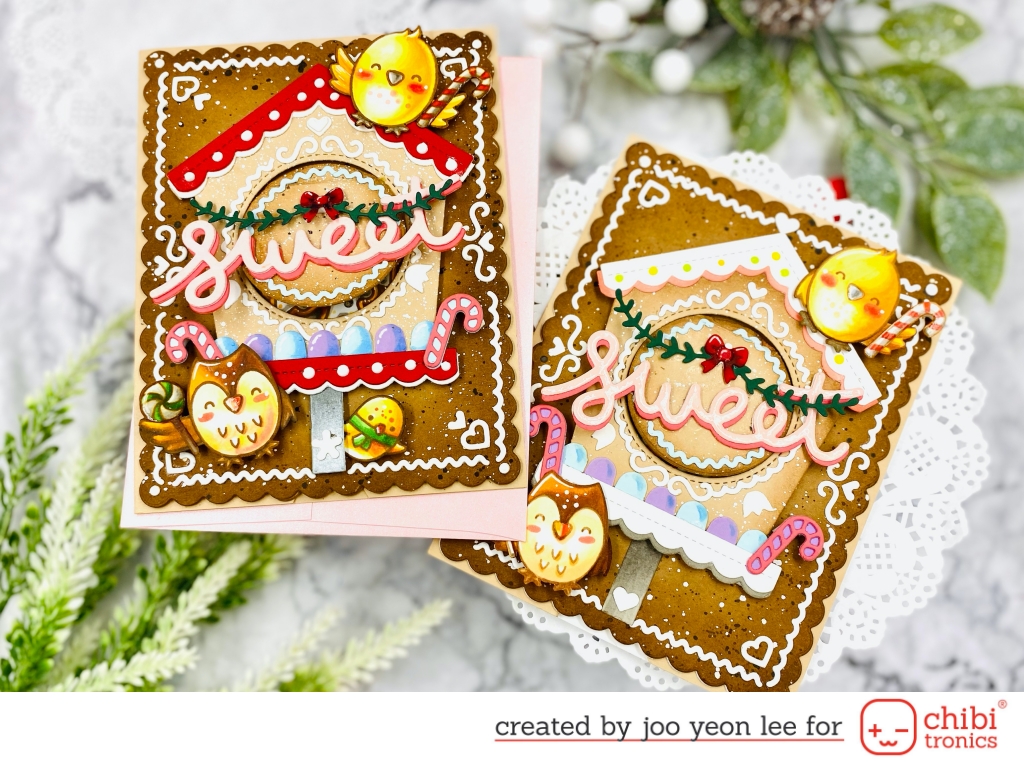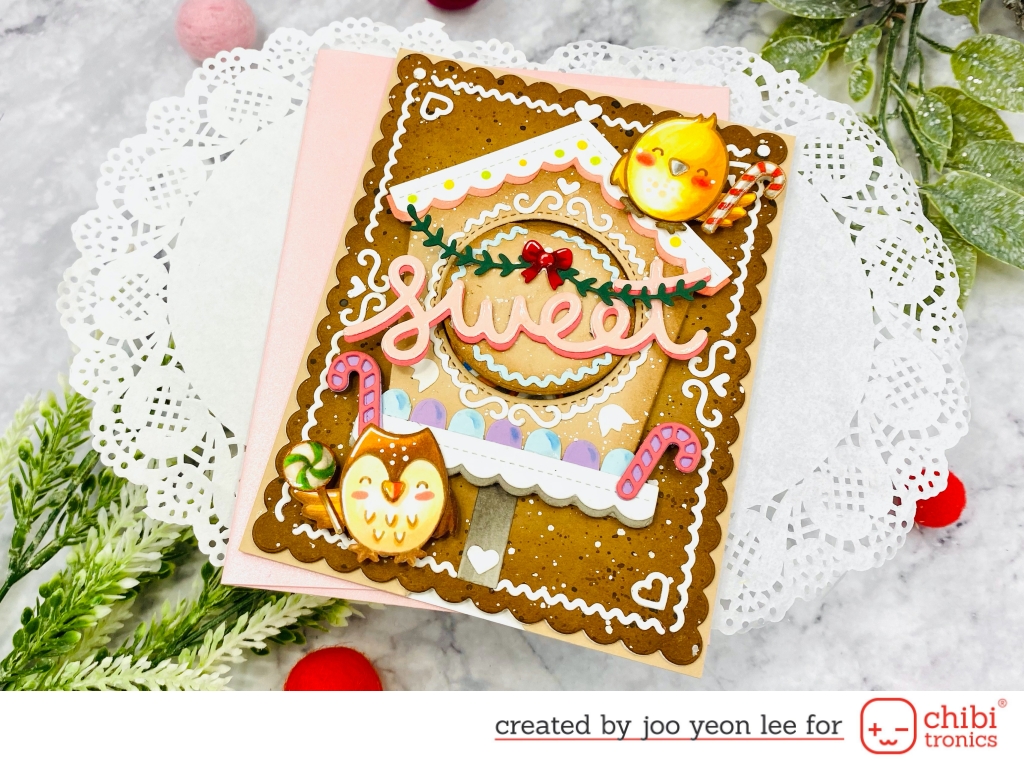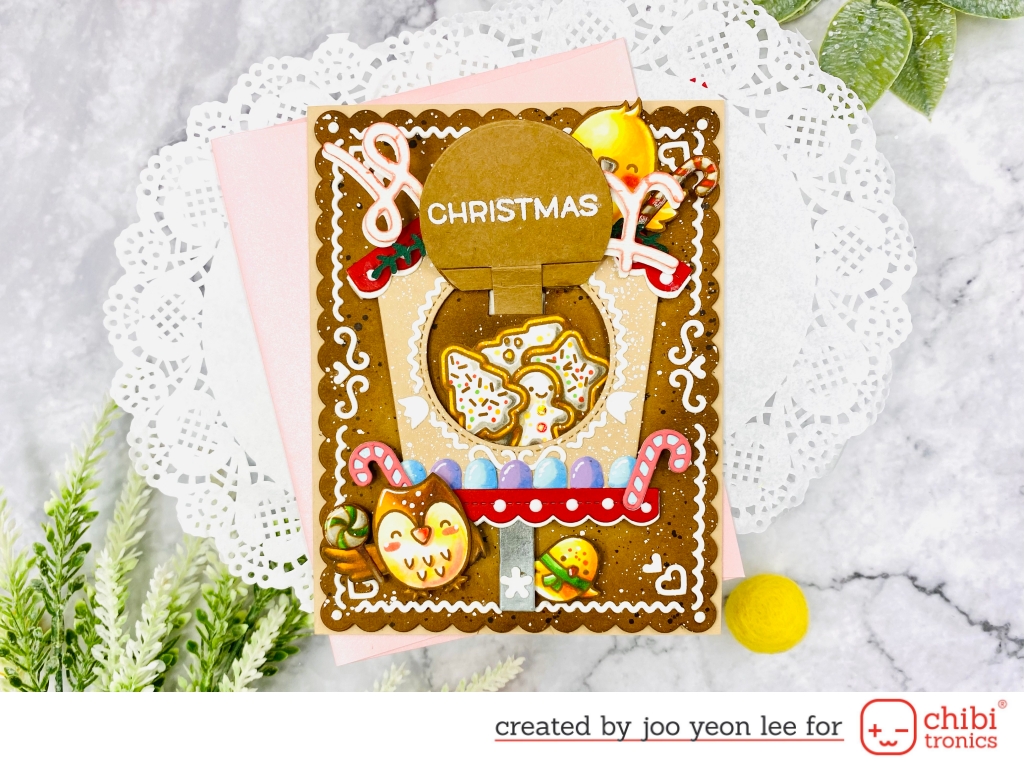 Supplies
CIRCUIT
STAMPING & COLORING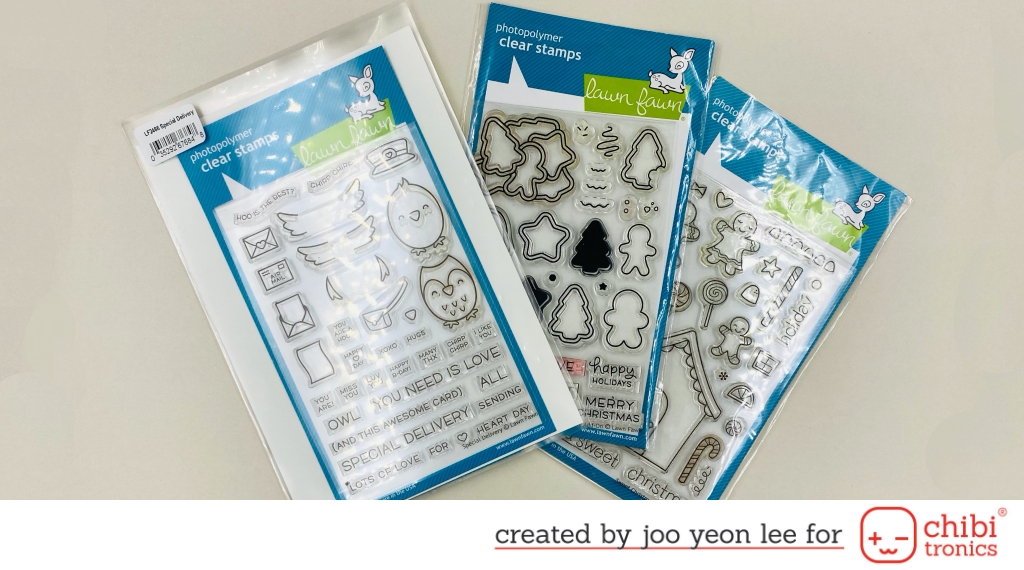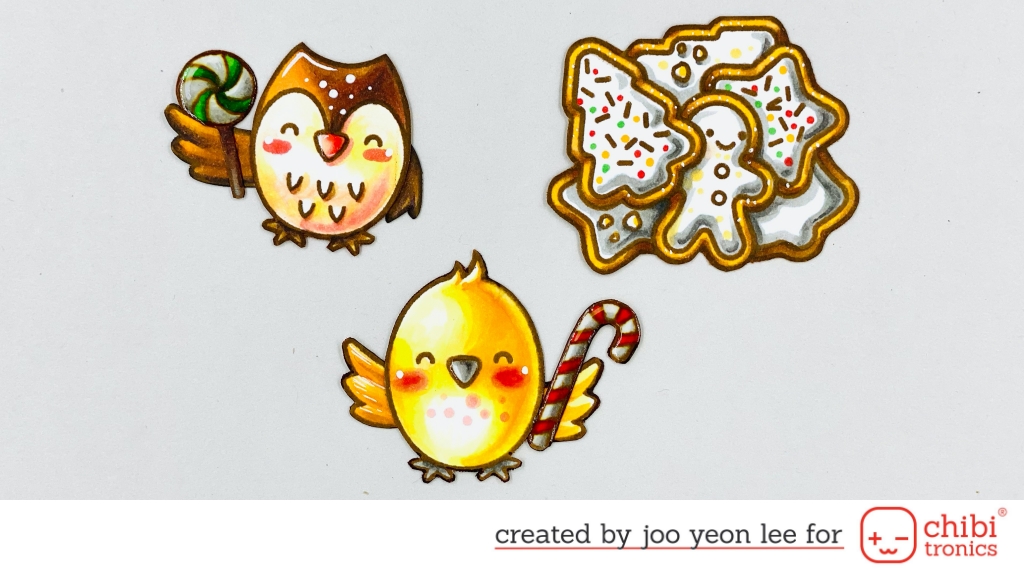 CUTTING PAPER
Card Base (8 1/2″ X 5 1/2″)
Front Panel (Craft Paper)
Circuit Panel (1mm thickness, white)
Battery Holder Cover (copy paper, 1 1/2″ X 1 1/2″)
Switch (1″ X 1/2″, score 1/4″)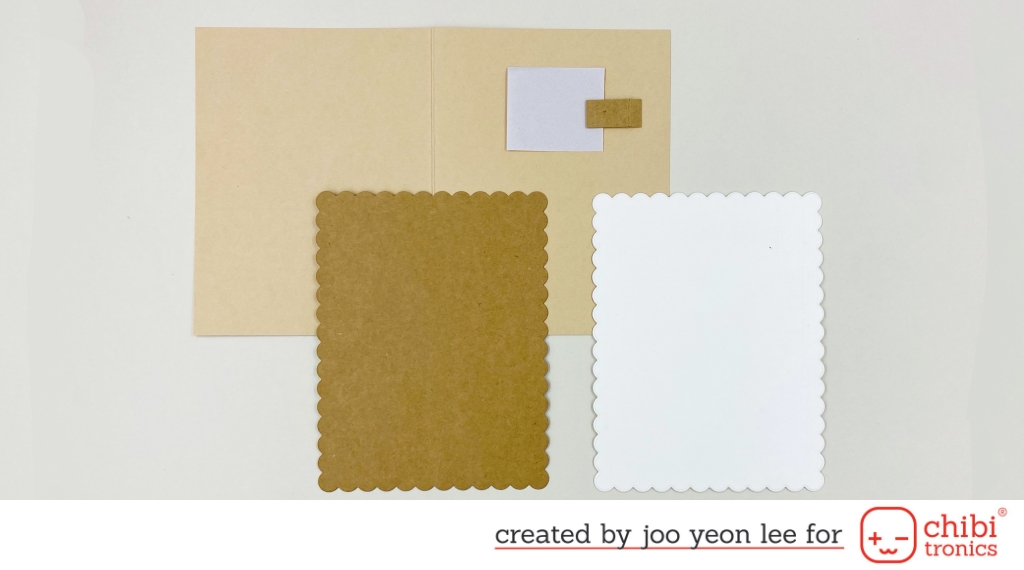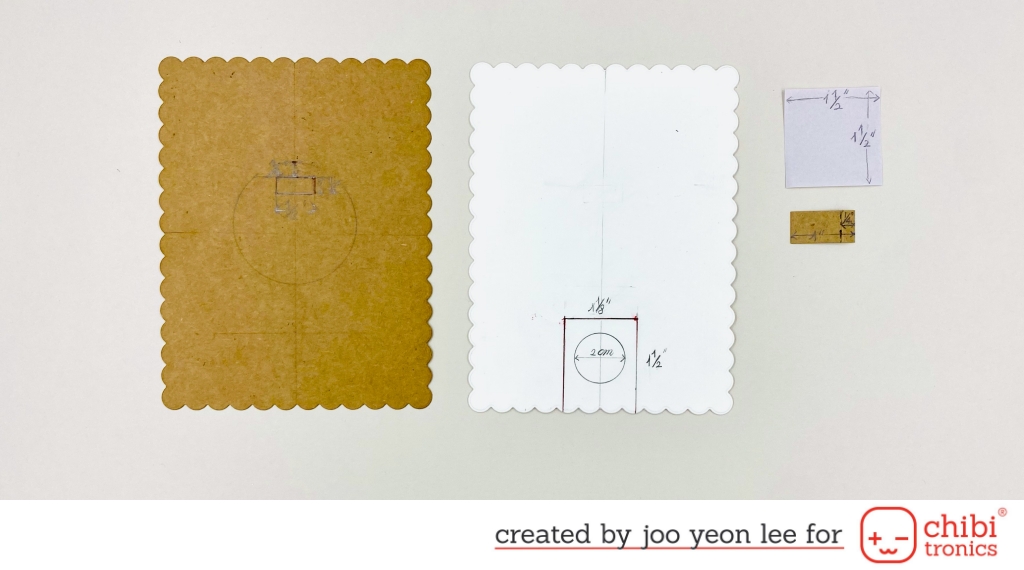 DIE CUTTING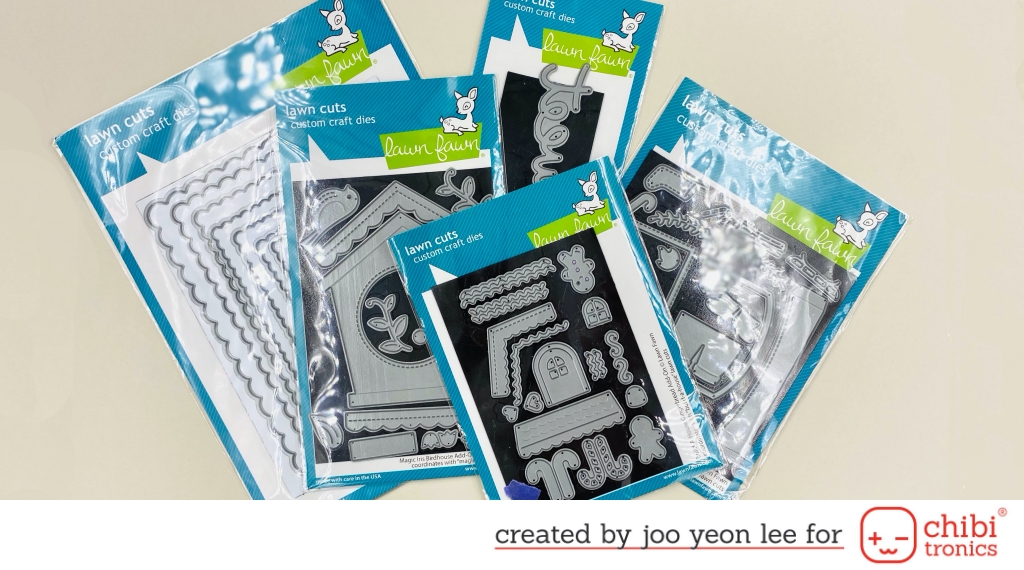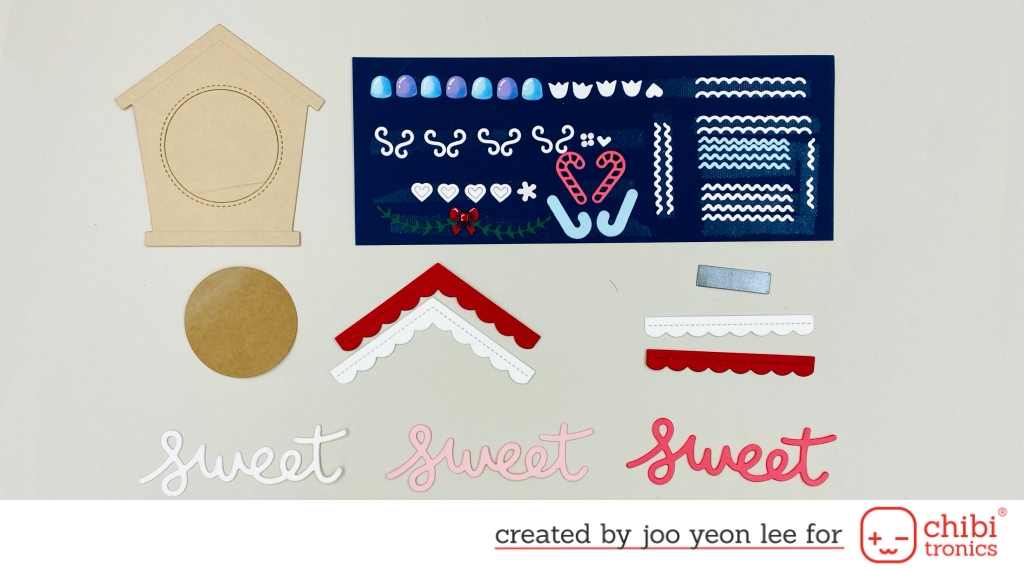 Circuit Composing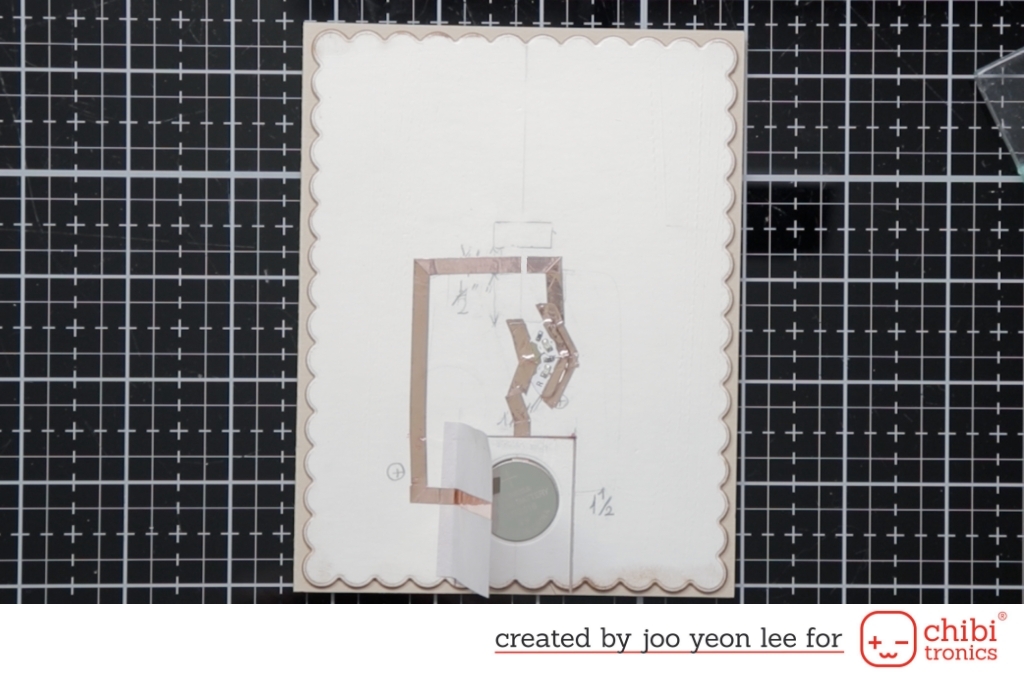 You can create a circuit as shown in the picture above by attaching the copper tape and adhering the Chibitronics stickers to the desired location.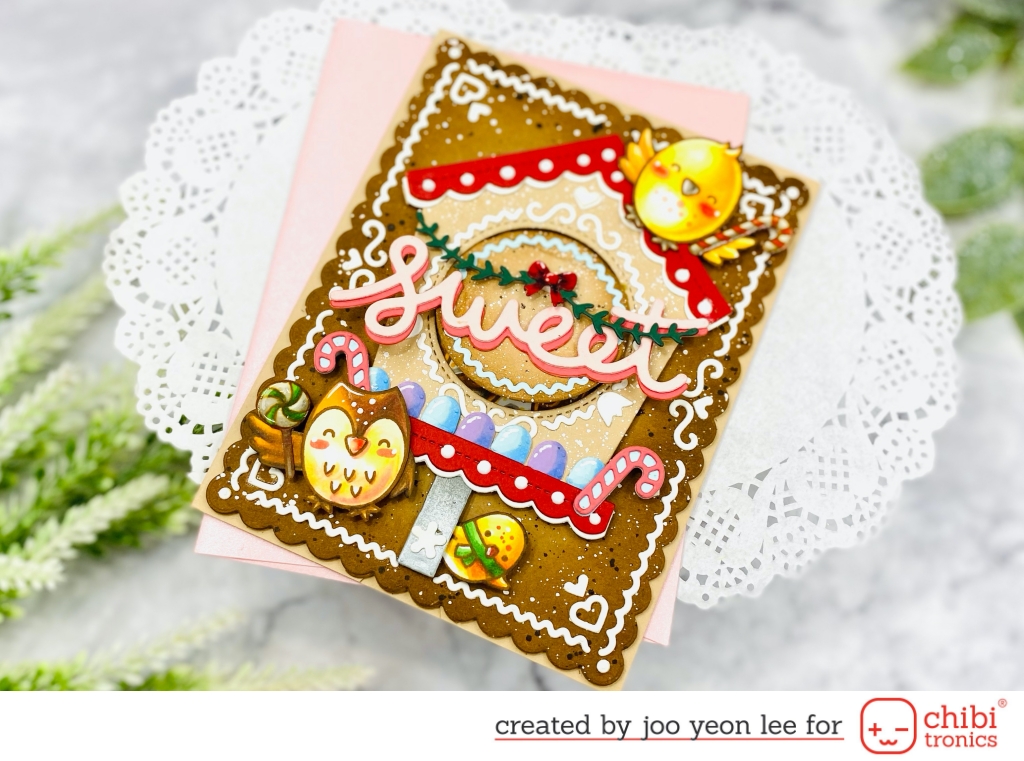 Please follow the video tutorial with the supplies mentioned above if you want make this sweet one. Hope you can enjoy this post! Thank you for stopping by!
MERRY CHRISTMAS!!
June Lee (Instagram : paperandcircuit)
YouTube chanel : Paper & Circuit
Lift the Flap Card for Sweet Christmas