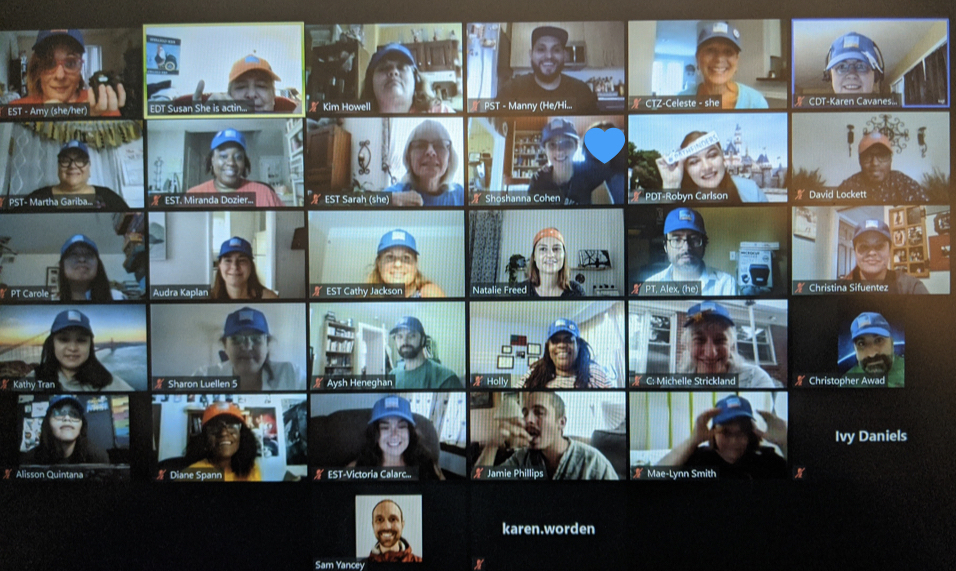 This is our most in-depth professional development course in which a group of Chibitronics trained educators lead you through basic paper circuits all the way to programming with sensors and motors.
Session Dates: July 18-23, 2021
Grades: open to all grades but geared toward 3rd to 12th grade educators
Applications due by: May 14, 2021 at 5:00pm EST
Learn more and apply here (scroll down for our course):
Creative Electronics with Chibitronics Paper Circuits
Course Description
In this workshop, participants will use paper circuits to explore the intersection of media arts and engineering by teaming up to imagine and build interactive papercraft models of a "city." Participants will learn to build expressive circuits on paper with easy to use peel and stick electronic modules (LED stickers), copper tape, and a variety of art and craft materials. They will then program these circuits to be interactive using a reusable microcontroller in a clip form factor, designed to be moved easily between projects. Participants will learn to program their circuits with Microsoft Makecode, a block-based programming language that runs in the browser on phones, tablets, or computers. Finally, they will apply these techniques to a "paper city" design challenge, creating tangible paper models to interactively illustrate what they have imagined.
Been there, done that? Ready to go deeper with paper circuits? Take your paper engineering ideas to the next level with new papercraft techniques and microcontroller programming concepts. In collaboration with the Paper Mechatronics group, we will continue to add mechanical elements to our work, touching on text-based coding, in the process. So, paper engineering plus physical computing plus mechanical automation can take your paper city from villages and hamlets in history to future cities off-planet to infinite imagined hubs of humanity. Build a city that can support aspects of your content area: social studies, Reading Language Arts, Math, and Science all added to your computer science curriculum. We are here to guide, support, and invigorate!
You will receive a kit of materials by mail that includes an electronics and coding workbook, conductive tape, electronic stickers, a Chibi Chip microcontroller, a hobby motor, magnets, reed switches, batteries, and papercraft materials.
What past participants have to say:
"If I had three words to describe the experience, I would say it was inspiring, supportive, and invigorating! I spent three days collaborating with like-minded, passionate educators, exploring the world of paper circuits with Chibitronics. We learned how to teach our students using the basic circuit templates using copper tape and LED stickers. Then we moved onto using the Chibi Chip programmable microcontroller to learn how to program the different circuits. As a culminating activity, we created a light-up city. I definitely think what I learned will help me reach my goal of increasing more female students in my classes."

Khamphet Pease, 6th grade teacher at Wilson Middle School, San Diego.
Check out these past attendees' blogs of their experiences at our Pathfinders Course:
Phet Pease from Pathfinders Winter Institute 2020
Chris Awad from Pathfinders Winter Institute 2020

A bit about the Infosys Foundation:
Infosys Foundation USA, committed to expanding access to computer science and maker education in K-12 public schools across the U.S., offers k-12 public school teachers across the US the ability to apply for their Pathfinders Institute twice each year. Special consideration will be given to teachers from high-needs schools and under-represented communities, those new to teaching CS and maker education, and to districts that demonstrate a commitment to sending multiple teachers to Pathfinders.
Please let us know if you are interested in attending and so we can help your application process!
Reminder: applications are open now and due by May 14th.

Good luck and we hope you can join us!
Pathfinders Summer Institute 2021