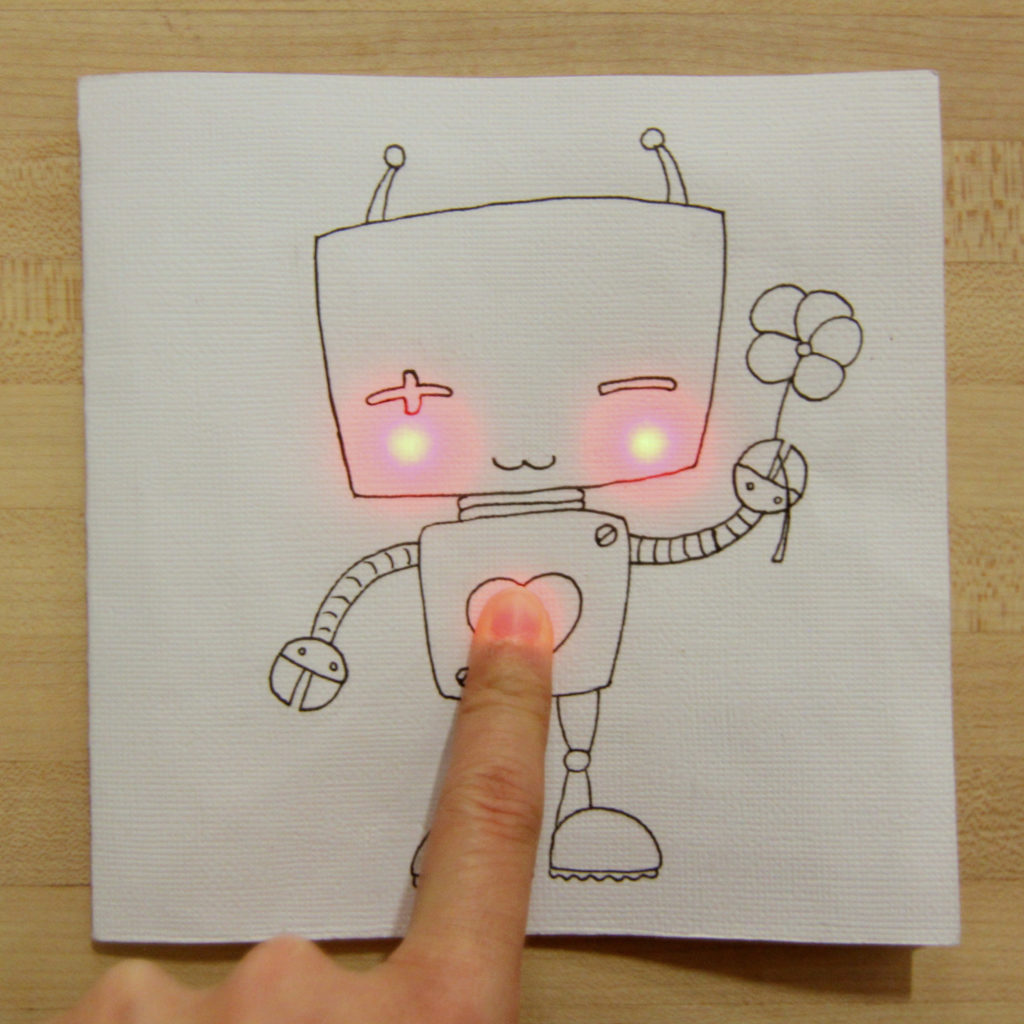 If you're ready to jump in now, we have created Eventbrite classes that provide 7 evenings that take you from lighting up your first drawing to adding code to your artwork and making your art interactive!
Session Dates: April 7 – May 19, 2021
Session Times: Wednesdays from 7pm to 8pm eastern
Event Schedule:

Part 1: Paper Circuit Sketchbook
Part 2: Love To Code
Learn the basics of electronics, and coding through paper craft! Then bring what you learned back to your classroom or art practice. We will work though each template together in stages, discussing the ways educators and artists can integrate each technique into their work.
We hope to see you there!
Paper Circuits Online Workshop Series