Computer Science teachers join us at the 2021 CSTA Annual Conference, July 14-16, 2021! Register by July 9, 2021 11:59 PM.

Our Education team and our ambassadors will be presenting at two sessions.
July 14, 1:30pm – 2:30pm ET
Virtual Design Tools for Paper Circuits and Creative Coding
Susan Brown and Natalie Freed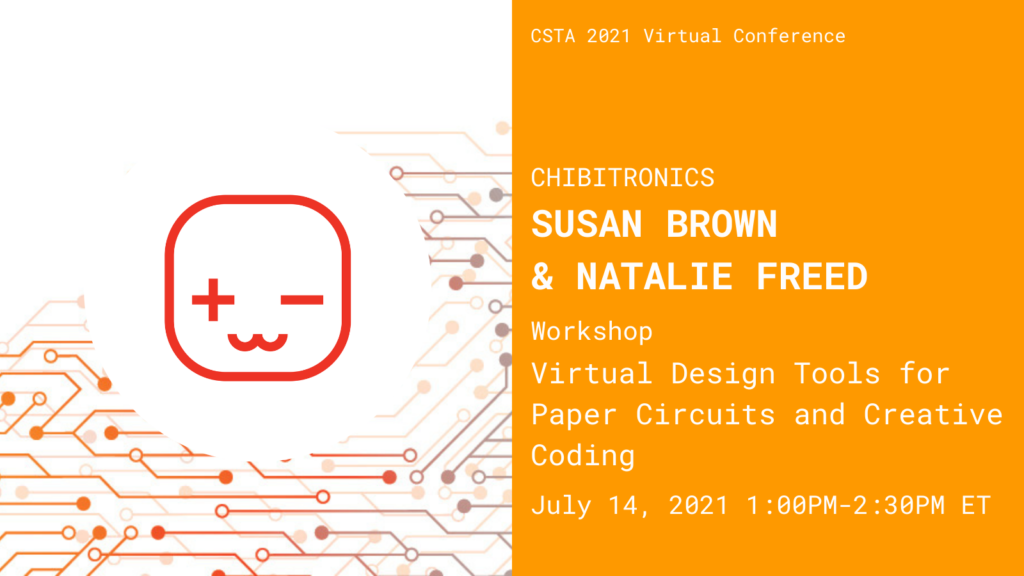 July 15, 1:45pm – 2:30pm ET
Crafting and Coding with Paper Circuits
Chris Awad, Phet Pease and Lily Brown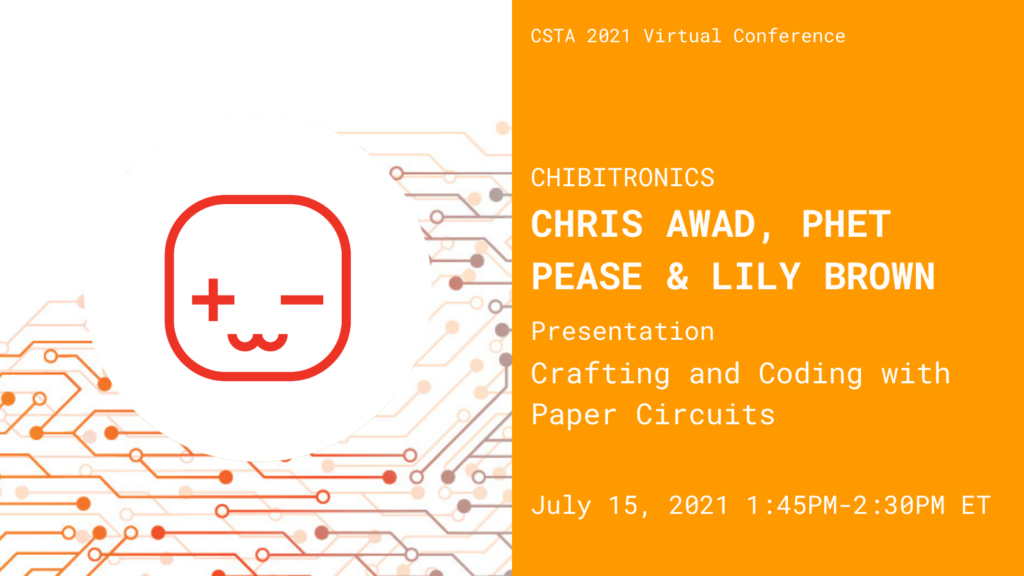 We can't wait to see you there!
2021 CSTA Virtual Conference