Hi, Crafty Friends! I'm Yukiko here.
How is your summer? I go to the pool with my kids a lot!
And today's project was inspired by that.

I wanted to make the scene of Night Pool!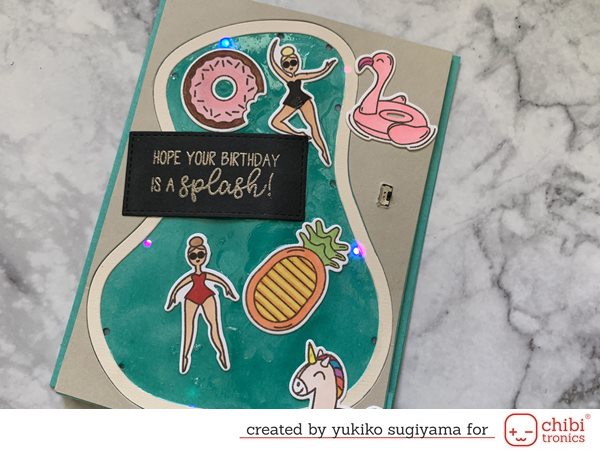 First I prepared these materials.
Base Card (I already marked the circuit.)
Panel Card with the pool hole
Also, Panel Card same size as the panel with the pool hole, and I randomly punched holes for the lights.
Some stamped and colored shapes and sentiment
Coin Battery
Switch parts (On/Off switch)
Chibitronics LED sticker lights
Copper Tape
Some Conductive Fabric Tape
Vellum paper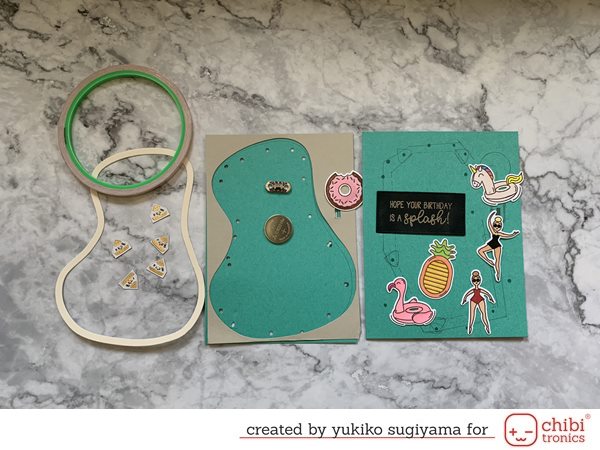 When you use the switch part, the circuit is pretty simple.
You just need to find the good place to put the switch parts.
I figured right above would be good fit for this card.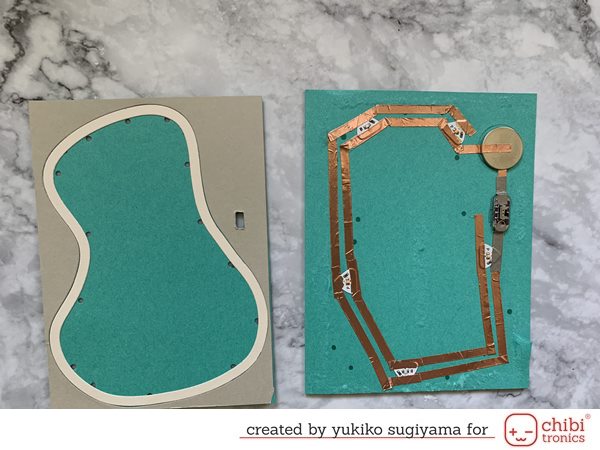 When you use the switch, you will need to connect from the surface of the switch as shown above.
It would be nicer to use conductive fabric tape since it is stronger, not easily cut.
This time, I used blue and pink lights.
On the back of the panel with holes, I put some vellum paper to cover the lights.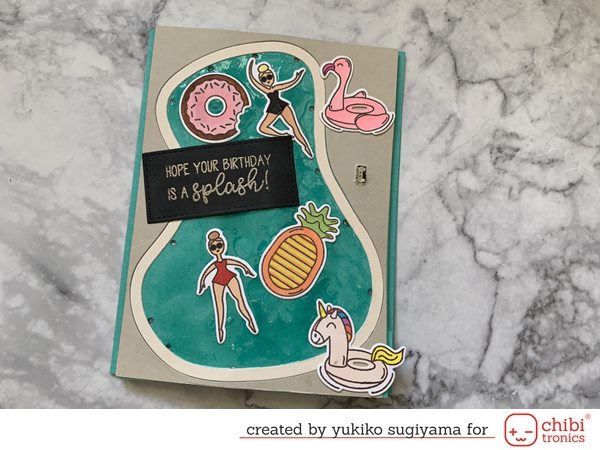 I used Glossy Accents to cover the pool to look like real water and float ladies and some floats!
When you turn on the switch, it looks like a night pool!!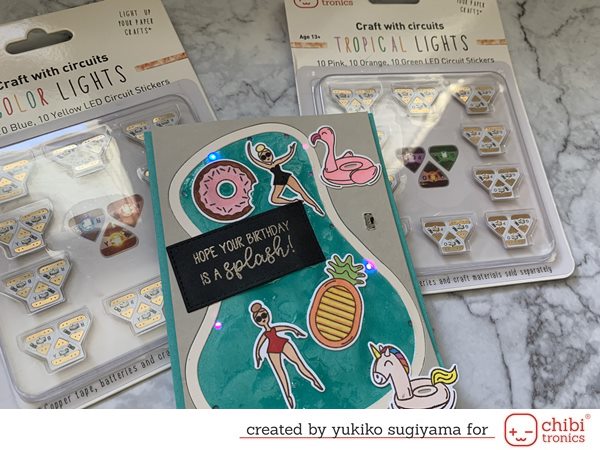 Thank you for reading!
I hope you enjoy my card! Please have fun making your light up cards with Chibitronics!
See you again soon!
【Stamp&Dies】
Avery Elle- Pool Party! (Sorry, this is retiring stamp. You can still buy at Ellen Hutson.)

【Chibitronics】
LED Sticker Lights-New! Sampler Mega Pack
Copper Tape
Conductive Fabric Tape
It's Time for Night Pool!