Hello, friends!
It's Wei Wei here with this cute volcano light up card featuring Chibitronics LED and Heffy Doodle Geology Rocks Clear Stamp Set.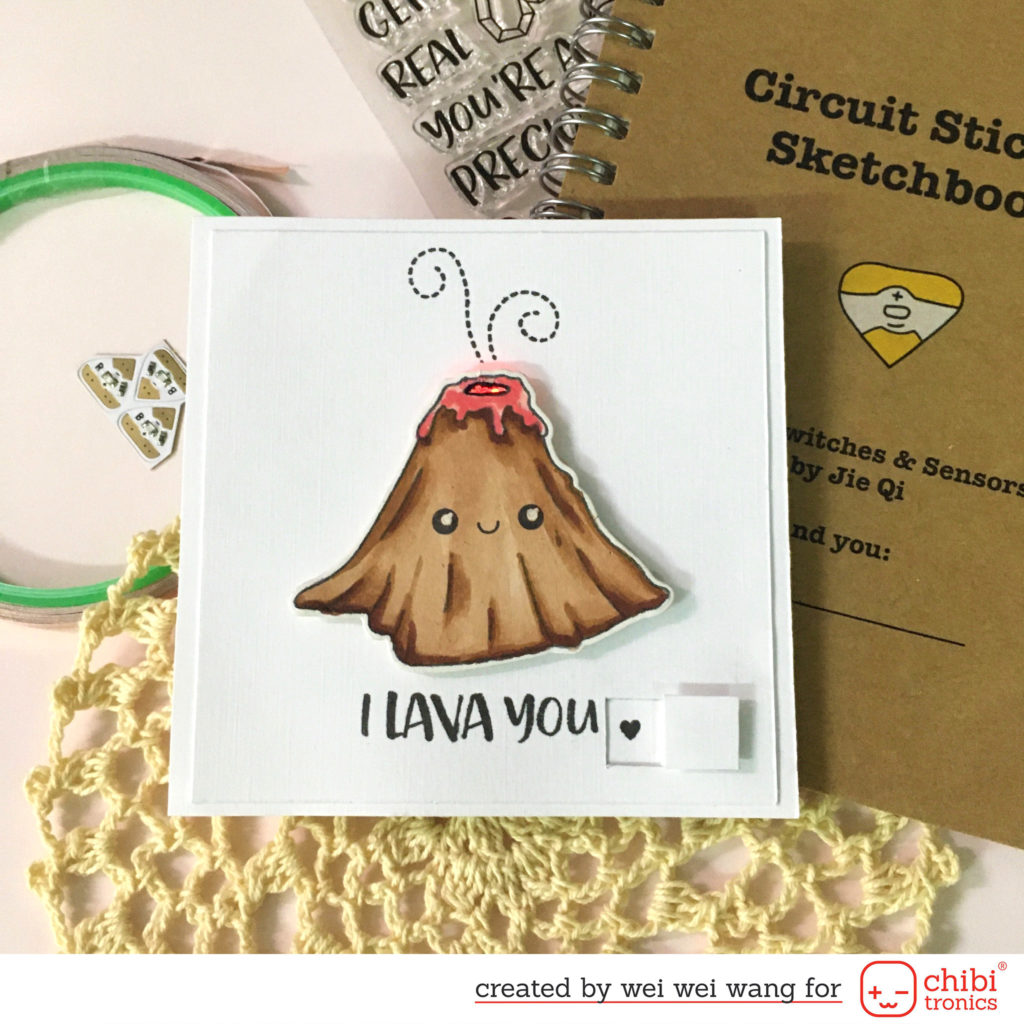 For this card, I created a new switch which is different from what I used to do.
This switch is just like the simple single-pole (ON/OFF) switch in our real life. When you pull it to the right (turn on), the LED lights up, and in the opposite direction you turn off the light.
Here is the circuit I used: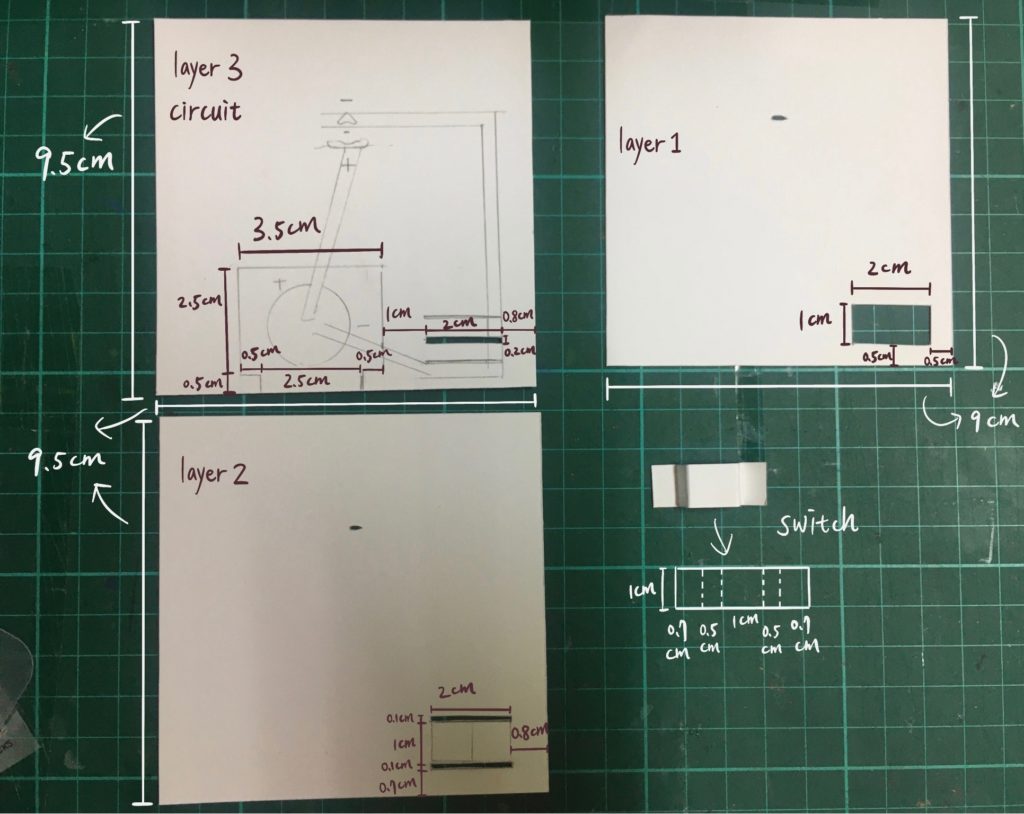 I used a basic and simple circuit. What I want to introduce is the switch. In fact, the switch mechanism is the same as usual, I just transformed the "pull tab" to the "horizontal switch".
There is a little gap on the bottom right corner in the circuit. When you pull the switch to the ON position (to the right direction), the copper on the switch closes the gap, completing the circuit. When you pull the switch to the OFF position (to the left direction), the gateway opens up, interrupting the flow of power to the light.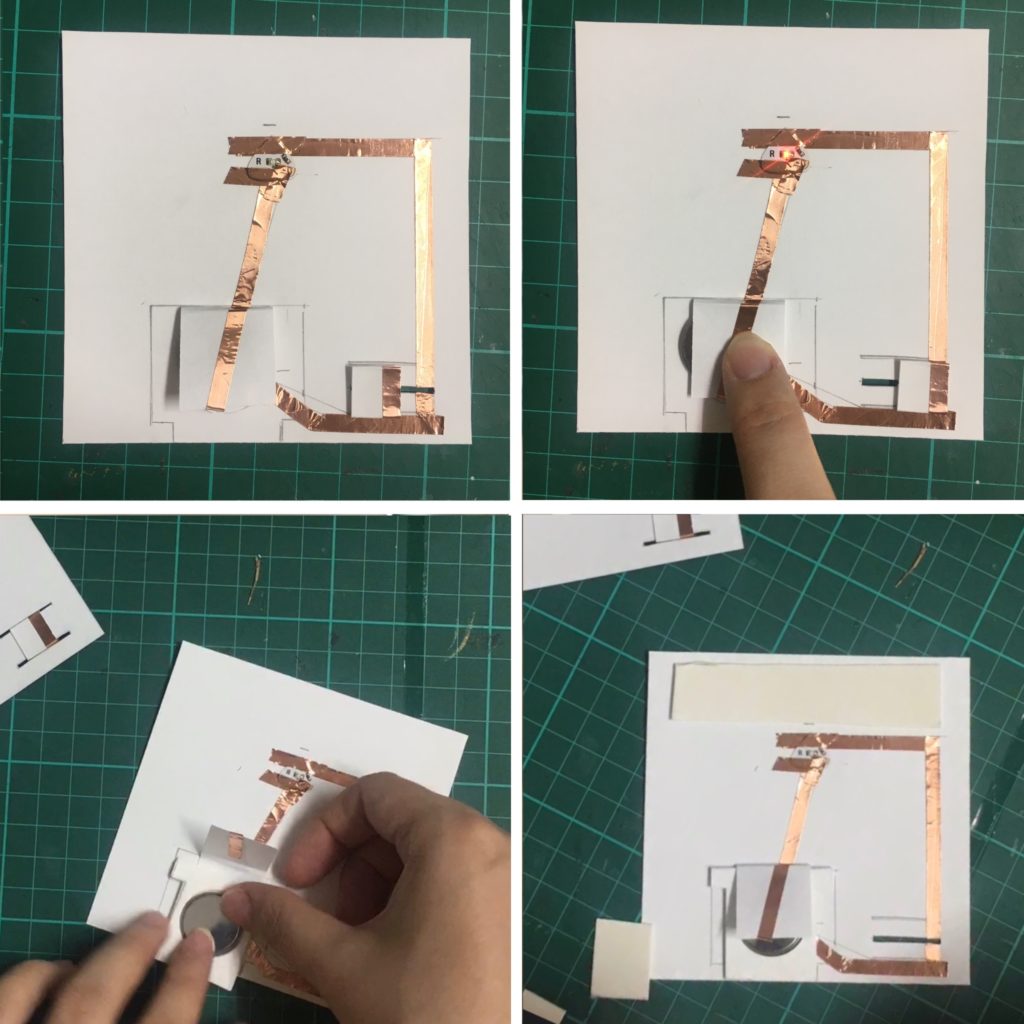 The idea of battery holder is from our talented DT member June Lee, but I adjusted a little. I prepared a piece of paper, folded in half, and glued it to the circuit.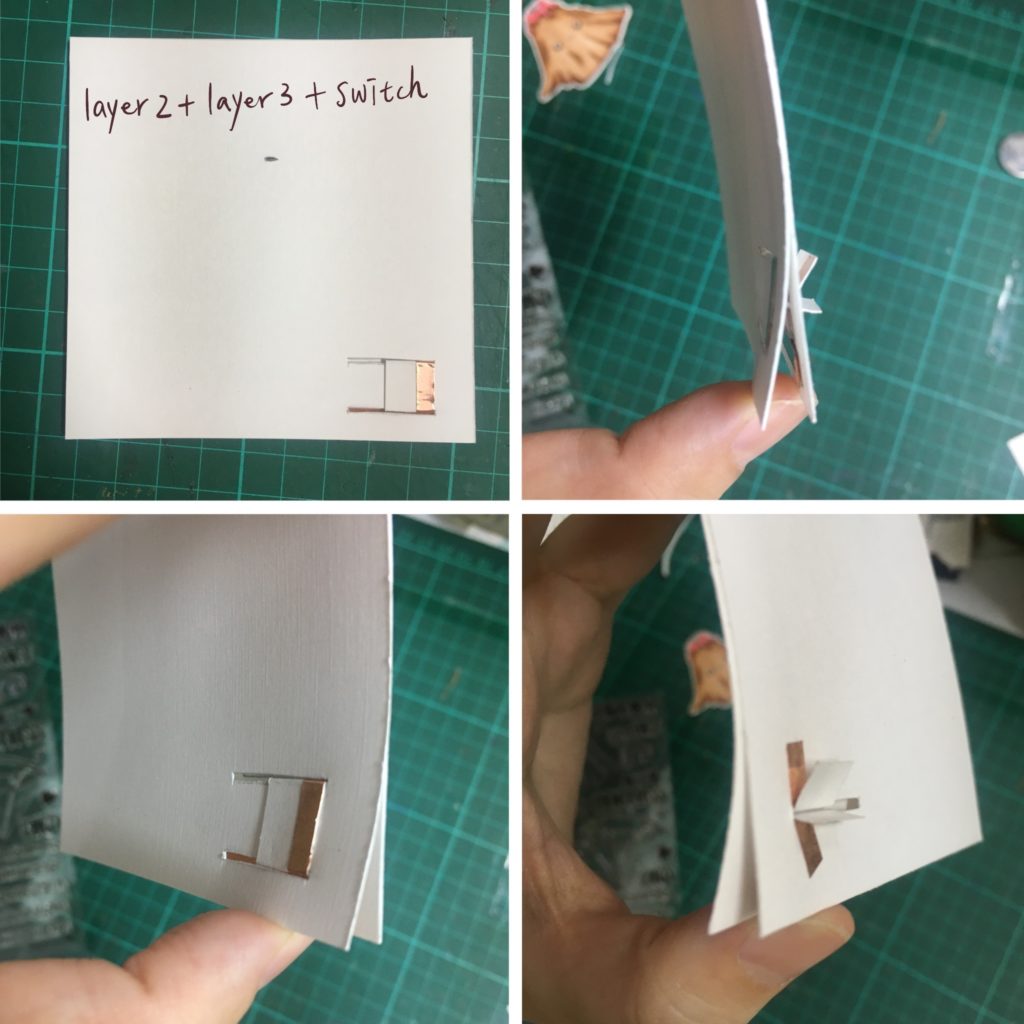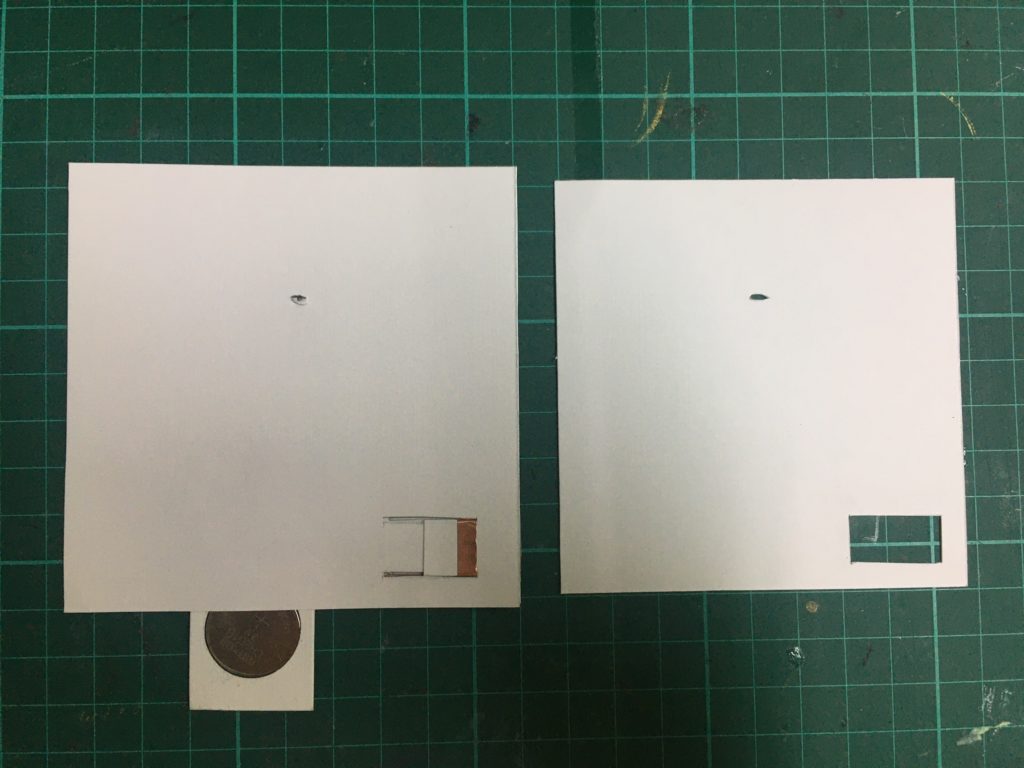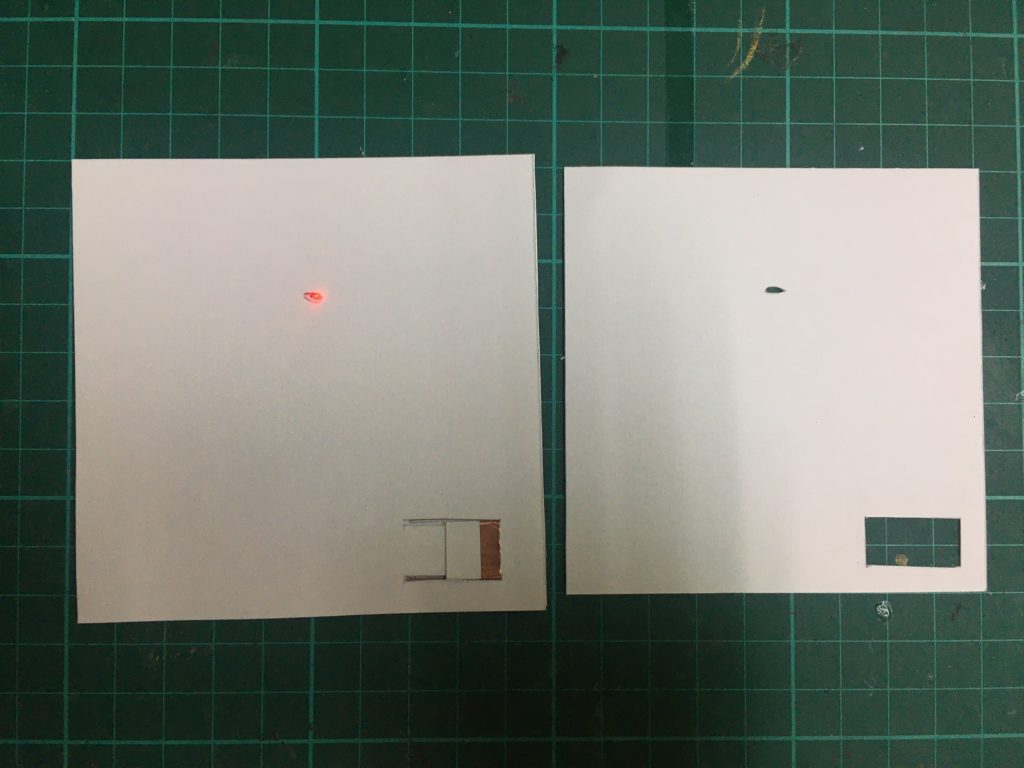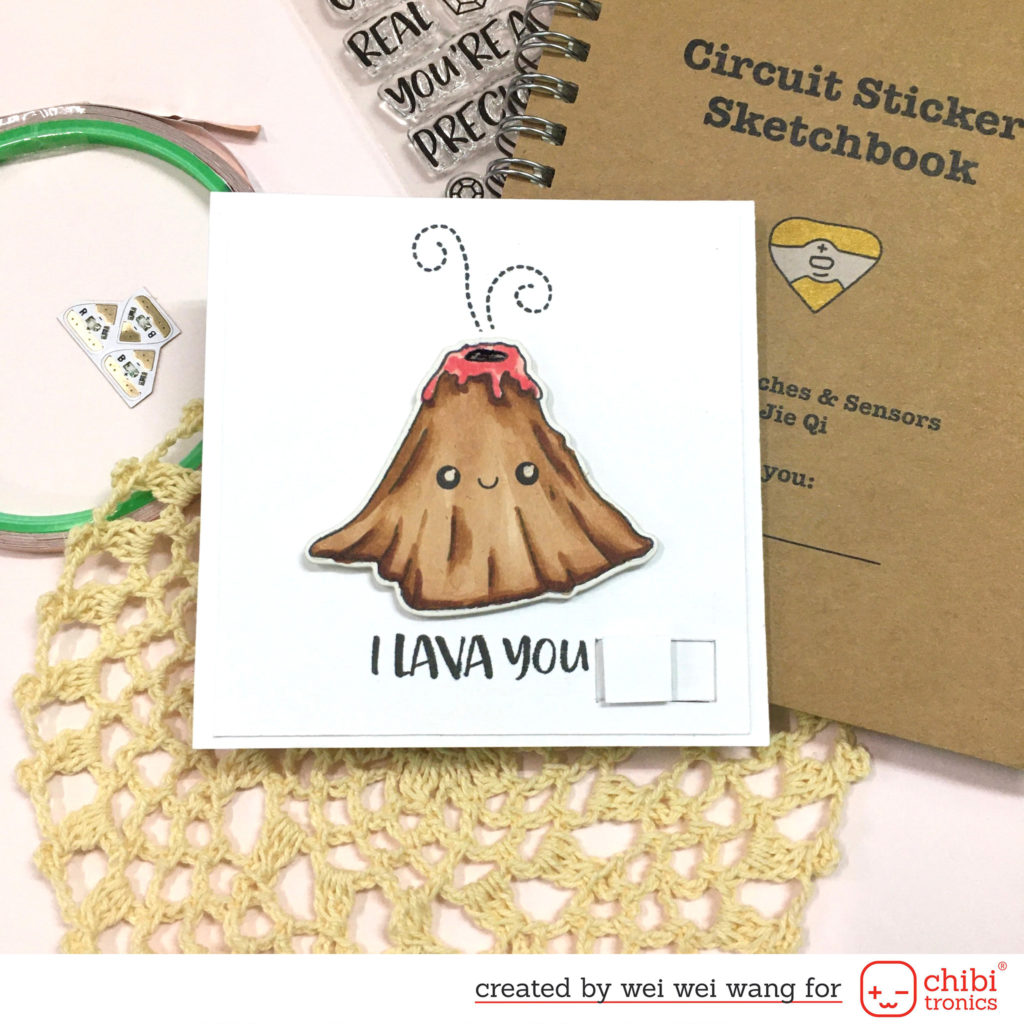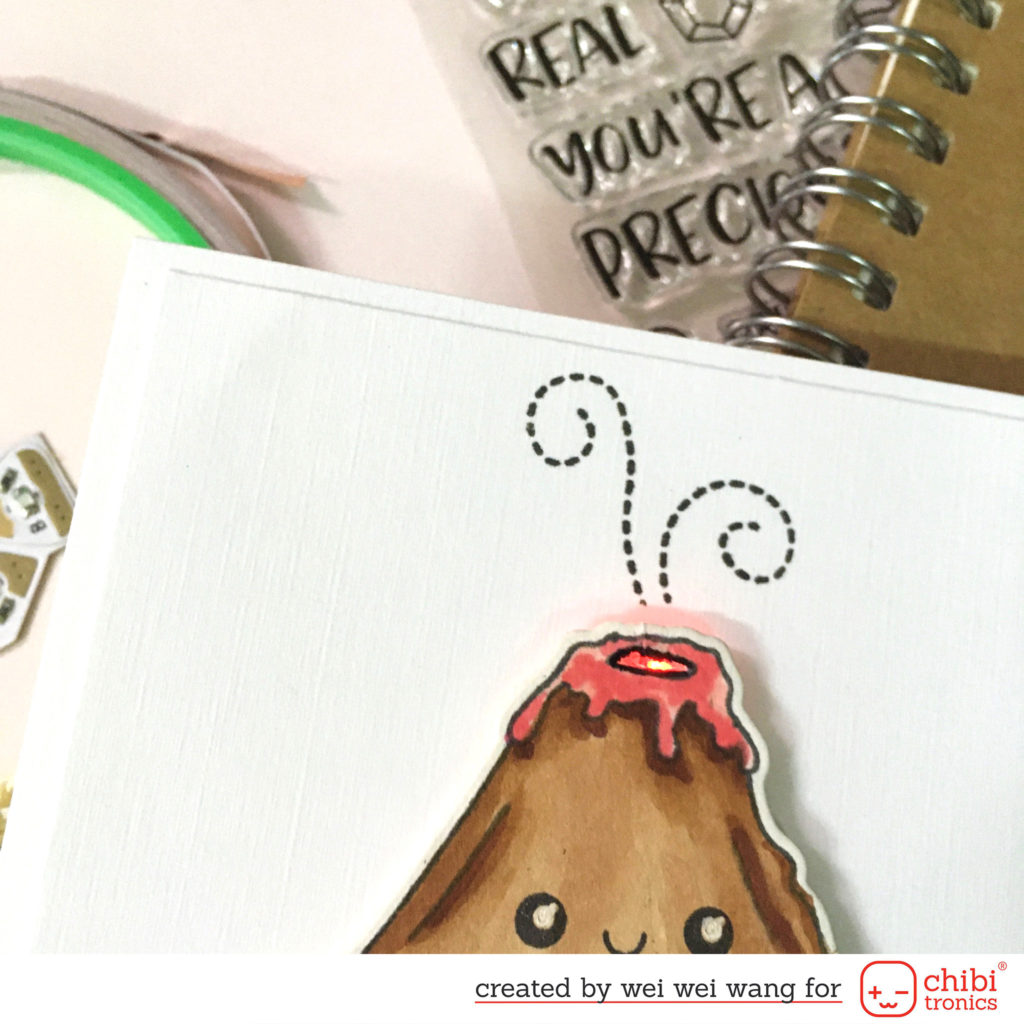 I made a step by step video or you can watch it over on my YouTube Channel:
The supplies I used are: Copper Tape, Red, Yellow, Blue MegaPack (30 stickers)
That is all from my side today. I hope you were inspired and give Chibitronics products a try!
Have a great day.
Thank you