Hi friends –
Bri Firth
here!  Today I am sharing a summer-themed, light-up card featuring the Sampler MegaPack Sticker Lights and Conductive Fabric Tape from Chibitronics! This card just screams fun in the sun! This card also features the "Soak Up the Sun" set by Kindred Stamps and the "Sunrise Backdrop" die by Lawn Fawn. For more details on how I made this bright and colorful creation keep reading below!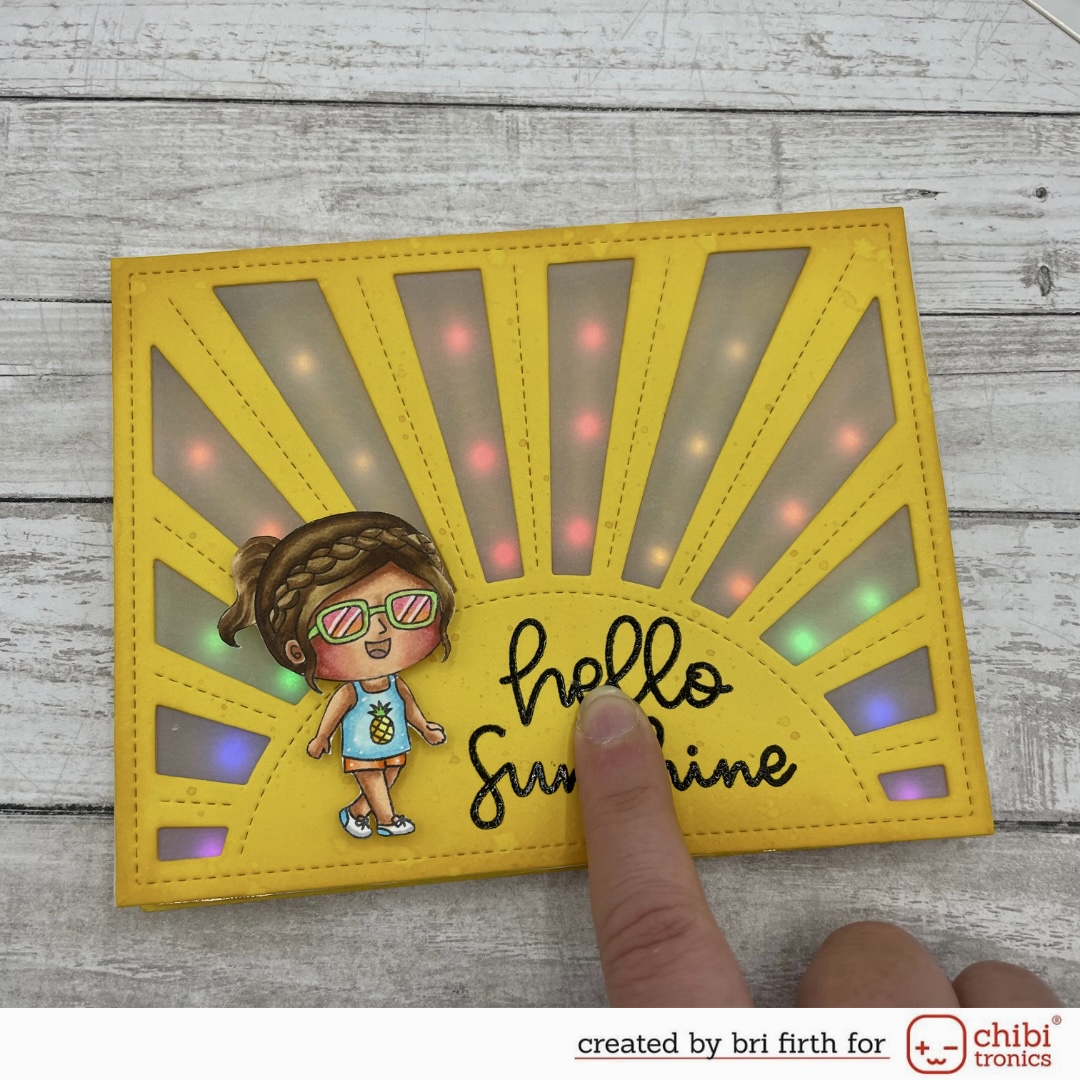 Decorating the Front Panel
To decorate the front panel, first, I die cut the front panel with the "Sunrise Backdrop" die. I distressed the edges of the front panel with Mustard Seed Distress ink. I used water and Mustard Seed Distress ink to add the ink splatter look to the front panel as well. Next, I stamped the "Hello Sunshine" sentiment from the "Soak Up the Sun" set with black pigment ink and heat embossed it with clear embossing powder. To finish the front panel, I colored the girl from the "Soak Up the Sun" set with Copic markers and used foam tape to attach her to the card front.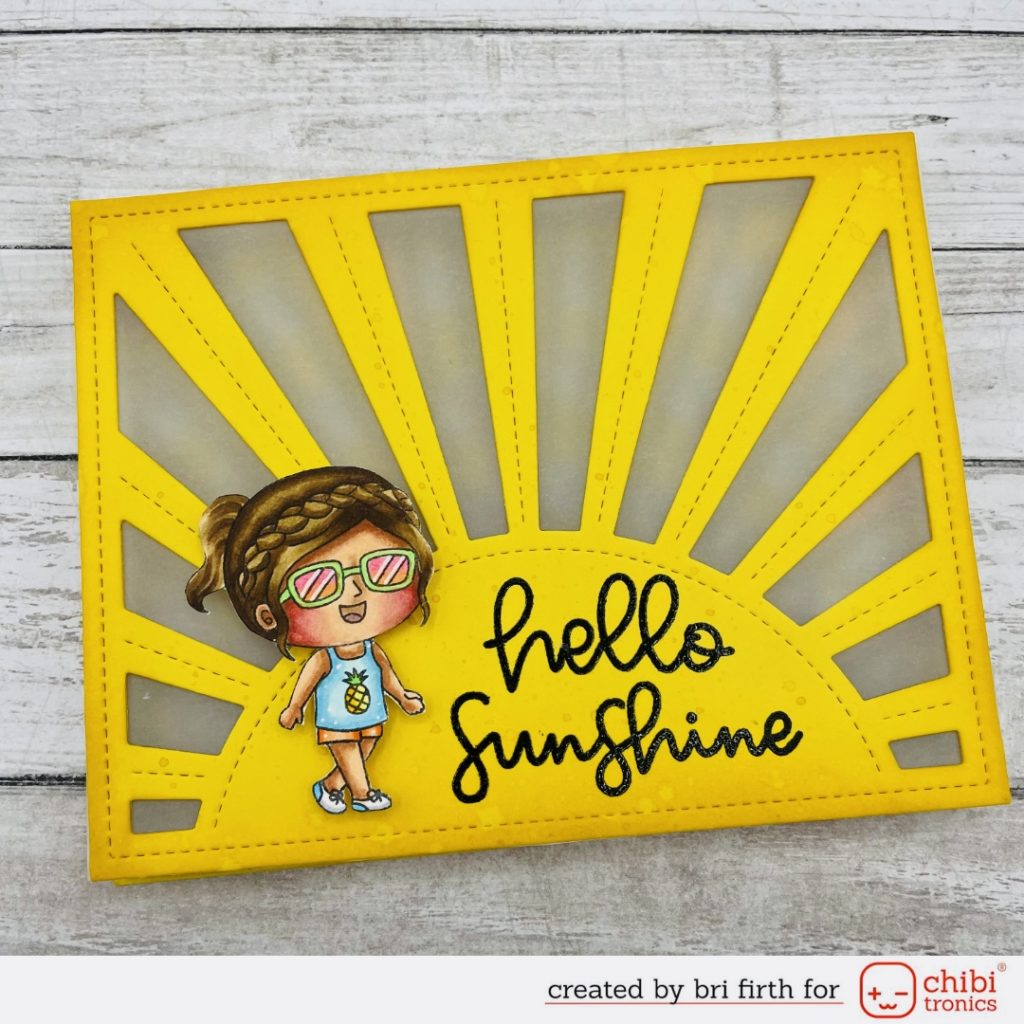 Designing the Circuit Layout
First, I traced the sun ray openings from the front panel with a pencil onto the card base to determine the placement of the colored lights. After the openings were traced I attached vellum to the back of the card front to disguise the sticker lights. Next, I labeled the openings with a letter to indicate which color I want to place within each opening. Now that I have labeled the openings, I can plan out my positive and negative conductive tape circuits. I decided to use the Conductive Fabric Tape since I am lighting a large quantity of lights with this project.
*Side note: After finishing the project I noticed I placed the orange and yellow colored lights in the wrong order. It's a silly mistake; fortunately, I still love this project!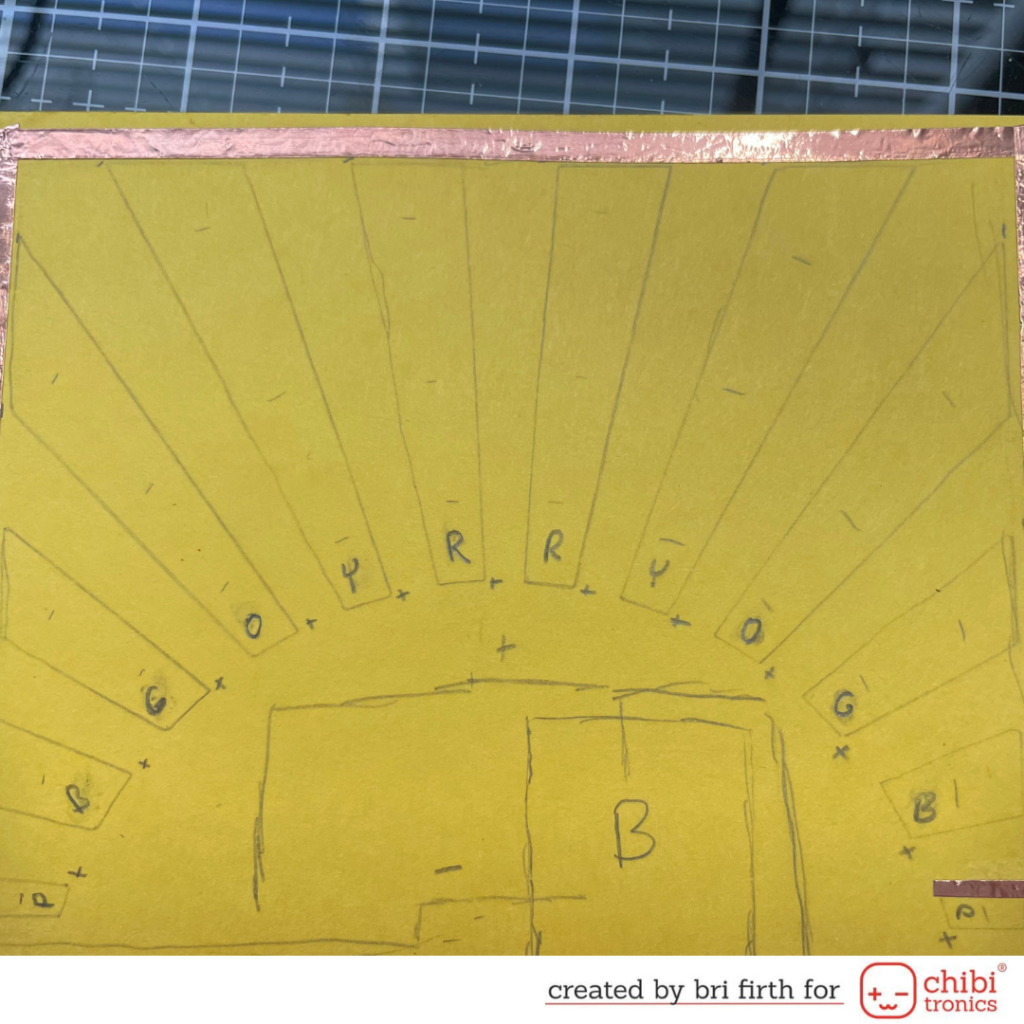 Building the Light Mechanism
The number of lights I placed in each opening depended upon the size of the opening. For example, I put one pink sticker light in the small bottom openings but I put three red lights in the larger middle openings. I decided to run my negative circuit along the outside of the rays and on the left-hand side of the sticker lights and the positive along the inside on the right-hand side of the sticker lights. Once I finished placing the the circuits I added double-thick foam tape to account for the battery height. I used one 2032 battery for this project, but because there are so many lights using 2 batteries causes the lights to be more sustainable.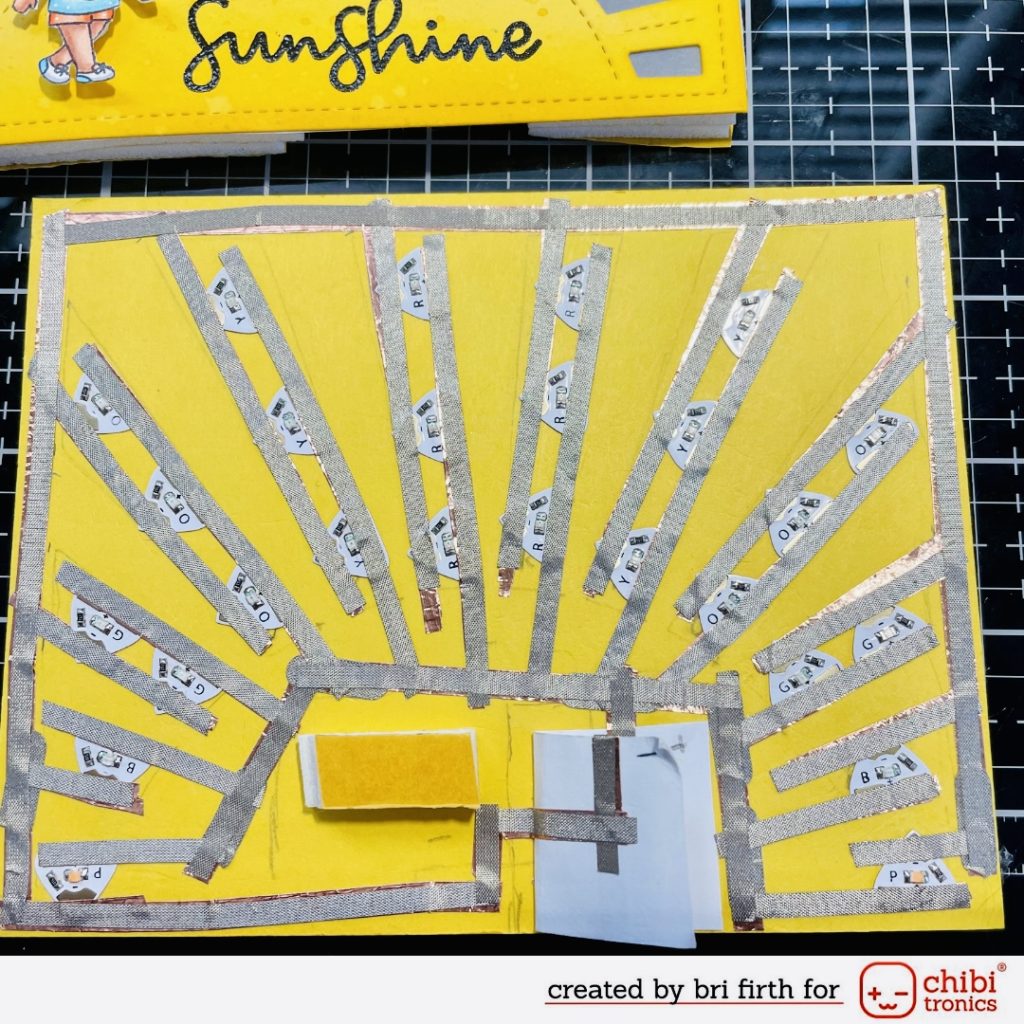 Check out all the bright lights in action in the video below:
Hope this sunny creation inspires you today! -Bri Bri Firth Creates
Supplies

Summertime Sunshine and Rainbows with Lights Sampler MegaPack