Hi friends! It's Wei Wei with you today! Today I would like to share my Halloween traveler's notebook cover using Chibitronics Pink, Orange, Green MegaPack (30 stickers).
Besides cardmaking, I love scrapbooking. Documenting my daily life in the traveler's notebook is my favorite, so I decided to bring Chibitronics LED stickers into my layout.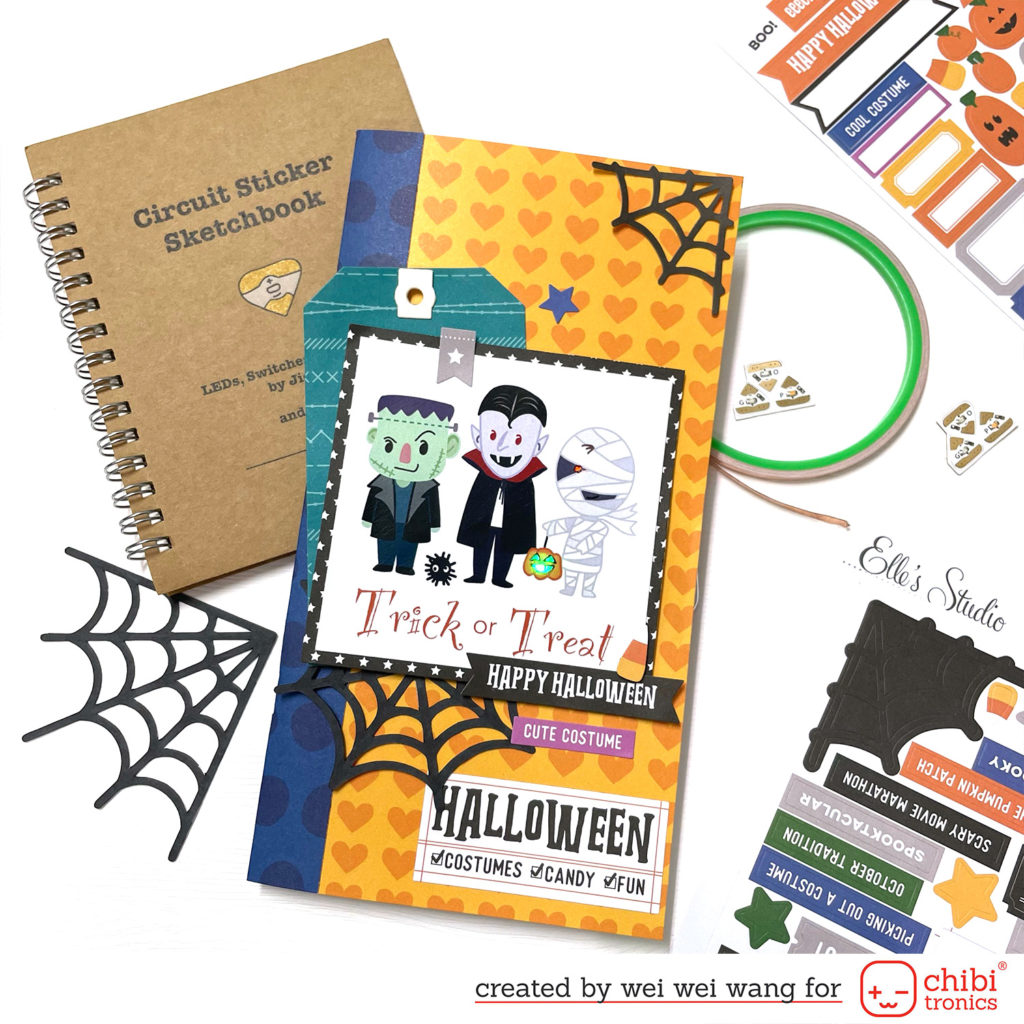 For my project today, I wanted to make my Halloween TN cover more interesting and filled with spooky vibes, so I included Chibitronics LED stickers and some Elle's Studio scrapbooking papers and stickers to showcase how well they work together. Let's see how it came together!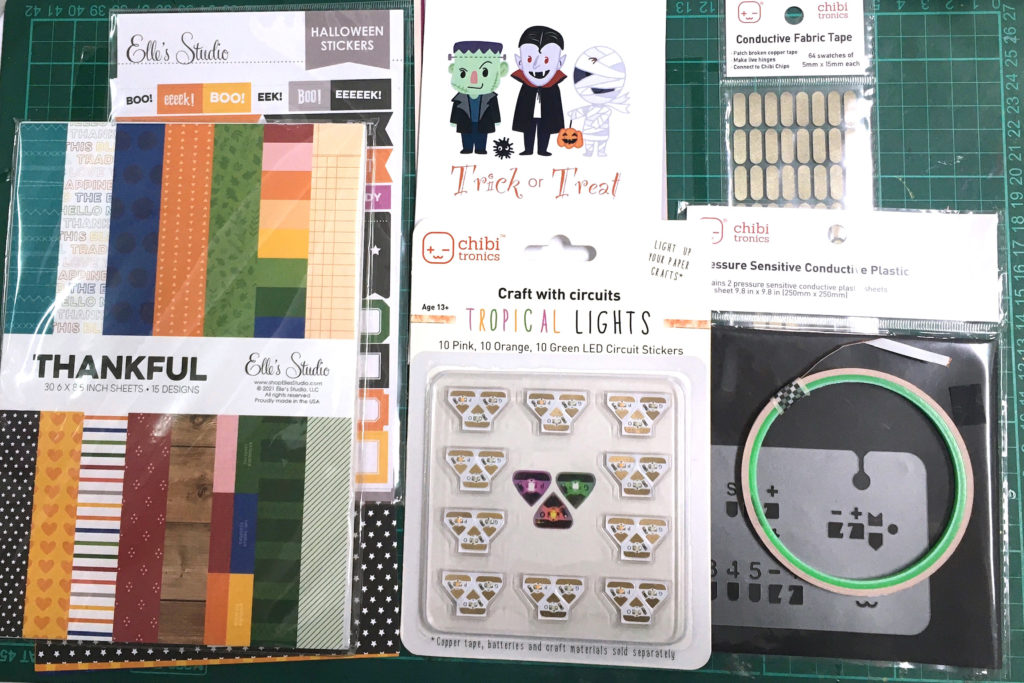 First, I prepared some patterned papers and stickers. The cute costume image which was designed by myself. I started by making the TN cover base. Then, I used the cute costume image as my theme and cut little holes on the face of the pumpkin and the mummy in order to make the LEDs light through.
Second, I drew the parallel circuit template on the TN cover base. After sticking the Copper Tape over the template, I added two Pink, Orange, Green MegaPack (30 stickers). I also put a piece of pressure sensor conductive plastic on the battery holder. When you press, the light will become brighter the harder you press. This conductive plastic sheet is perfect for making DIY pressure sensors and adding a gentle fade in and fade out effect to your project.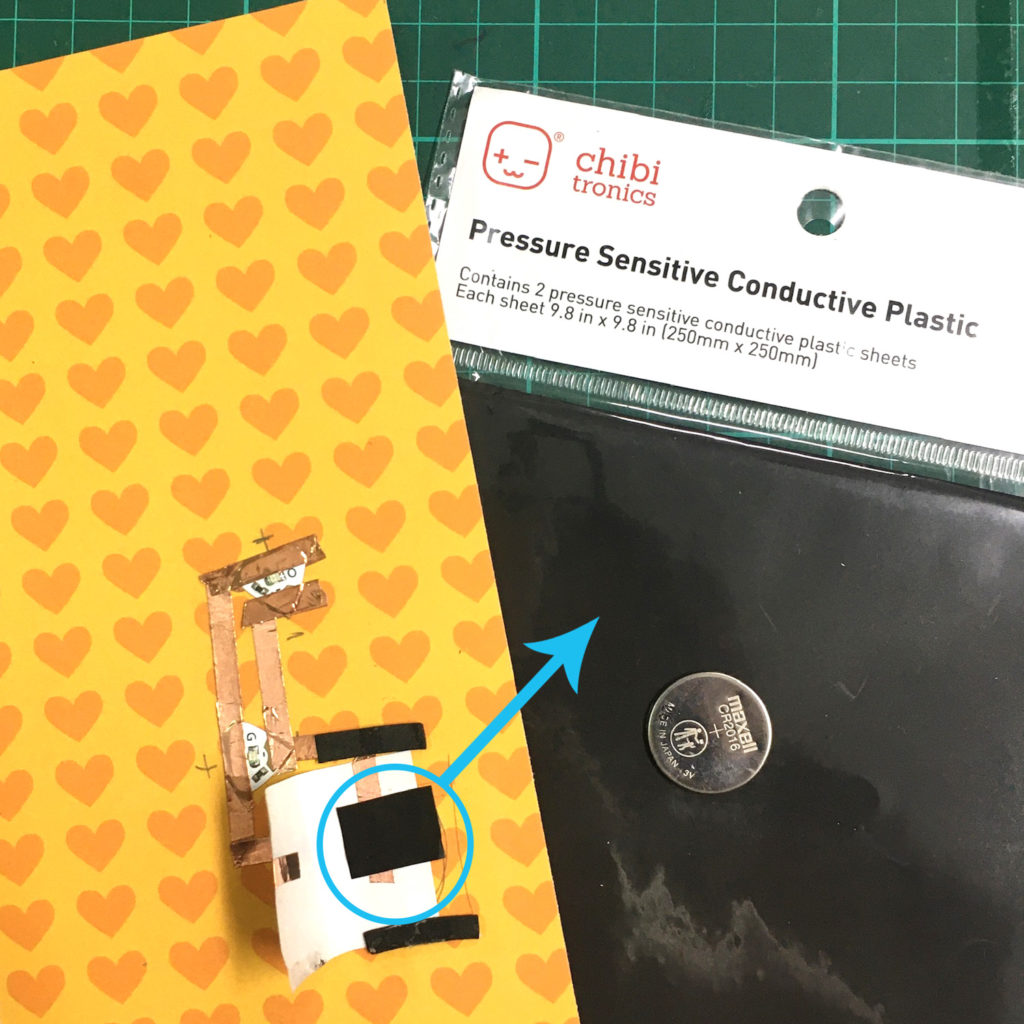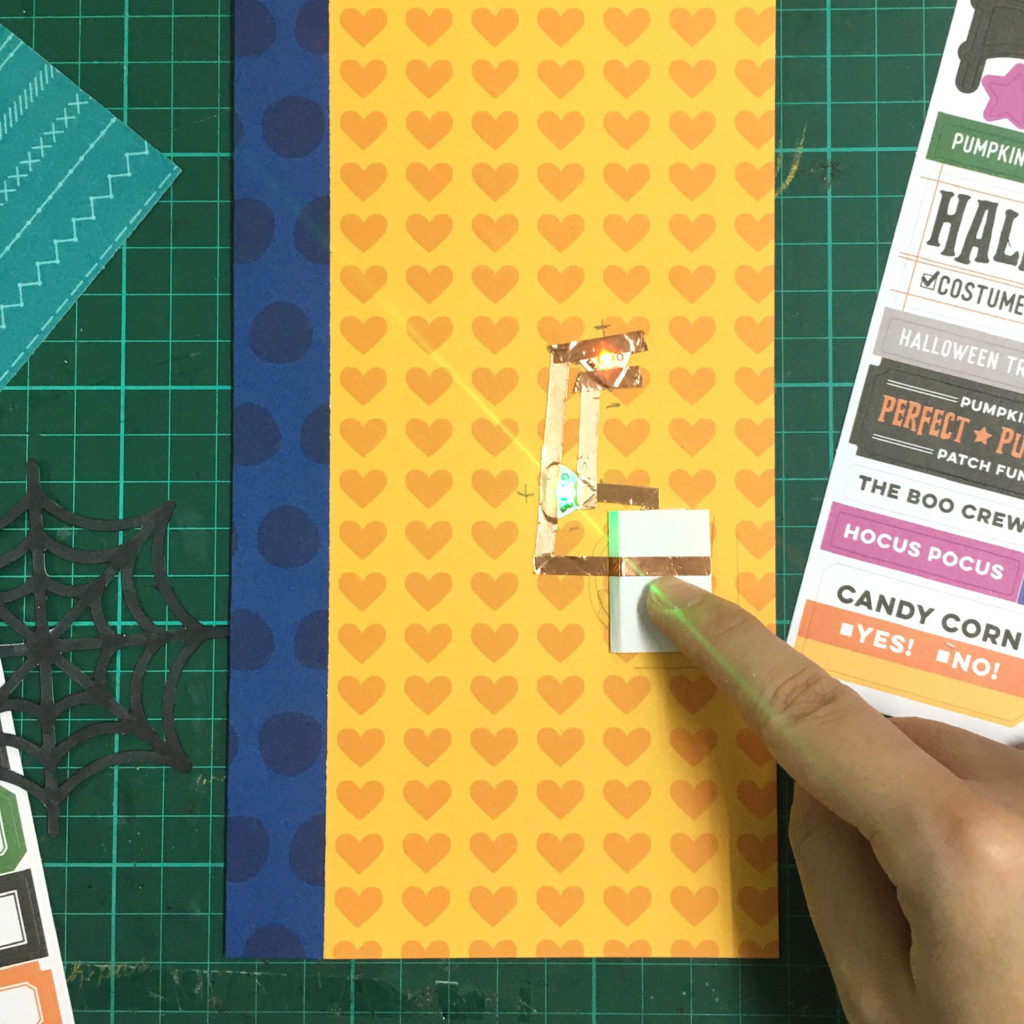 After finishing the circuit, I adhered the cute costume image with foam tape to my TN cover. To finish, I added some adorable stickers for more interest.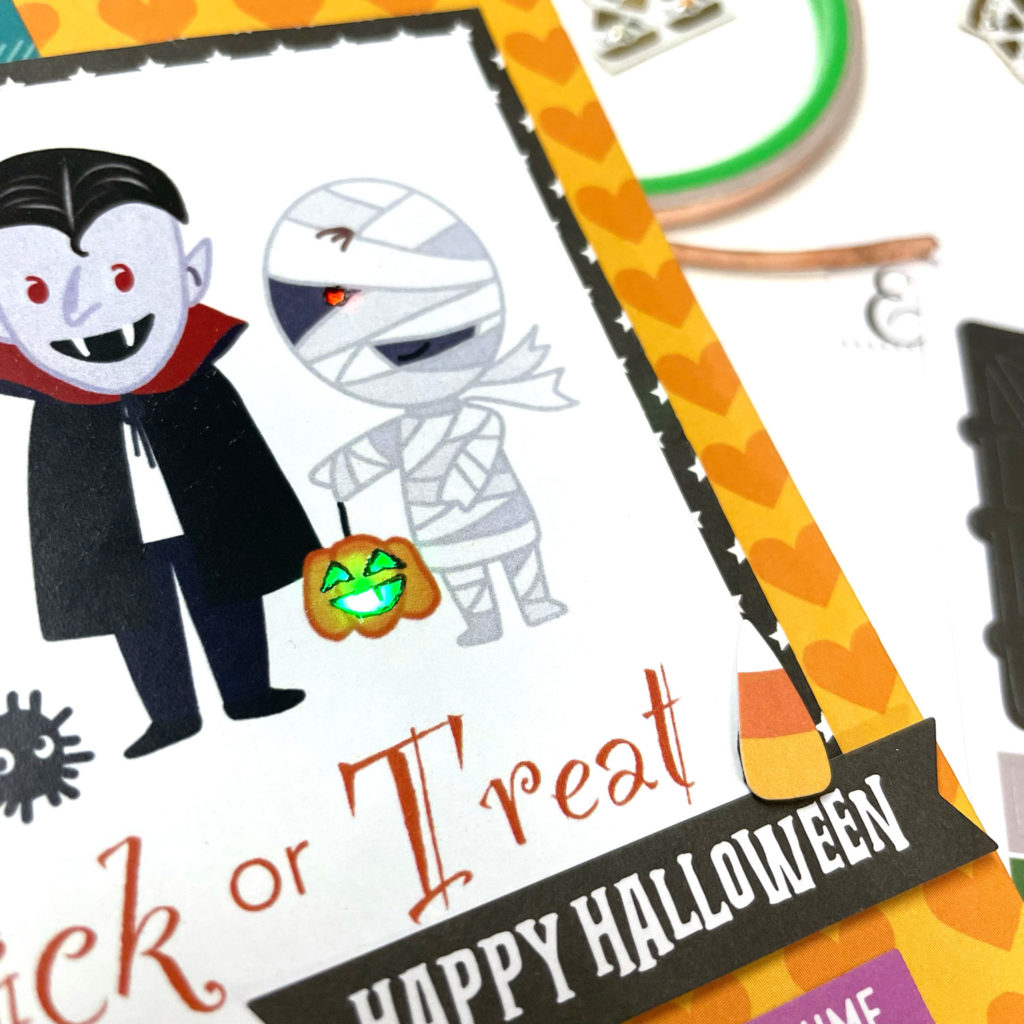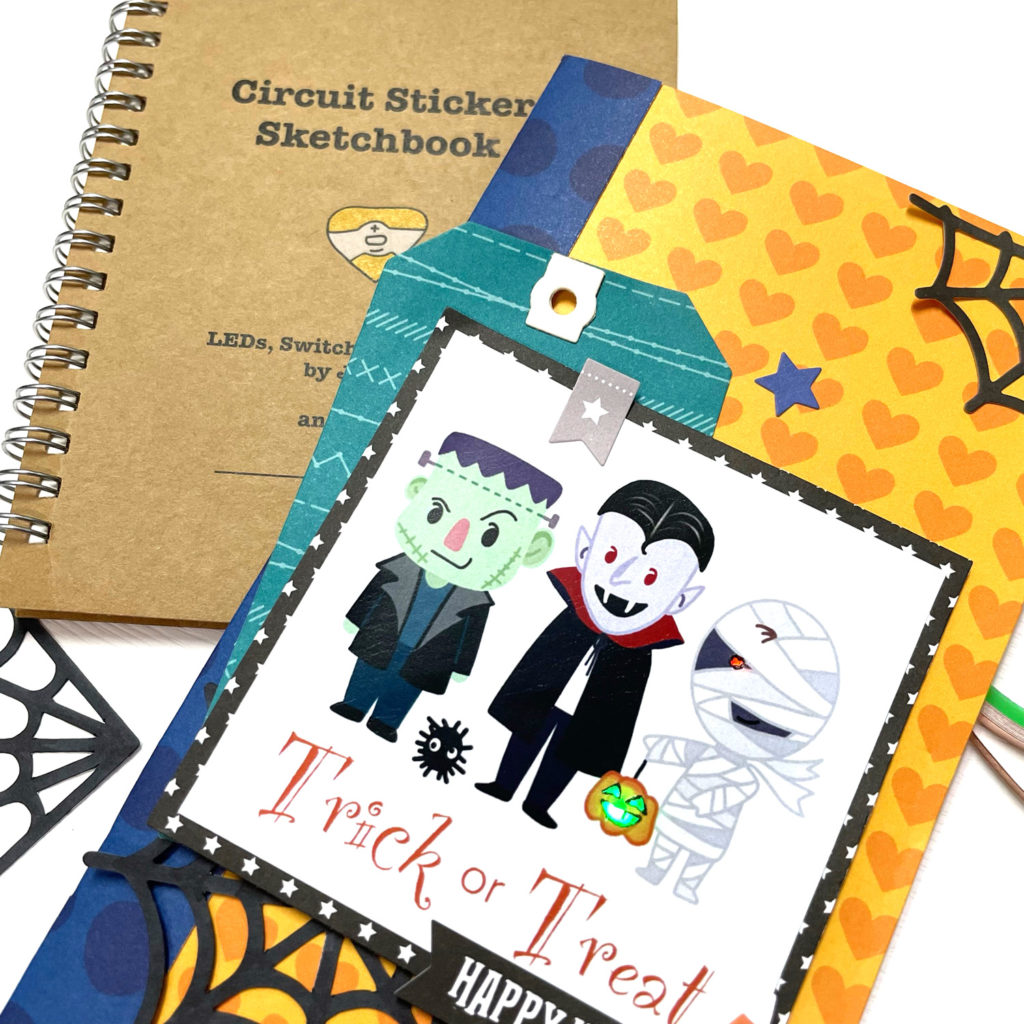 The supplies I used are: Copper Tape, Pink, Orange, Green MegaPack (30 stickers), pressure sensor conductive plastic.
Hope you liked today inspiration project!
Thank you!
Light up Halloween traveler's notebook cover