Hello, crafty friends! I'm Yukiko from prima-crafts!
Today, I'm introducing the Penny Slider Switch Card.
It's not over Halloween yet, but never too fast to make some winter-themed cards!
So I did with Snow Buddies.

The materials are below.
I made 2 panels of scene cardstock. I feel this way is easy to find where things are.
Also, when you make slider parts, you can see the back panel, so make sure to color or do something there.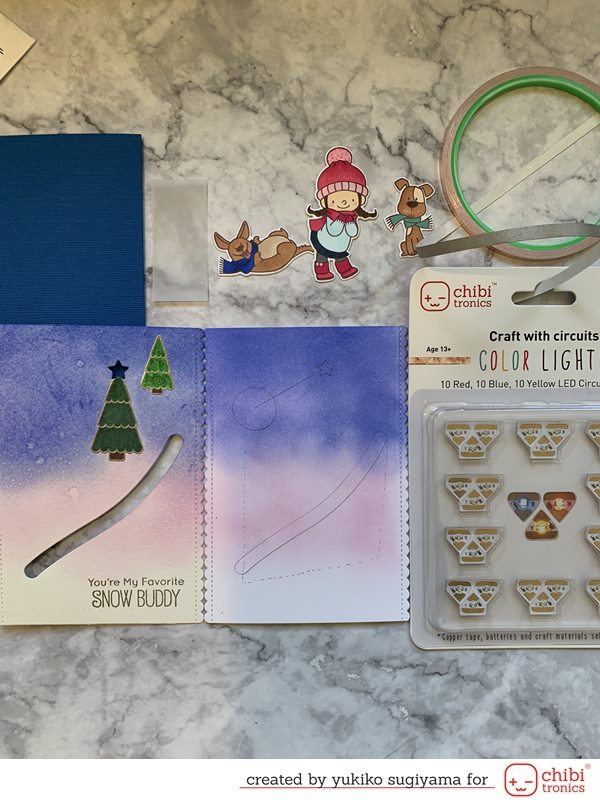 This card, the penny is going to be the switch.
When the penny hits the missing circuit, it will turn on the light.
So the circuit looks like this.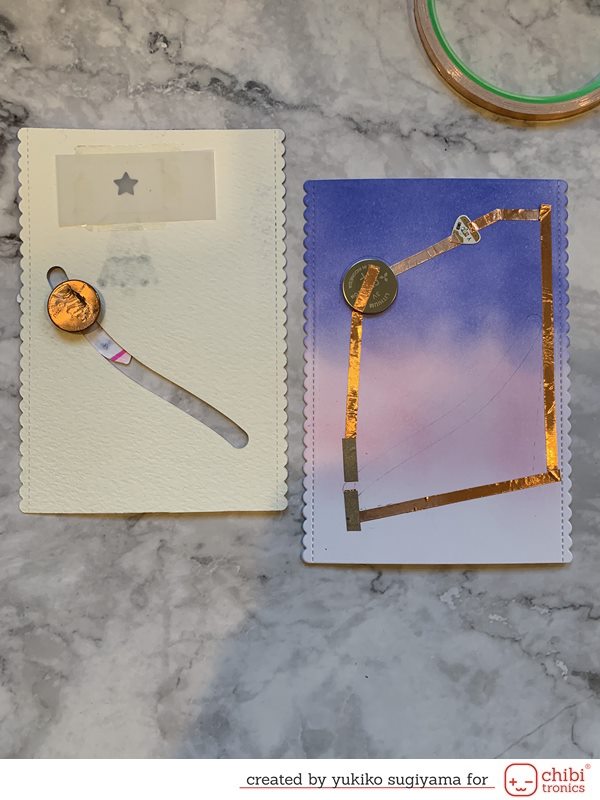 I made sure to have enough thickness for the dog to slide easily.
Also, I put some foam tape around the coin battery to hold the battery there still.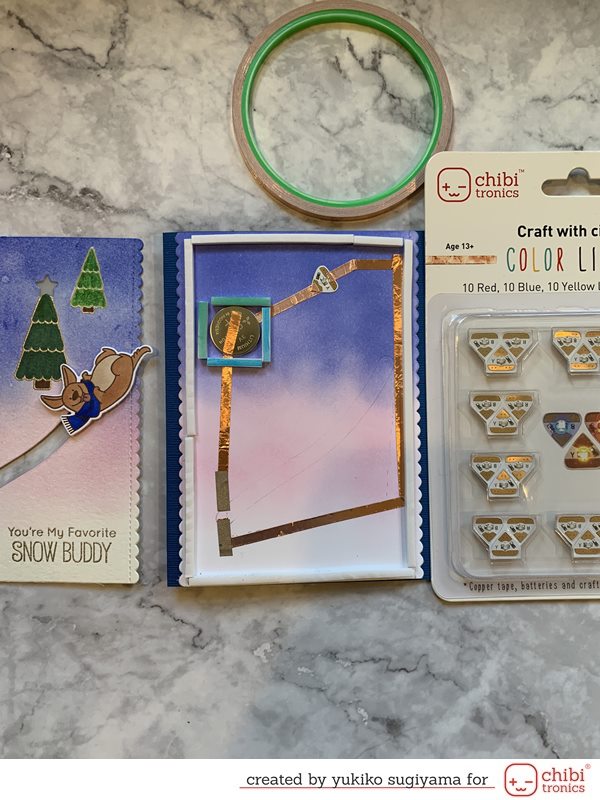 When you place the panel, the sliding part moves smoothly.
And when the sliding dog comes to the bottom of the slide,
the light will be up.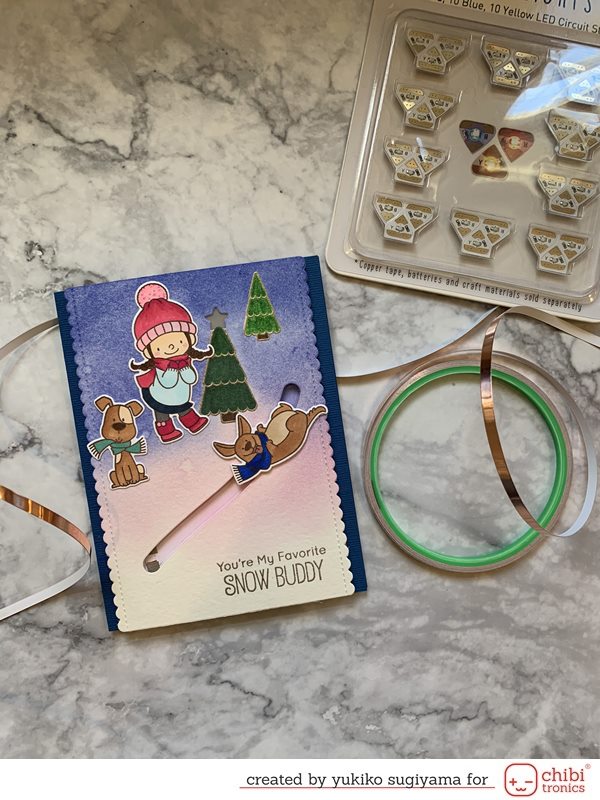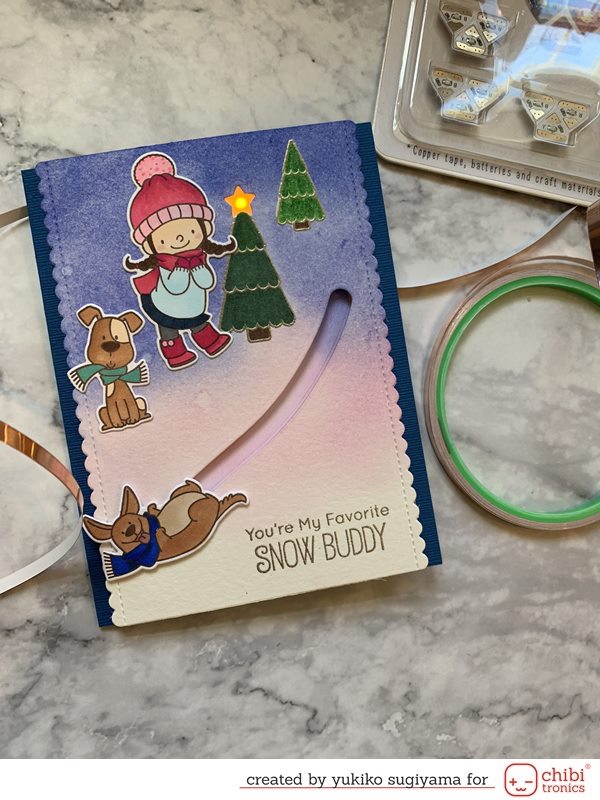 I hope you enjoyed this sliding card!
Have a wonderful day crafting!!

The stamps and die I used;
My Favorite Things: Snow Buddies
My Favorite Things: Surf & Turf (Sorry! I couldn't find the exact one, but I linked a similar one.)

Materials from Chibitronics;
LED Lights Red, Yellow, Blue Mega Pack
Copper Tape
Conductive Fabric Tape