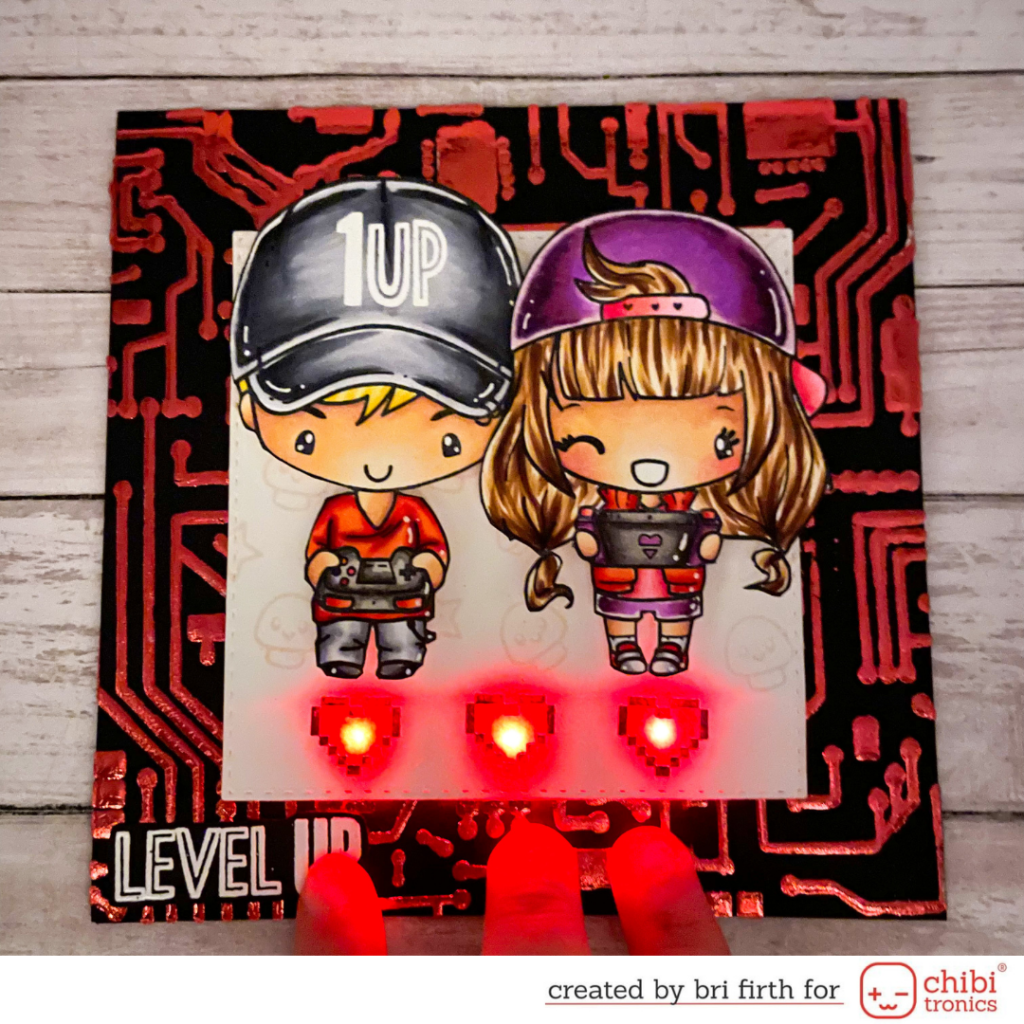 Hi friends – Bri Firth here!  Today I am sharing a light-up card perfect for Valentine's Day! This interactive card features Sticker Lights and Copper Tape from Chibitronics. This card also features the Gamer Couple from The Greeting Farm. For more details on this loveable light up creation keep reading below!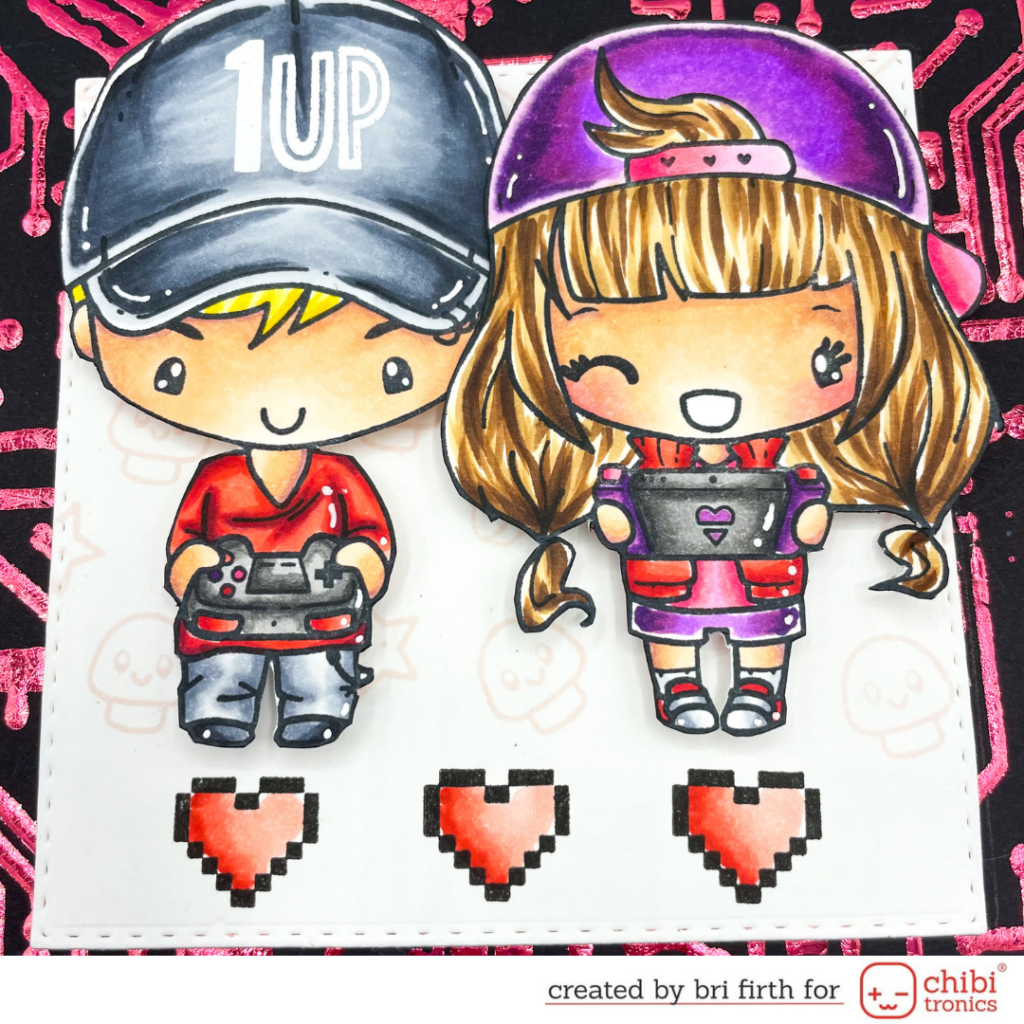 Since Valentine's Day is right around the corner I wanted to feature red and pink colors throughout my design. I used my Copic markers to color the adorable boy and girl gamer images and the 8-bit heart shapes. The 1UP sentiment on the boy's hat was heat embossed with white embossing powder. I also heat embossed the "Level Up" sentiment in white embossing powder.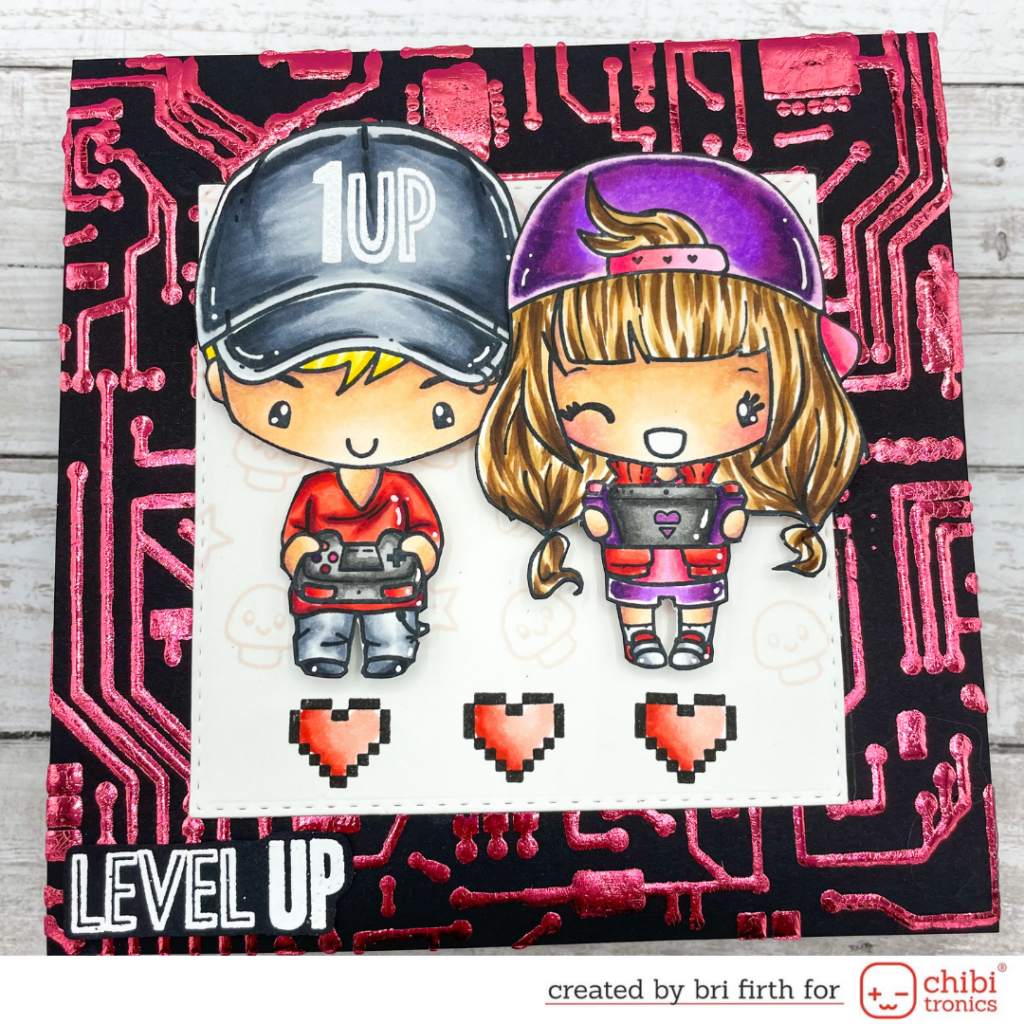 I stamped the accessory gamer images from the Gamer Couple set in light pink ink onto the white stitched die cut. I used foam tape to attach the boy and girl images to the white square. For the techie background, I used the Circuit Stencil and Pink Melon Deco Foil to coordinate with the rest of the card.
The image below displays the slider circuit I created with the Red Sticker Lights and Copper Tape. Slider circuits are fun to make because you can choose whether you want all the lights to light up at once, or you can select which lights to glow independently.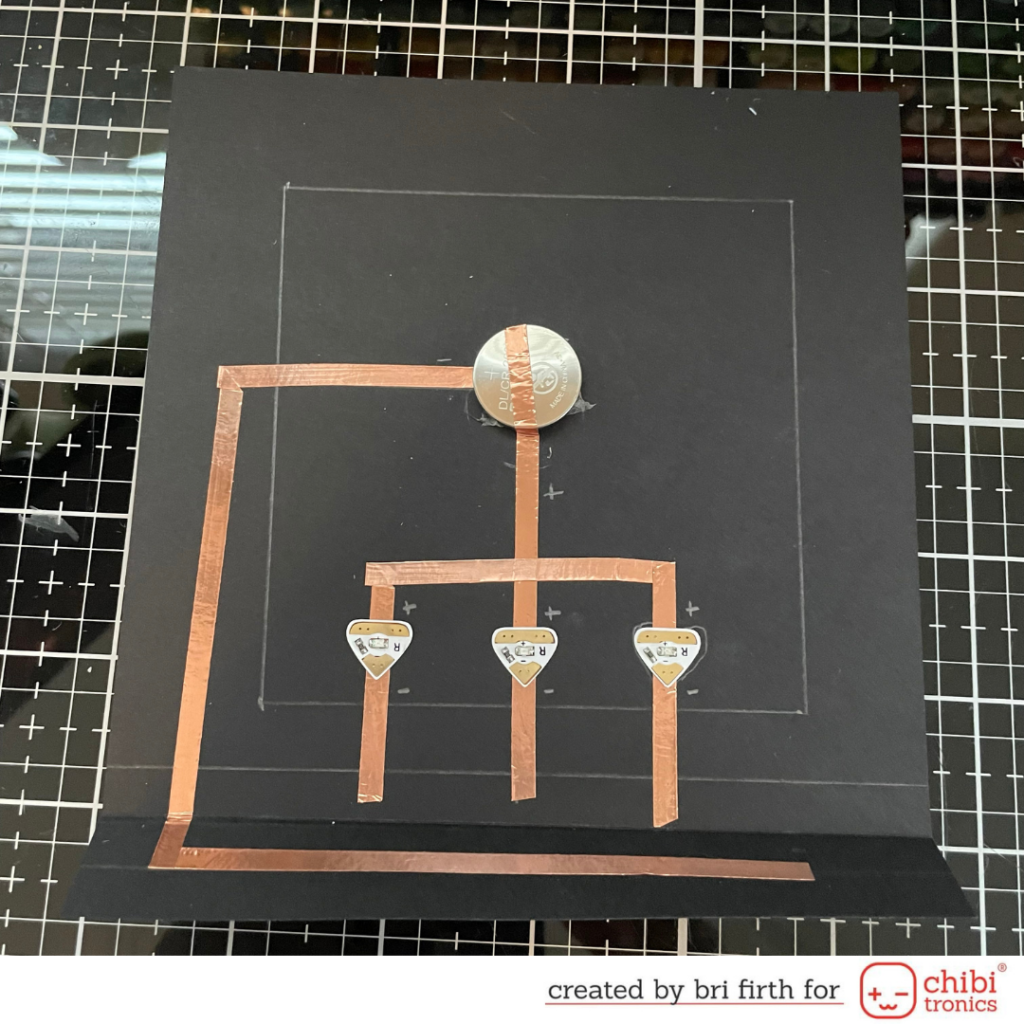 Hope this lovable creation inspires you today!
-Bri
Bri Firth Creates
Supplies
Sampler MegaPack Sticker Lights
Copper Tape
Gamer Couple
Circuit Stencil
Pink Melon Deco Foil
Deco Foil Transfer Gel
Gamer Couple Valentine's Day Light Up Card with Chibitronics