Hello, friends! It's Wei Wei here with this cute light up card featuring Chibitronics LED and Heffy Doodle Hootiful Clear Stamp Set.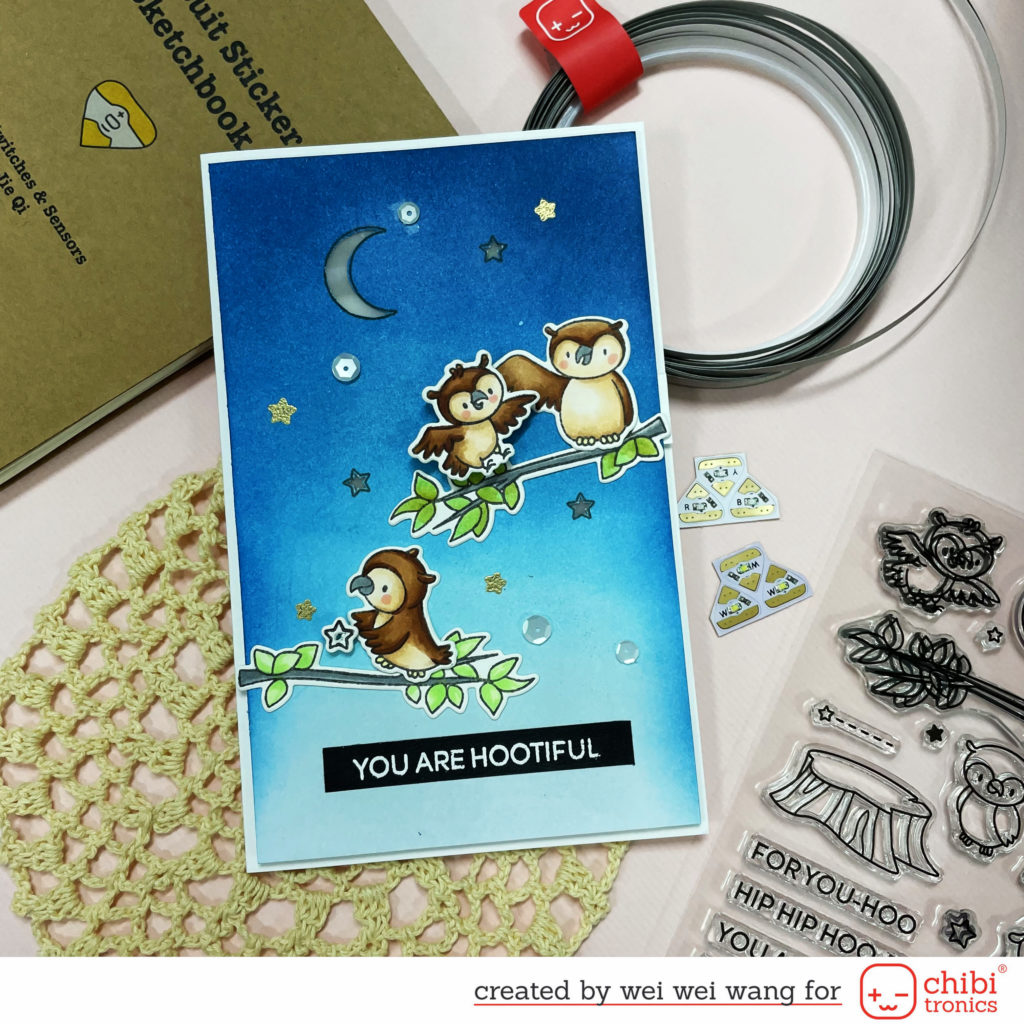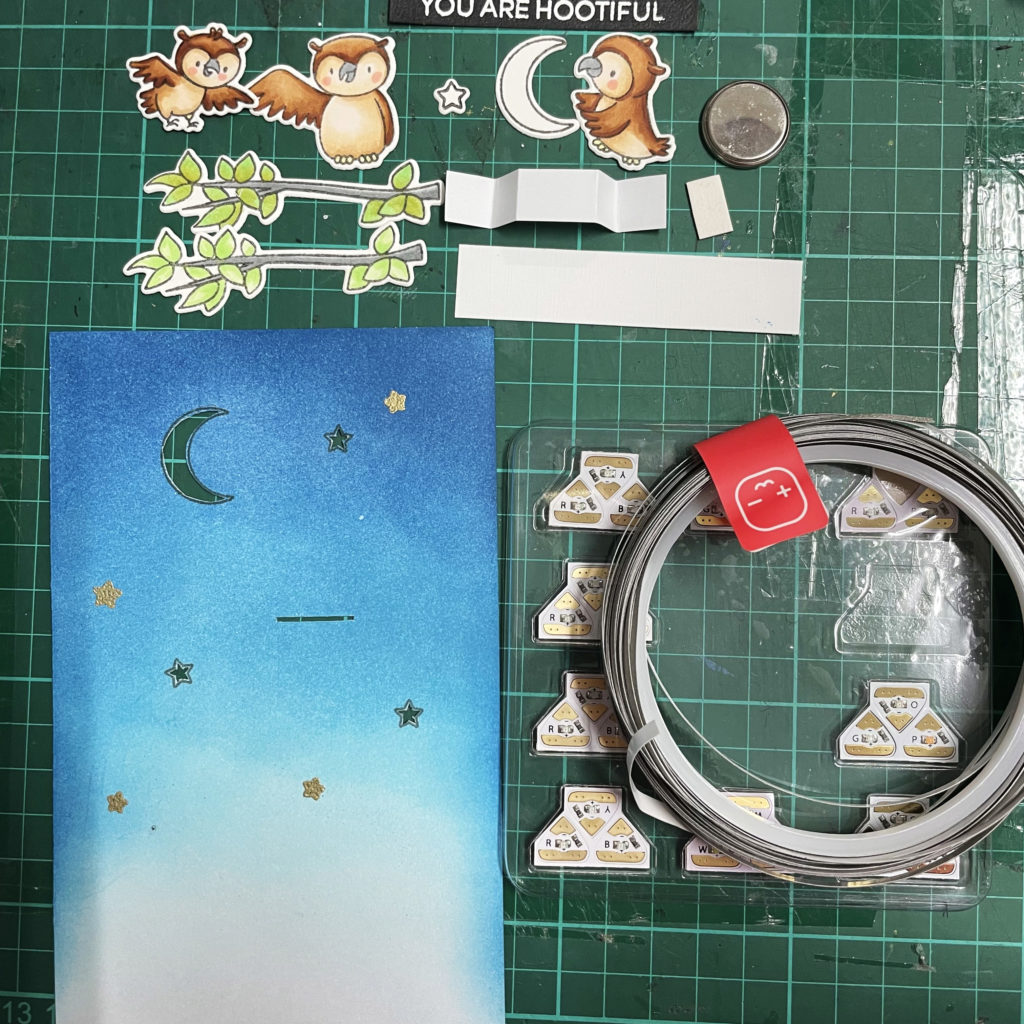 I started by creating the inking background with distress inks and blending tools. Then, I stamped the moon and stars in black, cut out, and back them with vellum. Next, I stamped the cute owls and branches, and colored with Copic markers.
Here's my circuit template: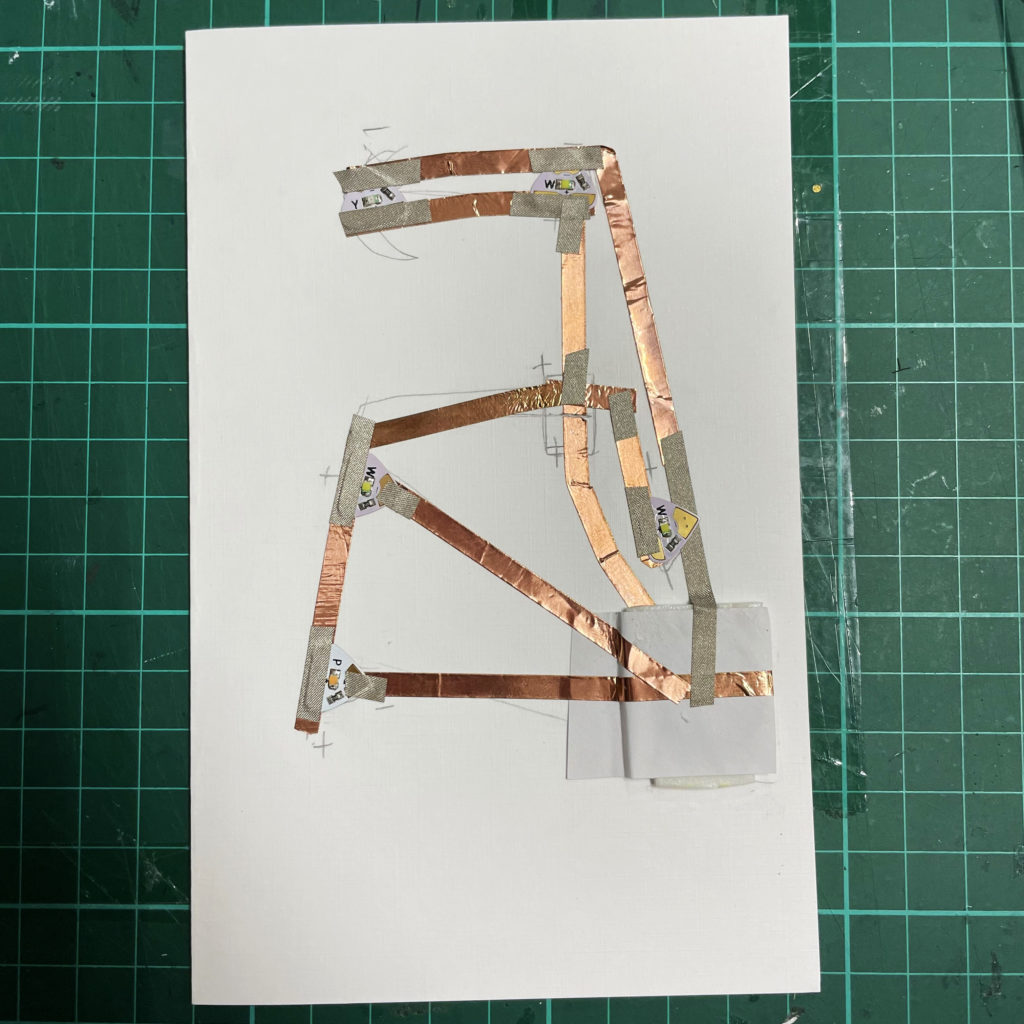 I built my circuit with Copper tape and Conductive Fabric Tape. I also cut a tiny gap at the place where the switch made at there. The LED stickers are from Lights Sampler MegaPack (30 LED Stickers) Red, Yellow, Blue, Pink, Orange, Green and White.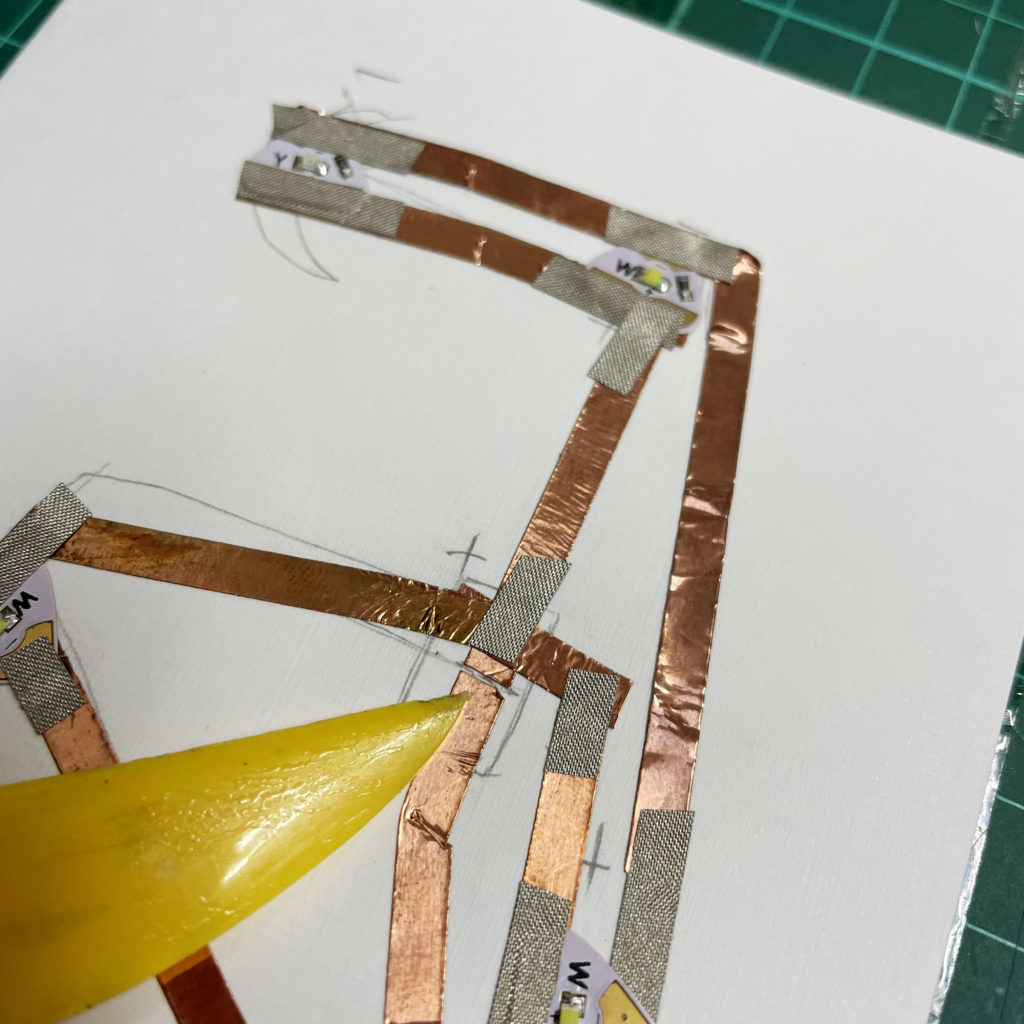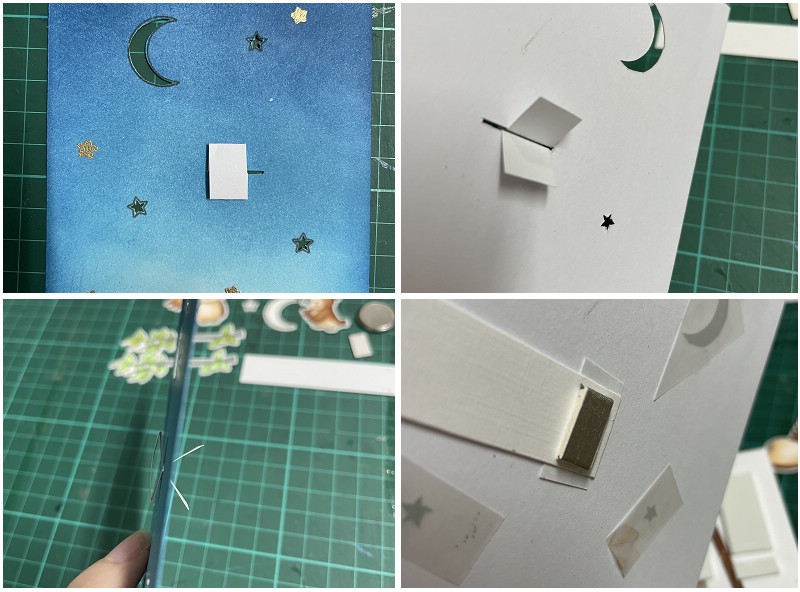 For the switch, I cut out a tiny gap on the inking background. Then, I created a pull tab and adhered one chipboard wrapped with Conductive Fabric Tape underneath the pull tab. When you pull the tab to the right direction, the copper on the switch closes the gate, completing the circuit.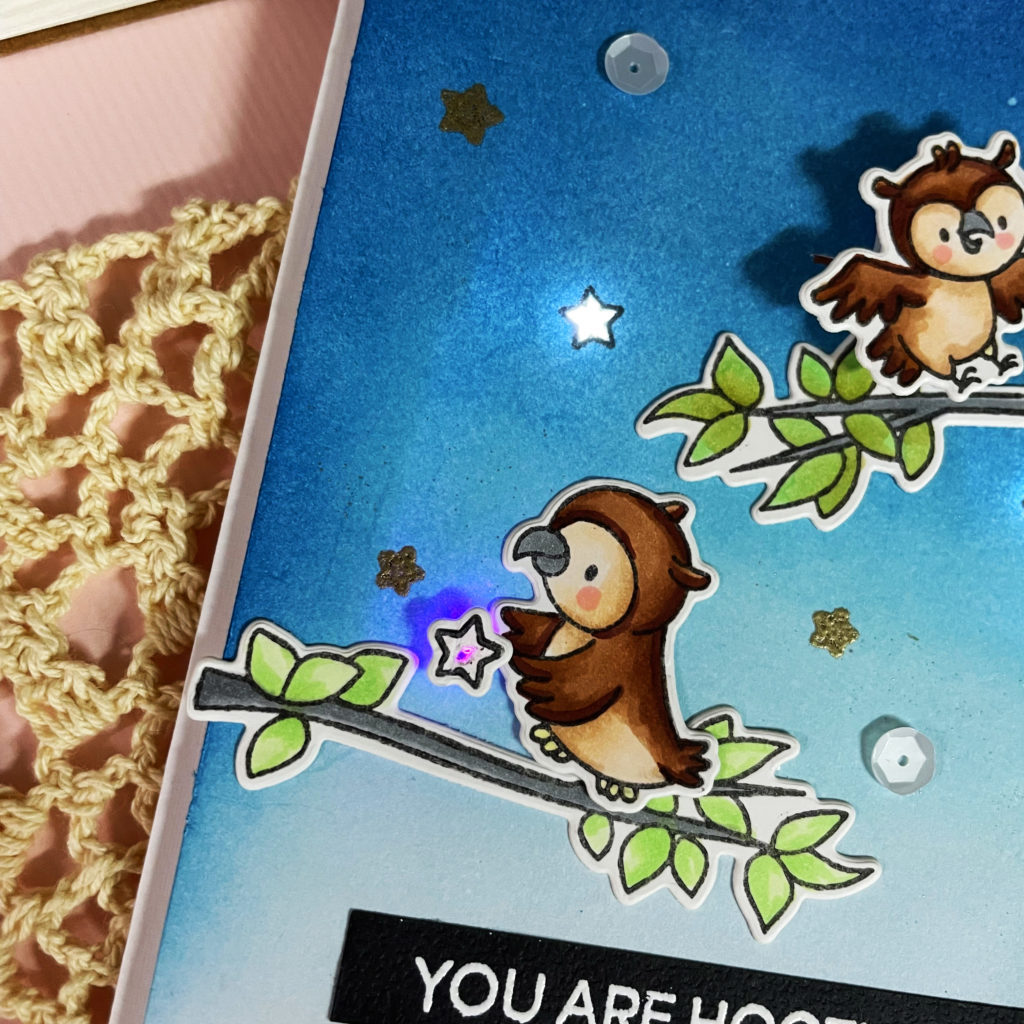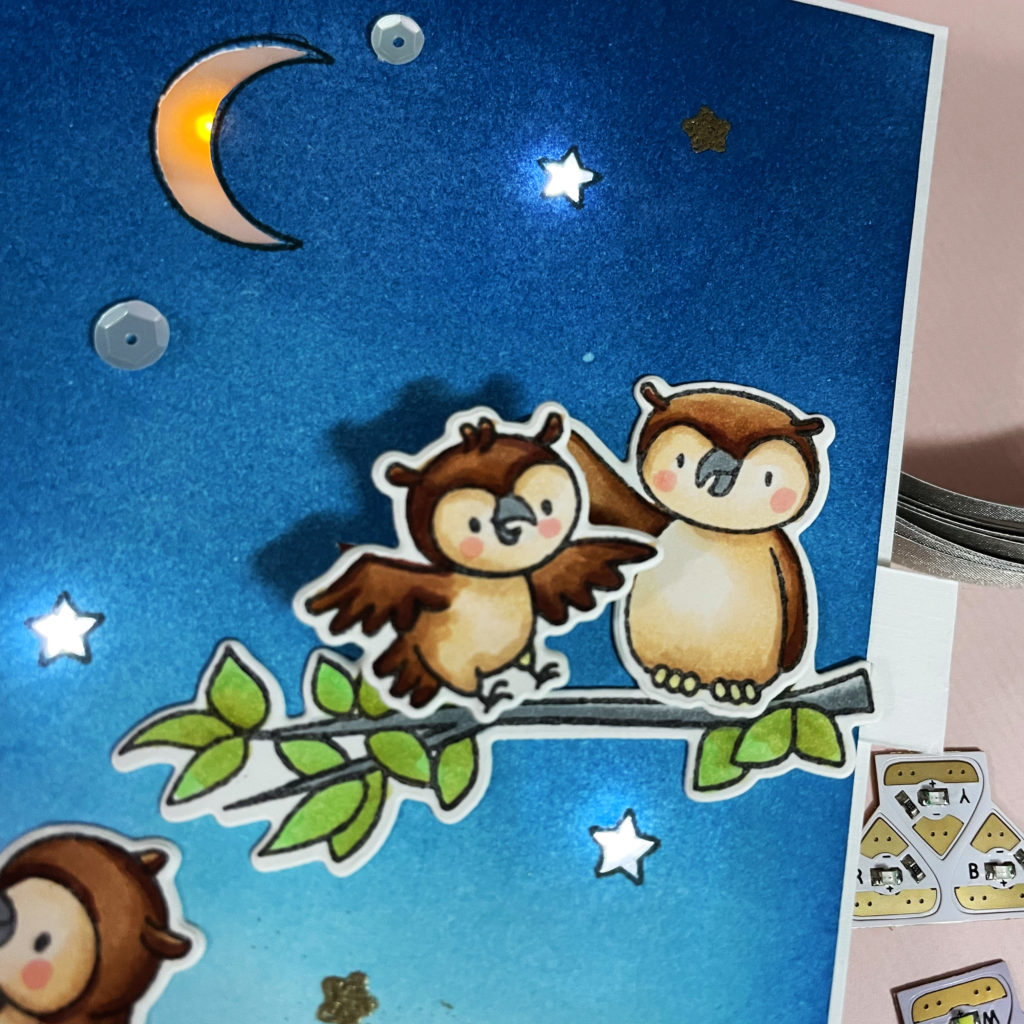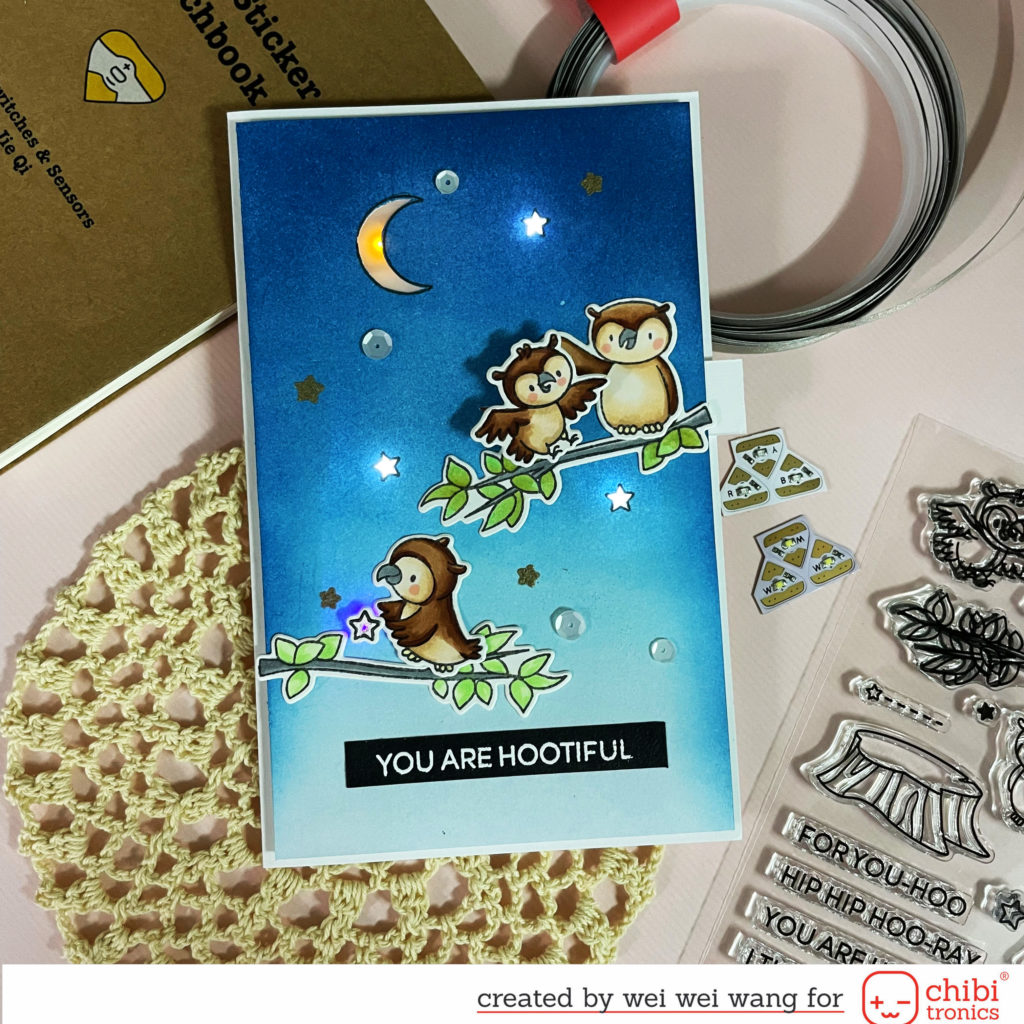 That is all from my side today. I hope you were inspired and give Chibitronics products a try!
Have a great day. Thank you!