Hi Everyone, Melissa here.
Today I am sharing a light up card featuring LED Stickers and Fabric Conductive Tape from Chibitronics. This card also features the Blast Off stamp set from Gerda Steiner Stamps.
This card works by using a 'Slider' technique. The rocket will slide up, turning on the lights. For more details, please keep reading…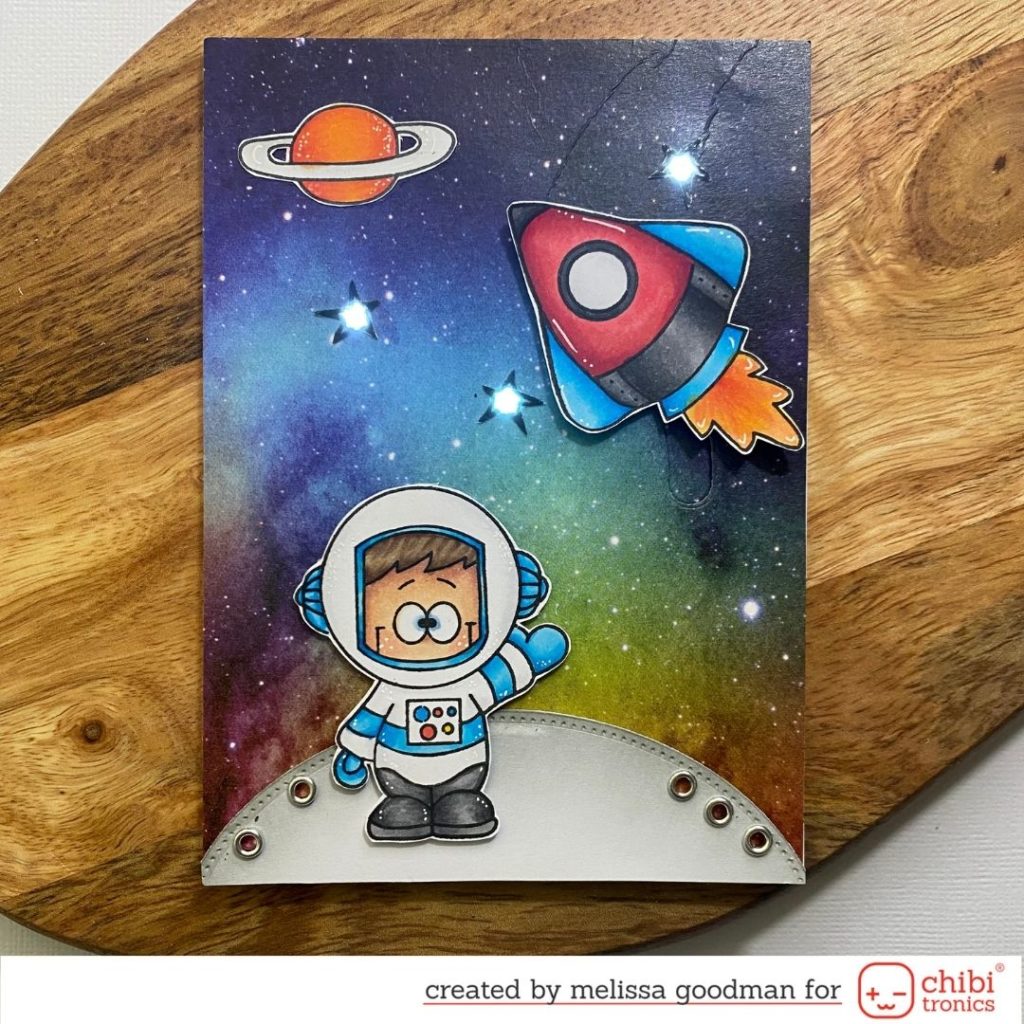 Firstly, I have stamped the images onto X-Press it Blending Card and coloured them with Copic Markers. I fussy cut around the images leaving a small white border and set them aside. The stars have been stamped onto vellum. Card Base: 14x10cm.
I created the background using wide Washi Tape from Altenew. the moon is an oval die and coloured with Distress Oxide Black Soot Ink. I added some silver eyelets for some texture.
I have punched small circles where I want the lights to be.
I have also cut the 'slider' pieces from the card. keep the cut out pieces. (This will be placed back under the rocket).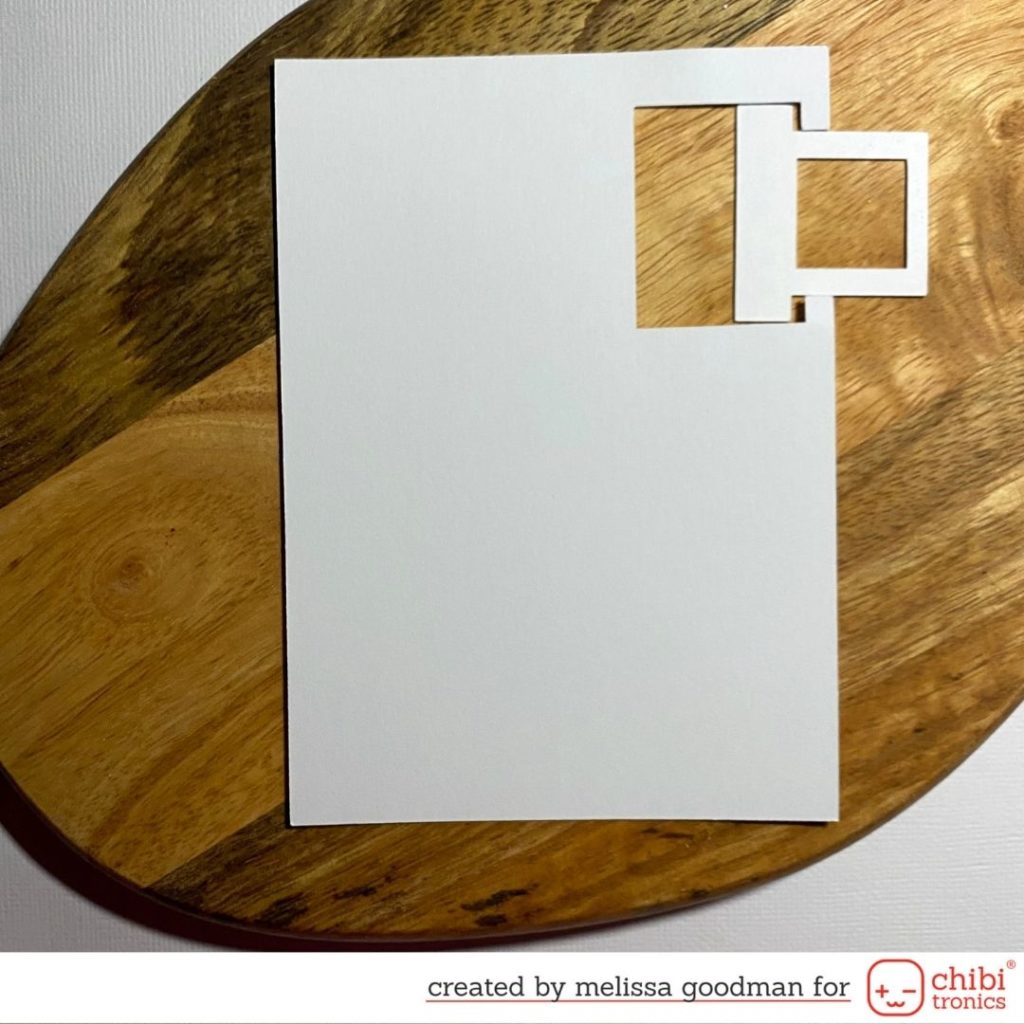 This is the battery holder. I used the Silhouette Cameo to cut the layers for the battery holder. I glue 6 of these together for a 2032 battery. I glue them together using a Liquid Glue and allow them to dry completely before putting the card together.
I put plain card stock on the back of this to finish the card.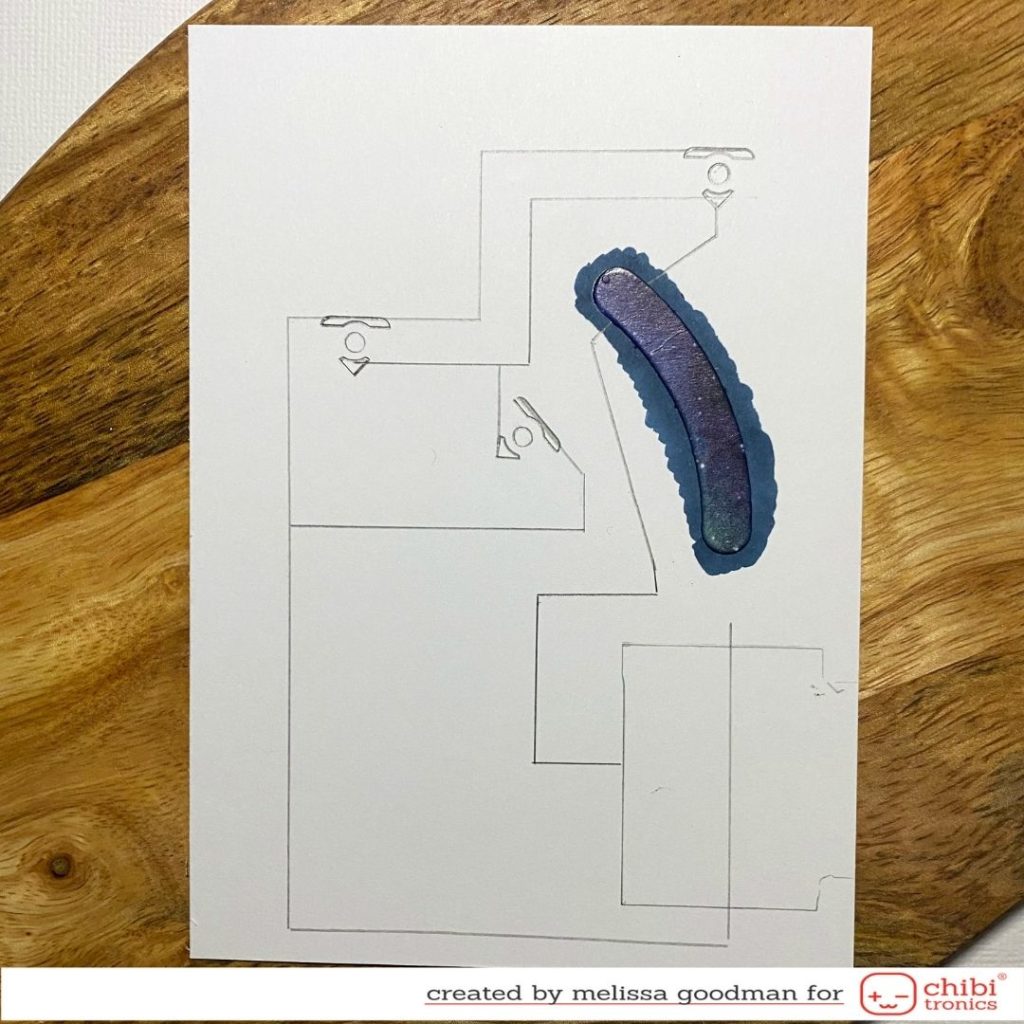 The circuit has been made on another piece of white card.
I have traced the circles, slider and battery holder onto this card.
I then mapped where I wanted the conductive tape and lights to go. This makes it easier for me to complete the circuit.
I have also added the die cut piece of the slider and coloured around it with a dark blue Copic Marker just in case things don't quite line up.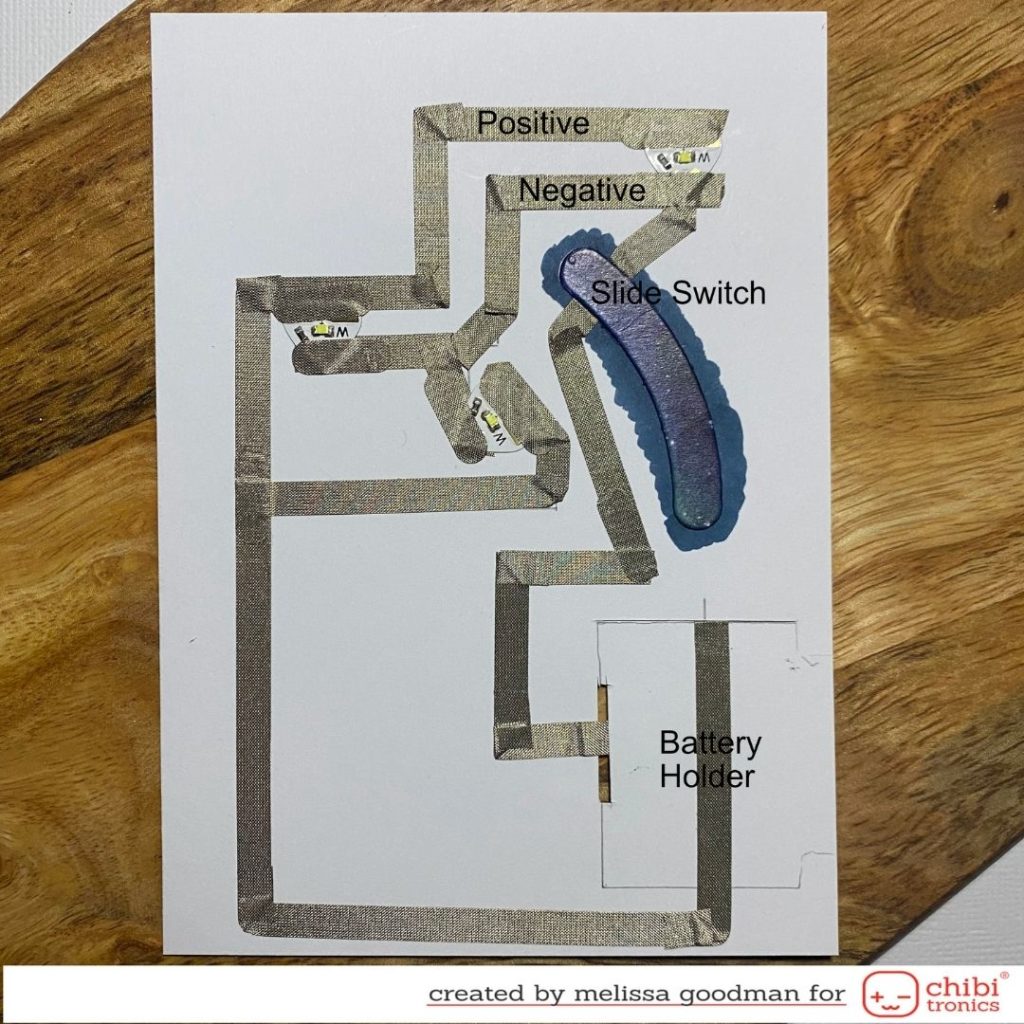 This is the circuit finished with the Fabric Conductive Tape and LED Stickers.
This card works my sliding the Rocket up the card.
When making this circuit, I have wired the positive straight to the battery and the negative will go through the lights then onto the battery. At the 'Slider' there is a break in the tape. This will be joined with tape on the back of the rocket to complete the broken circuit (see below).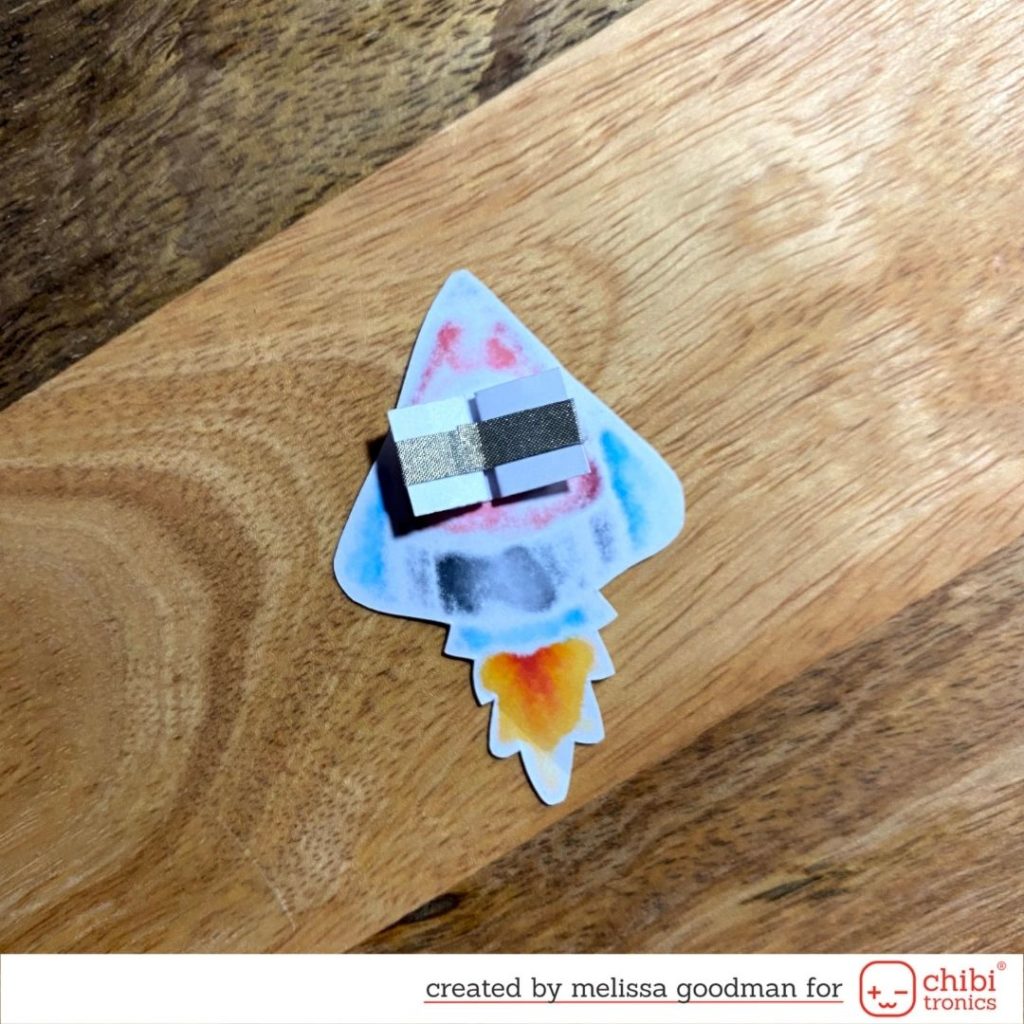 The circuit uses a 2032 batter to power it.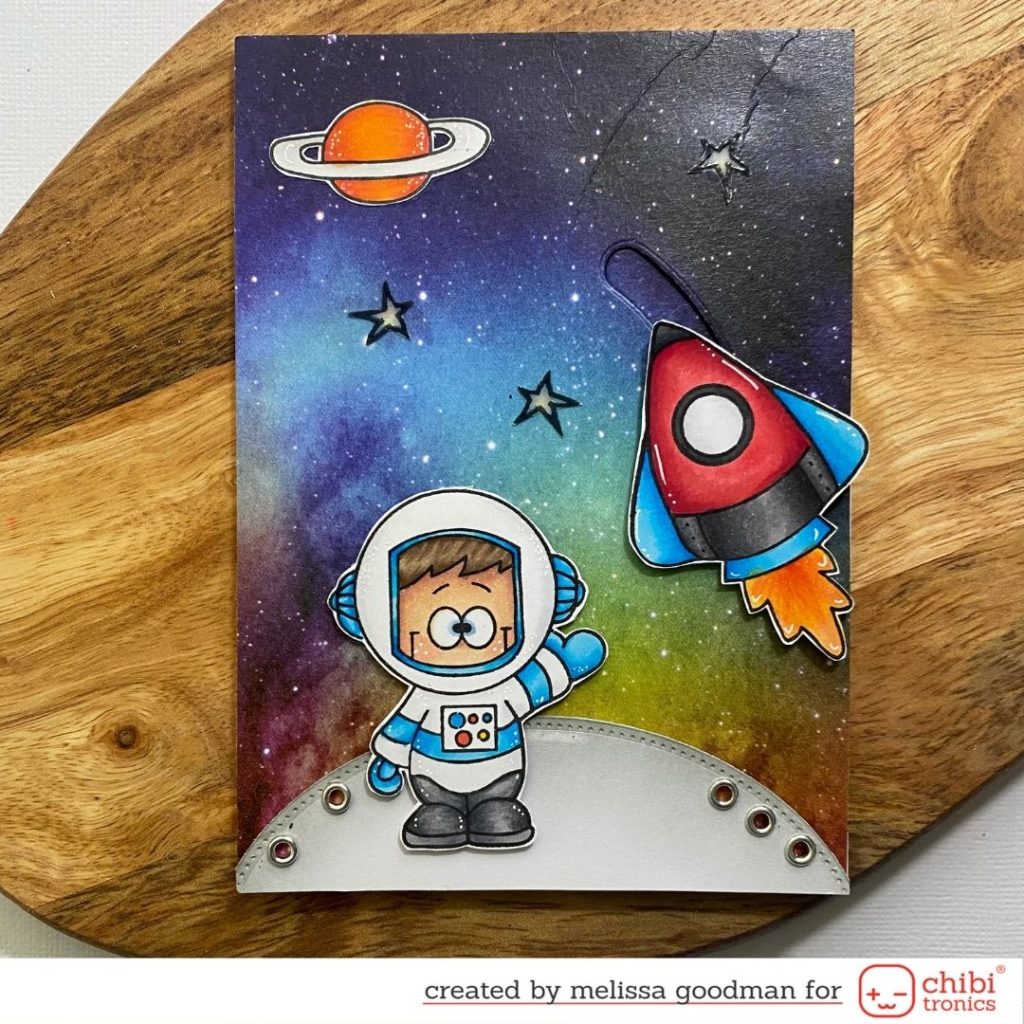 Now to light up the card. Simply slide that rocket up to the top of the slider and watch the magic happen!!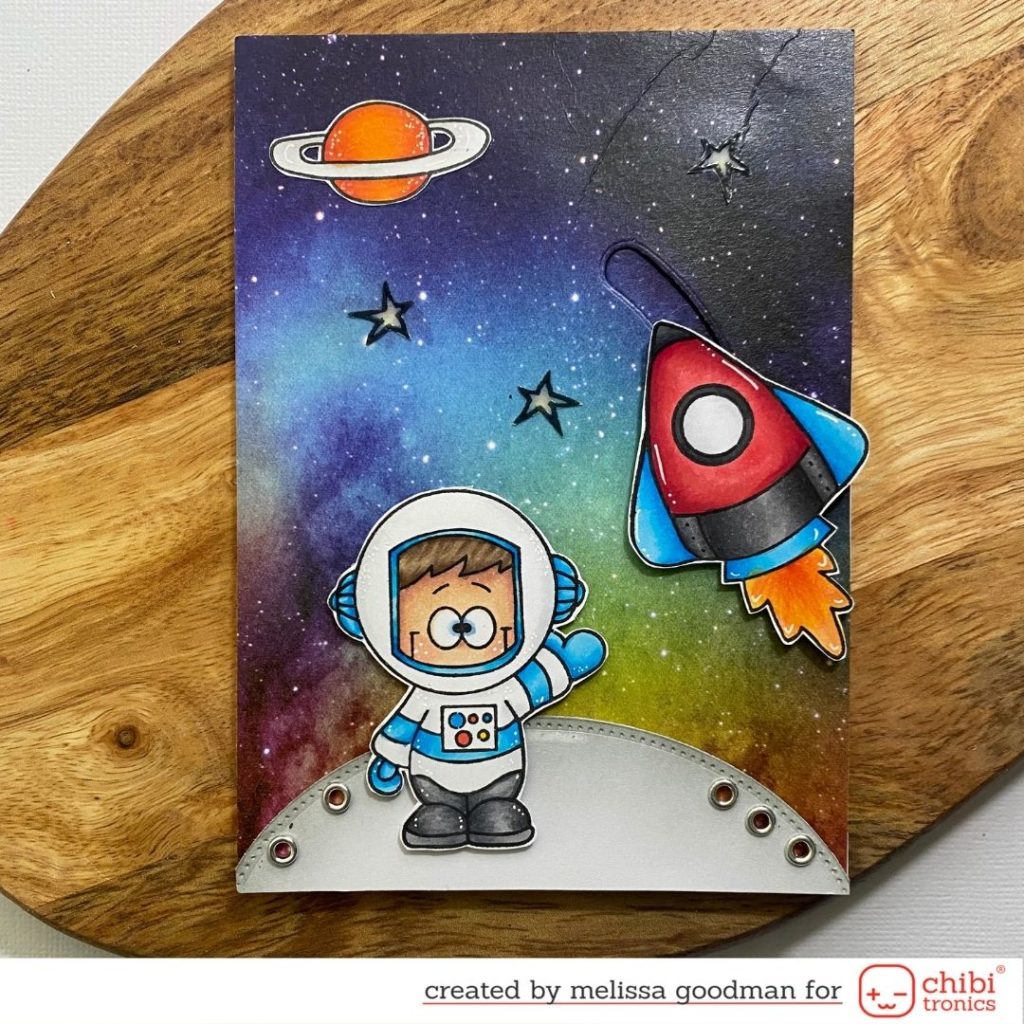 I hope I have inspired you to have a go at a light up card.
Melissa xxx
Supplies
Blast off using Chibitronics LED Stickers