Hi Everyone, it' s Wei Wei here.
Today I am sharing a light up card featuring LED Stickers and Fabric Conductive tape from Chibitronics. This card also features the 'Disney' products from Elle's Studio.
The inner of the card is a pop up castle. I made a pull tab as the switch to turn on the lights.
The circuit I used in this card as shown below: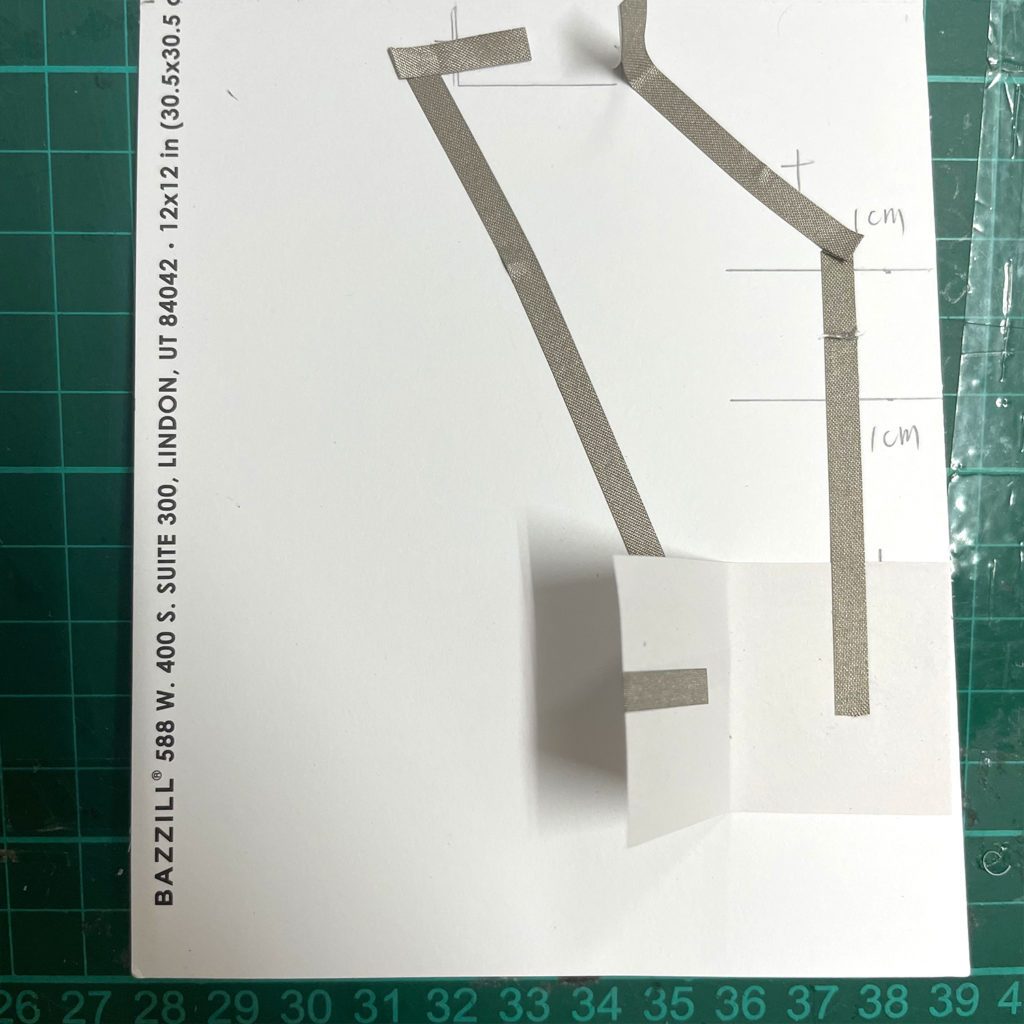 The circuit had been completed using the Fabric Conductive Tape. Then, I cut a tiny gap on the circuit where the switch was made at there.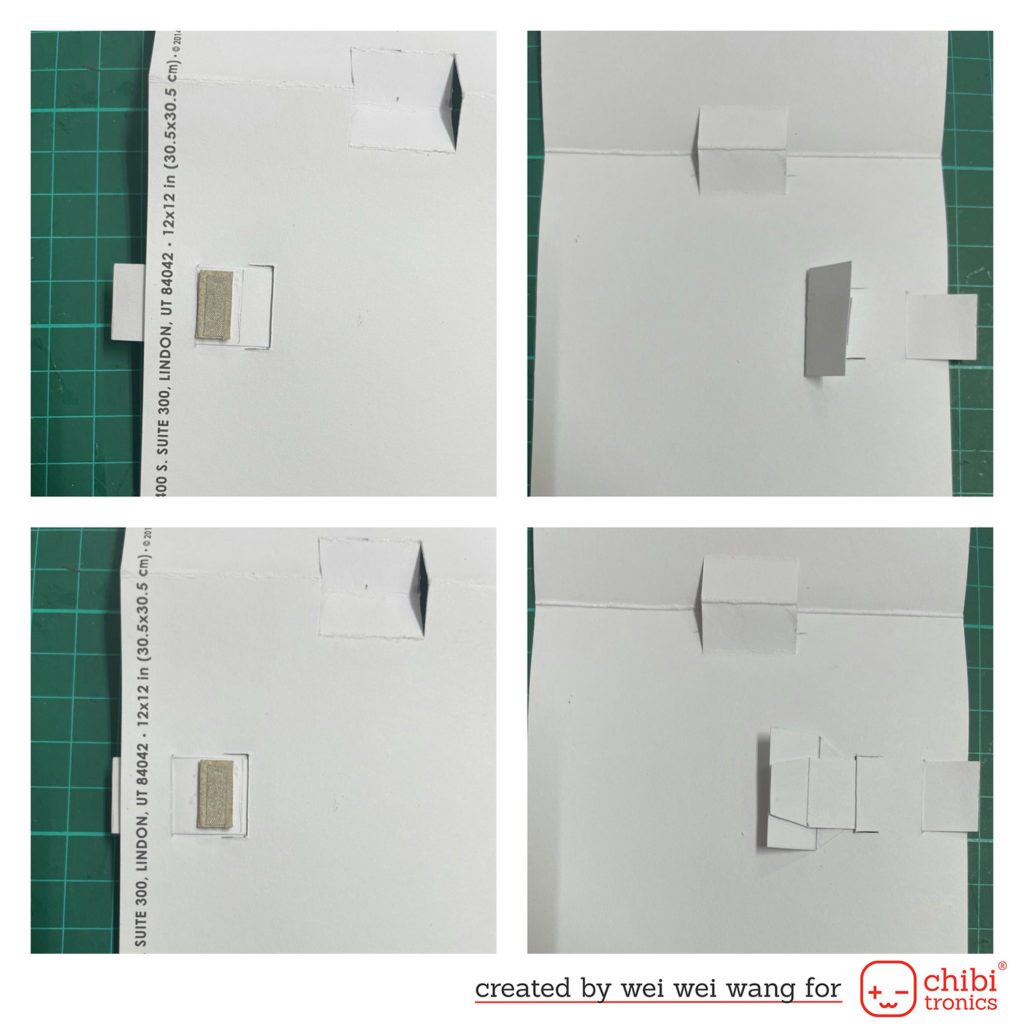 For the switch, I combined the flap pop up mechanism with my switch. I adhered a chipboard wrapped with Conductive Fabric Tape underneath the pull tab of the flap pop up.
After finished the basic circuit, time to start the 'castle' circuit.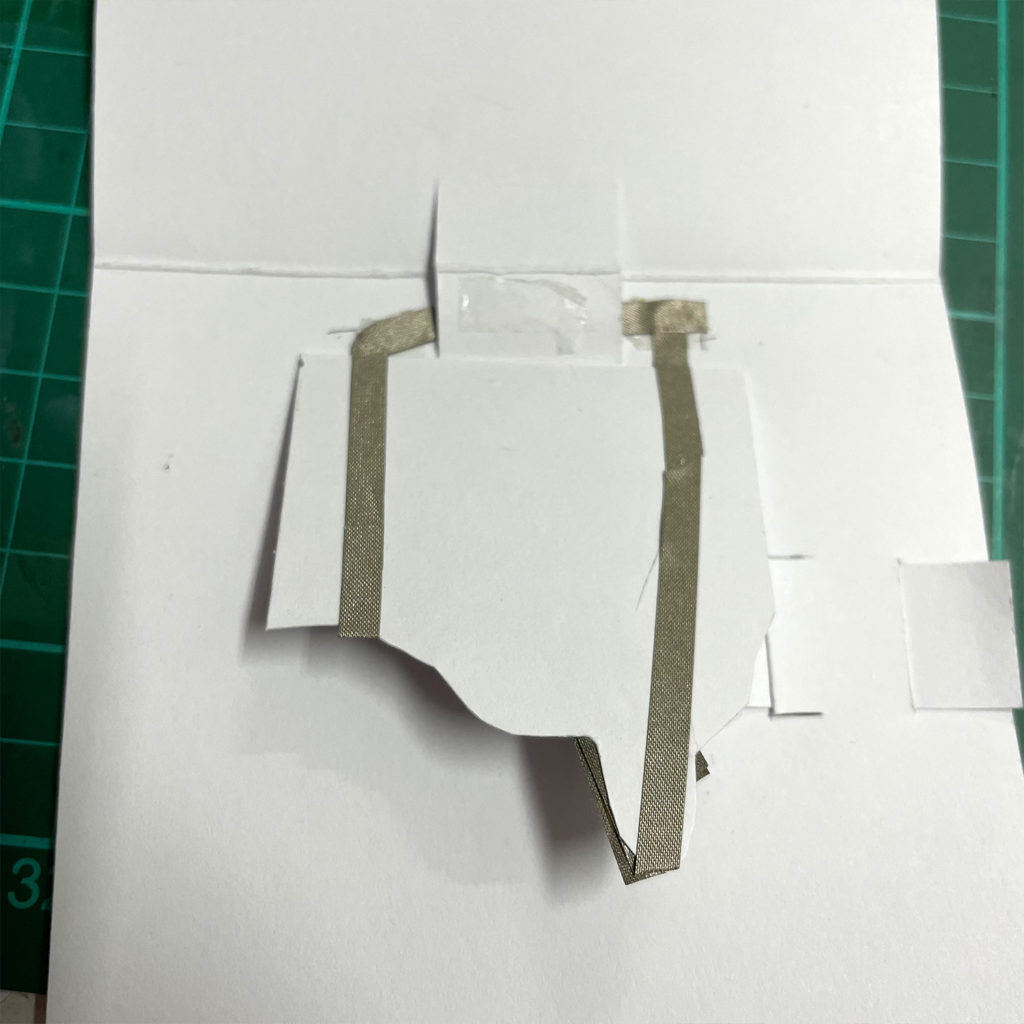 Next, I used Conductive Fabric Tape to connect the base circuit with 'castle' circuit.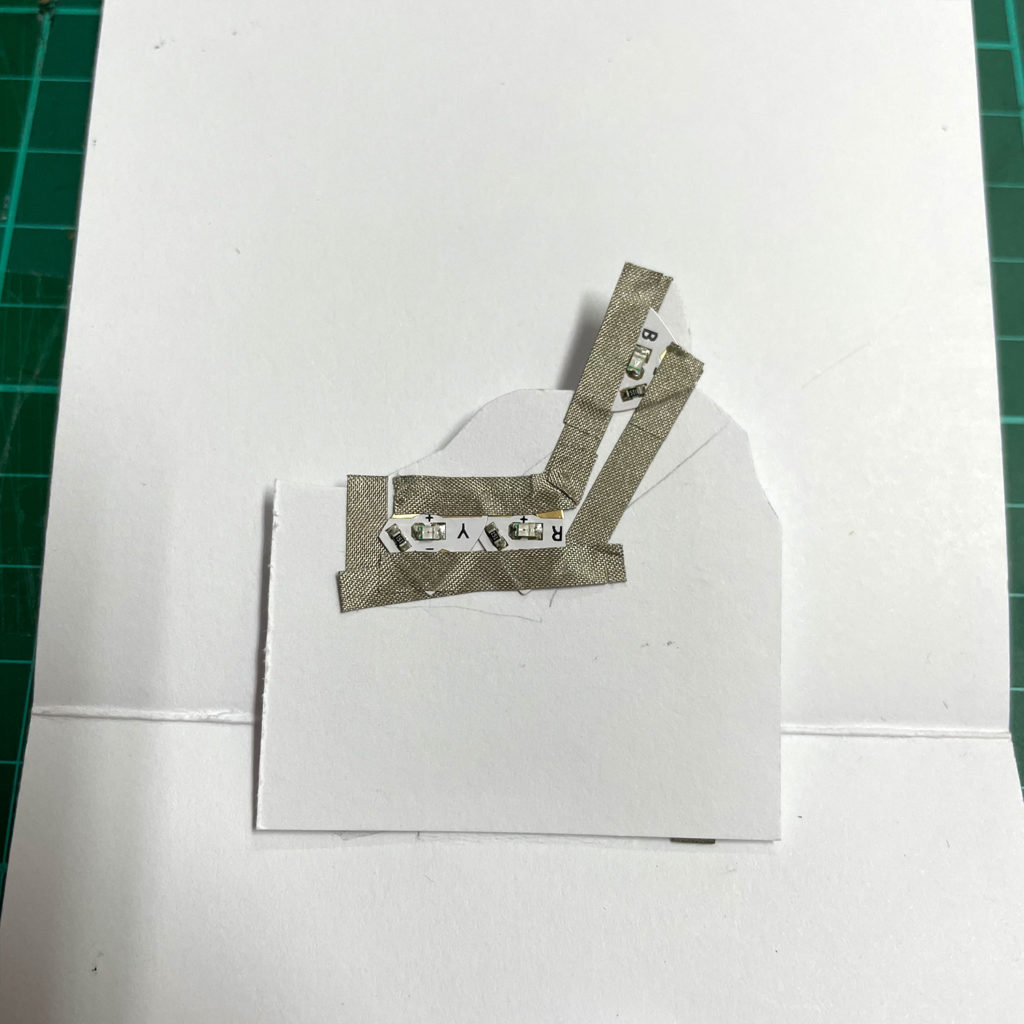 The 'castle' circuit consisted of Conductive Fabric Tape and red, yellow as well as Green LED sticker.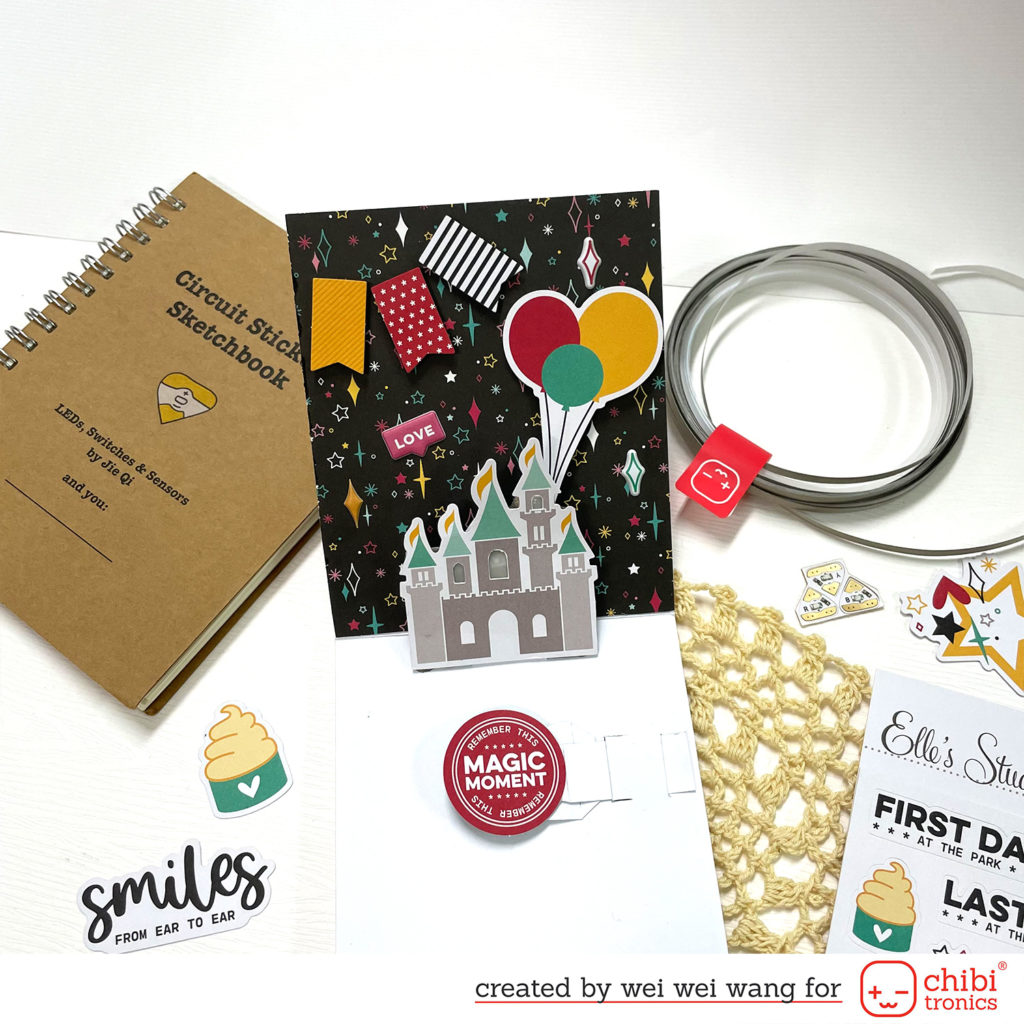 The red circle label is a flap pop up. It adds surprise and intrigue to my card. Another circle label image is hidden underneath which is revealed as the tab is pulled. Meanwhile, the switch attached underneath the tab can turn on the castle's lights!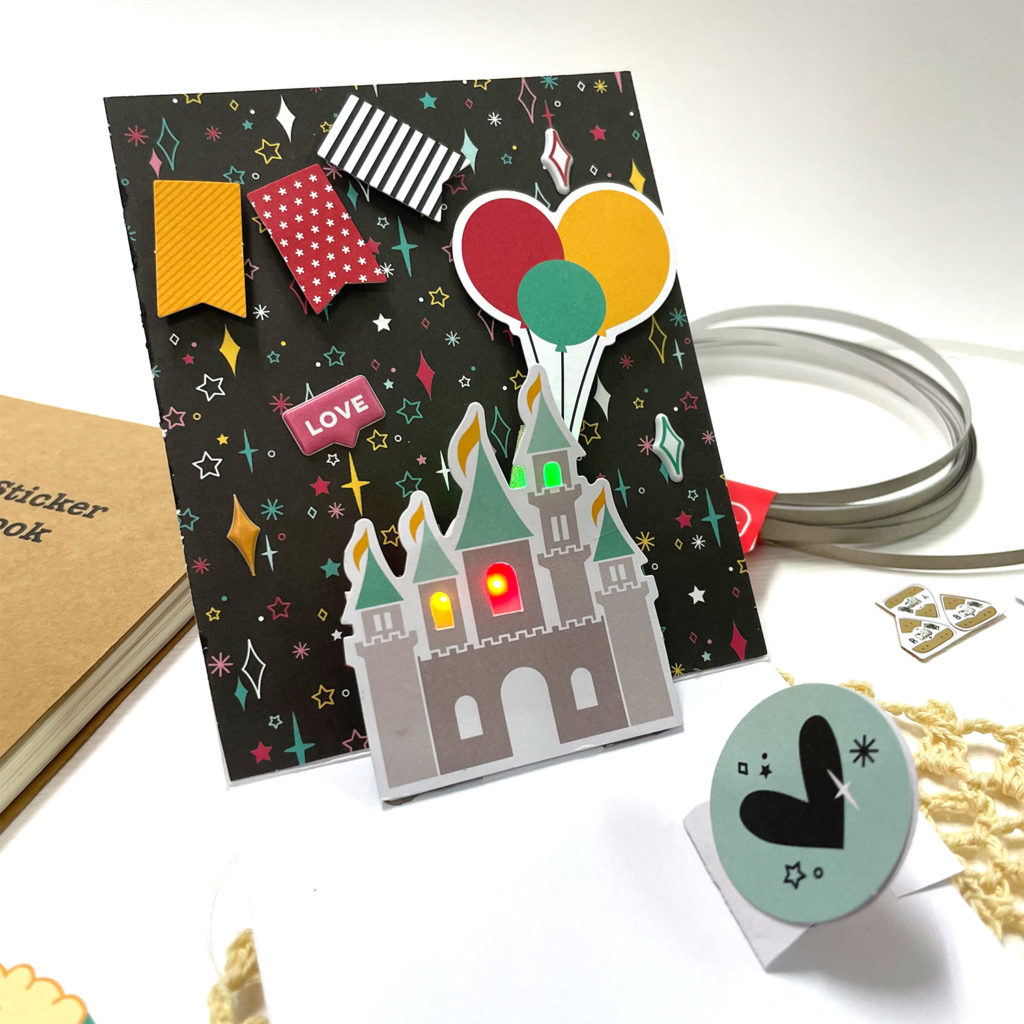 I hope I have inspired you to have a go at light up card.
Wei Wei xxx
Light Up Disney Castle Card