Hi friends – Bri Firth here!  Today, I am sharing a light-up card full of excitement. This carnival themed creation was created with the Fun Fair Limited Edition Kit from Sonoran Desert Crafts and light up components from Chibitronics. This interactive card features Effects Stickers, Sticker Lights, Copper Tape, and Conductive Fabric Patches from Chibitronics. For more details on how I created this fair-y fun mini slimline card keep reading below. There is a full video tutorial at the bottom of this post as well!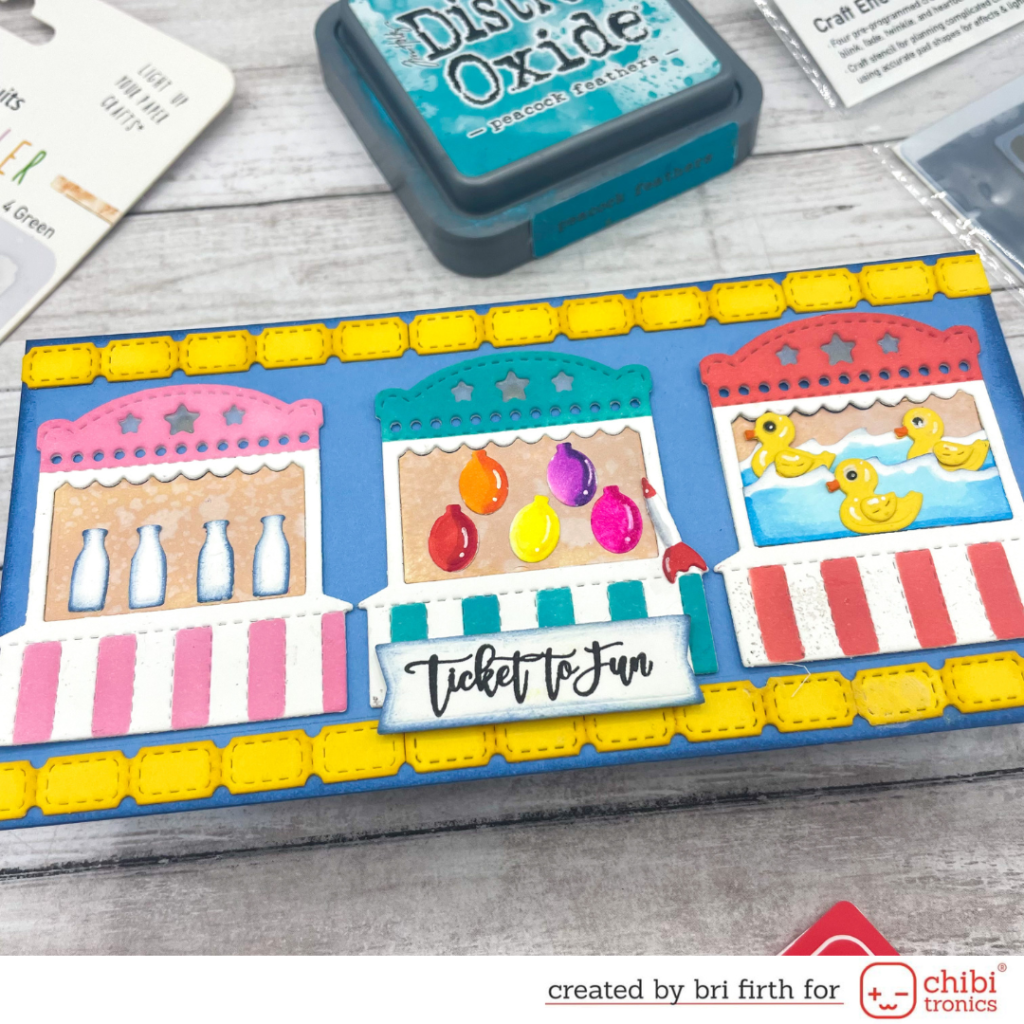 The game booth die set included in the Fun Fair LE Kit is so fun and unique! It is completely customizable to showcase a variety of fair games. The kit even comes with a mini stencil to ink blend the stripes onto the booths perfectly. The little ticket die cuts are also from the same set and they made a great border for this card. I used Distress Oxide inks and Copic markers to add colors and shading to these carnival pieces.
In the photo below, you can see the circuit I created for this mini slimline up card. I used White Sticker Lights and Blink Effect Sticker for this card. I love how bright the white lights are shining! For more details on the Effects Stickers check out this tutorial page.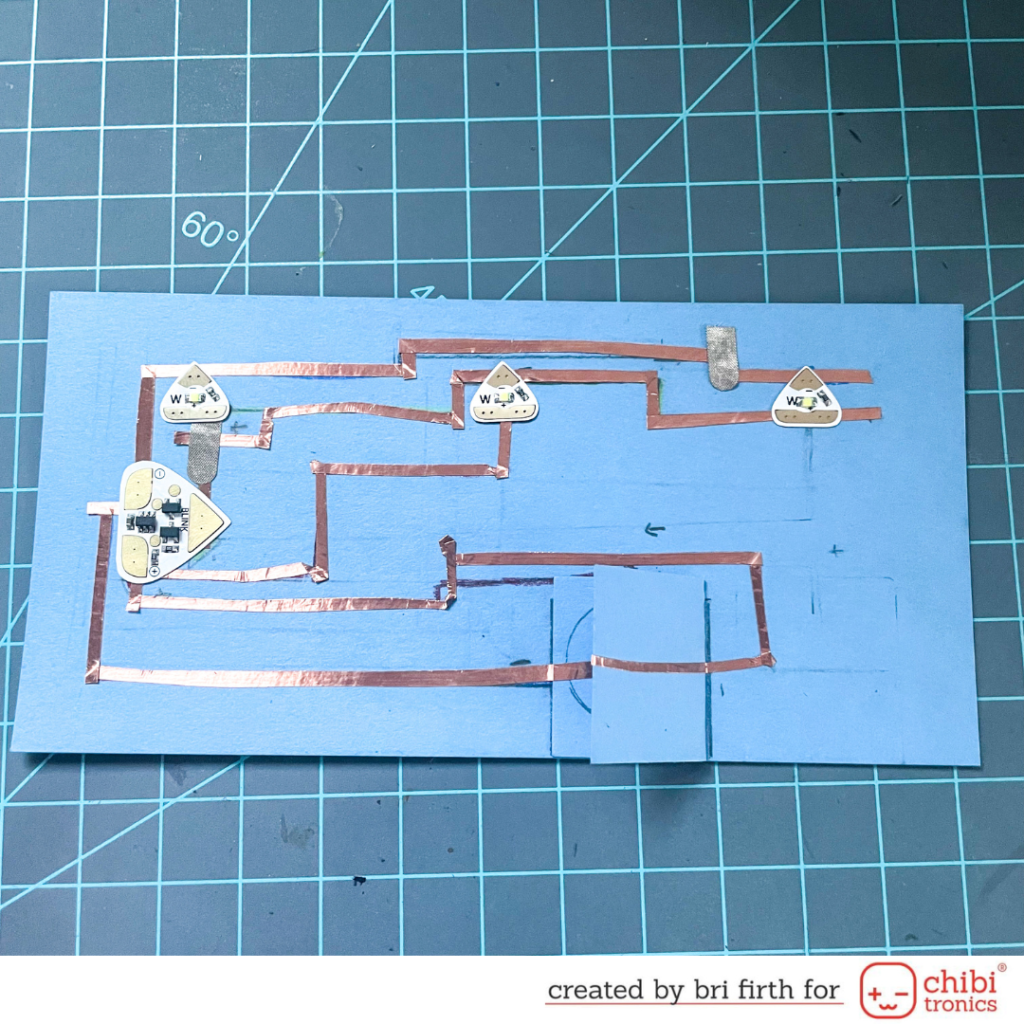 By using the Blink Effect Sticker, I created a circuit so that the lights alternate when they blink. On this card the two outer lights blink simultaneously while the middle light blinks when the outer lights are off.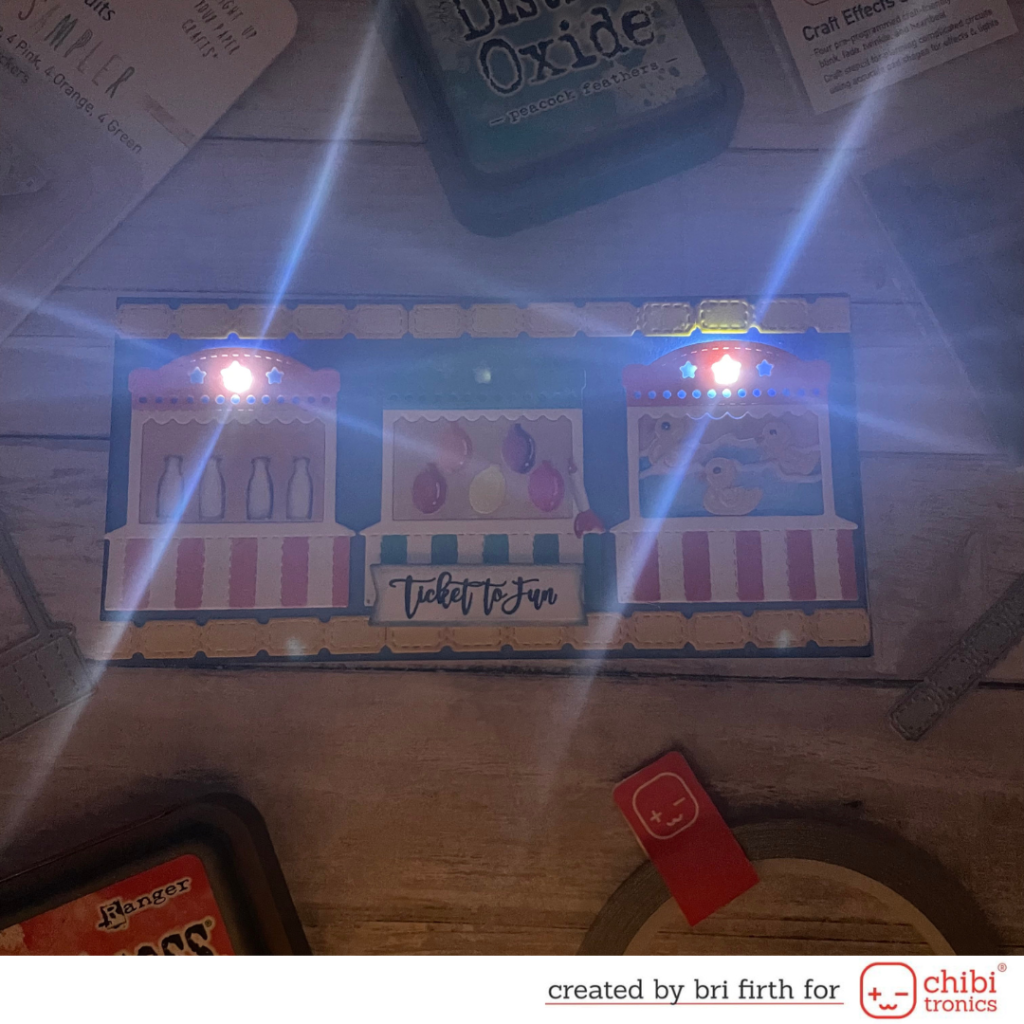 Check out the video below for step by step instruction on how I created the alternating blink lights:
Hope this creation inspires you today!
-Bri
Bri Firth Creates
Supplies
Sampler MegaPack Sticker Lights
Copper Tape
Conductive Fabric Patches
Circuit Stickers Effects Add-On + Stencil
Blinking Carnival Lights Mini Slimline Card