Hi, crafty friends!
The holiday season is coming.
I made a magical ornament with the LED sticker and the magical switches for this season.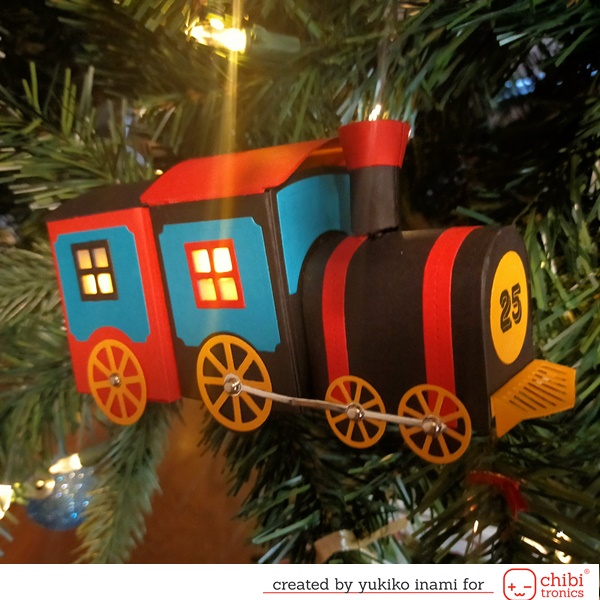 When you connect the trains the windows are lighted! It's magic!!
Do you guess what does happen? The keyword is "Reed Switch and Magnet"
Chibitronics has had a new release this month, Reed Switch.
This switch is a so easy tool to use. You can learn here and Jill's post how it works.
1. Supplies
I choose the train for my project today. I took the train ornament die set from my craft shelf. (sorry, it is not continued)
You can use some box-type ornament from your decoration goods.
I made the circuit panel sized for inside the box. I planned this circuit panel putting in the ornament.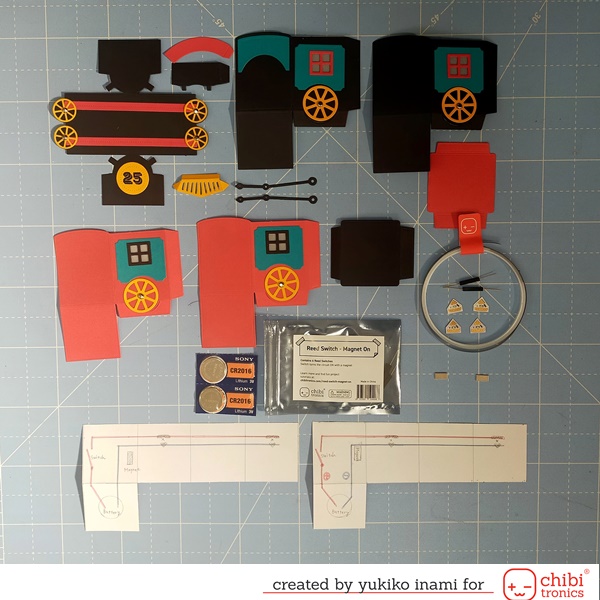 ・LED stickers; Chibitronics
・Conductive Fabric Tape; Chibitronics
・Cell battery; CR2016 ( This number means the diameter;20mm, thickness;1.6mm)
・Reed switch; 2
・Magnet; 2  I used the neodymium magnet.
2. Reed Switch
The reed switch is a very unique tool.
When a magnet-on reed switch is added to your circuit, electricity will not flow unless a magnet is placed nearby. This allows you to add another fun interactive element to your circuits!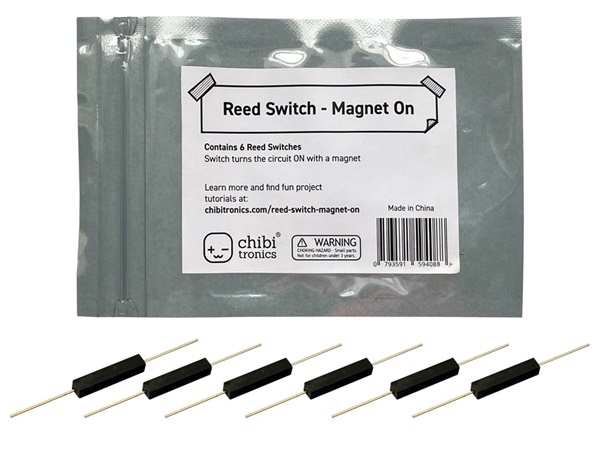 You can see how this switch works in the movie.
3. The Circuit
This is the sketch of the circuit.
The red line shows the positive path and the blue line shows the negative path.
The reed switch needs to be set between the battery and the light.
The sheet is the development view of the cuboid.
I planned to put it inside the train after making the circuit.
The magnet will work the other circuit when the trains are connected.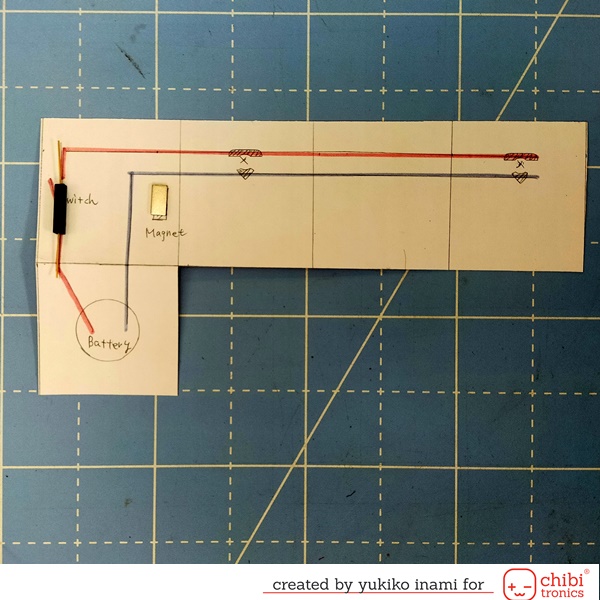 5. Setting the Circuit Inside the Train
I stuck the conductive fabric tape on my drawing sketch.
I checked the switching using the magnet.
I set the magnet at the switching point when two cubes were connected.
Then I set the circuits inside the train boxes.
When two trains come close, the magnet power reaches the reed switch of the other box.
Then the lights of both boxes are on. I hope the movie makes up for my lack of explanation.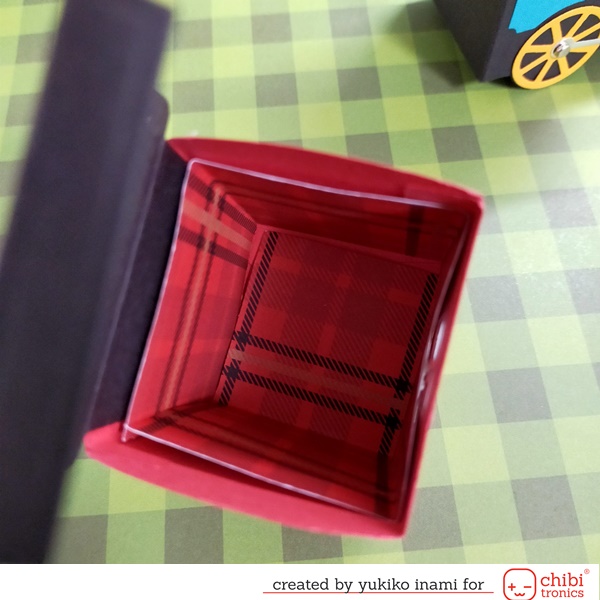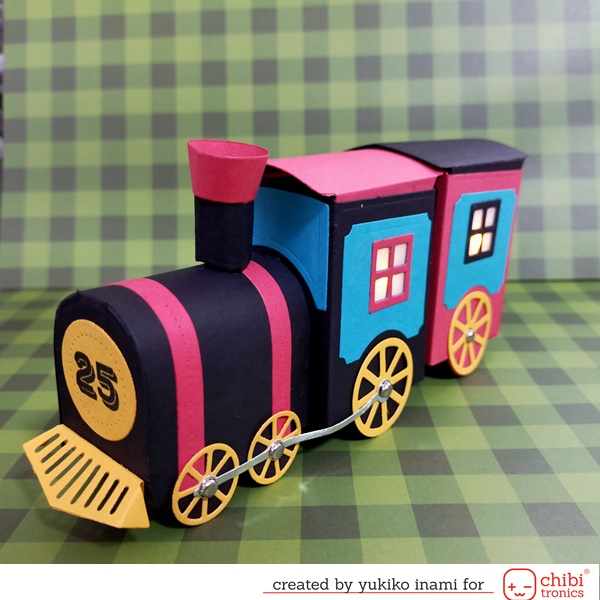 Do you find some decoration goods for setting your circuit?
I hope you enjoy using the reed switch and LED sticker in your project.
Thank you so much for stopping by today.
Have a wonderful holiday!
Yukiko I.


The Holiday Decoration with the Light and the Reed Switch