Hello everyone!! I'm Laura and I'm very excited to make this project on the Chibitronics blog showing this interactive card with the "Chibitronics LED Stickers" that I hope will inspire you!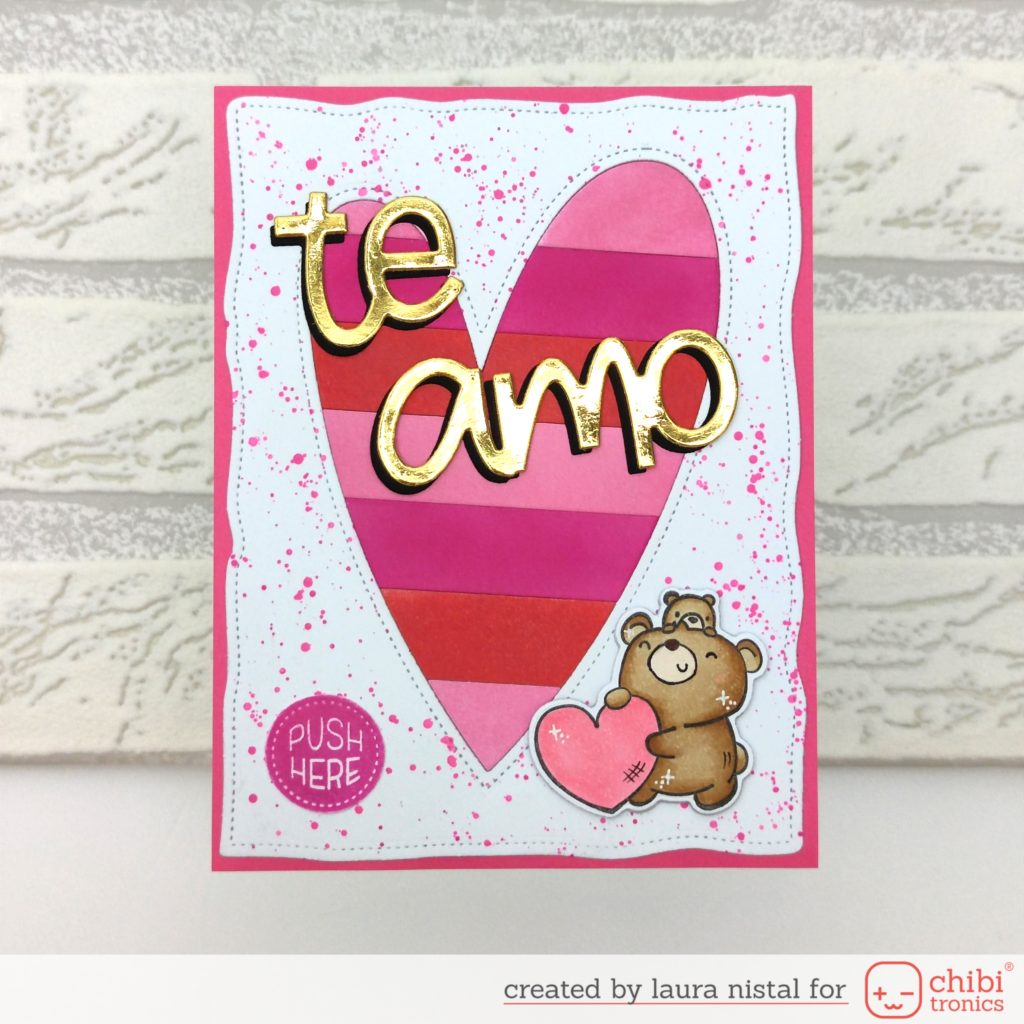 If you want to know all the details, please keep reading 👇
For this card I chose the "My favorite person" stamps from Mama Elephant which I painted with alcohol markers, and then I used a fine black marker and a white marker to give it a bit more relief.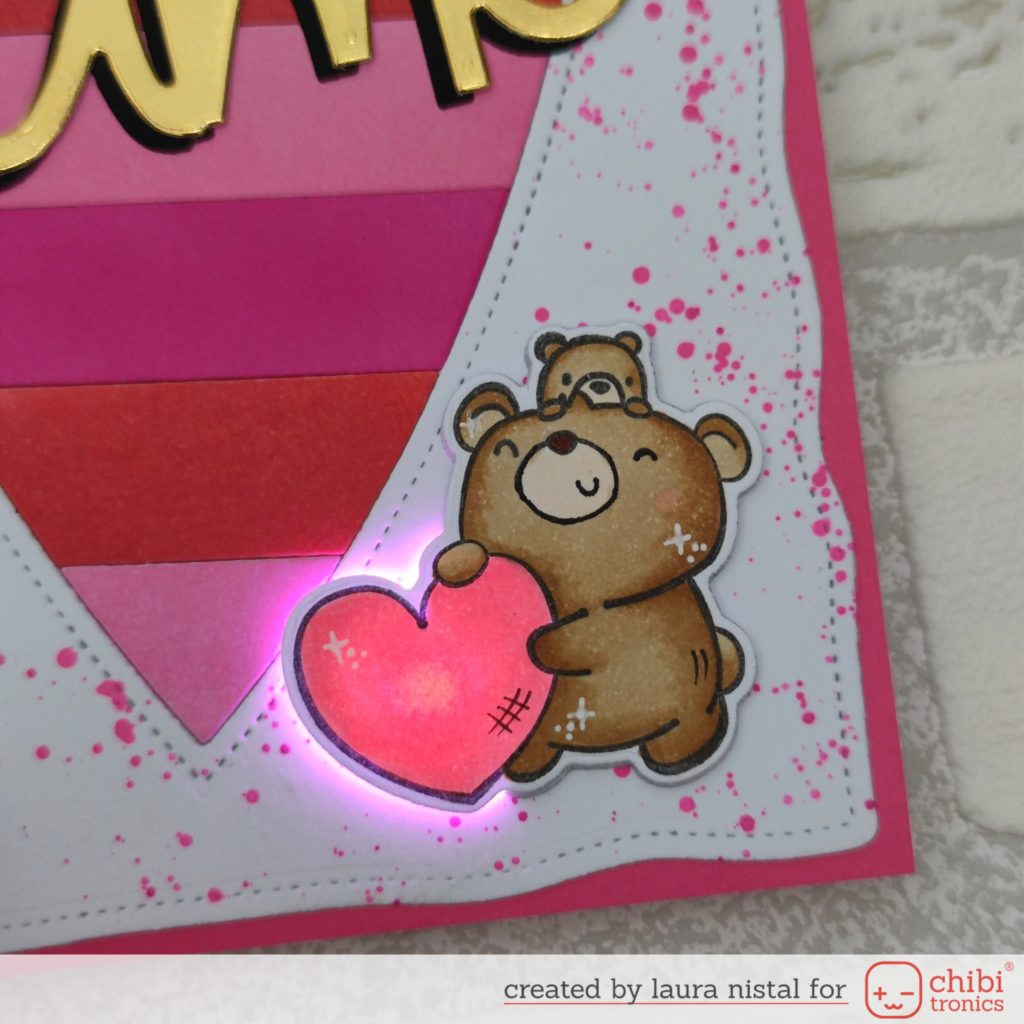 Then I prepared the background, which measures 4×6 inches and for this I used the "Mod Heart creative cuts" die that I cut out of white cardboard and then painted with distress oxide inks.
For the sentiment I used the "Spanish words creative cuts" die, also from Mama Elephant that I cut out of gold cardstock to give it an incredible prominence!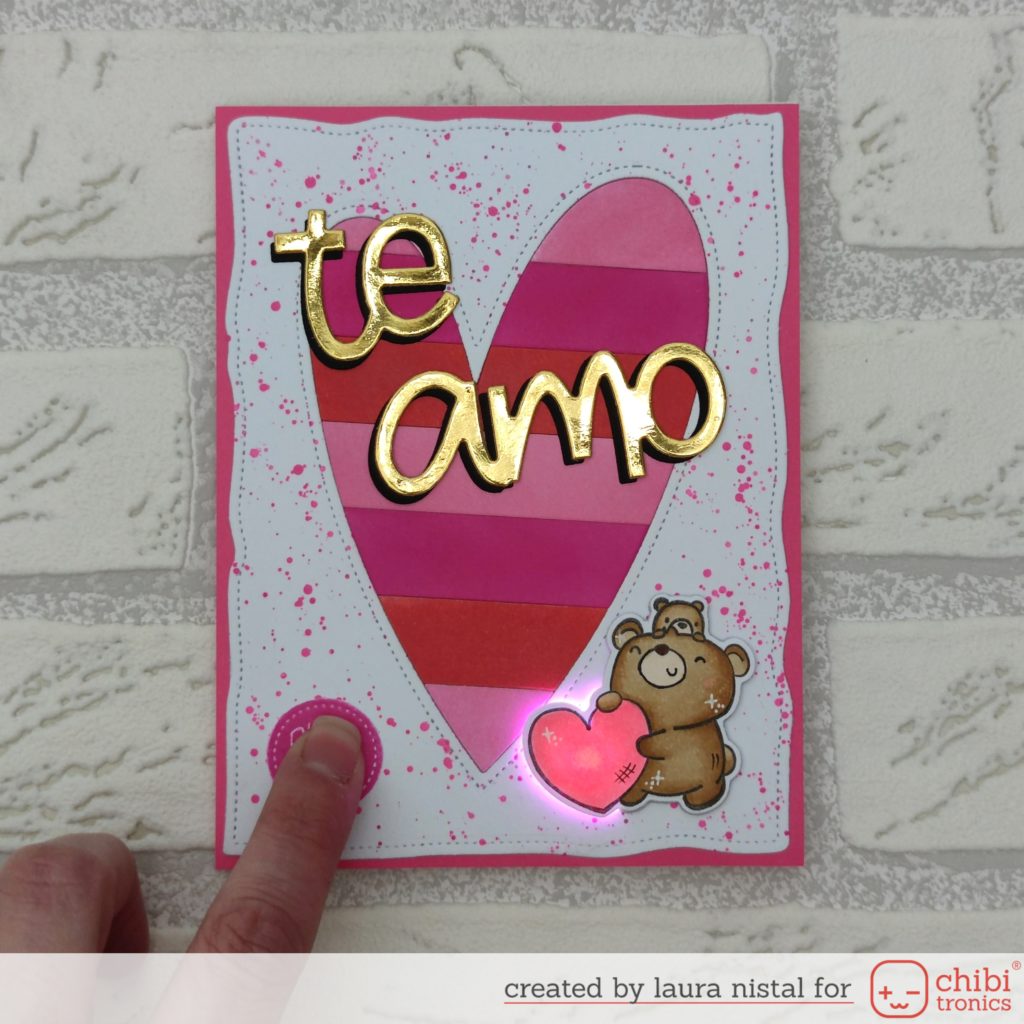 The circuit has been created using Chibitronics LED Stickers and Conductive fabric tape. This circuit will be powered by a 2025 battery and the lights will turn on with the press of the ''gifts" spot.
Here is a close up picture of the circuit.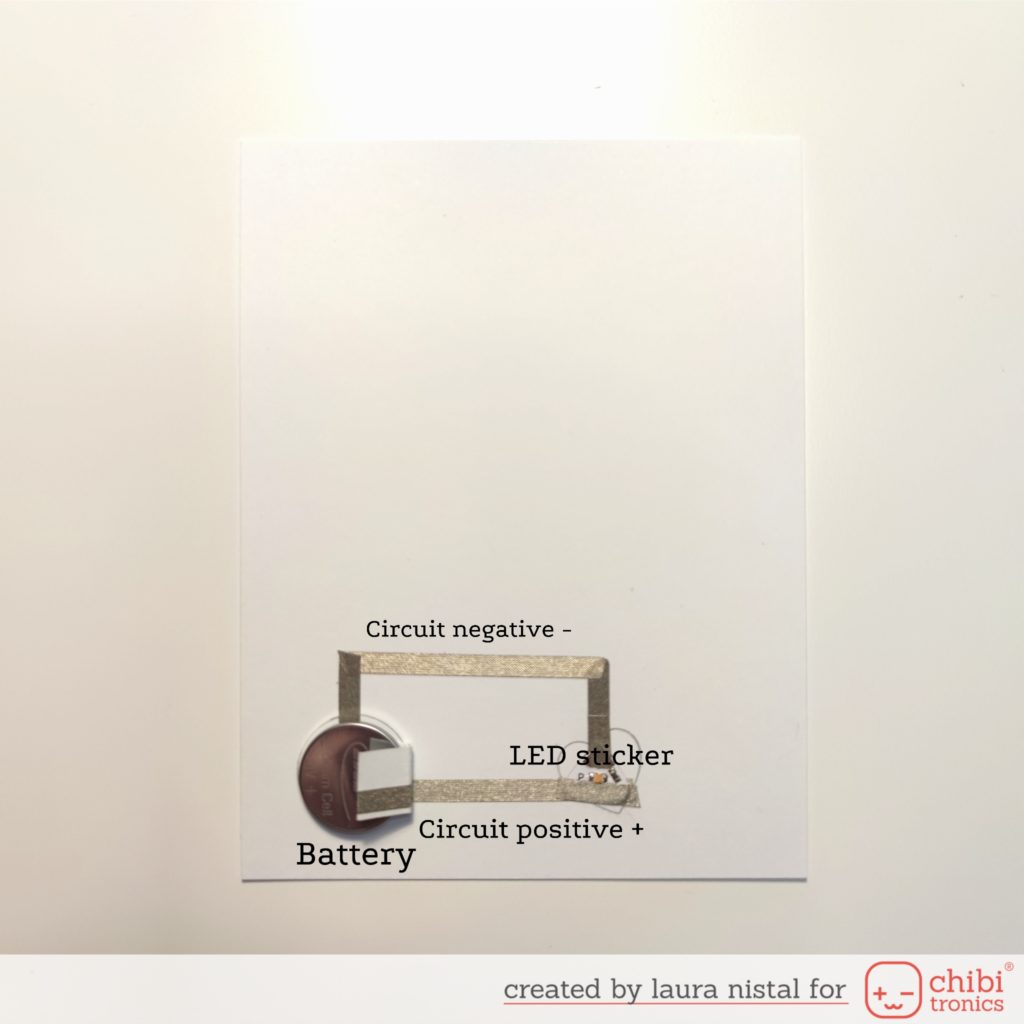 Then I used a 3-millimeter-thick Foam plate, which I cut to the same size as the card and also made a round cut to insert the battery.
Of course I will use this card to give it to my husband for Valentine's Day! ☺️
I hope you like it and that it inspires you!
Here below you can find the link to all the products!
A huge kiss and until next time!
Laura
San Valentine's card with Chibitronics LED Stickers