In my latest tutorial, I'll be sharing a Carousel Book Light that combines paper circuits with paper crafting to make a versatile structure that may be turned into a hanging ornament, tabletop display, or nightlight.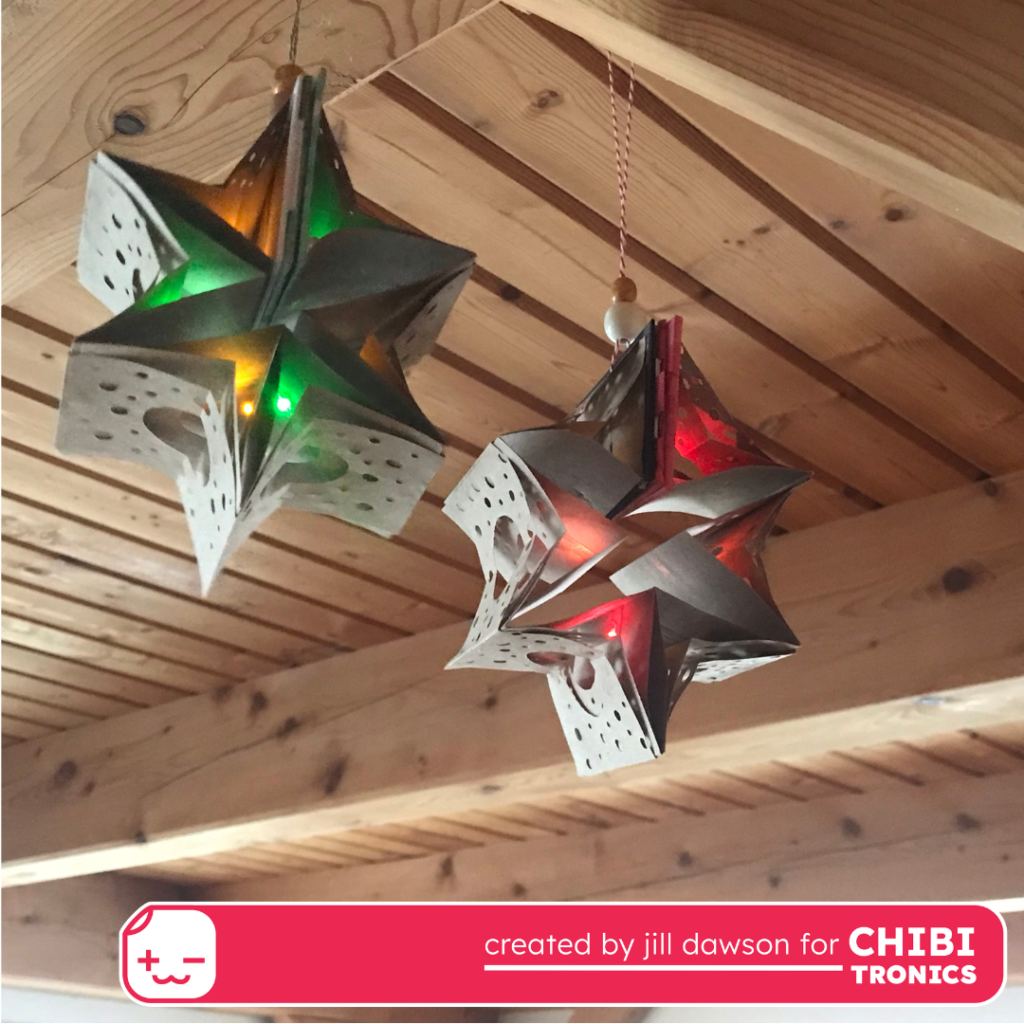 Changing the colors of the LEDs or the paper you use, as well as the shapes you choose for the cut-outs, will allow you to customize this project in a number of ways. From circles, to shamrocks, to hearts, this project has a lot of potential for adding color and light to your home décor.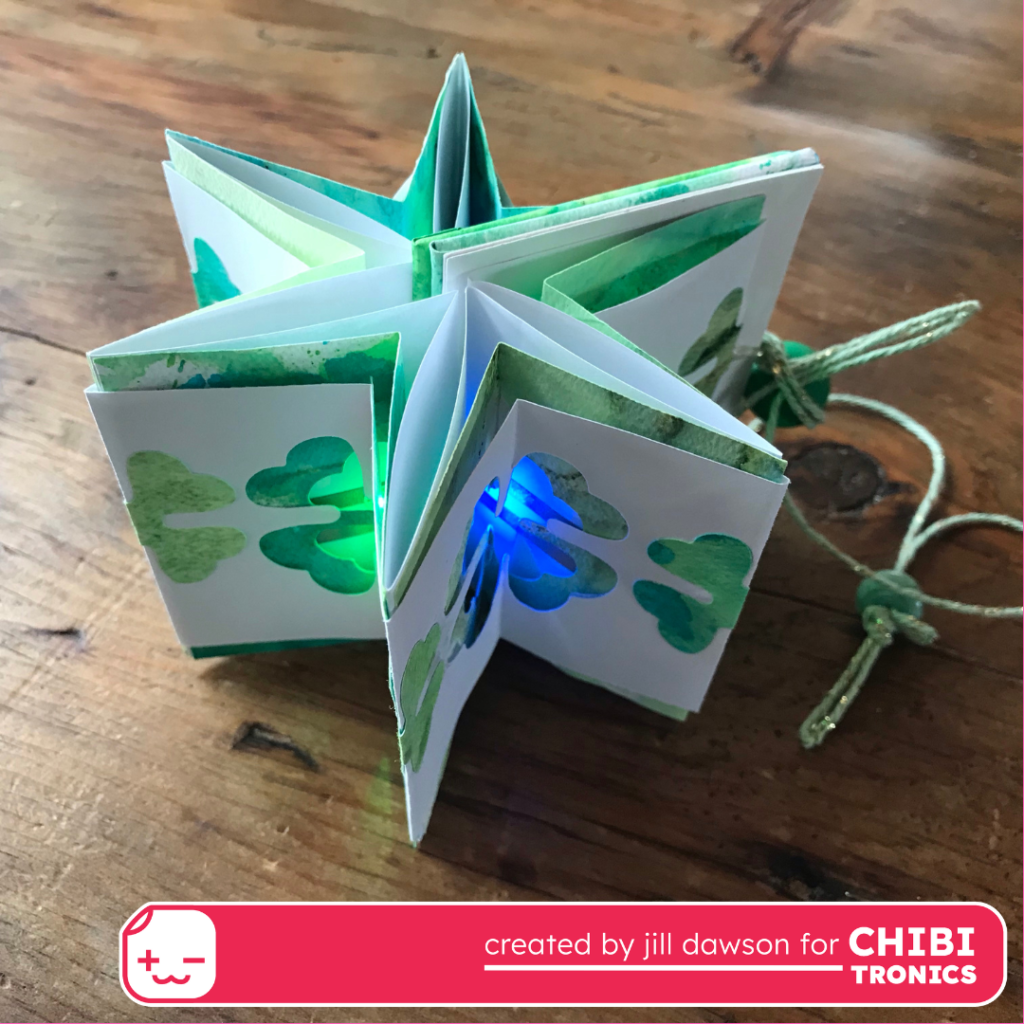 A removeable battery tray makes it easy to fold up your book light when not in use.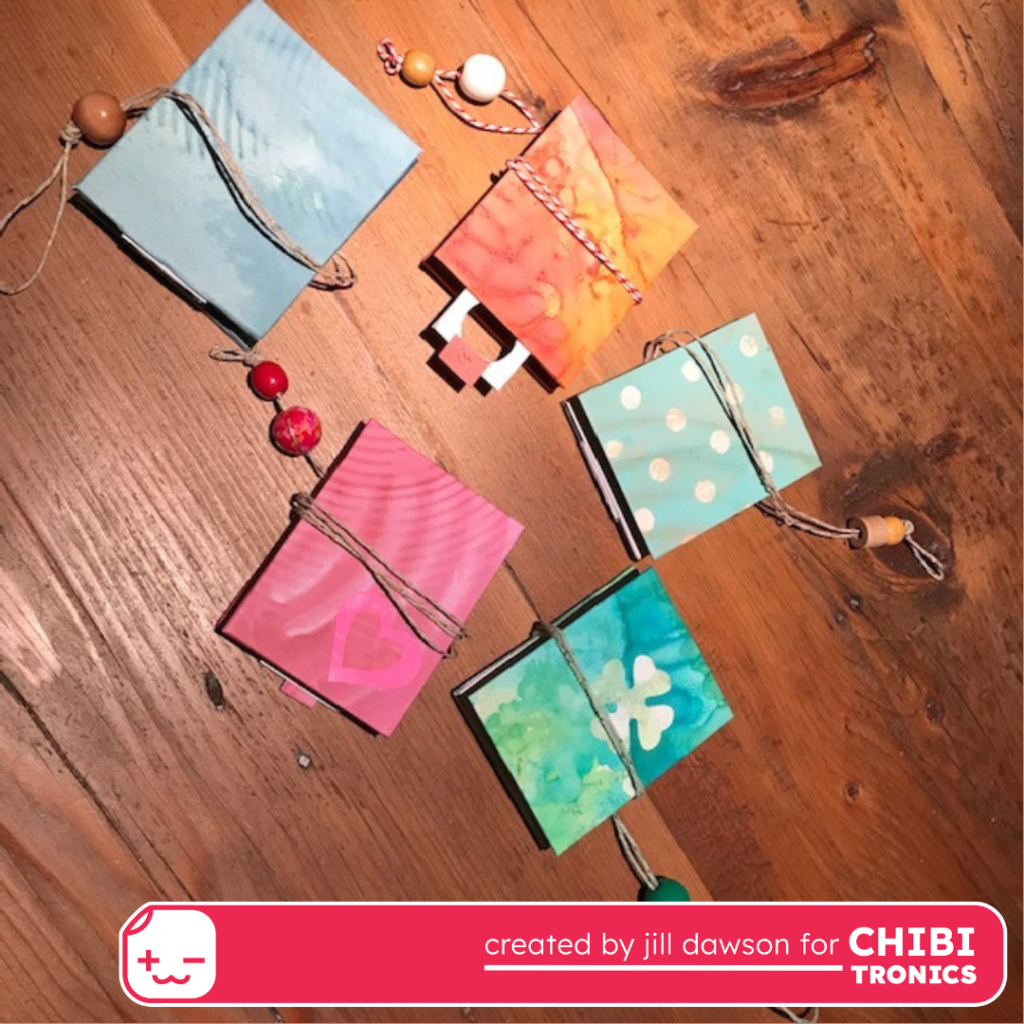 To view a full video demonstration, or to access the supply list, circuit diagrams, and cut files, please visit the Carousel Book Light tutorial.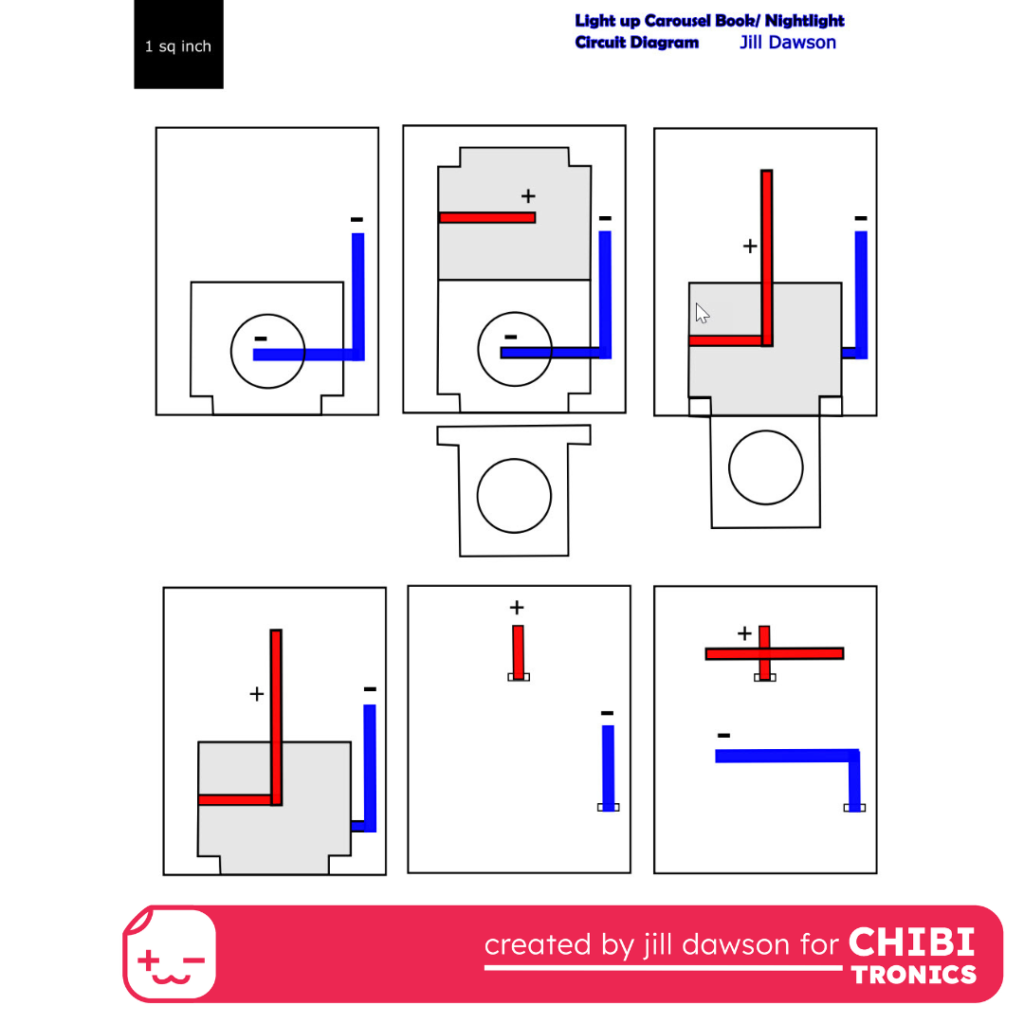 Brighten the Night with a Bookish Light using Chibitronics LED Stickers