Hi friends – Bri Firth here!  Today, I am sharing a simple light up card created with the Bed Head Stamp Set from Heffy Doodle and light up components from Chibitronics. This interactive card also features White Sticker Lights and Copper Tape from Chibitronics. For more details on how I created this "get better soon" card keep reading below. Make sure to check out the YouTube video tutorial at the end of this post as well!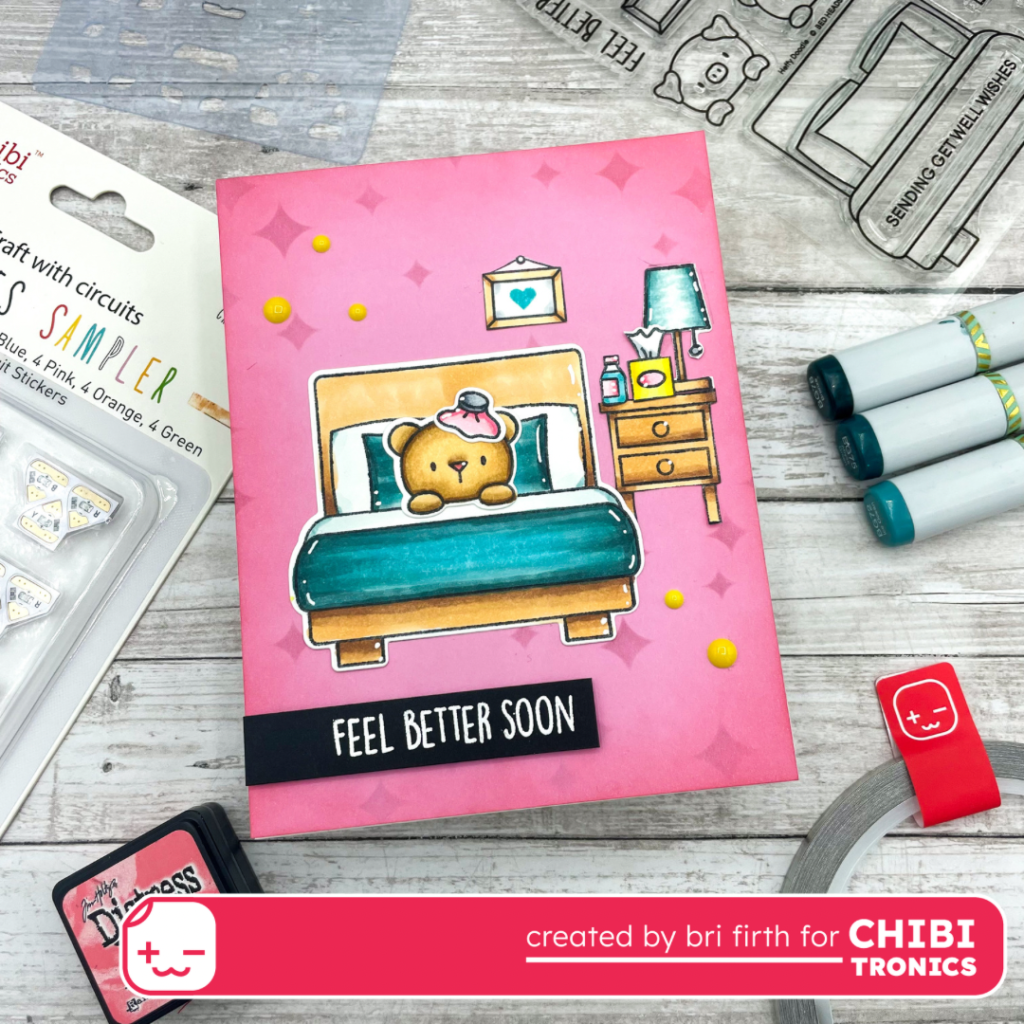 To create the background I used the Twinkle Twinkle Stencil with Worn Lipstick Distress Ink on light pink cardstock. The cute little bear and bedroom images from the Bed Head Stamp Set were colored with Copic markers. The colors I used are listed at the end of this post. I used the small heart die from the Bed Head Coordinating Dies set to cut the hole for the LED sticker to shine through the card front. The photo below shows the light up lamp shade in action.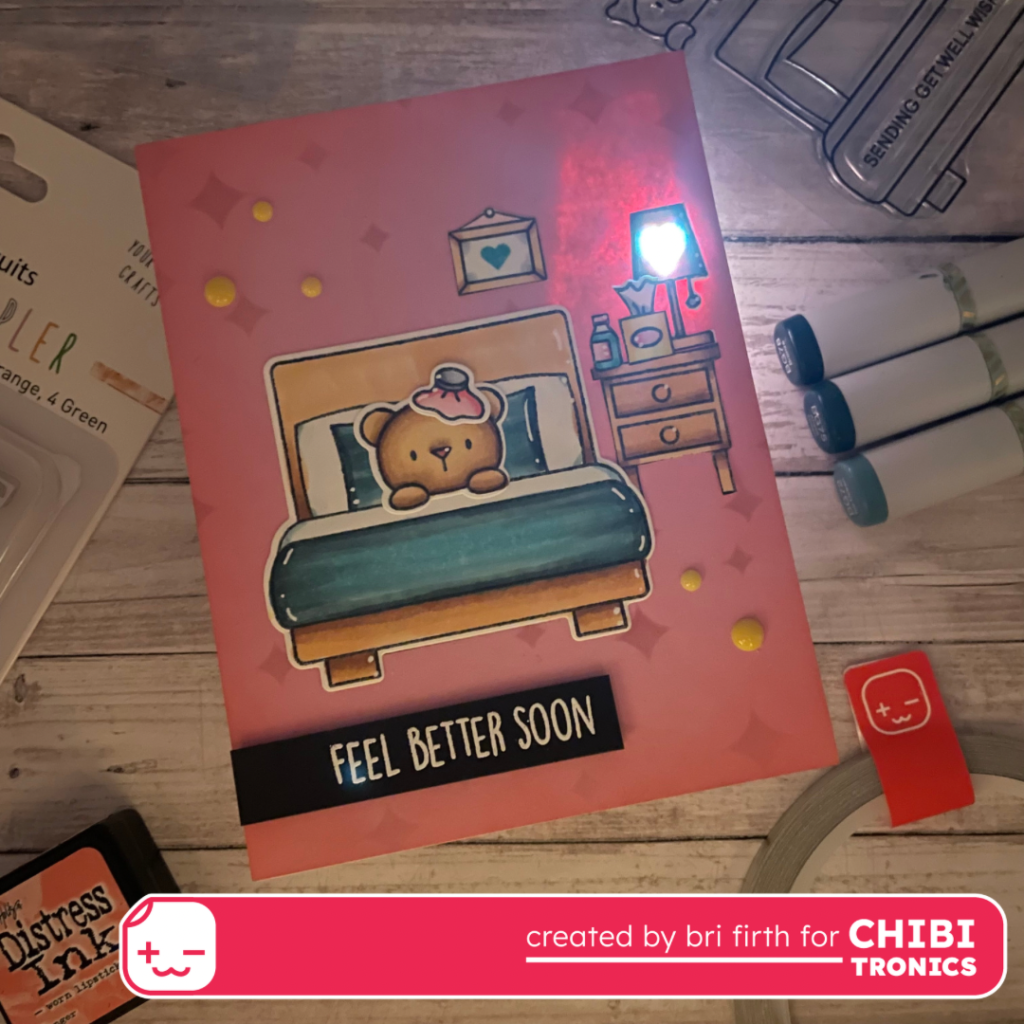 This card has a very simple light up circuit with a single White LED Sticker Light and a battery holder. In the photo below, you can see the circuit I created for this light-up card. The video tutorial below gives step by step instructions on how this card is constructed.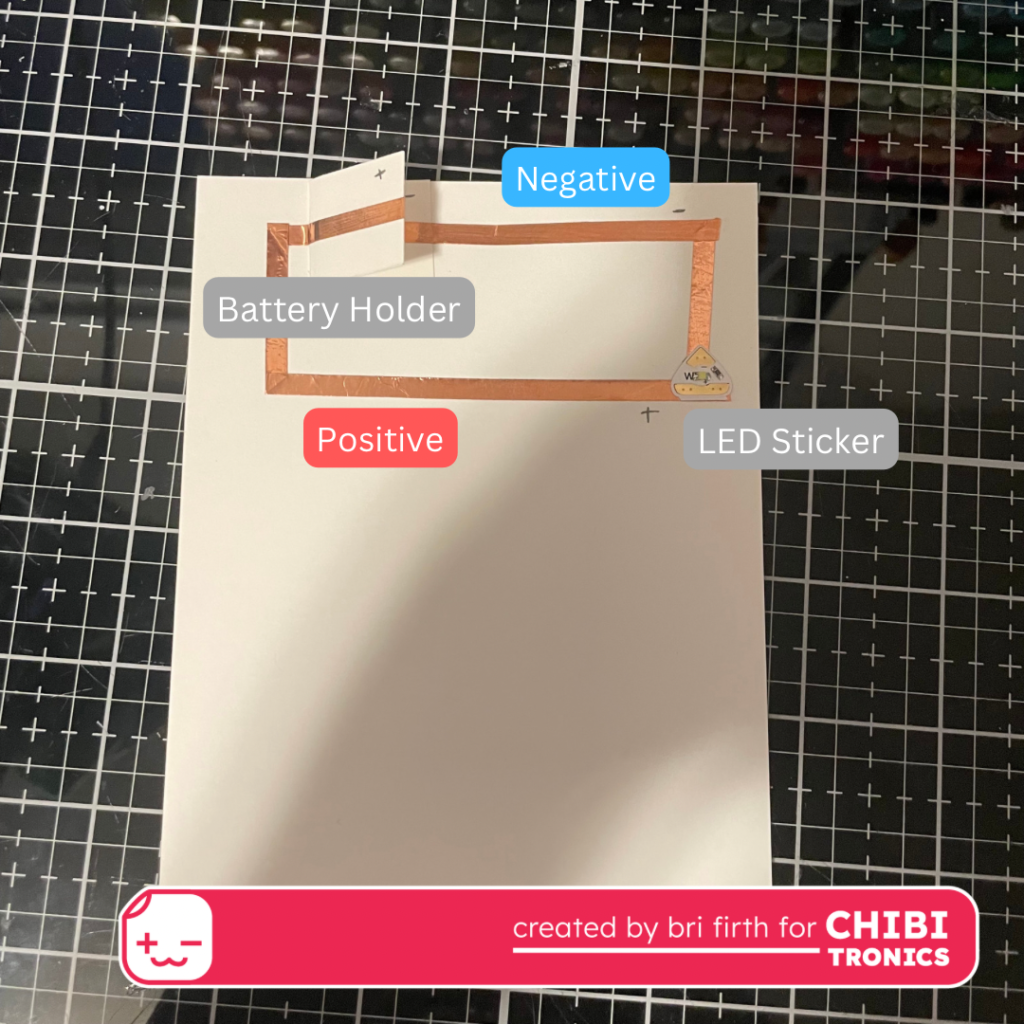 Check out the video below for step by step instruction on how I created the light effect:
Hope this creation inspires you today!
-Bri
Bri Firth Creates
Supplies
Sampler MegaPack Sticker Lights
Copper Tape
Craft Stencil
Bed Head Stamp Set
Bed Head Coordinating Dies
Twinkle Twinkle Stencil
Worn Lipstick Distress Ink
Pink Cardstock
Yellow Enamel Dots
Copic Markers: BG53, BG57, BG70, BG72, BG75, BG78, Y11, Y15, RV10, RV11, RV13
E21, E23, E25, E50, E51, E53, E55, E57, C1, C3, C5
Get Some Rest Light Up Card