Hi everyone, I am so excited to share my first project with you all. I can't stop smiling and playing with this super cute and fun space theme card. I used the yellow and red LED sticker lights to add to my project. I like the way these two colours mix and create this super cool galaxy effects.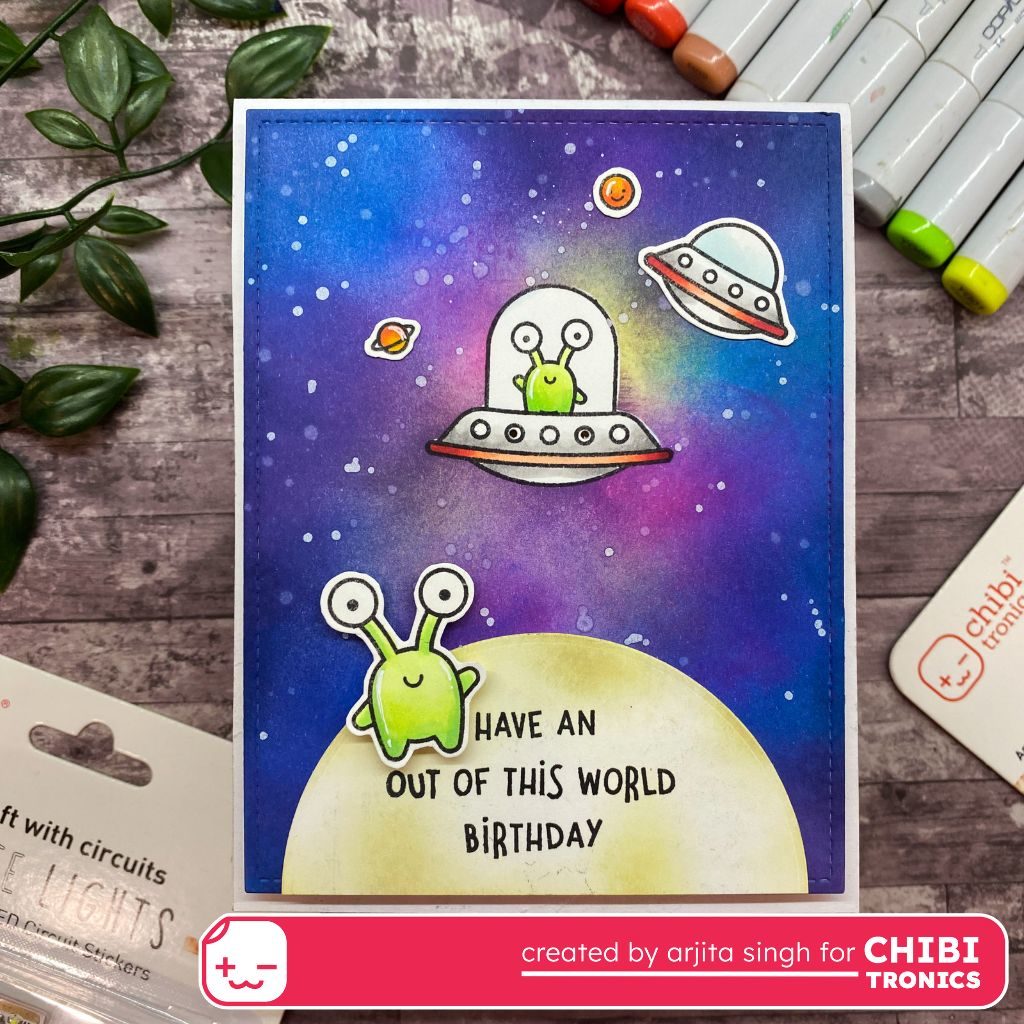 I started by making a rough plan and then stamped the images from a stamp set by Lawn Fawn. According to the layout I designed the circuit and the position of the battery. To create a circuit was not at all complex and this project is perfect for beginner level.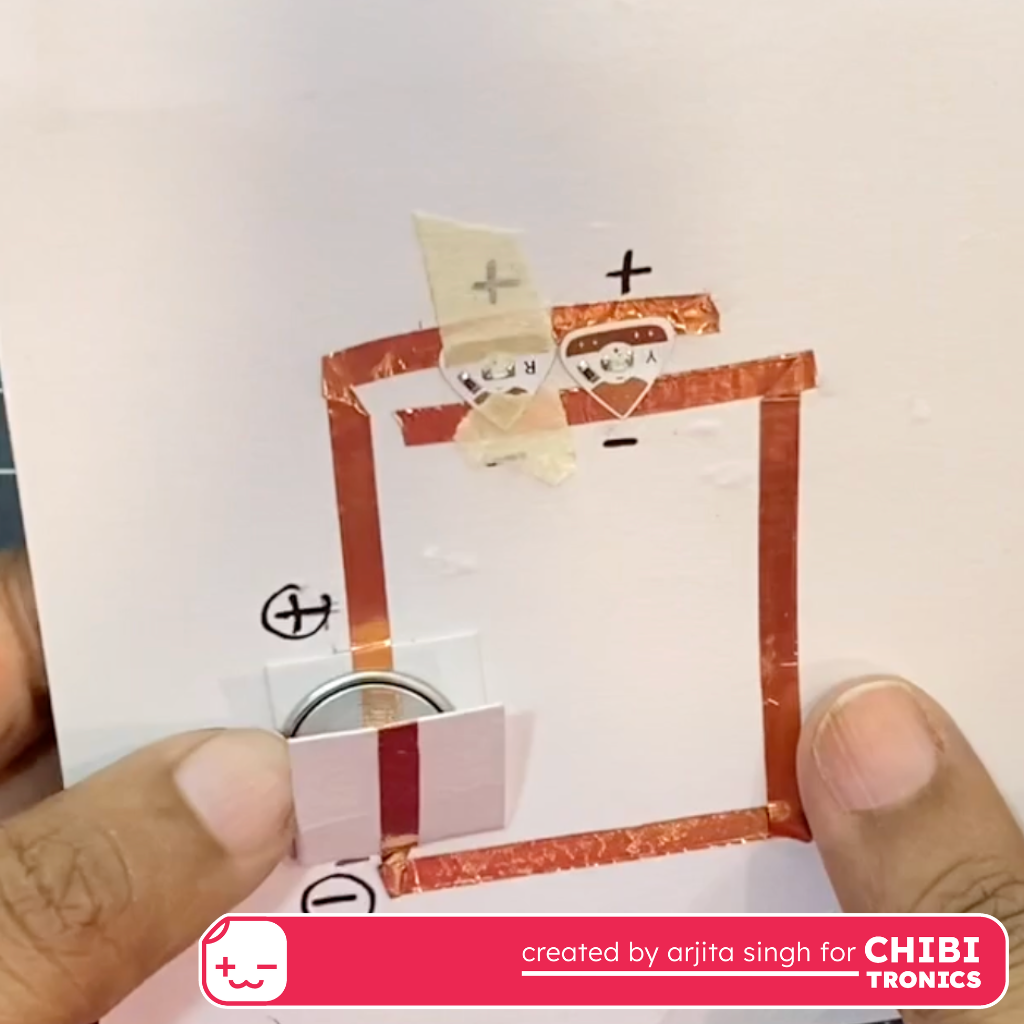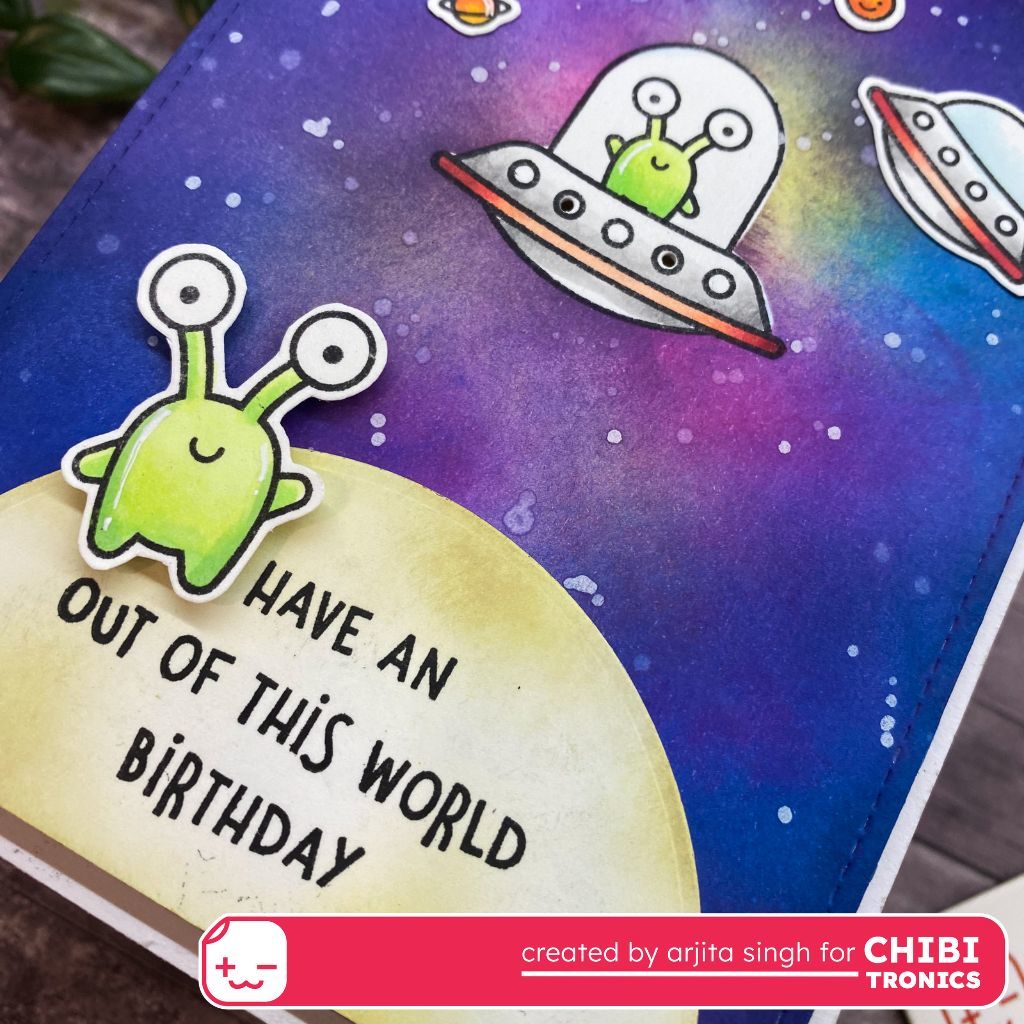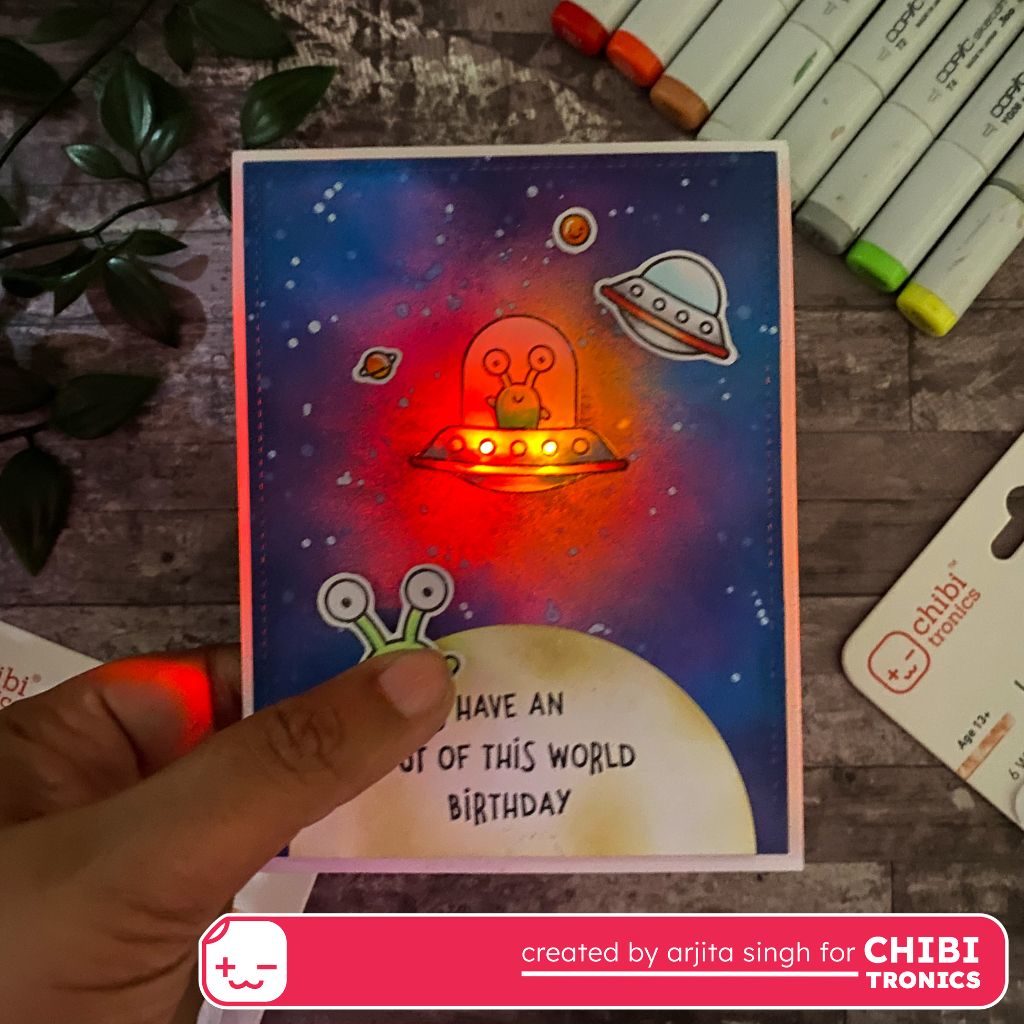 I created an inked background and coloured the images with copic markers. I placed the images as per the layout and circuit designed. Once everything was attached and adhered well the most fun part was testing the circuit and I was mesmerised by the way these tiny LEDs glow and make everything magical and fun.
I hope you like the card I created.
Thanks for stopping by,
Love
Arjita
Light-up Space Theme card with LED Stickers & Lawn Fawn Stamps