Hi Everyone, Melissa here.
Today I am sharing a simple circuit using 2 LED Stickers and 1 Animated LED Sticker to light up the stars. This card also features a stamp from LOTV Stamps.
For more details, please keep reading …..
I have printed the image onto X-Press It Blending Card and coloured it entirely with Copic Markers. I then drew a border around the image using a Copic Multi Liner Pen.
The sentiment has been stamped in black ink.
The Circuit has been created using the Conductive Fabric Tape from the 'Craft with Light' Kit. This circuit is powered by a 2016 battery which is included in the kit. The lights will turn on by pressing and holding the battery holder (the 'press here' spot). The positive will connect with the battery allowing the lights to fade in and out.
Here is a close up of the Circuit: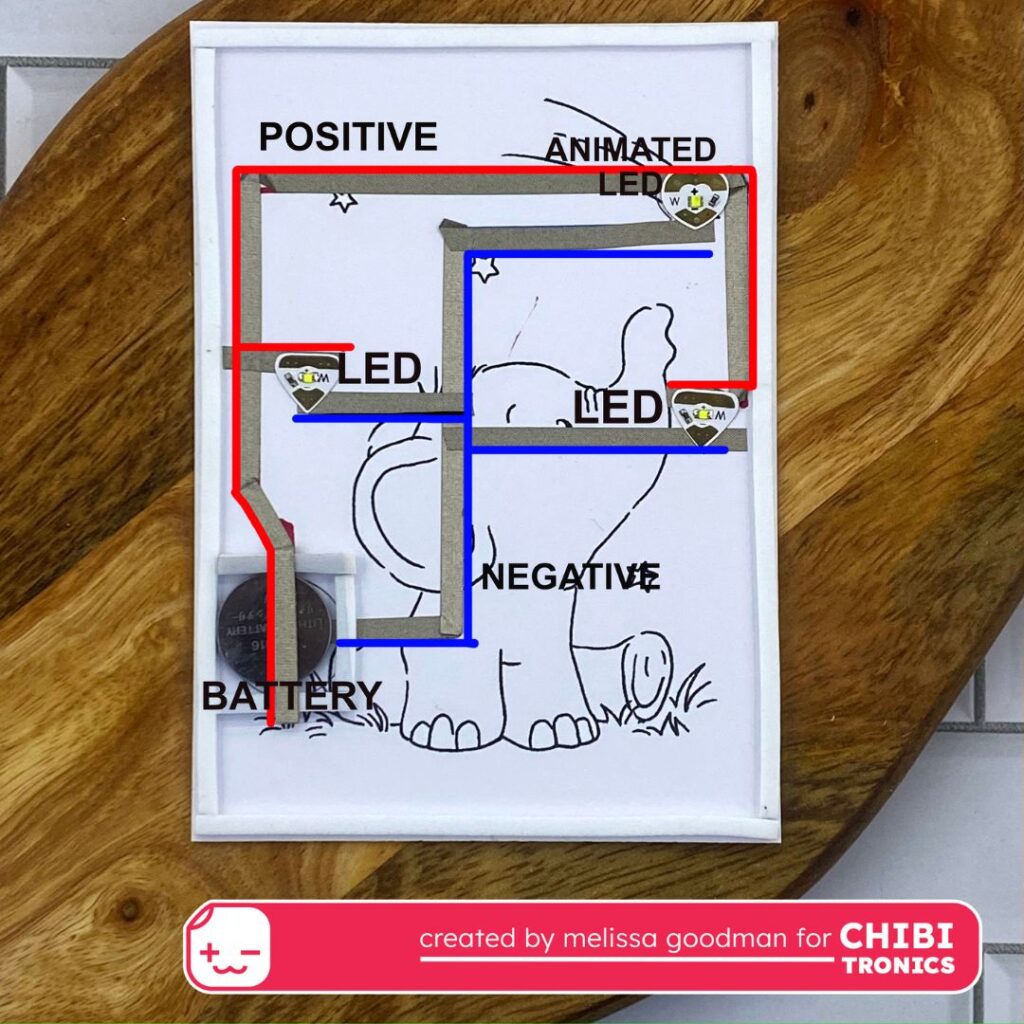 Check out the video below for the step by step instructions on how to create the circuit/lights for this card.
If this video doesn't show for you, PLEASE CLICK HERE.
I hope I have inspired you to have a go at a light up card.
Melissa xxxxx
SUPPLIES
Chibitronics Craft with Light Kit & Animated LED Stickers
Stamp/Image: Elephant Shooting Star by LOTV Stamps
Light up card with Animated LED Stickers and LOTV Stamps.