Did you know that it is customary in parts of Germany (and a few bordering countries) for six-year-old children starting first grade to be presented with the gift of a large paper cone called a Schultüte ("school bag")? Taking inspiration from a custom that I admire, my latest tutorial demonstrates how to create a Schultüte with LED Stickers integrated into the design!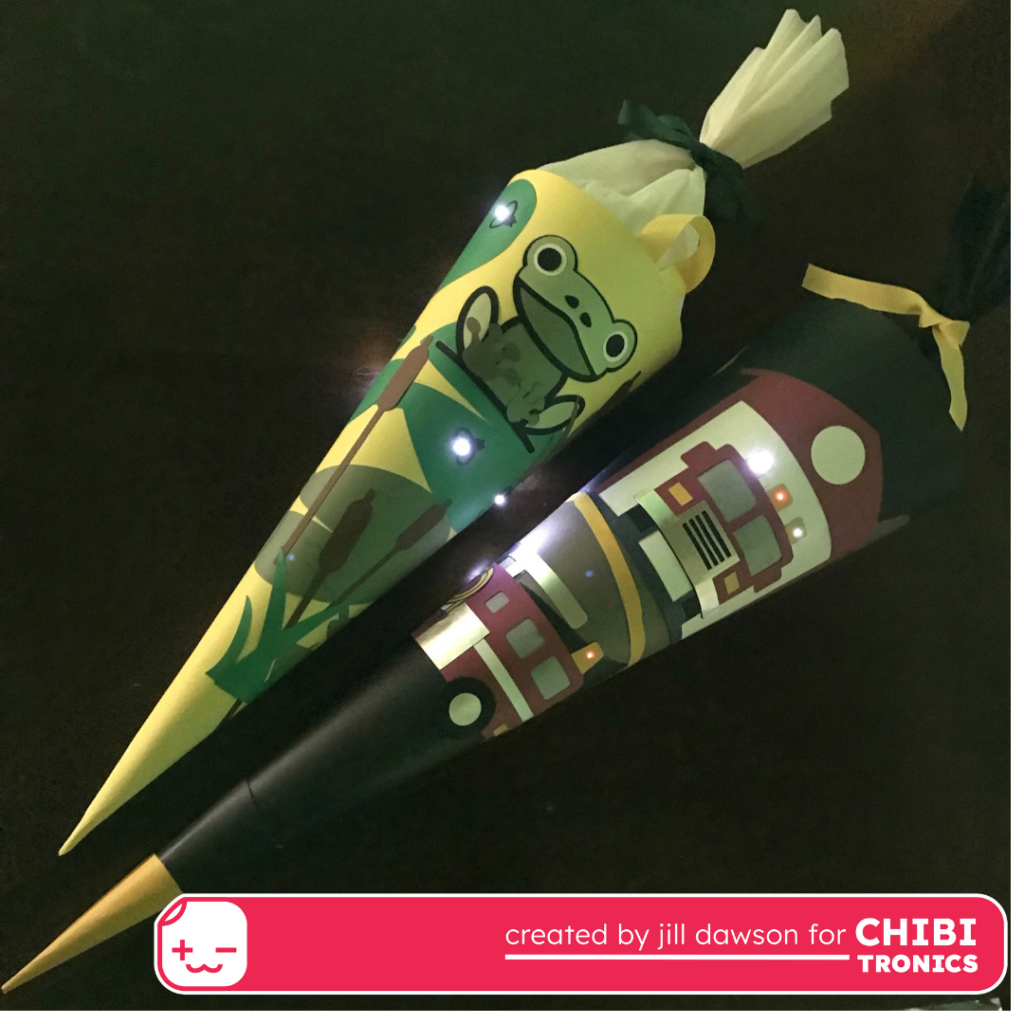 Given to children as part of a cherished ceremony at their new school, one that marks an important rite of passage, a typical Schultüte is filled with school supplies, good luck charms, books, and edible treats. German children entering first grade proudly carry the cones with them on their first day of school and get to open them up once it's over.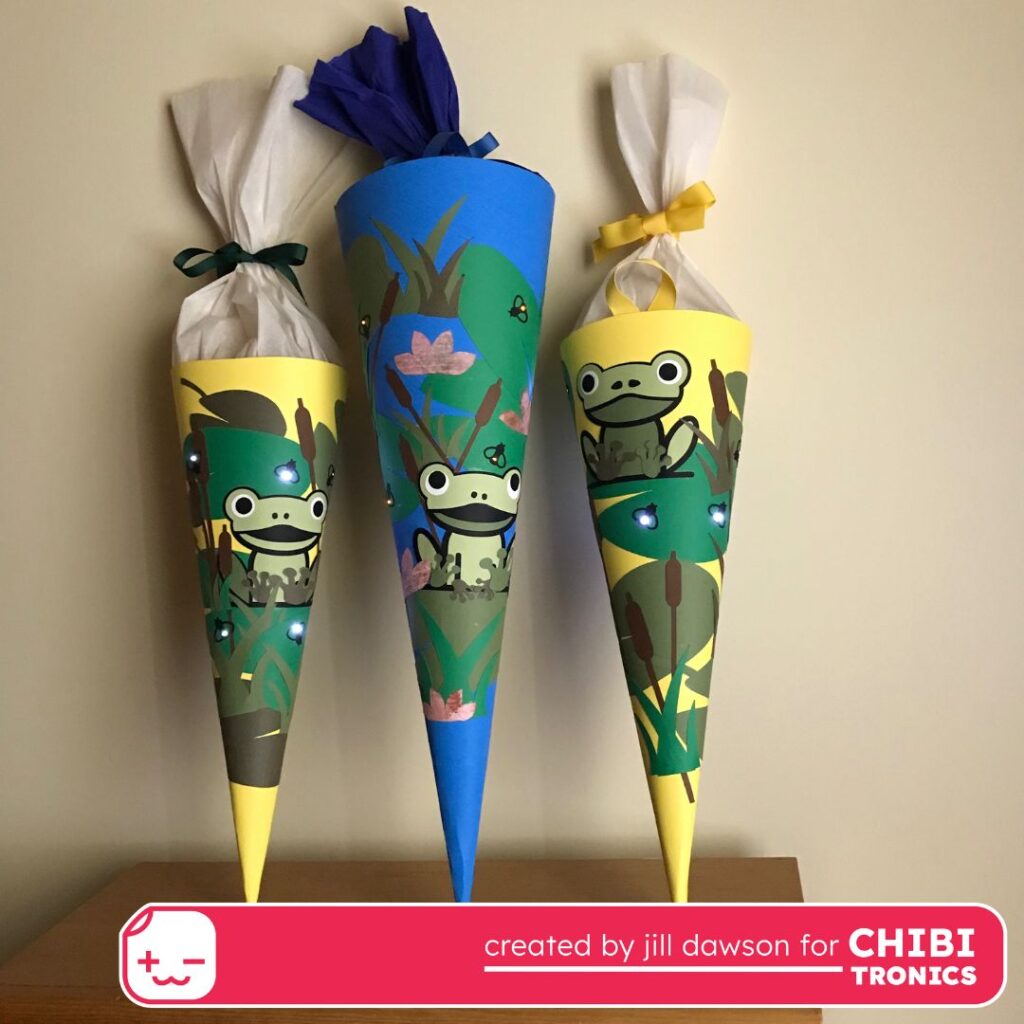 I've designed this Schultüte (school cone) to have a battery holder hidden on the inside of the cone, with a line of Circuit Sticker LEDs adhered to the outer front side of the cone. The circuit design on the outside of the cone may be customized to to match your own artwork.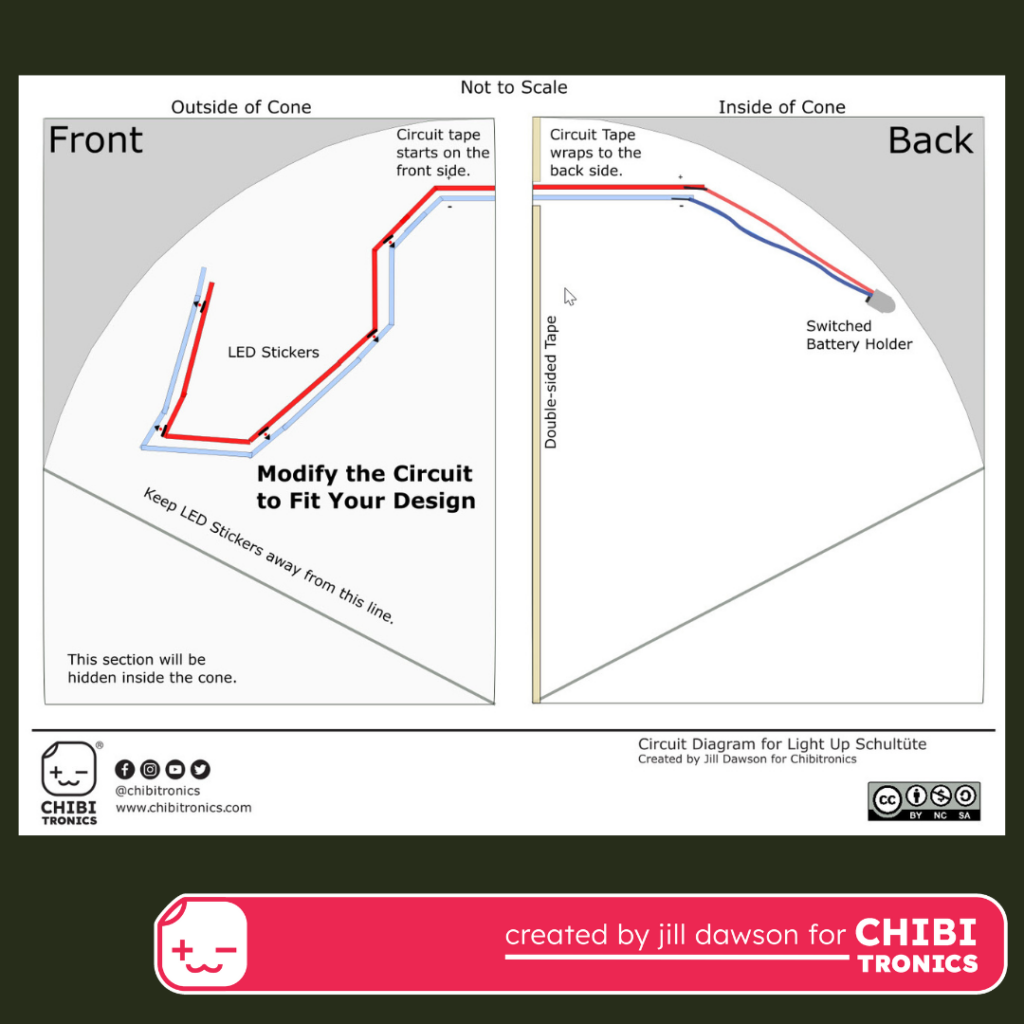 To learn more about this custom, or how to make your own school cone that lights up, please visit "Light Up a Schultüte: A Cone Inspired by German Custom" to view the complete video tutorial and additional resources.
Light Up a Schultüte (With Chibitronics LED Stickers)